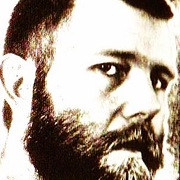 Michael McDowell
(1950–1999)
Yleistieto
Virallinen nimi

Muut nimet

Syntymäaika

Kuolinaika

Sukupuoli

Kansalaisuus

Syntymäpaikka

Kuolinpaikka

Asuinpaikat

Koulutus

Ammatit

Suhteet

Lyhyt elämäkerta

Michael McEachern McDowell (June 1, 1950 – December 27, 1999) was an American novelist and screenwriter described by author Stephen King as "the finest writer of paperback originals in America today". His best-known work is the screenplay for the Tim Burton film Beetlejuice.

Erotteluhuomautus

McDowell died in 1999 from AIDS-related illness. His unfinished novel Candles Burning was "completed" by Tabitha King, wife of Stephen King, and published in 2006. Under the pseudonym Nathan Aldyne, McDowell collaborated with his close friend Dennis Schuetz in writing four mysteries starring Daniel Valentine and Clarisse Lovelace.

Axel Young is a pseudonym of horror author Michael M. McDowell.
Tilastot
Teokset

39

Also by

10

Jäseniä

3,471

Suosituimmuussija

#7,328

Arvio (tähdet)

4.0
Kirja-arvosteluja

175

ISBN:t

126

Kielet

6

Kuinka monen suosikki

8

Keskustelun kohteita

34