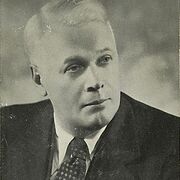 Thomas B. Costain
(1885–1965)
Yleistieto
Virallinen nimi

Syntymäaika

Kuolinaika

Hautapaikka

Sukupuoli

Kansalaisuus

Syntymäpaikka

Kuolinpaikka

Kuolinsyy

Asuinpaikat

Koulutus

Ammatit

Suhteet

Organisaatiot

Palkinnot ja kunnianosoitukset

Lyhyt elämäkerta

Thomas B. Costain

was born
in Brantford, Ontario, Canada, and attended high school at the Brantford Collegiate Institute. Before graduating from high school, he had already written four novels, none of which were accepted for publication.

In 1902, he had his first literary success when the Brantford Courier published a mystery story of his, and he became a reporter at the paper at age 17. He later was an editor at the Guelph Daily Mercury and the Maclean Publishing Group. In 1914, he became a staff writer for, and later editor of, Maclean's Magazine. His work there brought him to the attention of The Saturday Evening Post in Philadelphia, Pennsylvania, where he served as fiction editor for 14 years.

In 1920, he became a naturalized U.S. citizen. He worked for Doubleday Books as an editor from 1939 to 1946. He also was the head of 20th Century Fox's story development department from 1934 to 1942. Costain was 57 years old when he published his first historical novel, For My Great Folly (1942), about the 17th-century rivalry between England and Spain. It was an immediate bestseller, and Costain was soon able to retire from Doubleday to become a full-time writer. In the years that followed, he published books almost annually, and his vivid and carefully researched stories continued to be hits with the public. The best-known of his works are The Black Rose (1945), which was adapted into a film starring Tyrone Power, and The Silver Chalice (1952), also made into a film. In addition, Costain utilized his outstanding abilities to make history compelling to produce well-received nonfiction histories, including a four-volume series on the English Plantagenet dynasty, The Conquering Family (1949), The Magnificent Century (1951), The Three Edwards (1958), and The Last Plantagenets (1962). Costain married Ida Randolph Spragge in 1910, and the couple had two children, one of whom was Molly Costain Haycraft, who also became an historical novelist.
Tilastot
Teokset

48

Also by

13

Jäseniä

7,873

Suosituimmuussija

#3,088

Arvio (tähdet)

3.9
Kirja-arvosteluja

107

ISBN:t

126

Kielet

8

Kuinka monen suosikki

13

Keskustelun kohteita

236