Folio Archives 326: A History of Venice by John Julius Norwich 2007
Liity LibraryThingin jäseneksi, niin voit kirjoittaa viestin.
A History of Venice by John Julius Norwich 2007
This is an extraordinarily detailed and comprehensive history of Venice, one of the most unusual cities and empires in the world. This is not a book to be read from cover to cover (unless you are a dedicated historian), but one that is quite delightful to dip into from time to time, reading about the more interesting episodes in this amazing history.
The book covers more than a thousand years of history, including the city's architecture, politics, festivals and origins, which go back to the era of the late Roman empire. It was a group of islands in a lagoon, lacking much in the way of agriculture and having no minerals, but was a refuge from the wars that raged on the mainland, and so prospered and became a centre of civilised society and a maritime power.
The book is an interesting one, and not dull, just very long at xxxii + 621 pages. It is illustrated with a frontispiece and 16 pages of colour plates showing both art and contemporary photos. There are five monochrome maps at the front of the book, and an extensive bibliography and index at the back, as well as a full list of all the doges. There is a two page preface by the author and an unattributed four page introduction.
It is bound in cloth wrap-around printed and blocked with an extract from a 15th.C colour map of Venice. The spine is squared, not rounded, to fit with the size of the book. The endleaves are dark blue and the 26.5x17cm. slipcase is mid-blue.
The photos below should allow you to read the start of some chapters and judge the style of writing for yourself.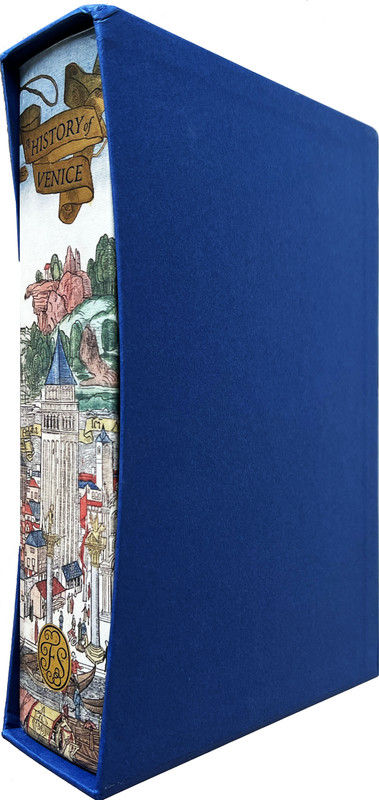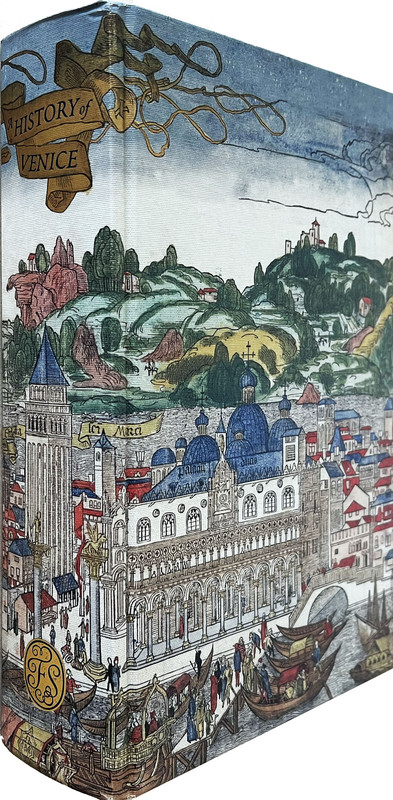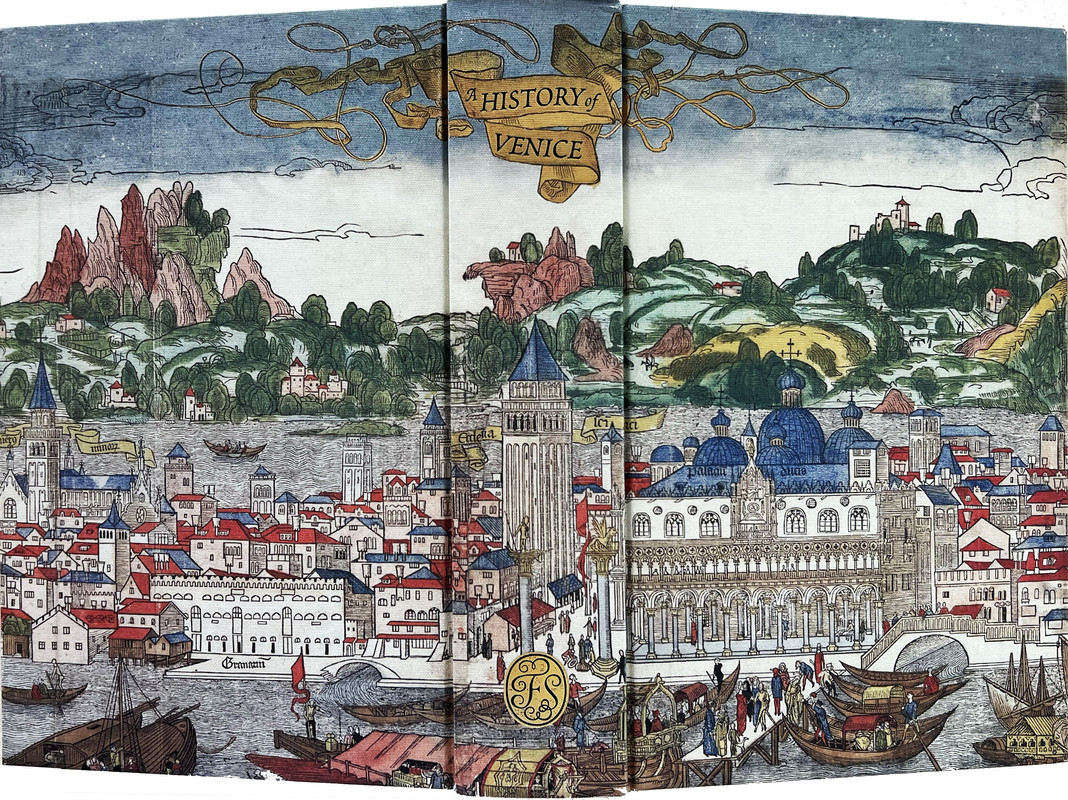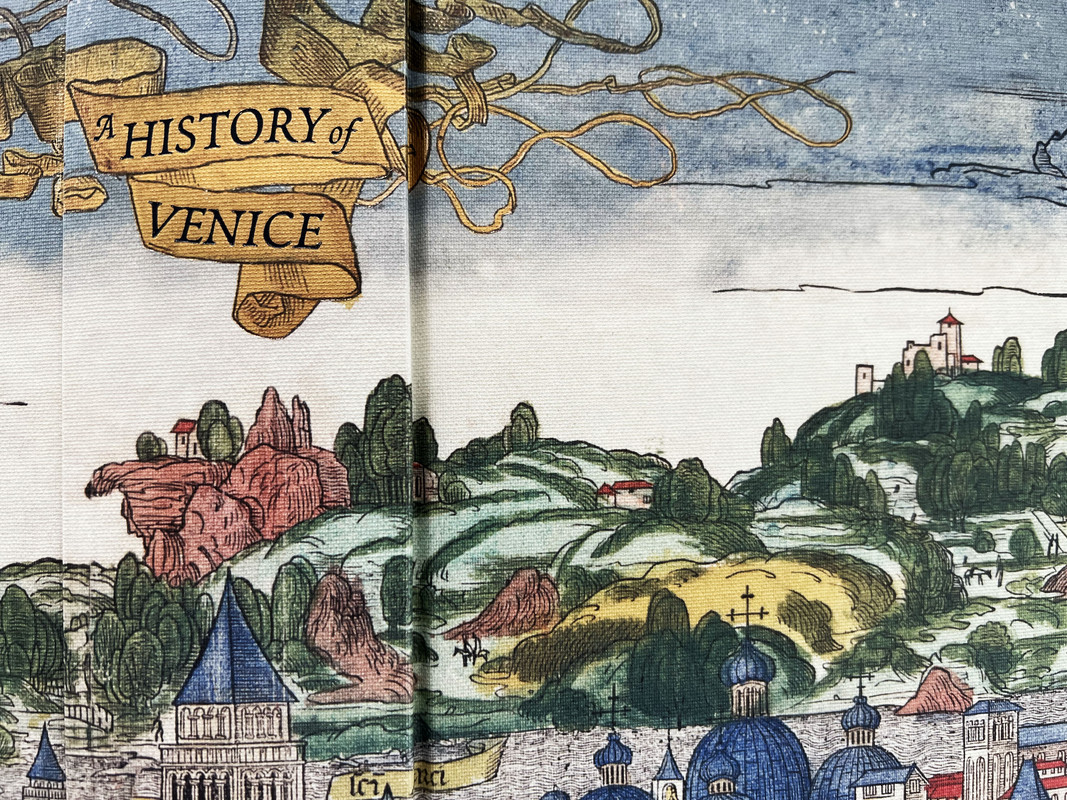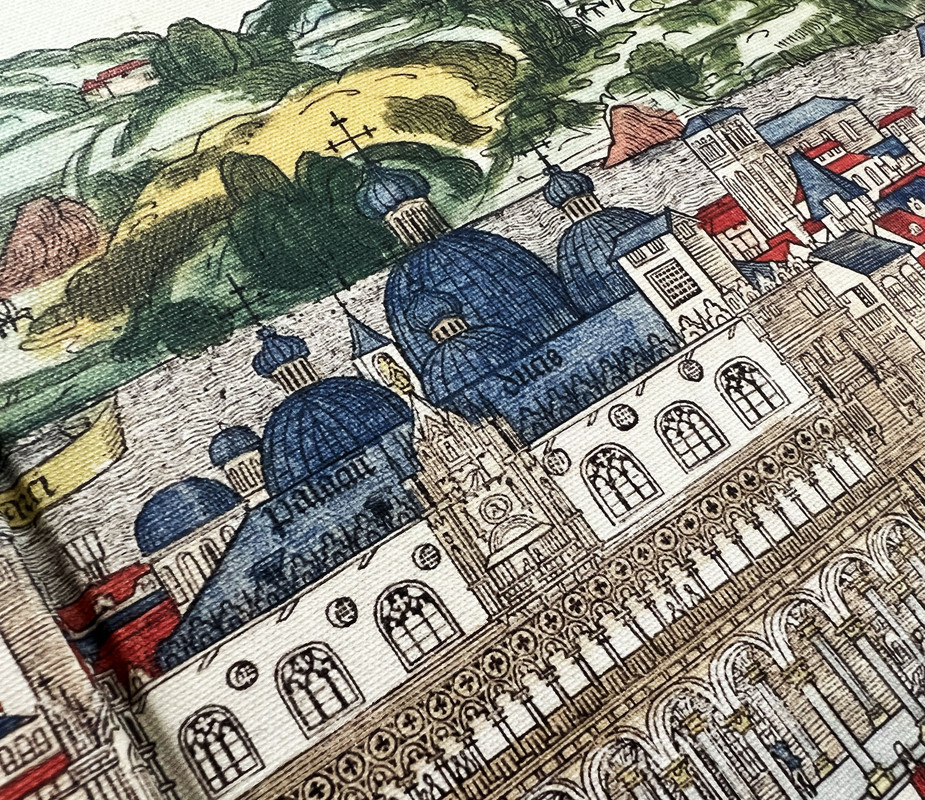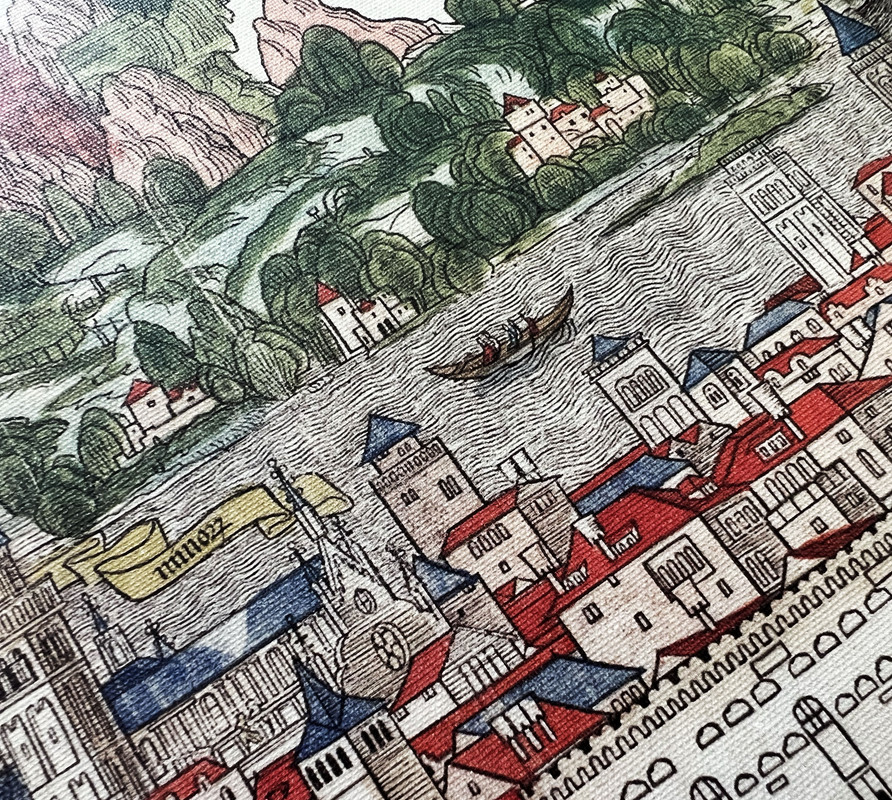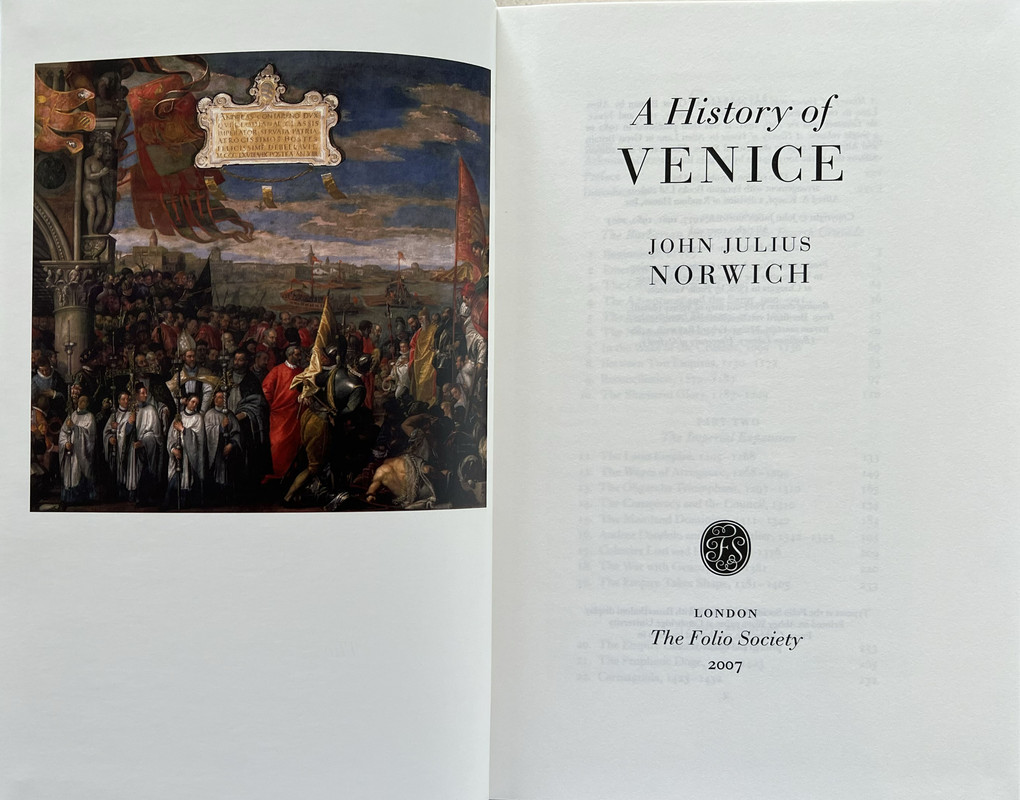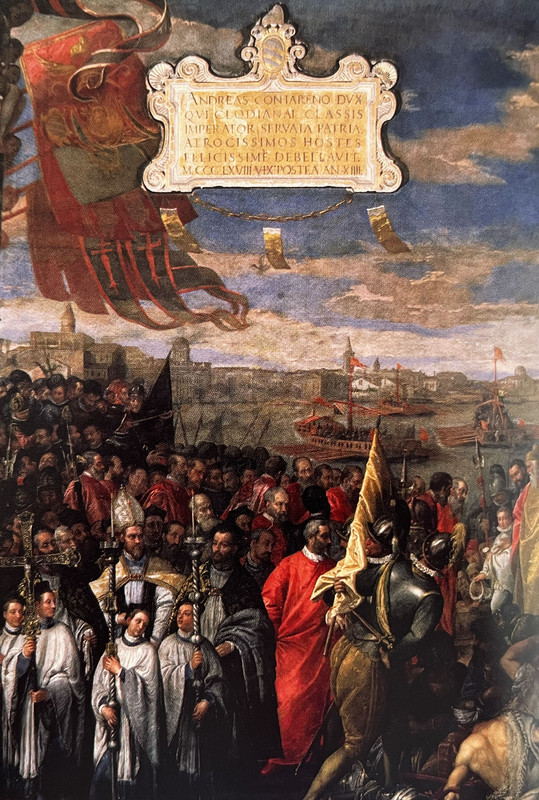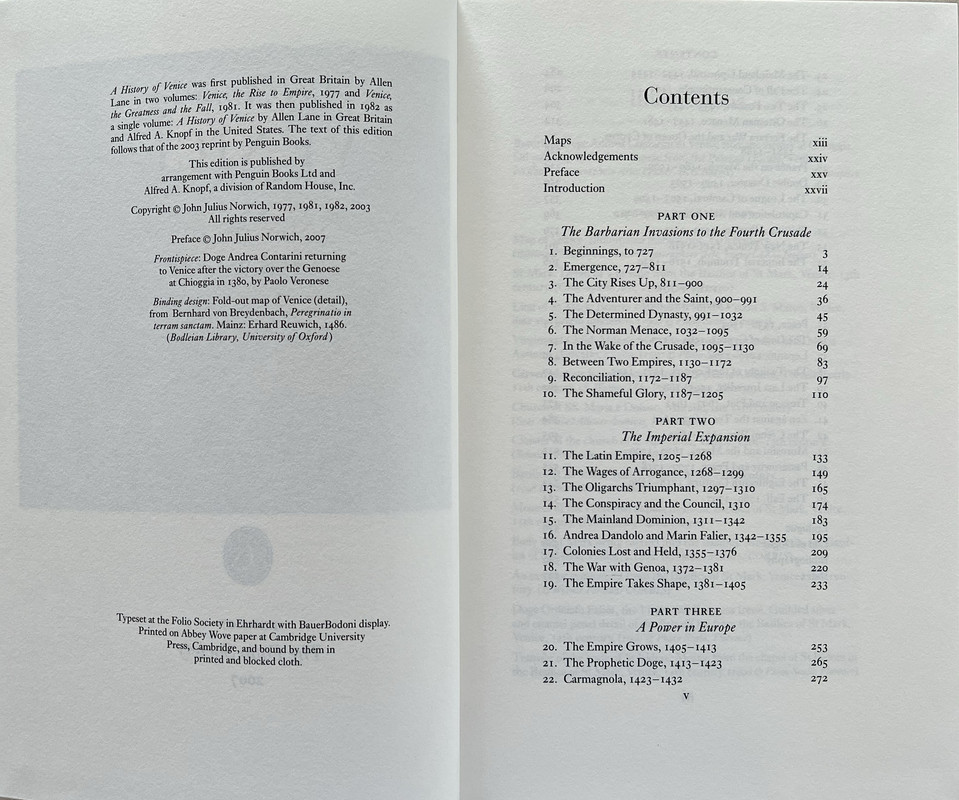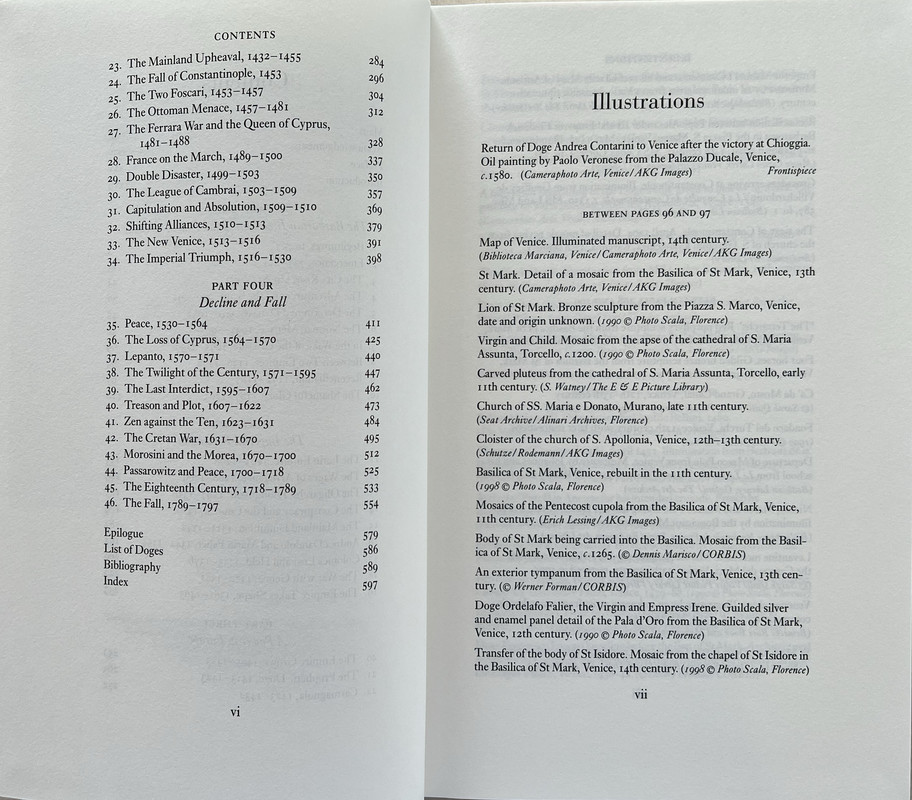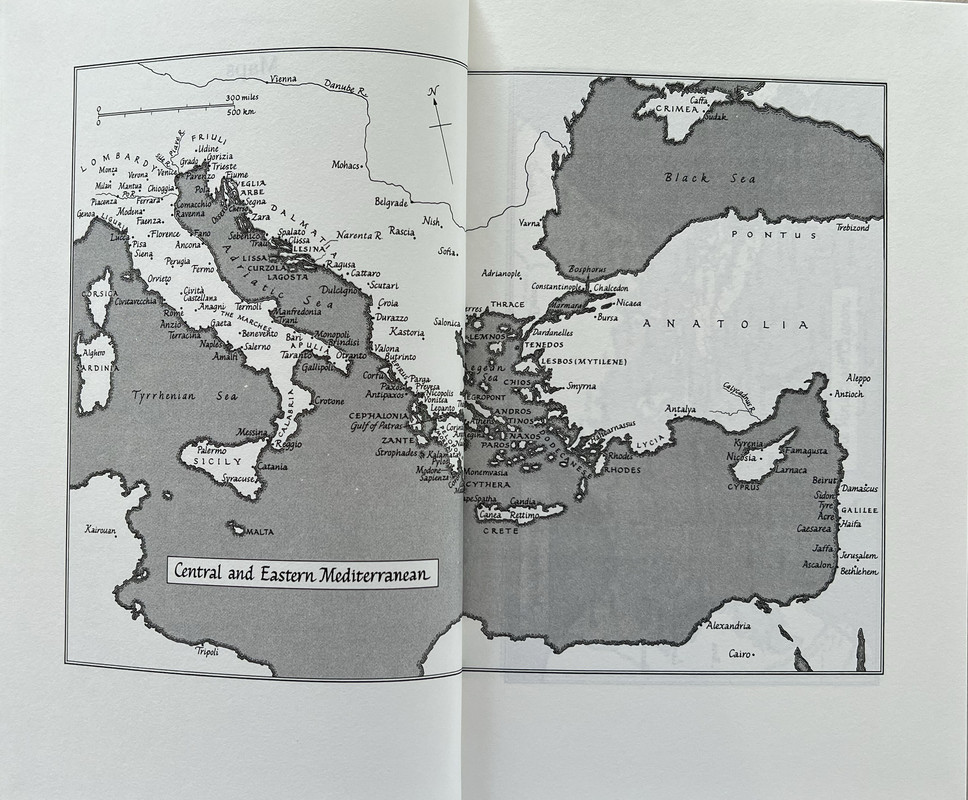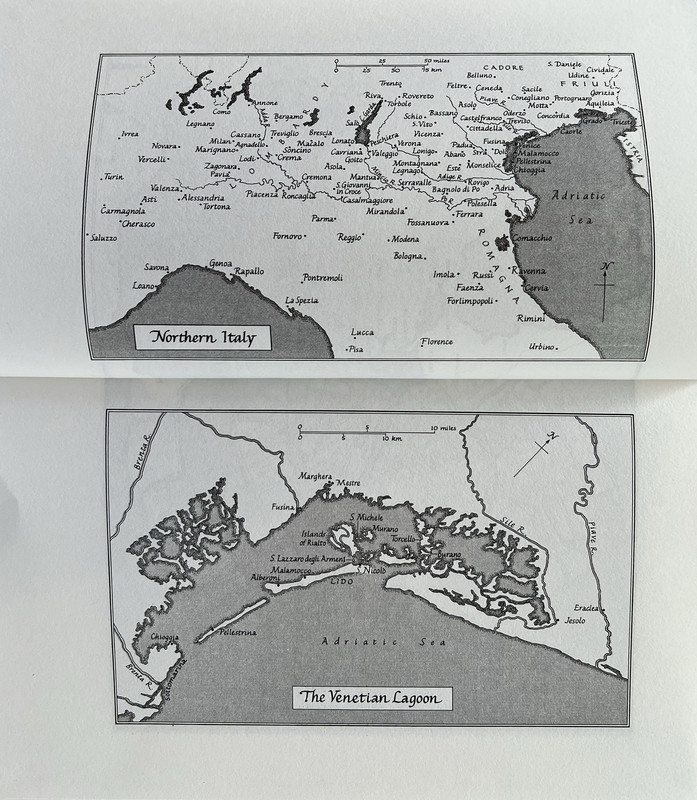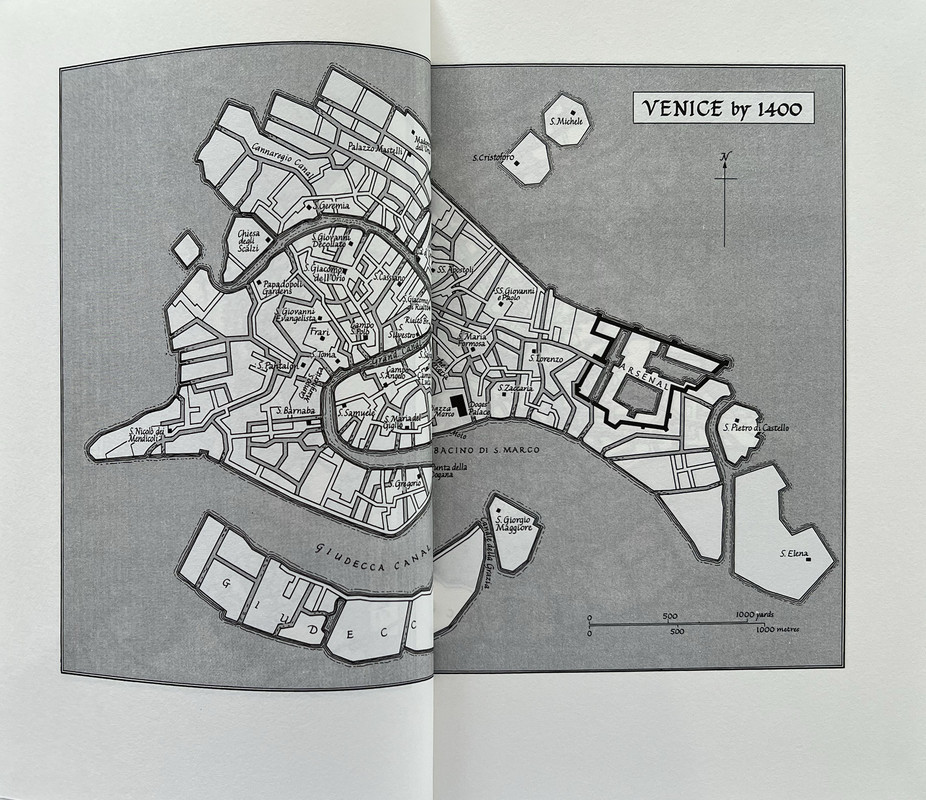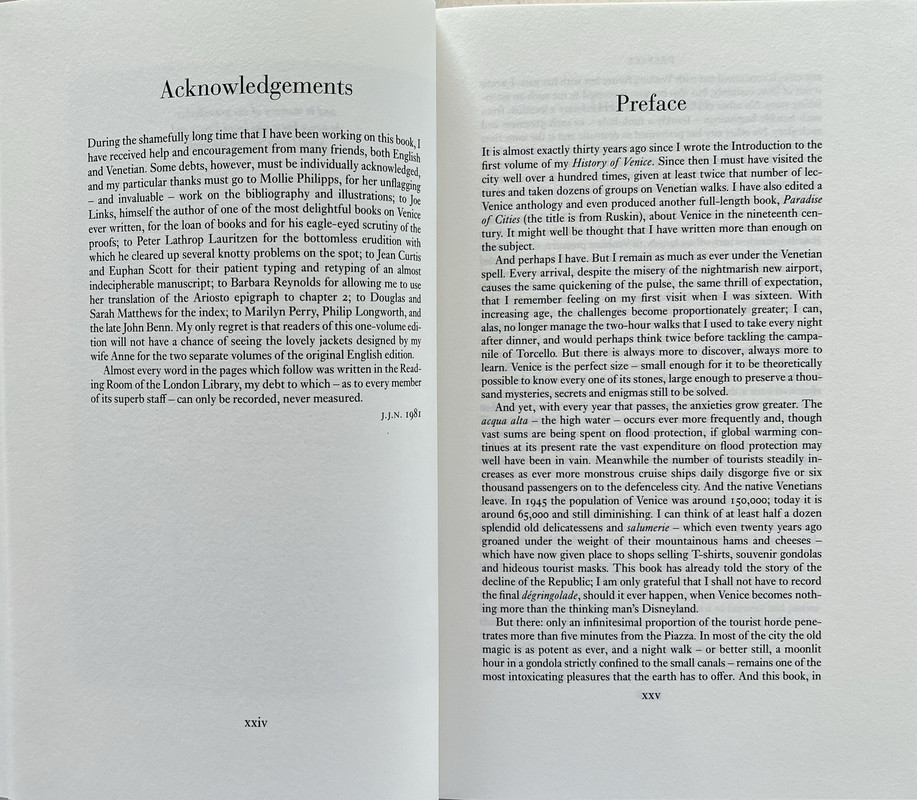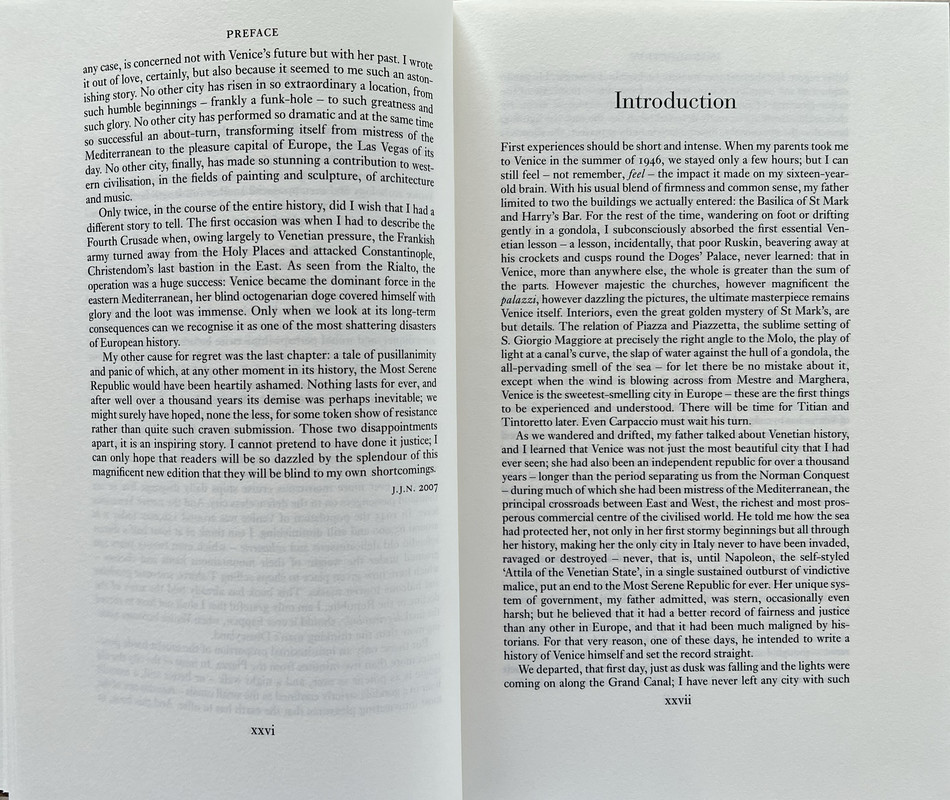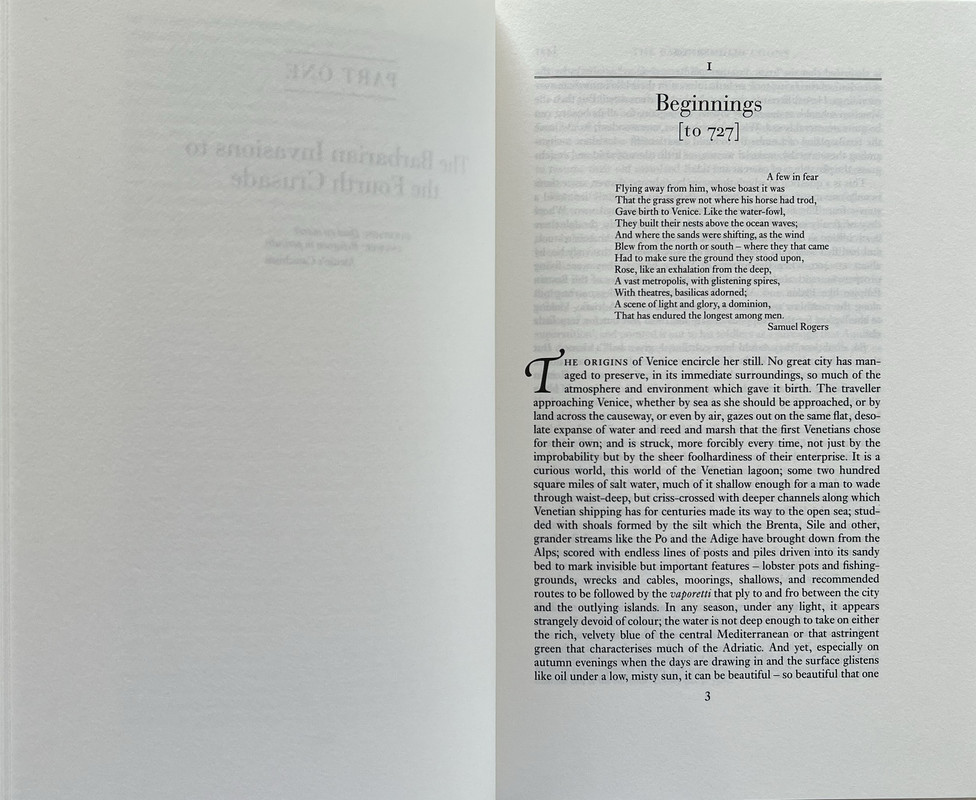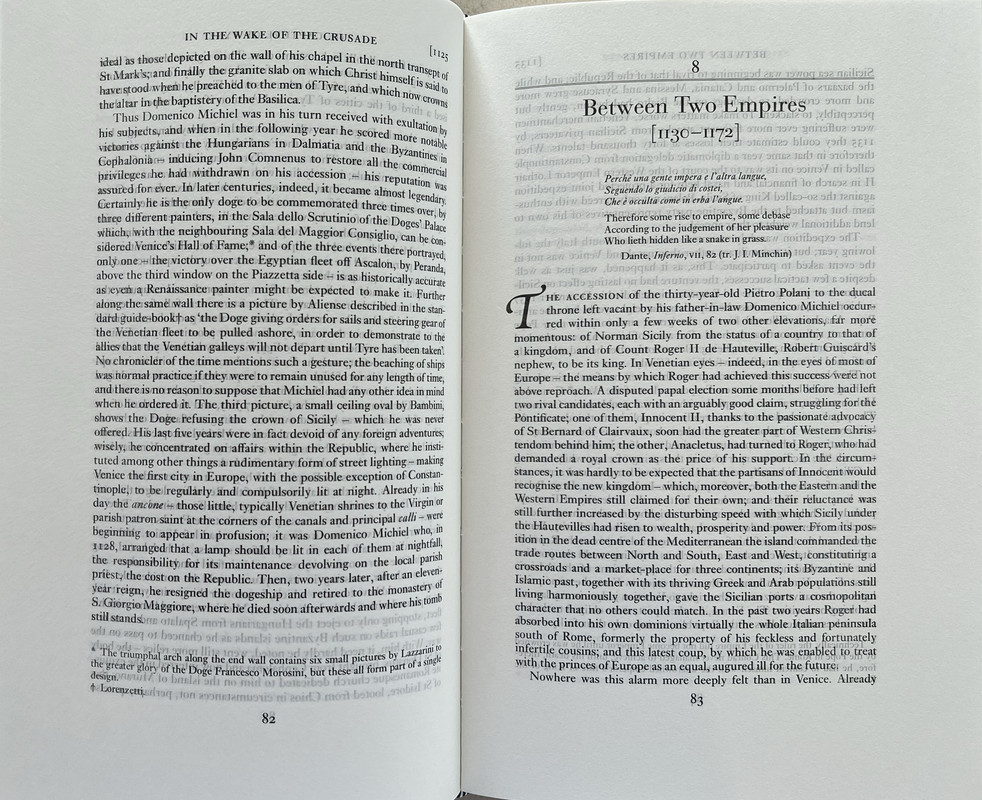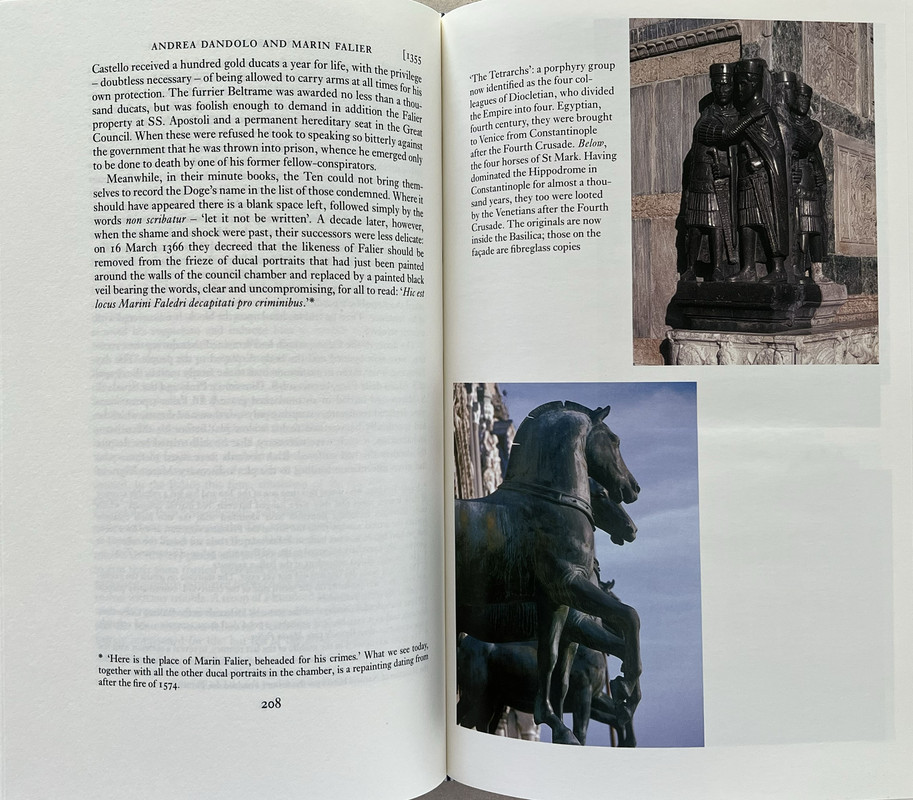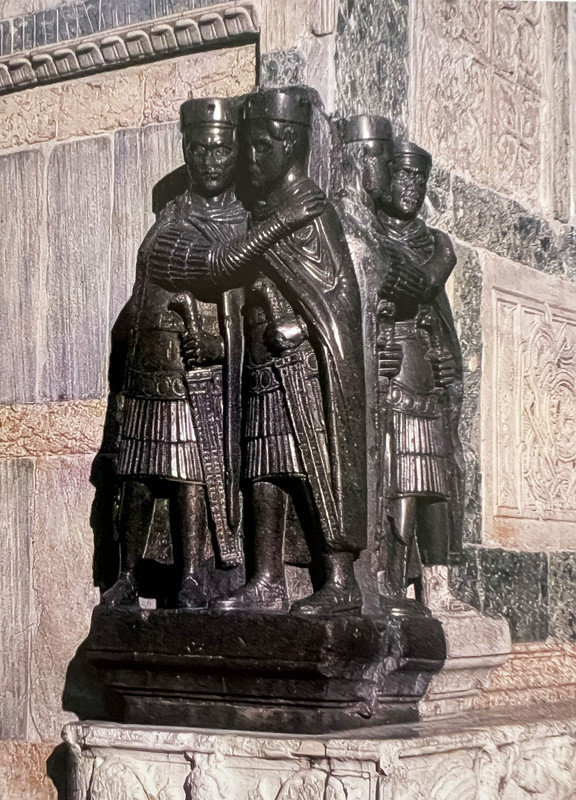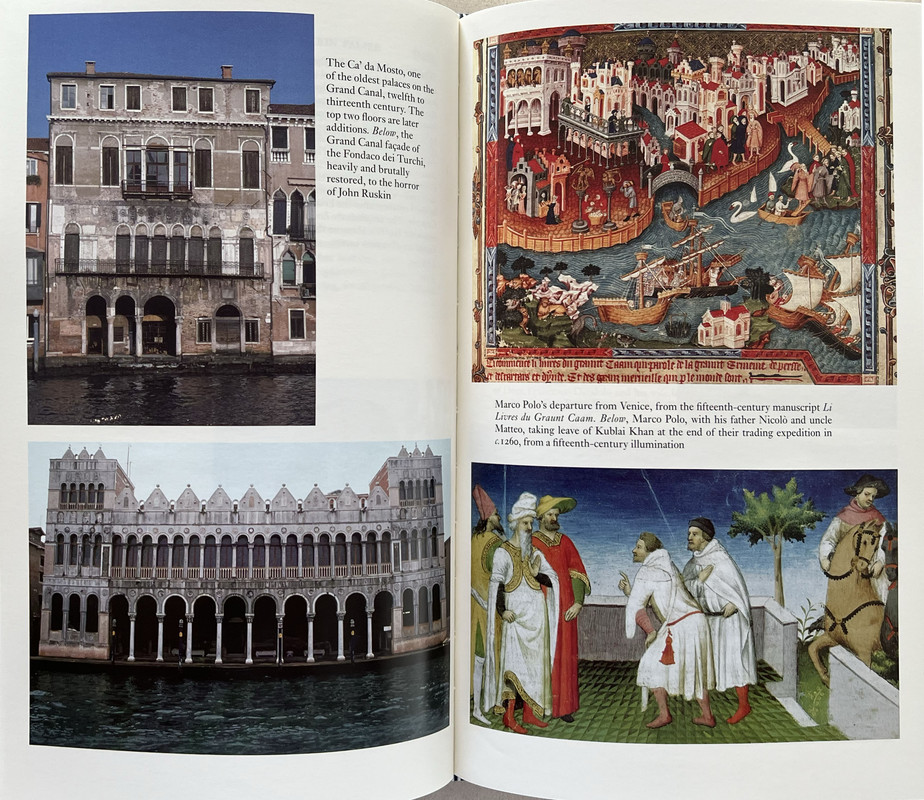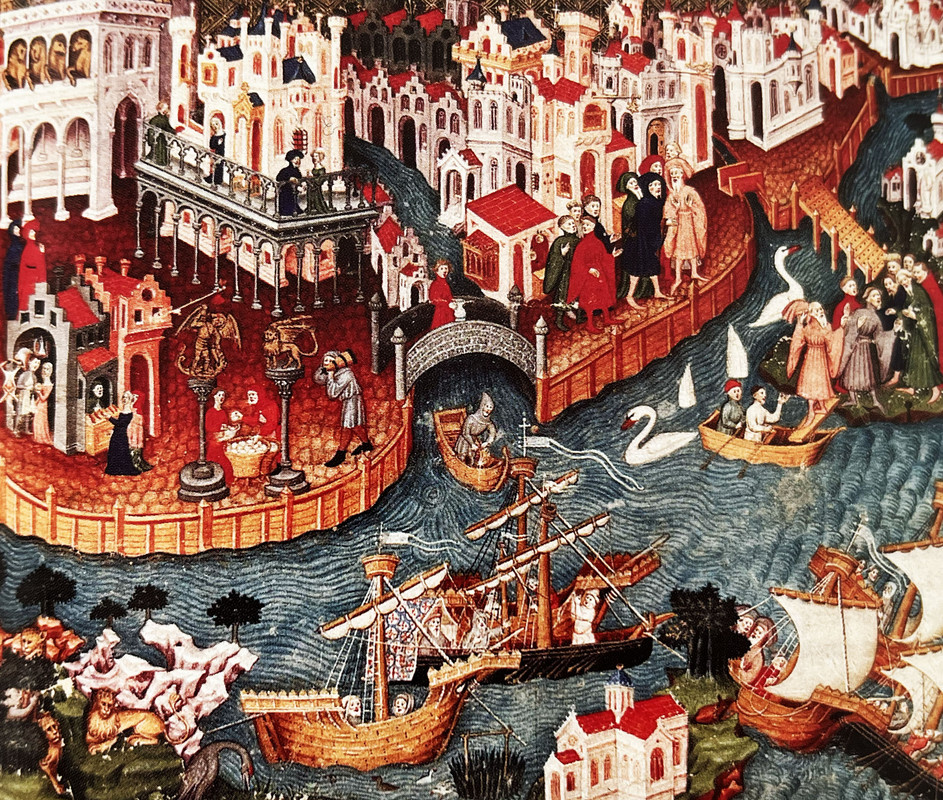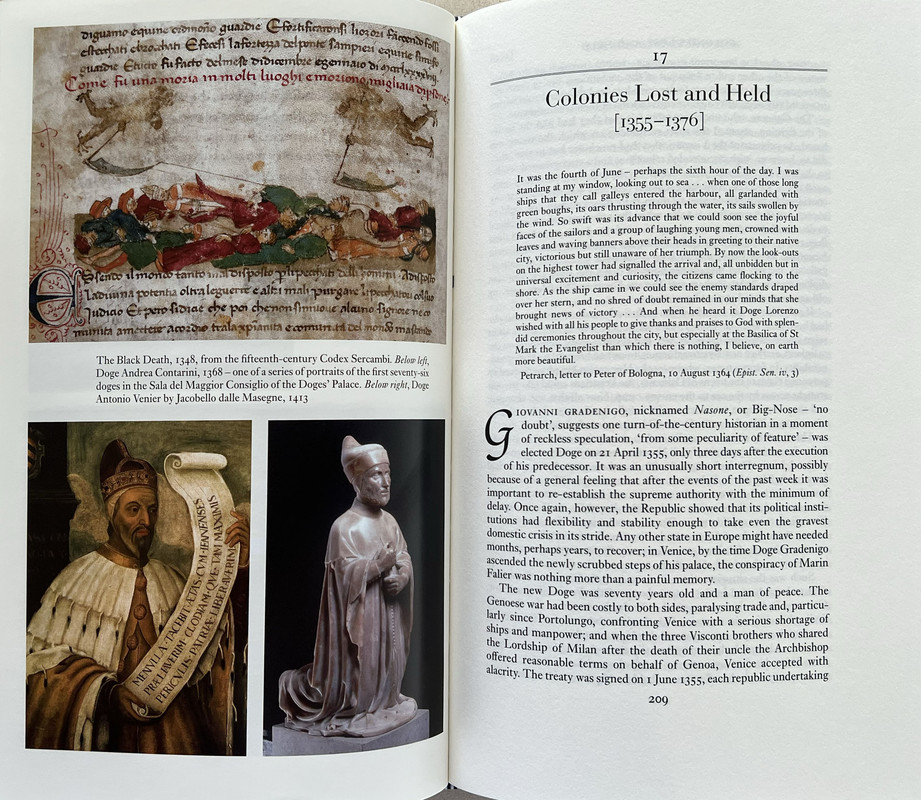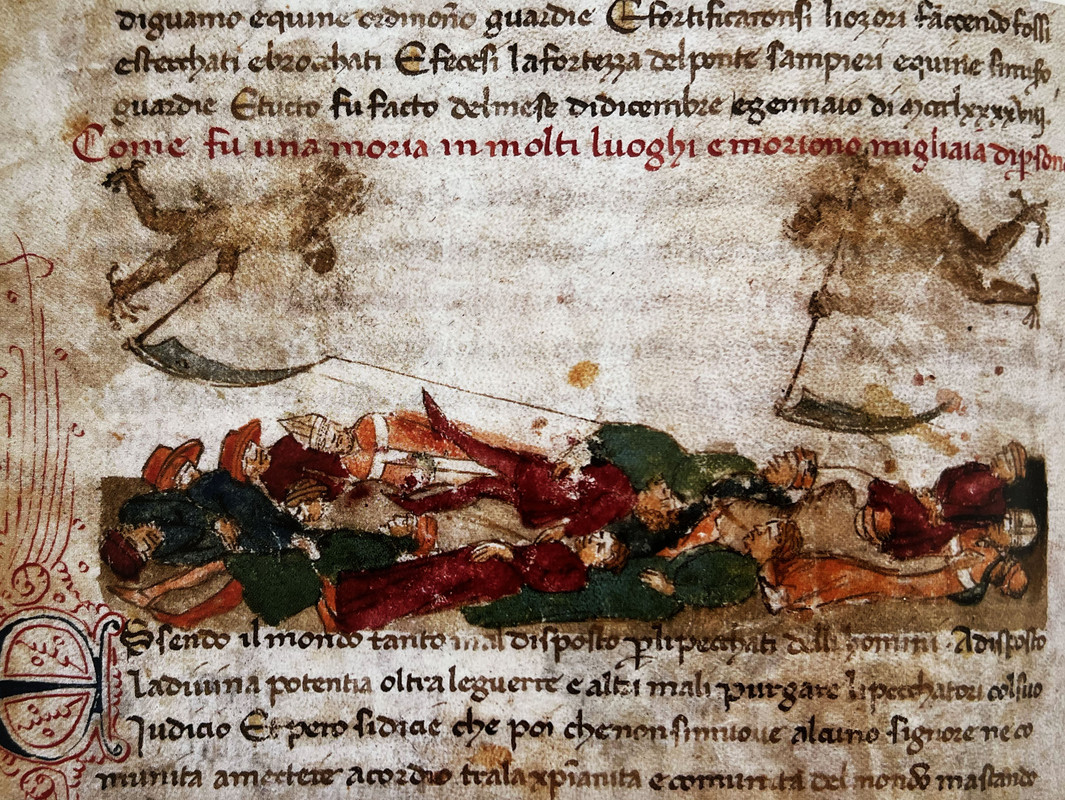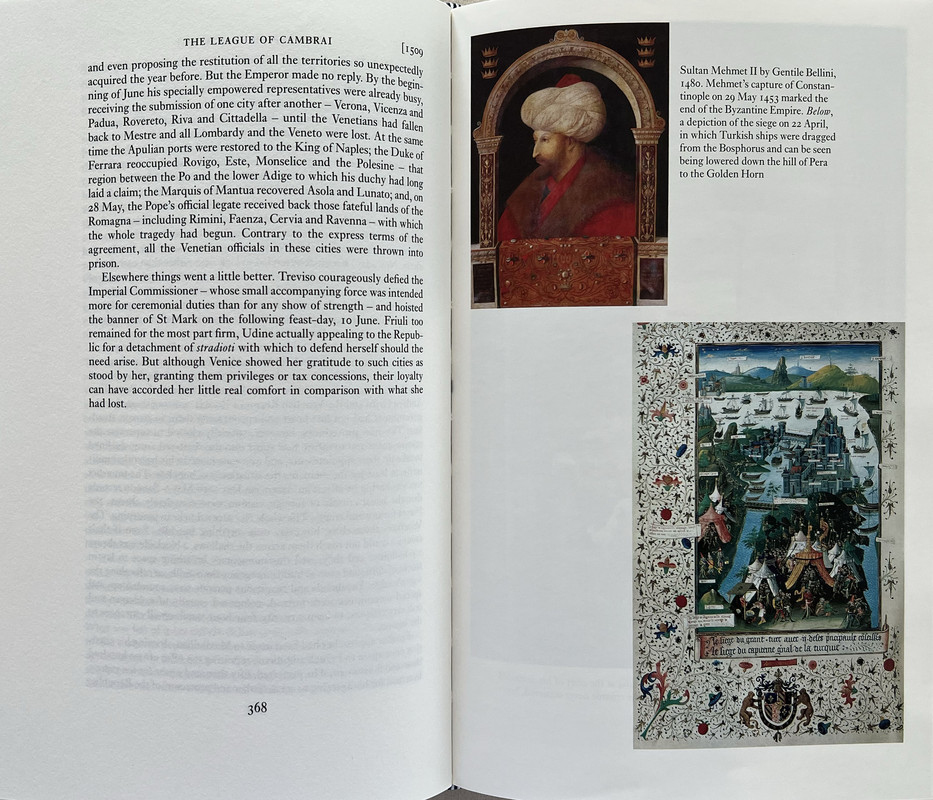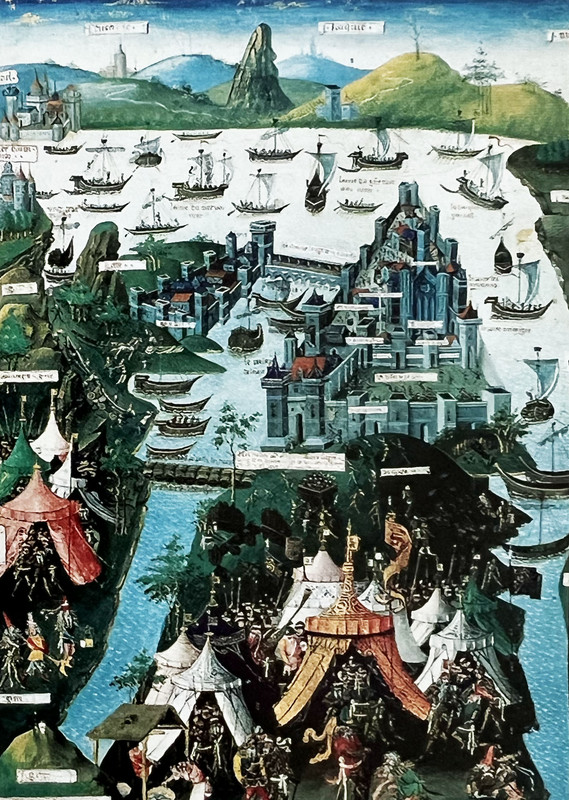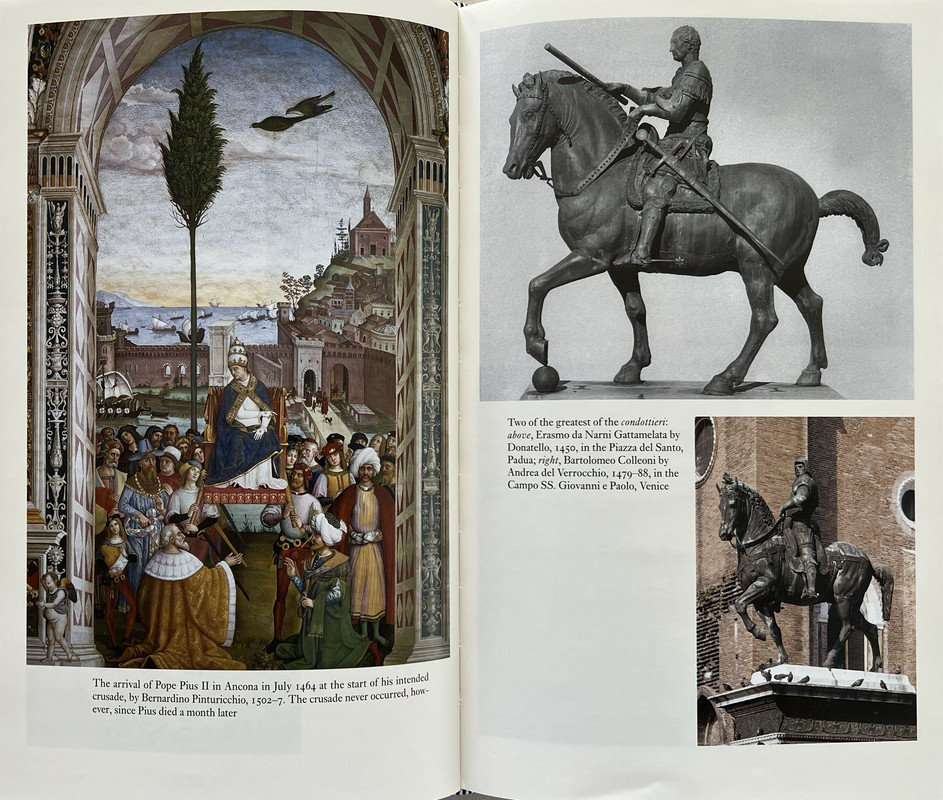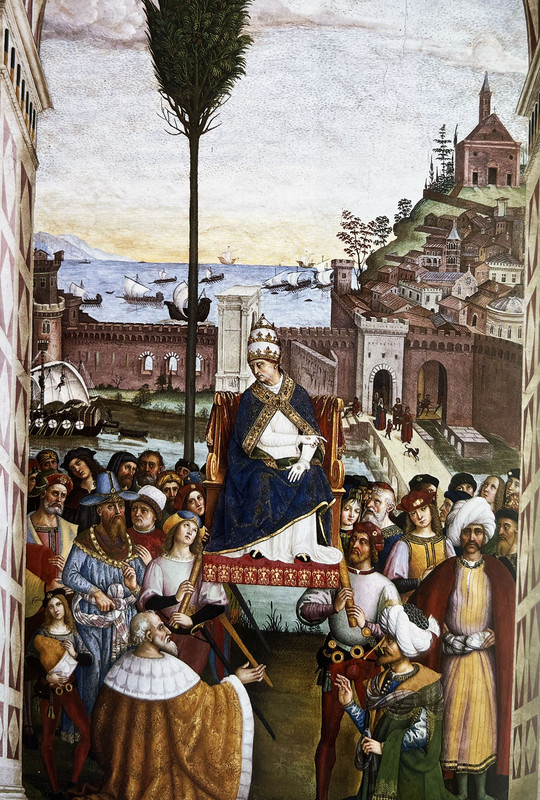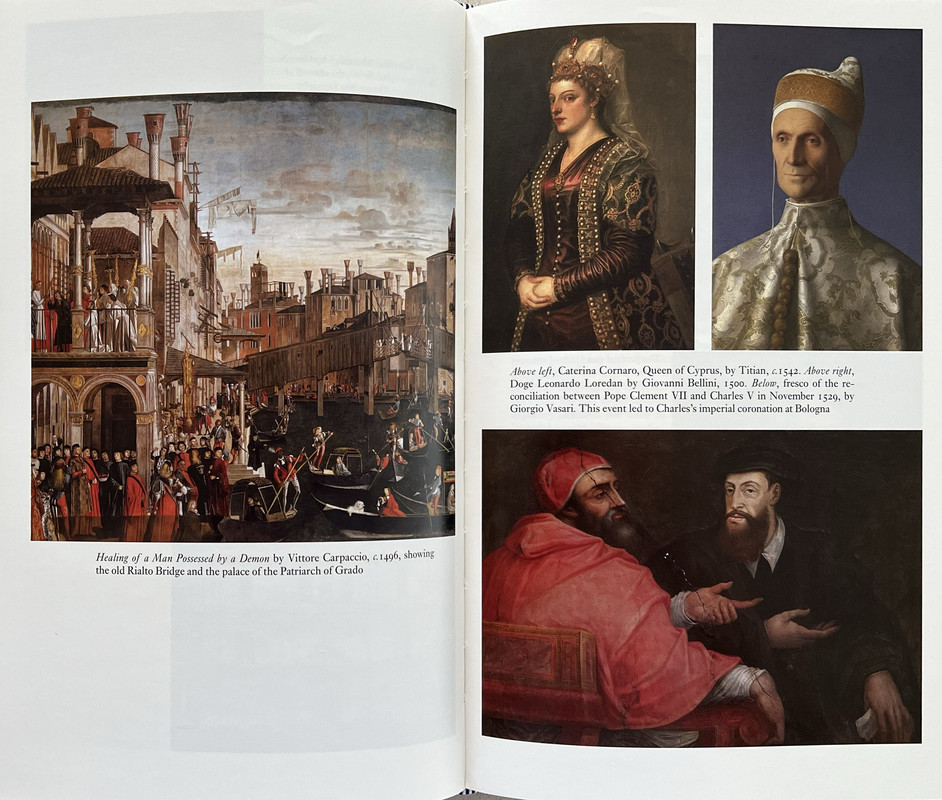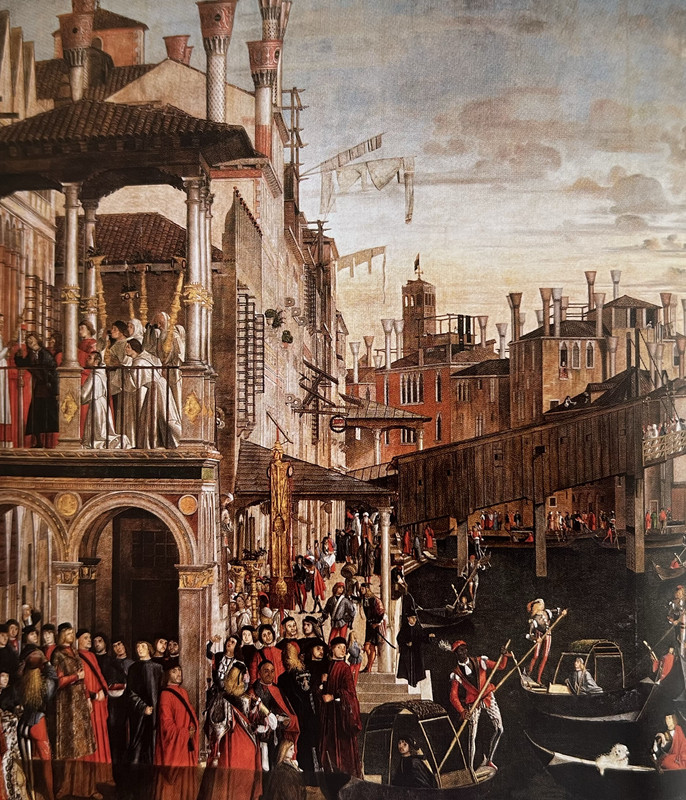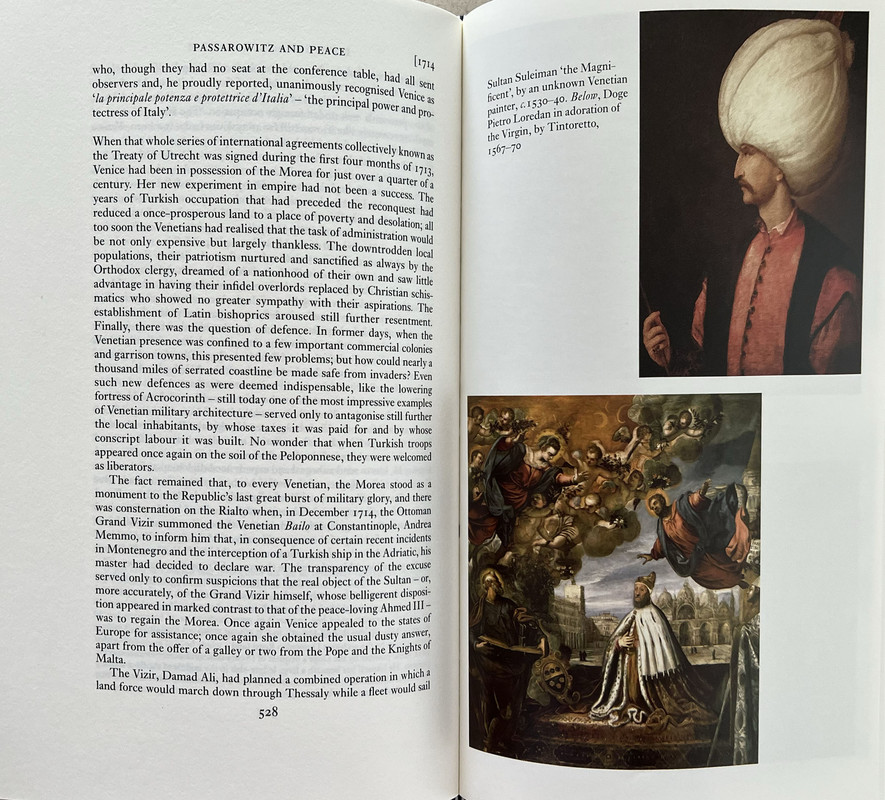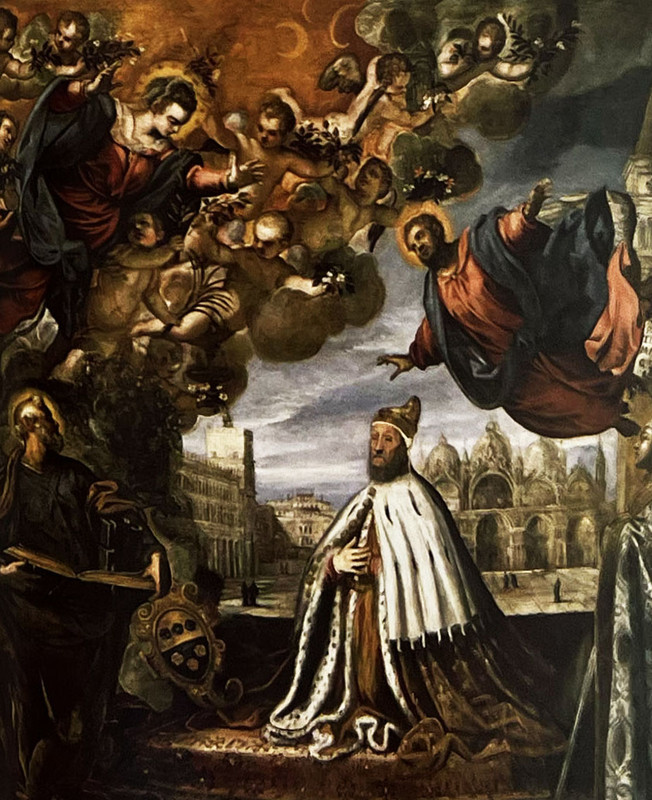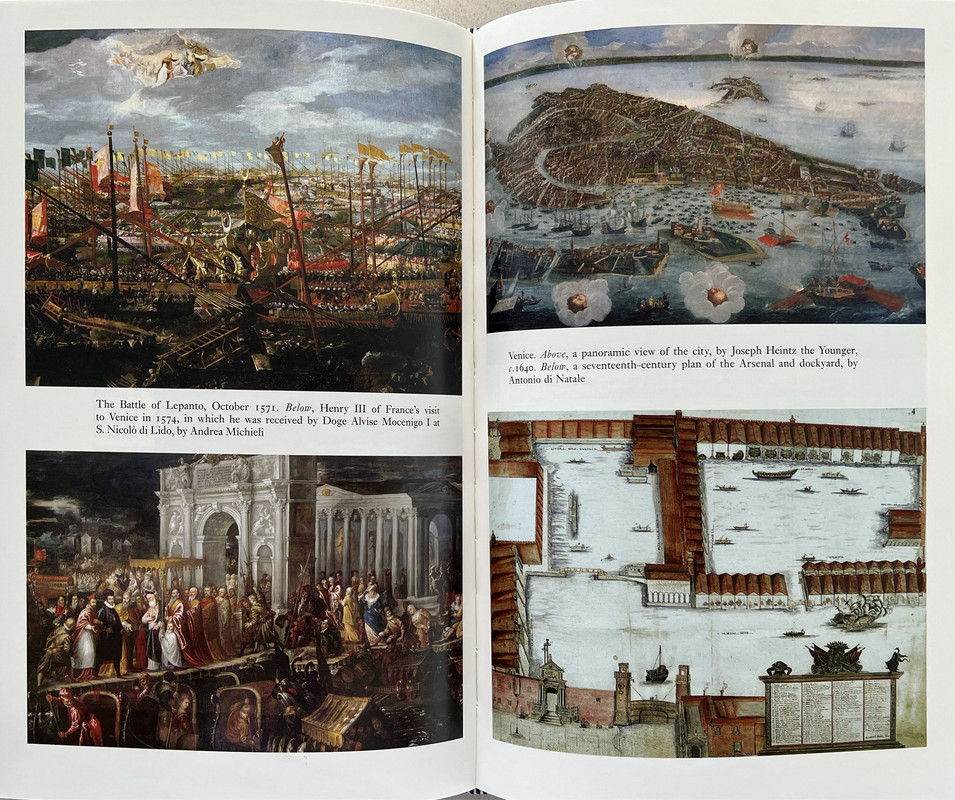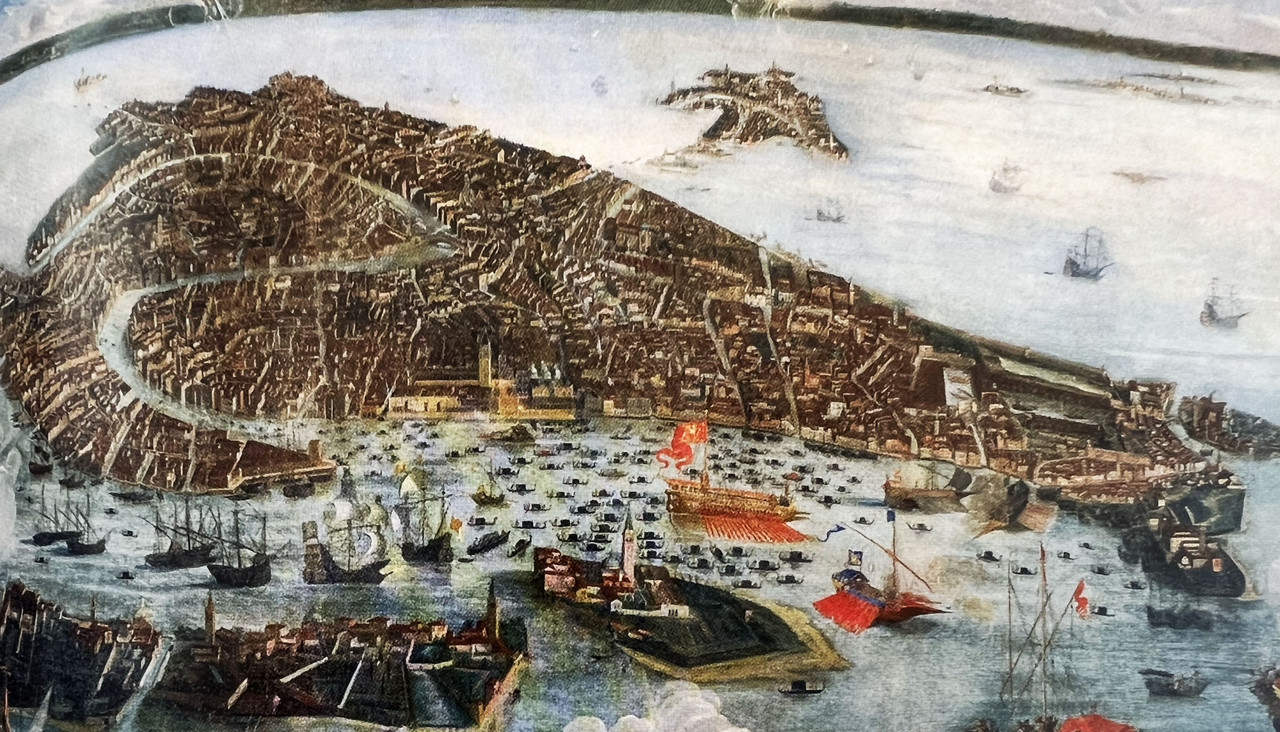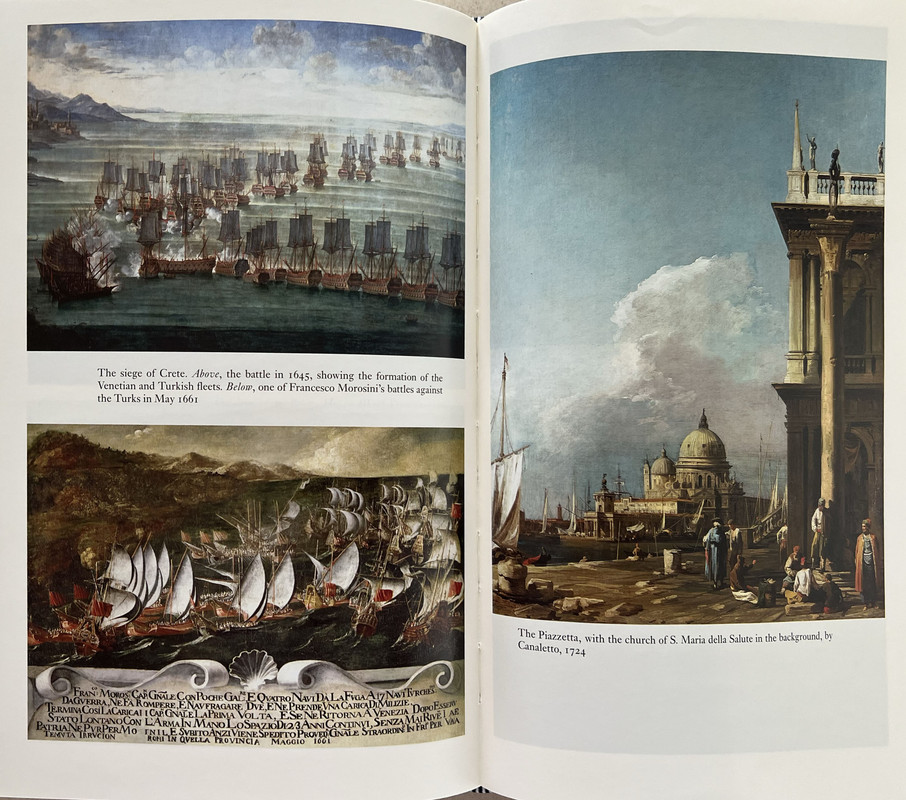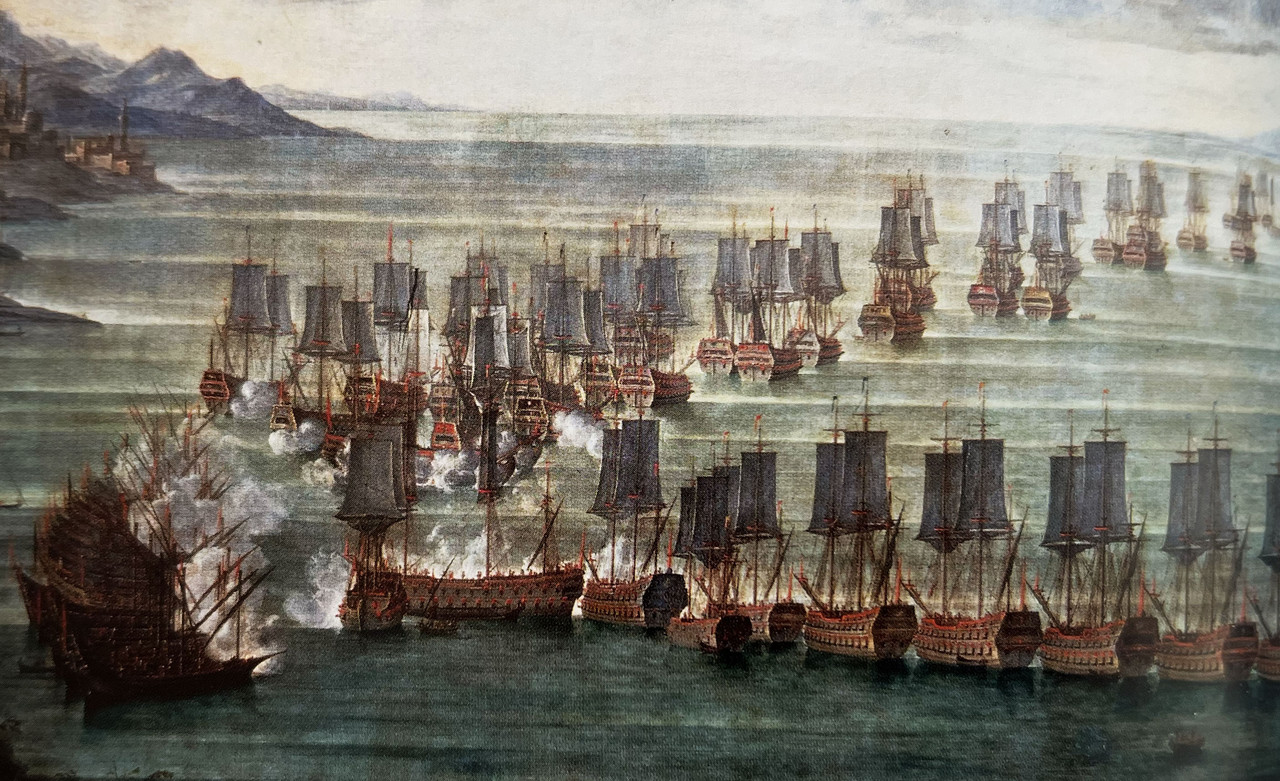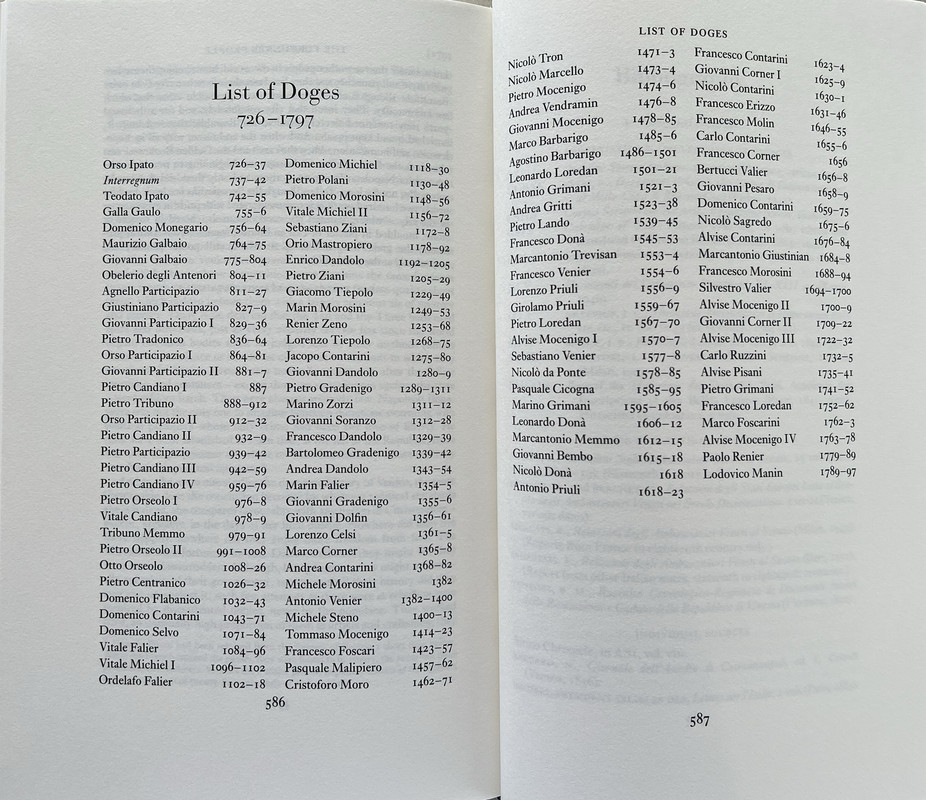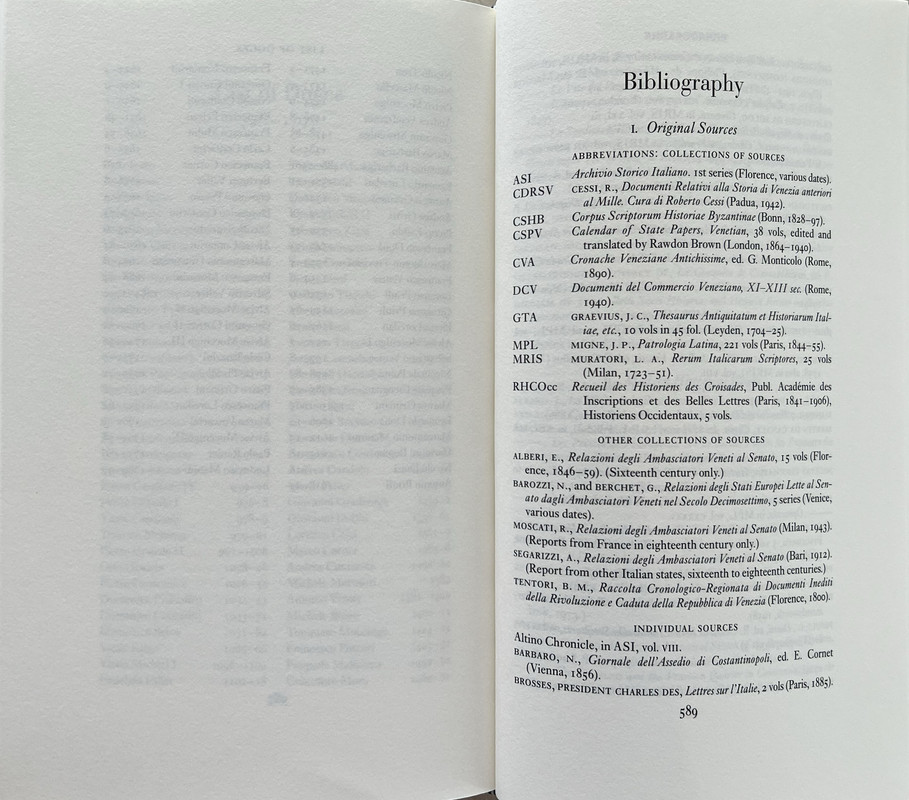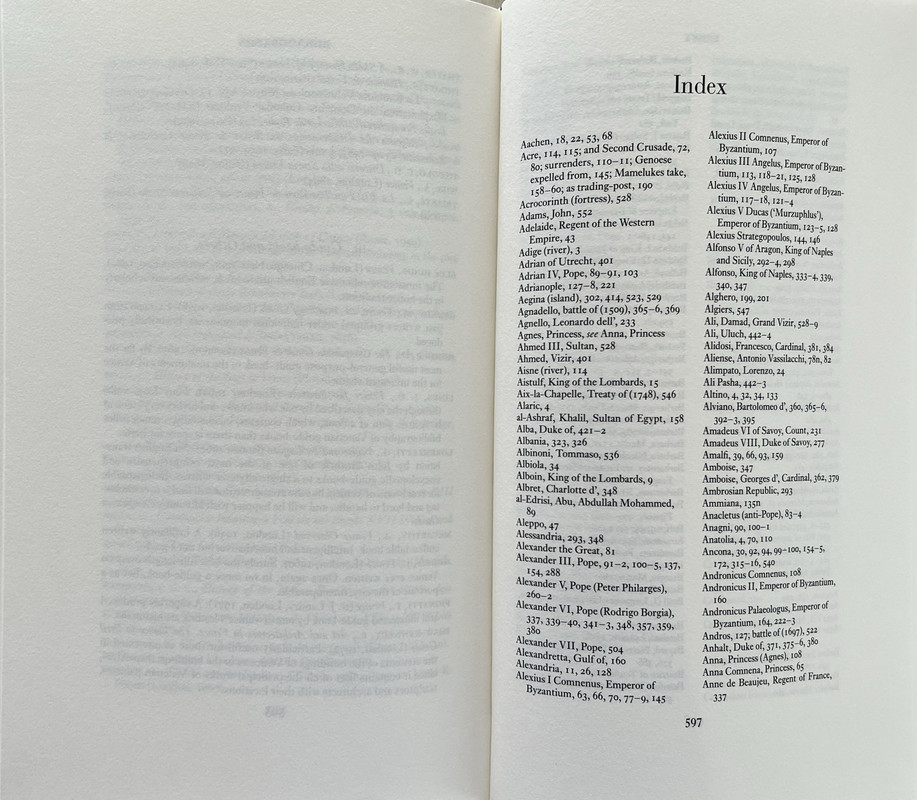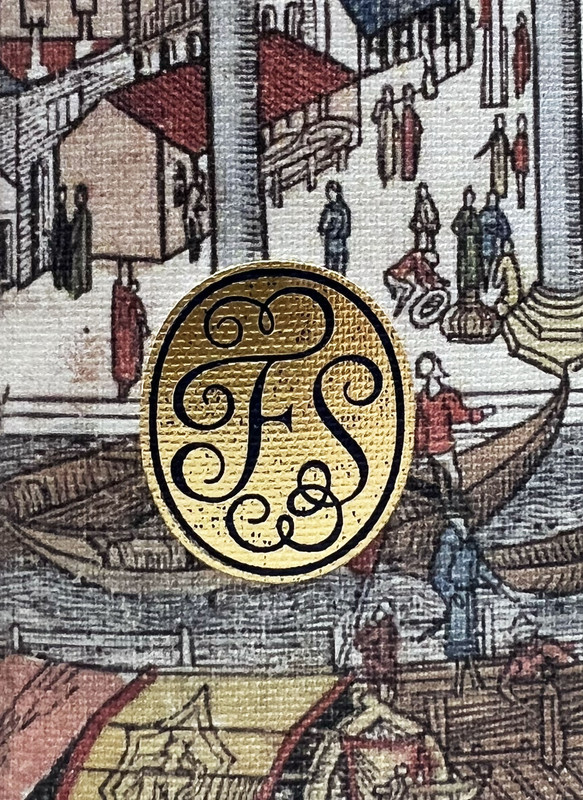 An index of the other illustrated reviews in the "Folio Archives" series can be viewed
here.