Folio Archives 325: Leonardo da Vinci by Kenneth Clark 2005
Liity LibraryThingin jäseneksi, niin voit kirjoittaa viestin.
Leonardo da Vinci by Kenneth Clark 2005
Hundreds of biographies have been written about Leonardo da Vinci, but if you are looking for a succinct, well illustrated volume, this one is hard to beat. It is not a scholarly work but eminently readable.
Kenneth Clark follows da Vinci's amazing life from beginning to end while illustrating the book with samples of his work, and of course the most famous works – Mona Lisa, Woman with an Ermine, The Last Supper and Virgin of the Rocks – as well as diagrams of his inventions and dissections.
This was the presentation volume for 2006 at a time when members of the Folio Society received a free book if they purchased four books in the year. Presentation volumes were usually of a very high standard, but printed in large numbers, so readily available on the secondary market. It follows the same format as another volume by Kenneth Clark for the FS, Civilisation. Clark also wrote Landscape into Art and The Nude for the FS.
This book is beautifully presented being bound in brown buckram with a front cover colour portrait of an angel. It has a dark brown slipcase (30.2x23.7cm.), front gilt printed with da Vinci's signature. There are 173 of Leonardo's paintings, drawings and manuscripts integrated into the text. The endpapers are printed with da Vinci's A Mountain Falling on a Town during a Tempest. The book has 264 pages and is introduced by Martin Kemp.
In 2009 the Folio Society printed a three volume edition of the Notebooks of Leonardo da Vinci, which was reviewed
here.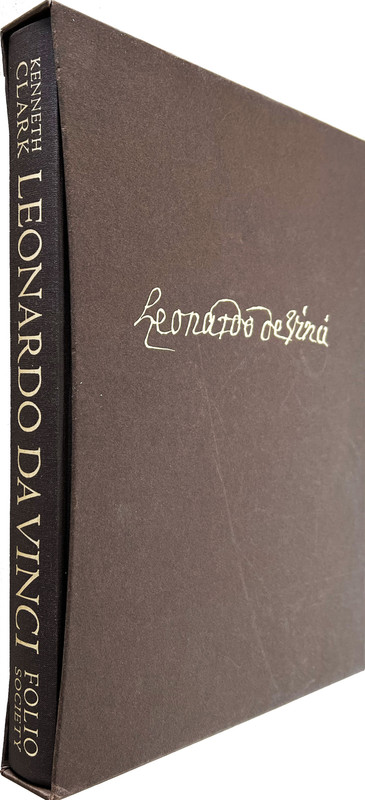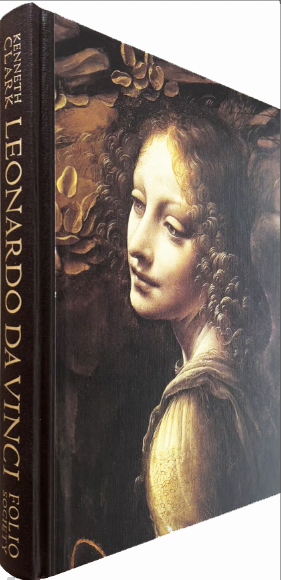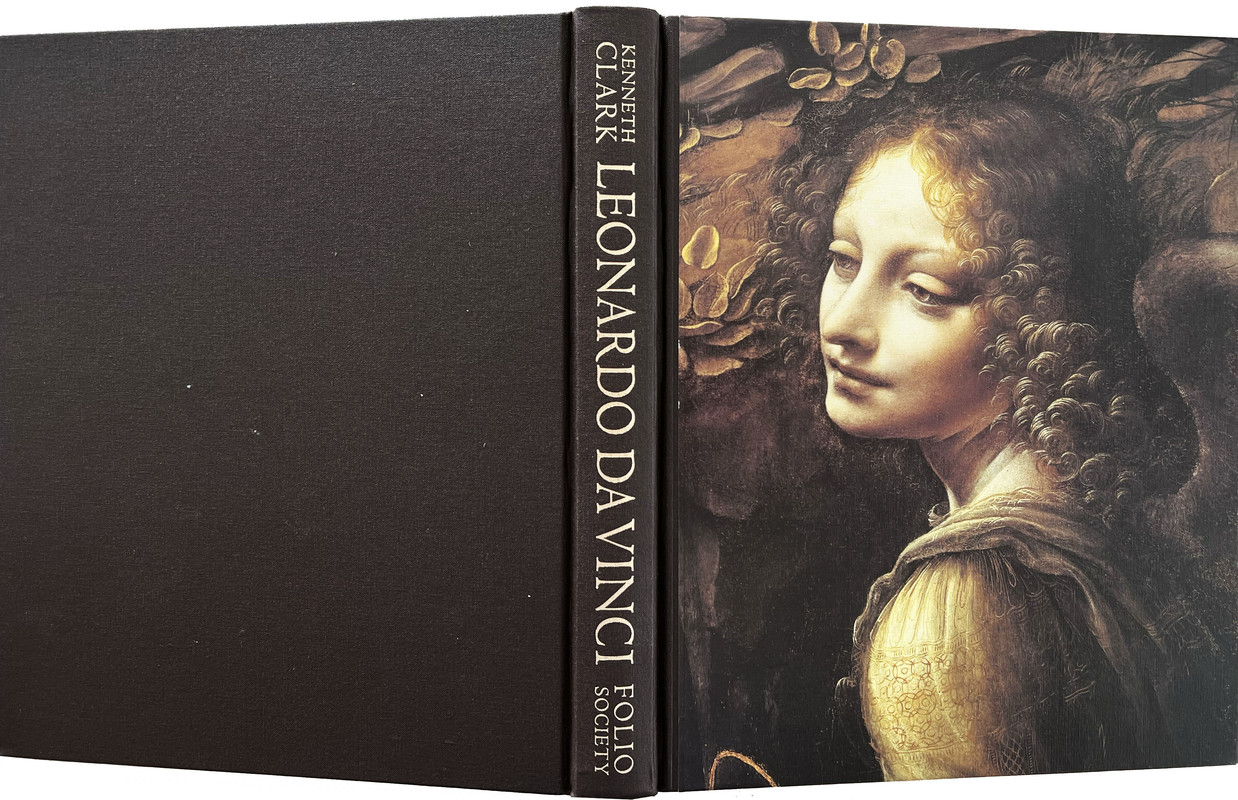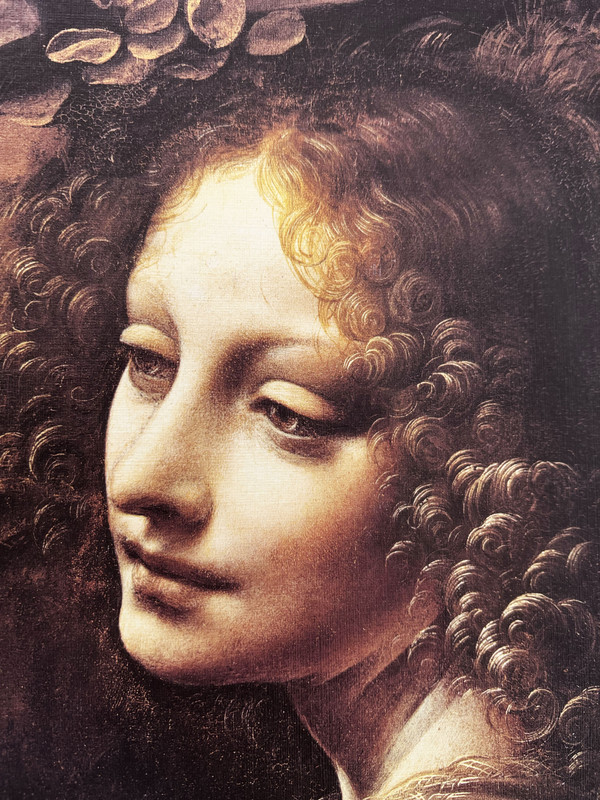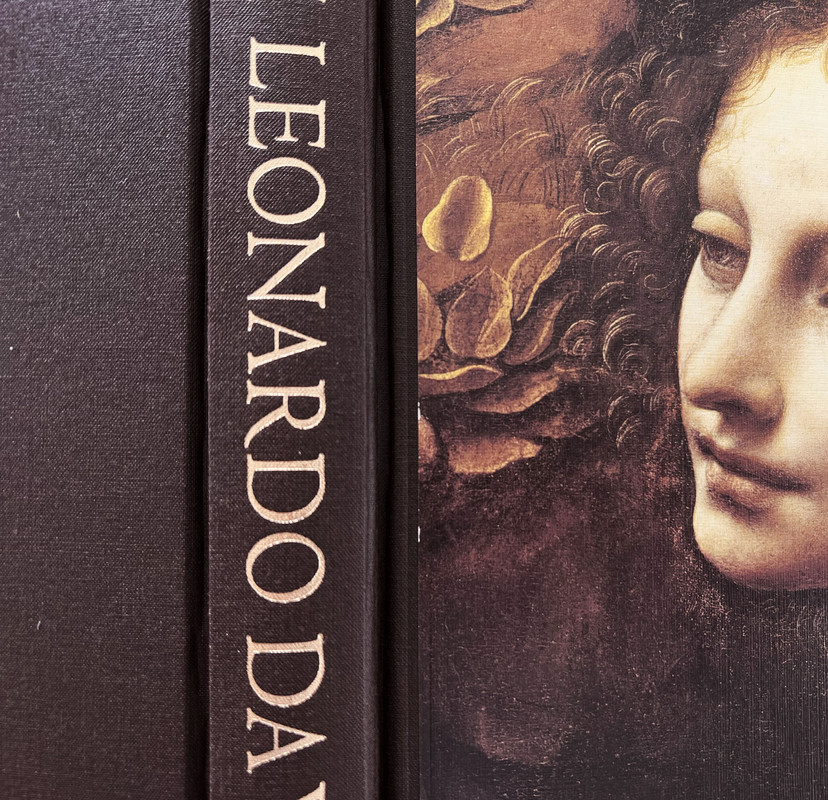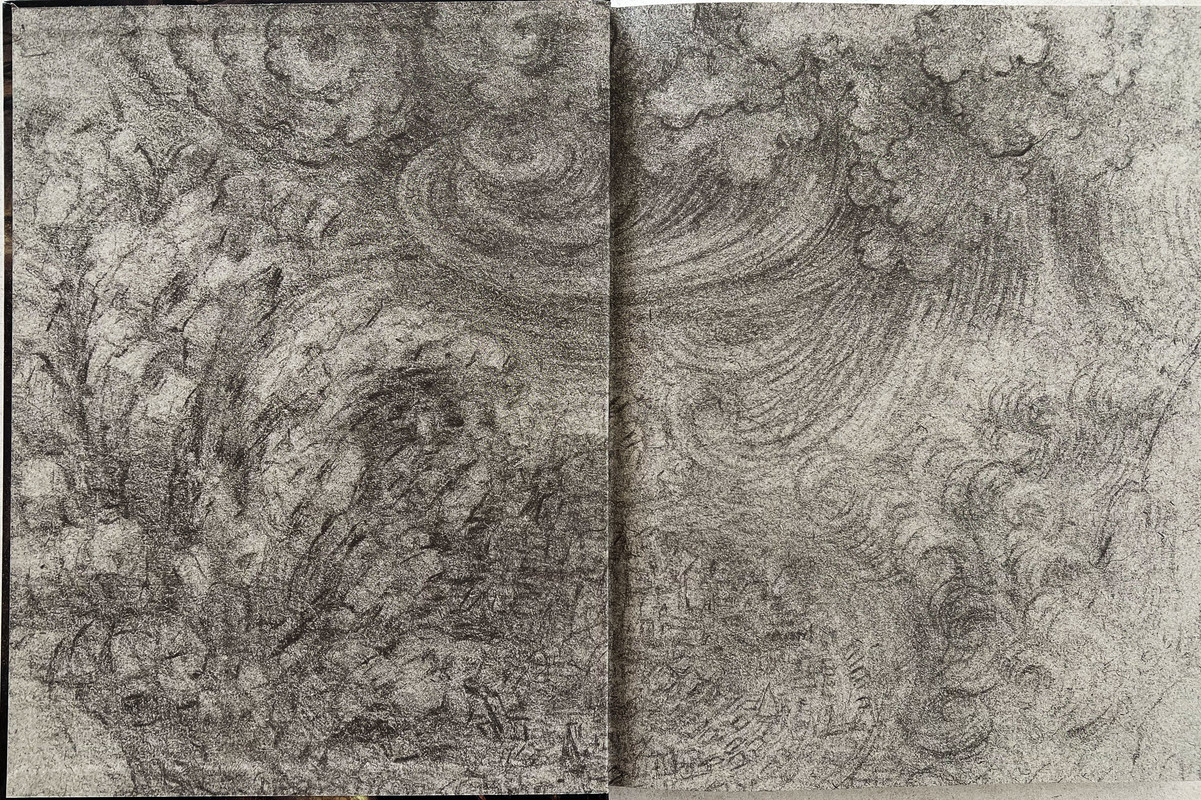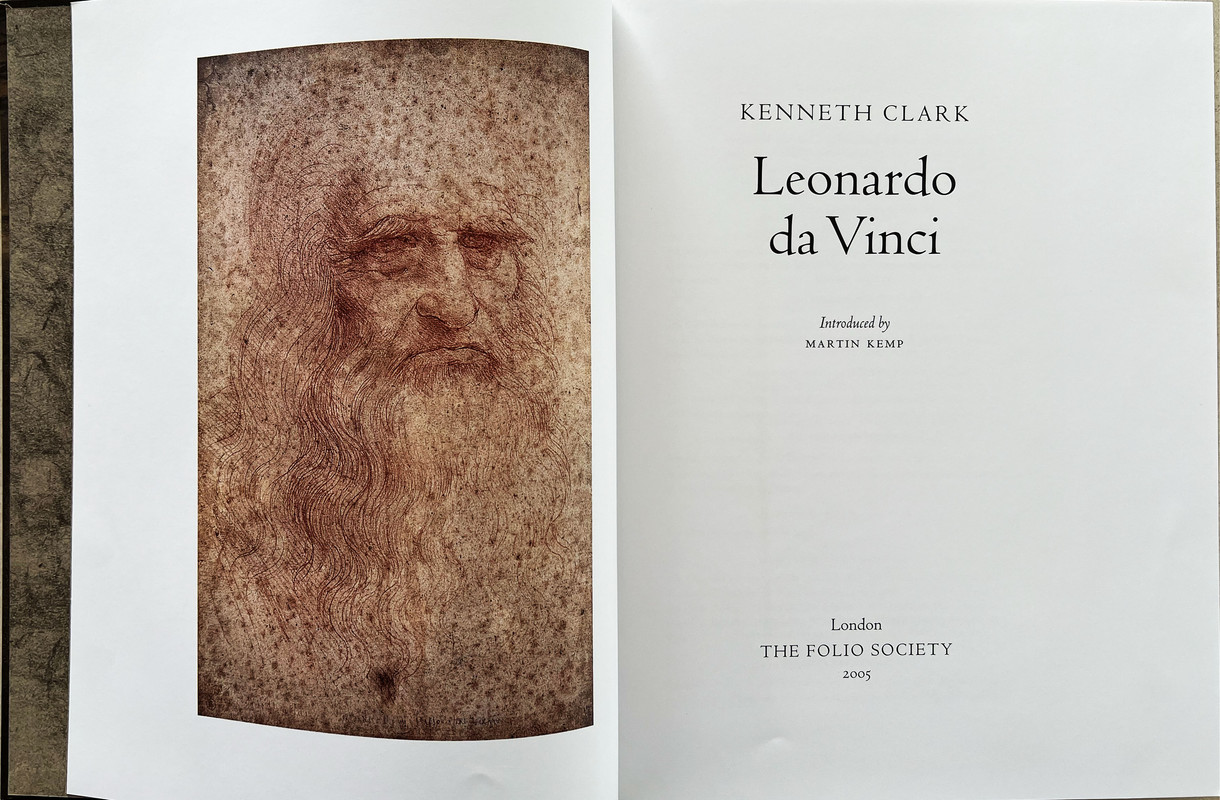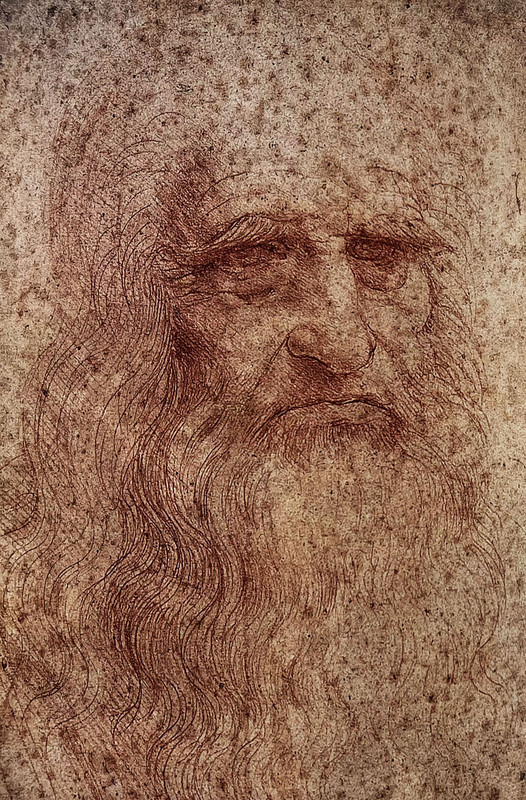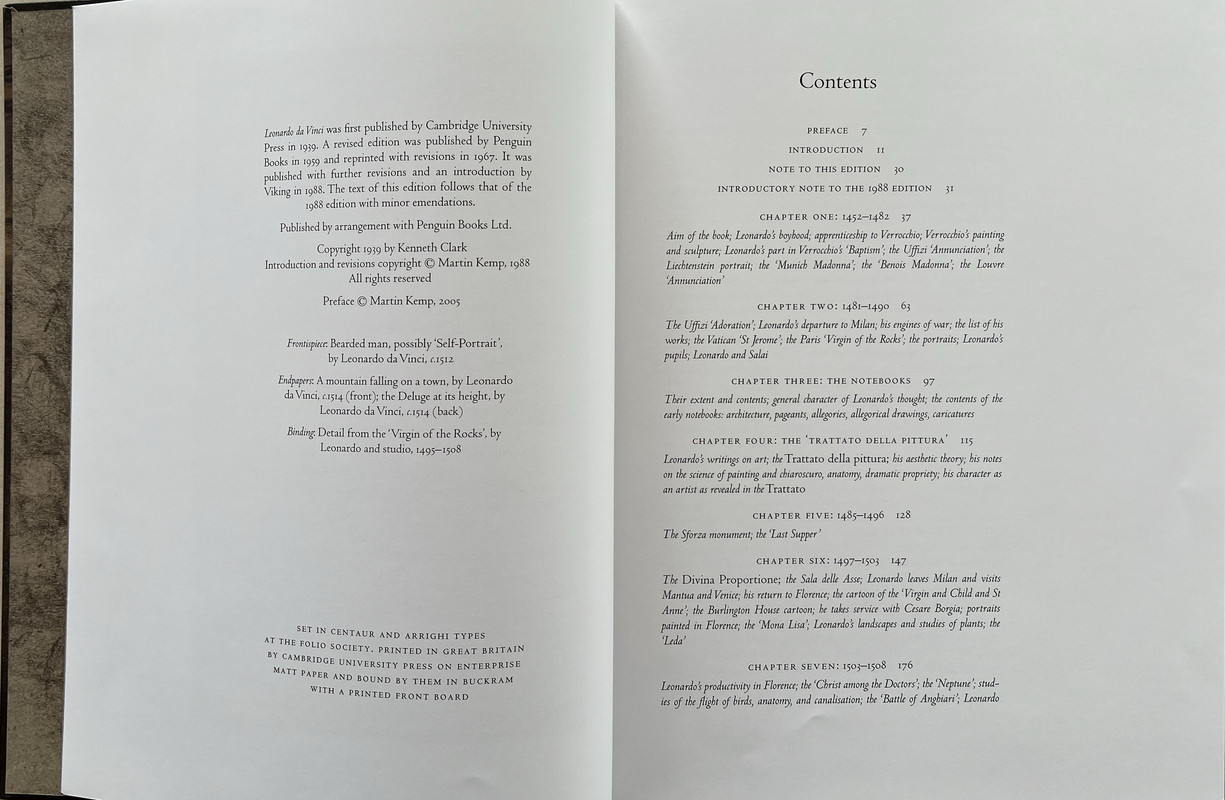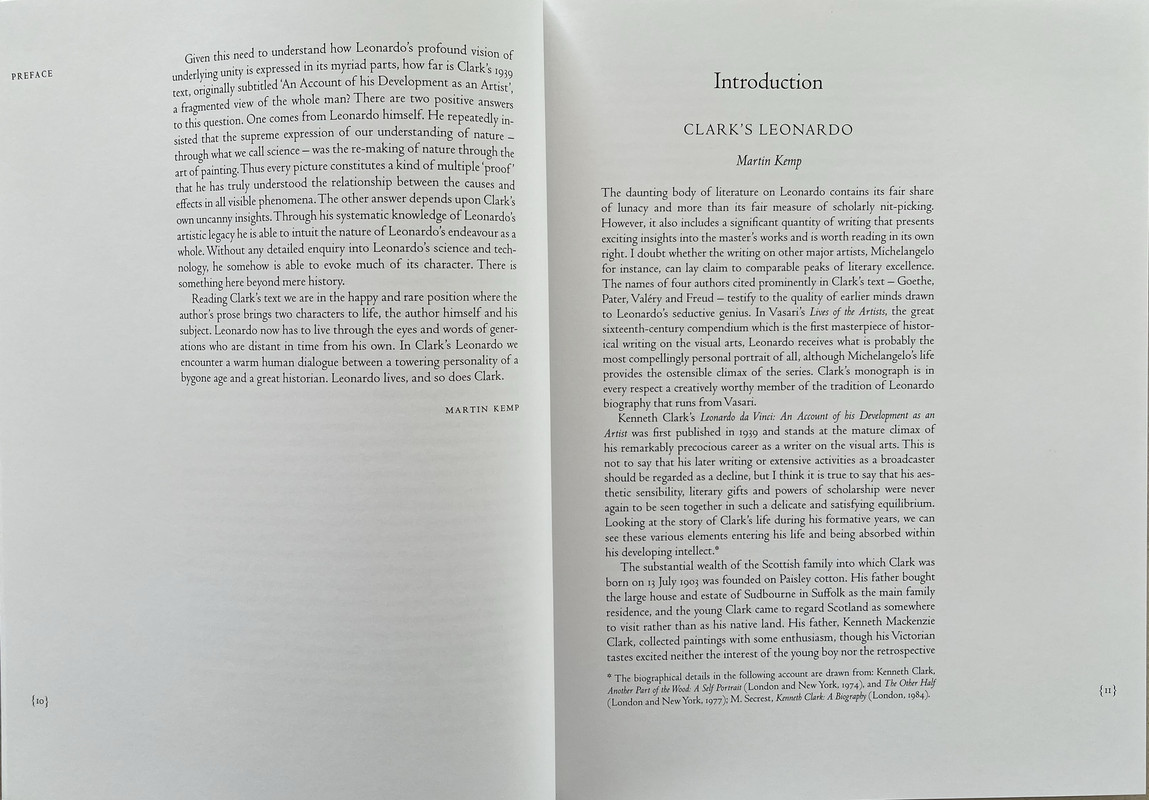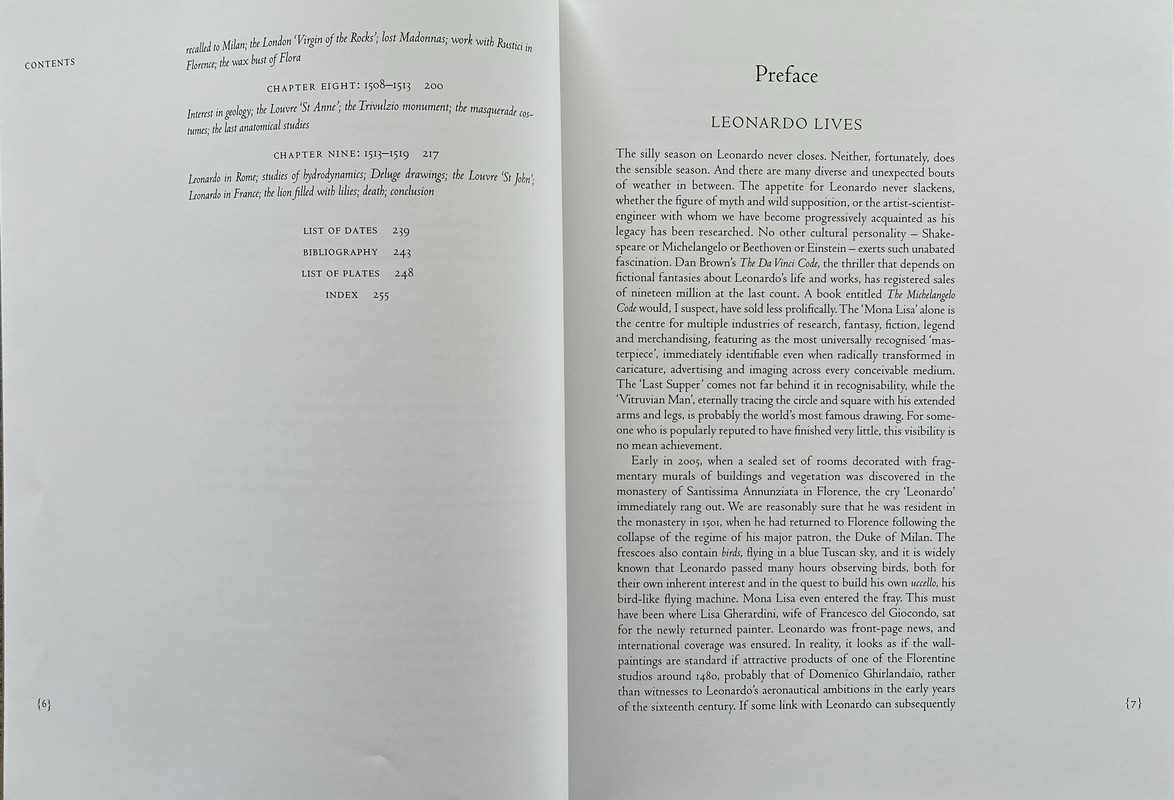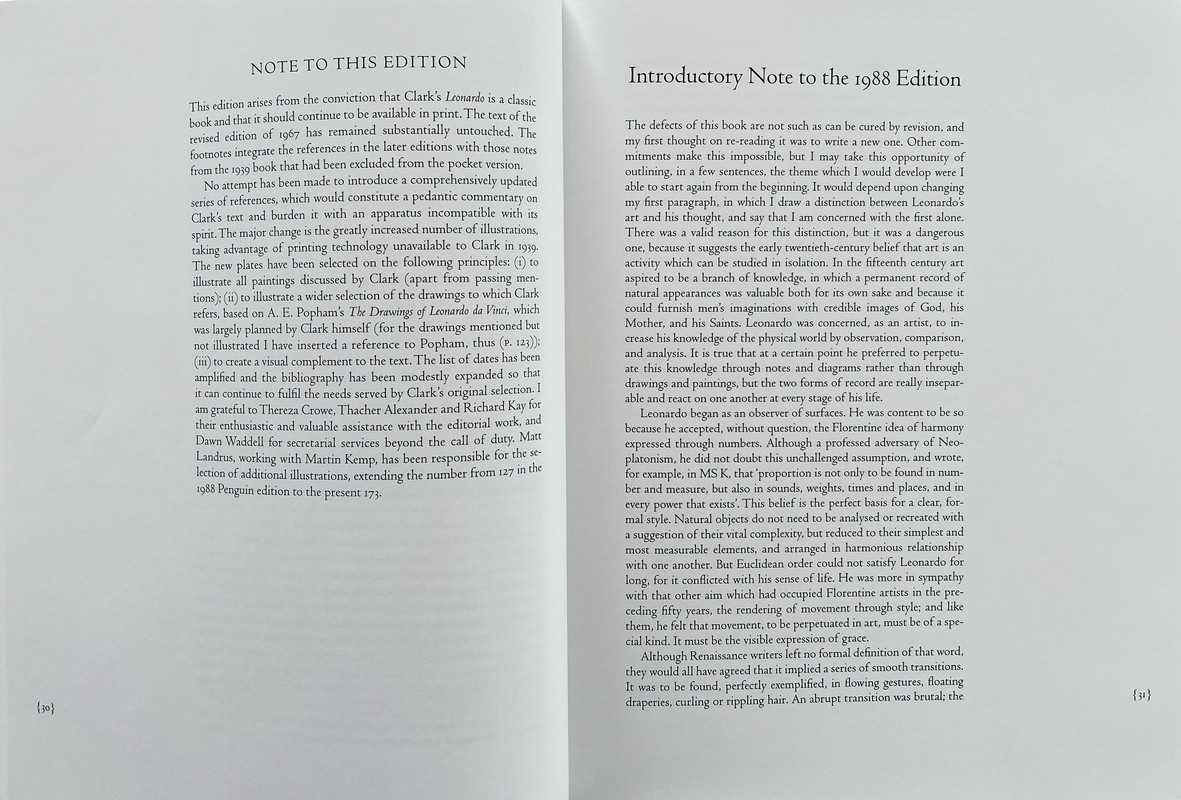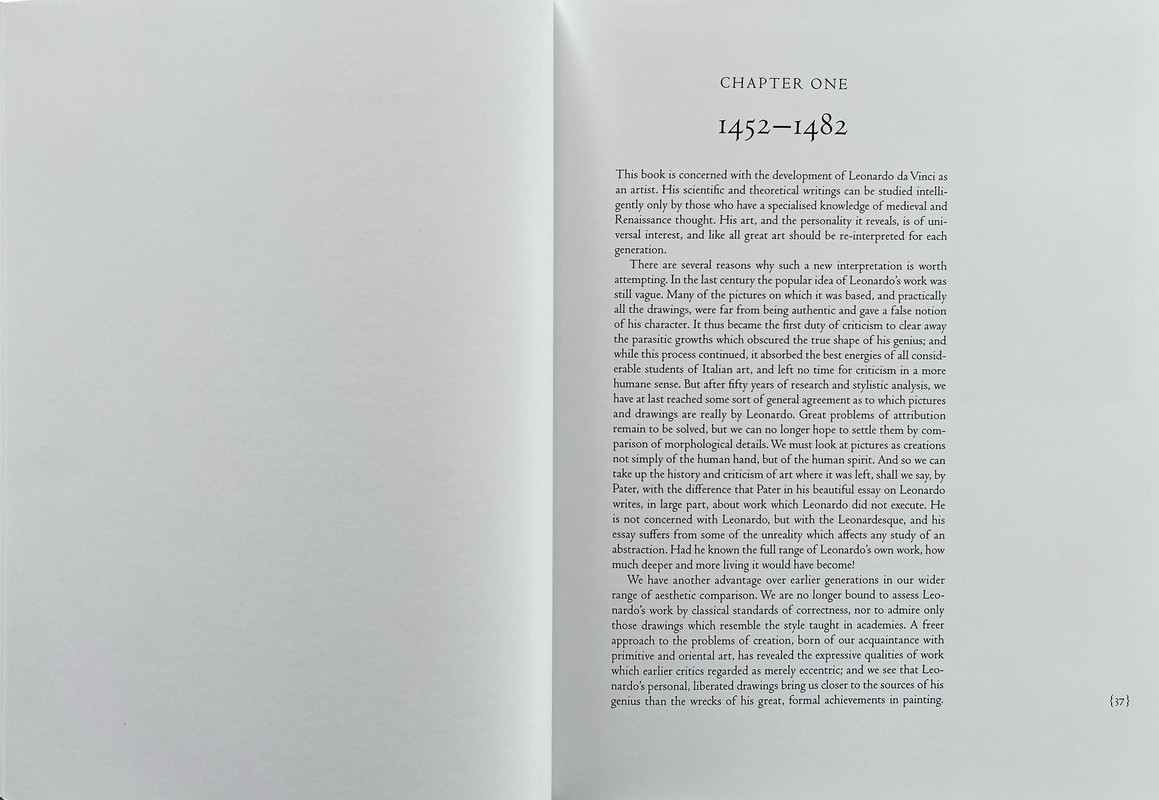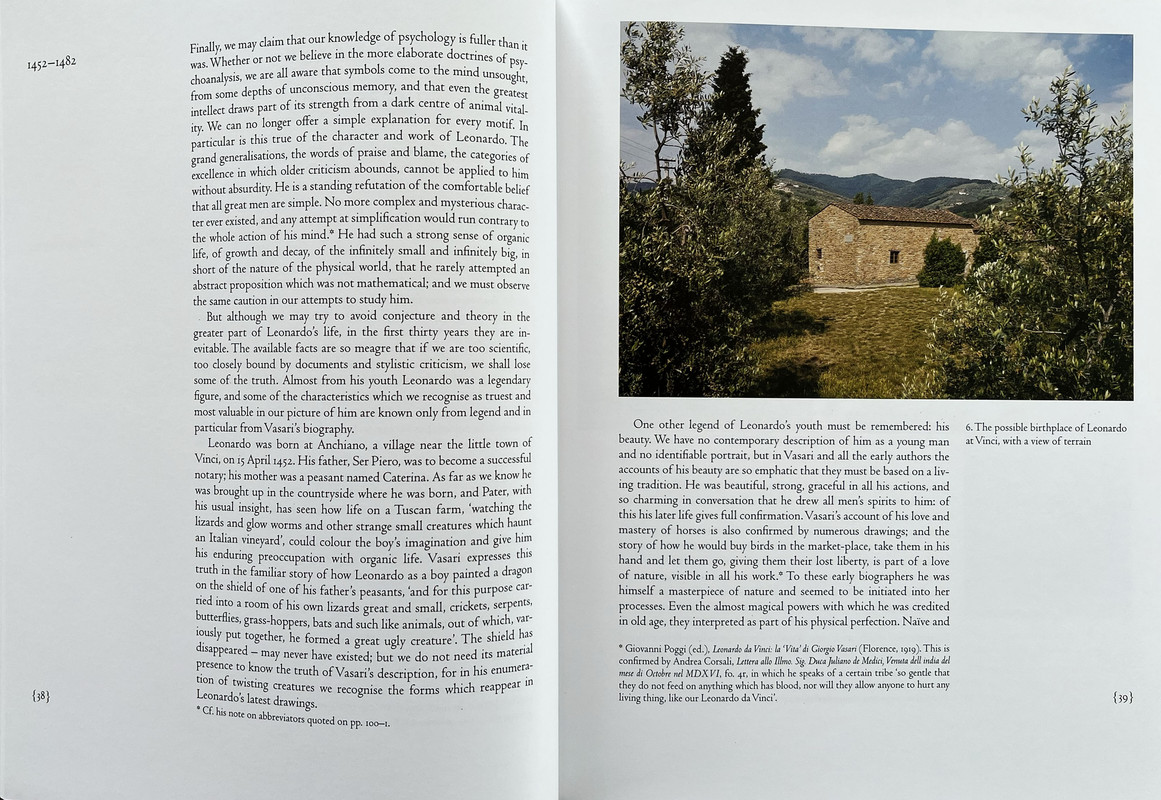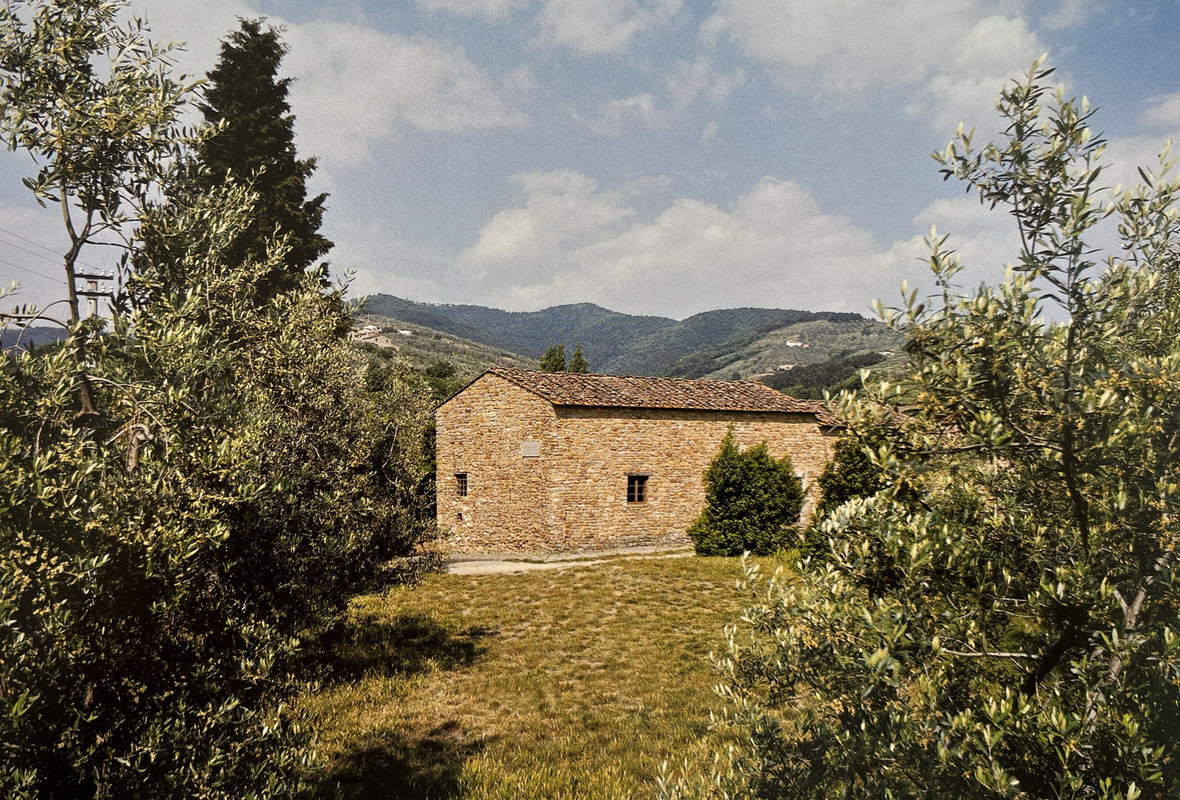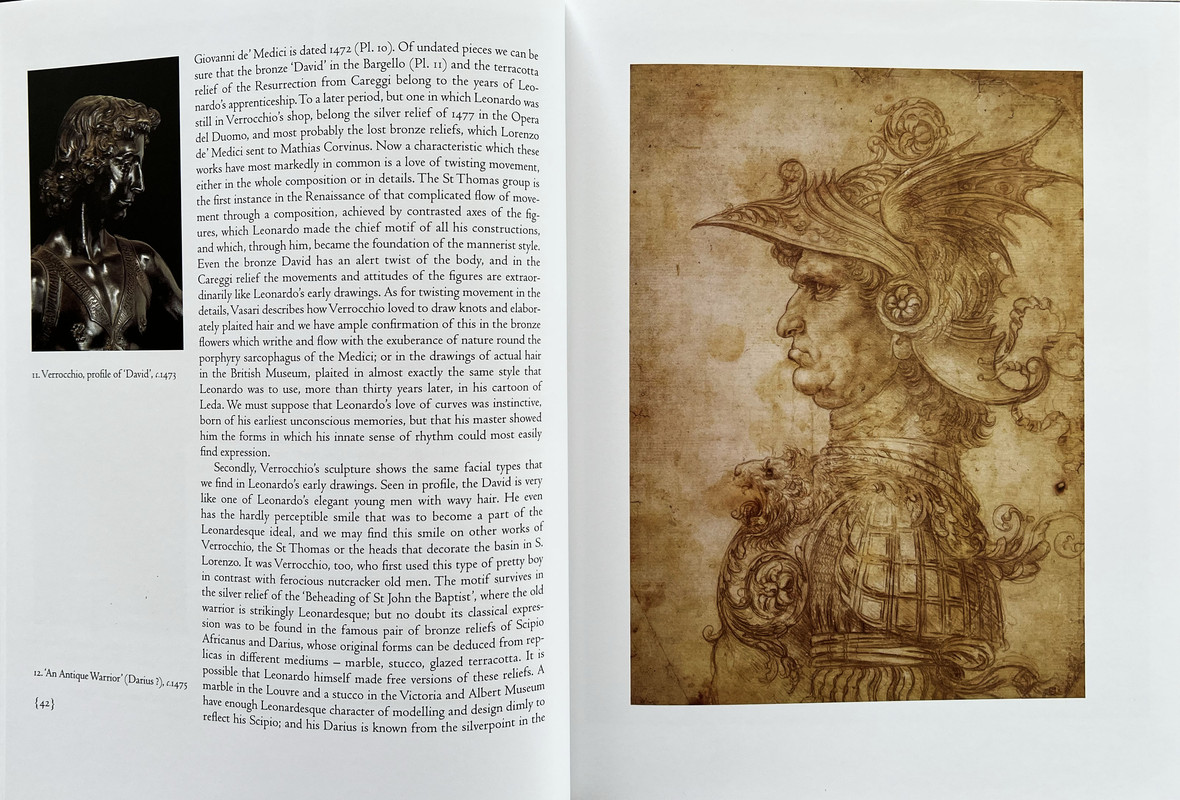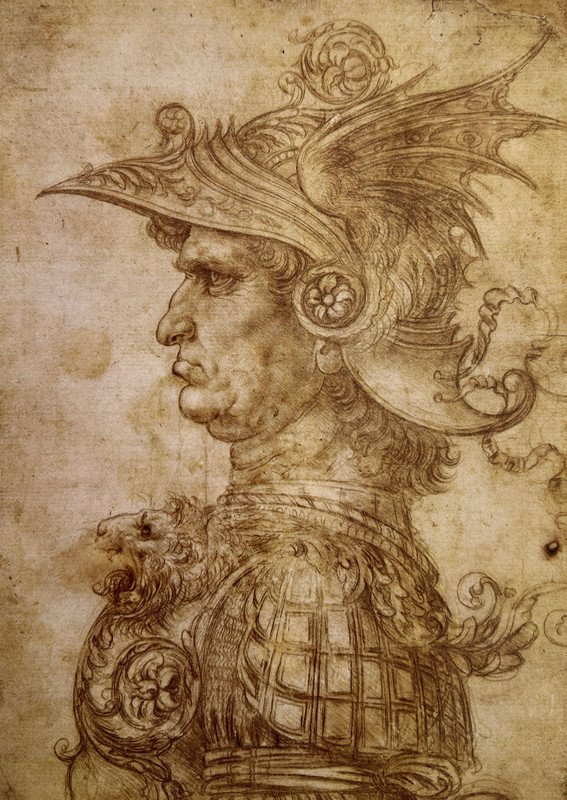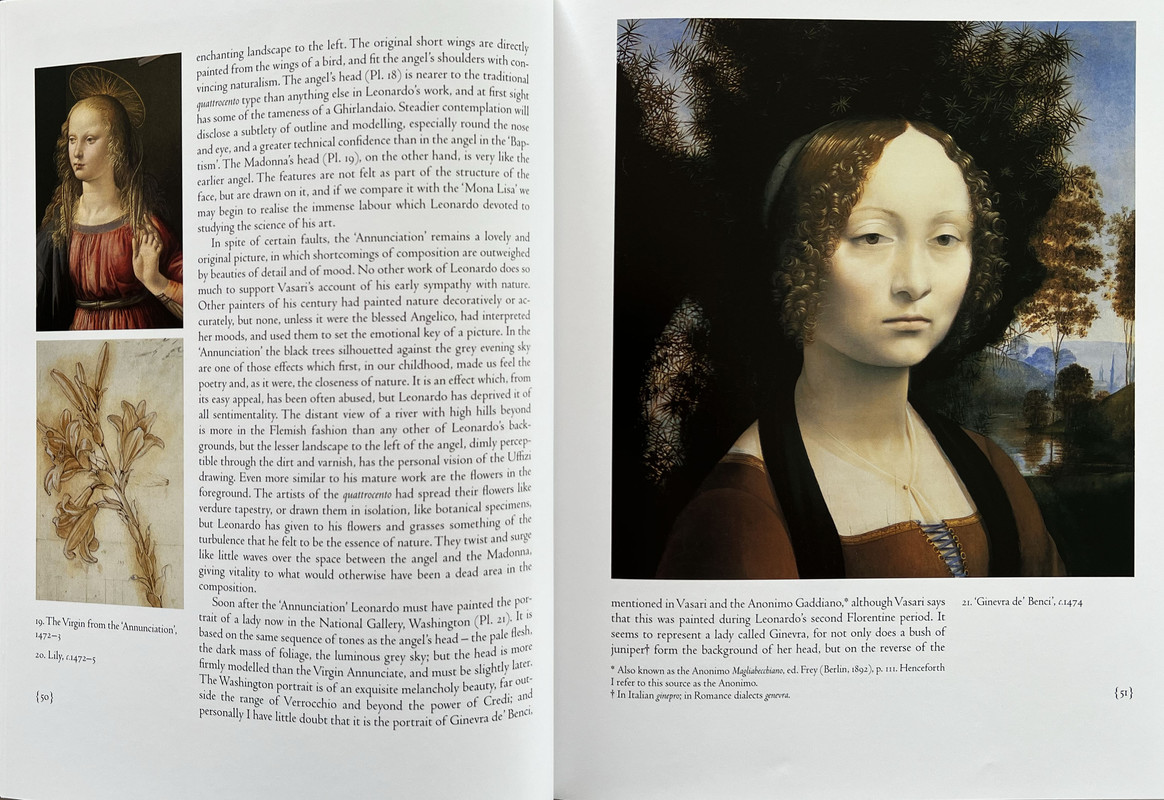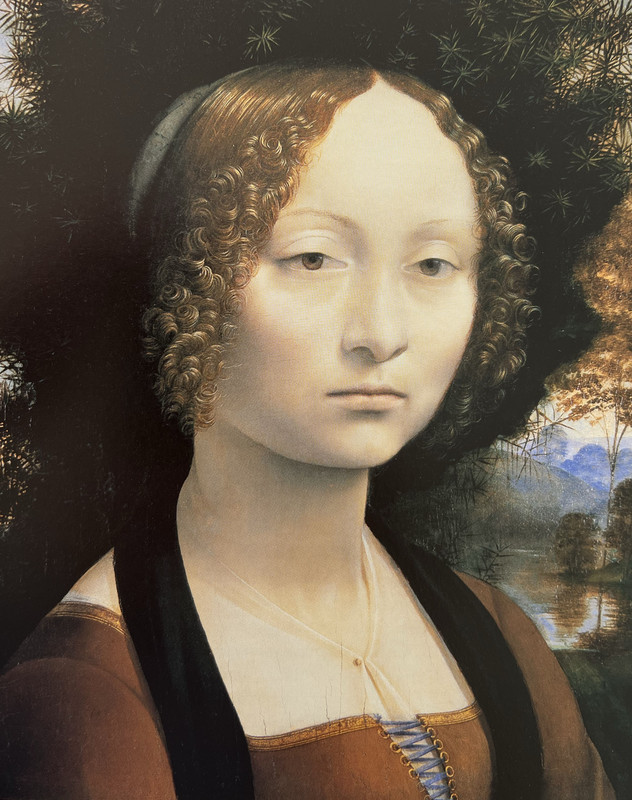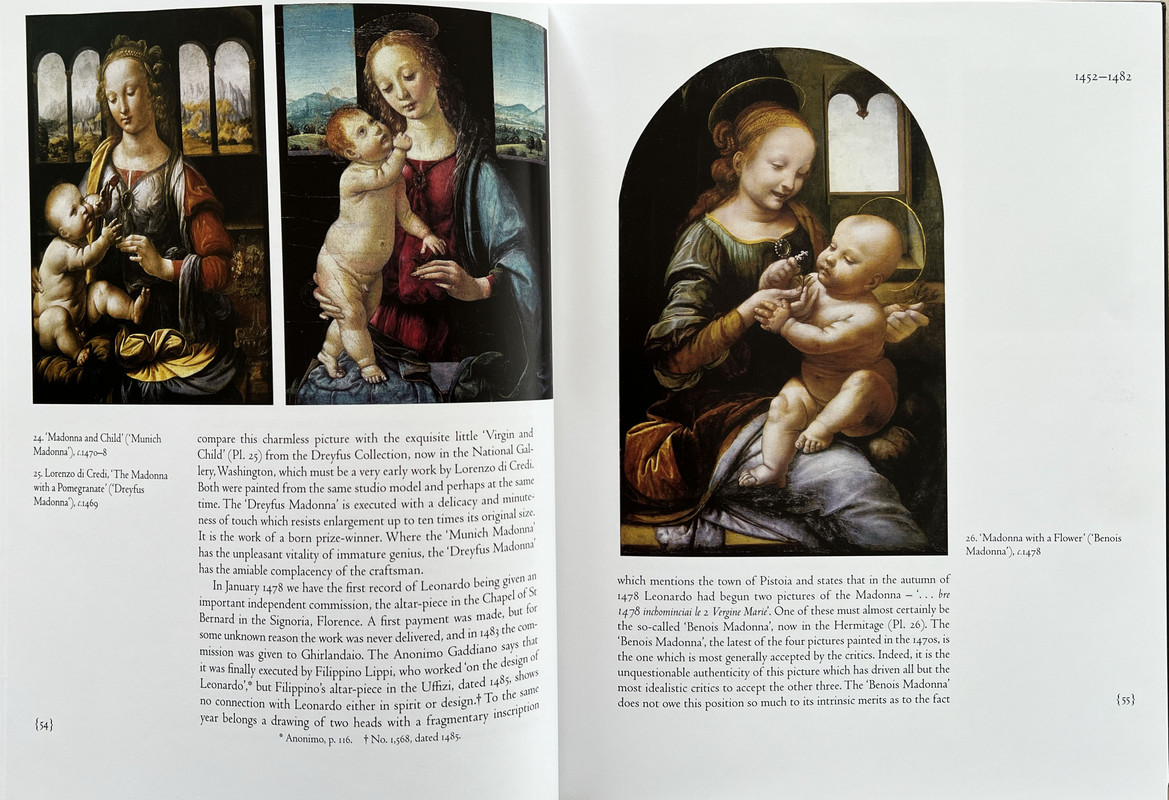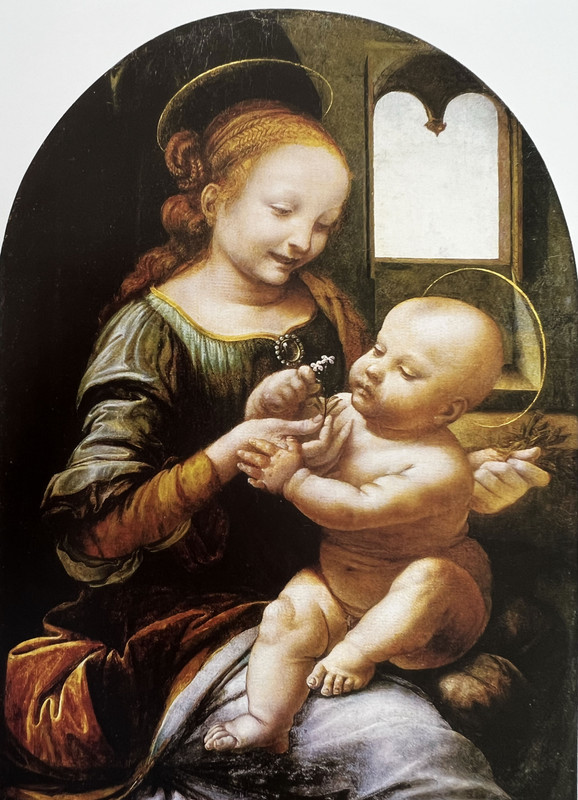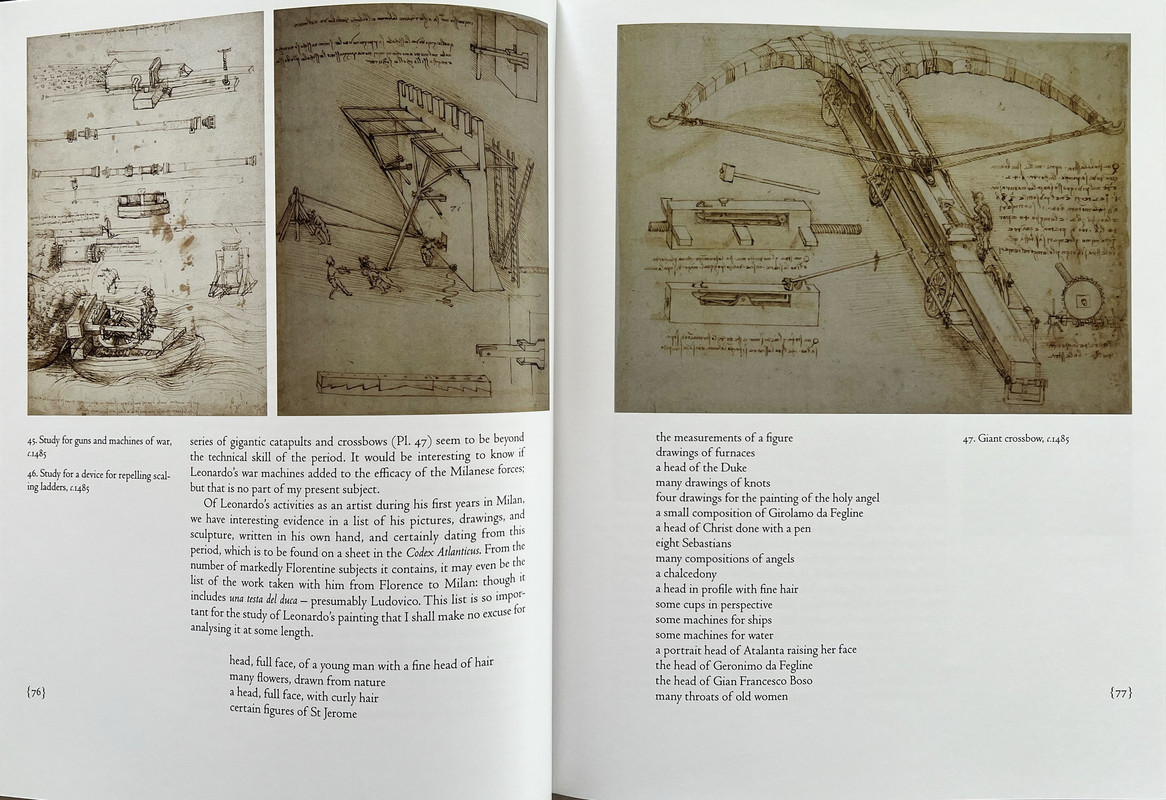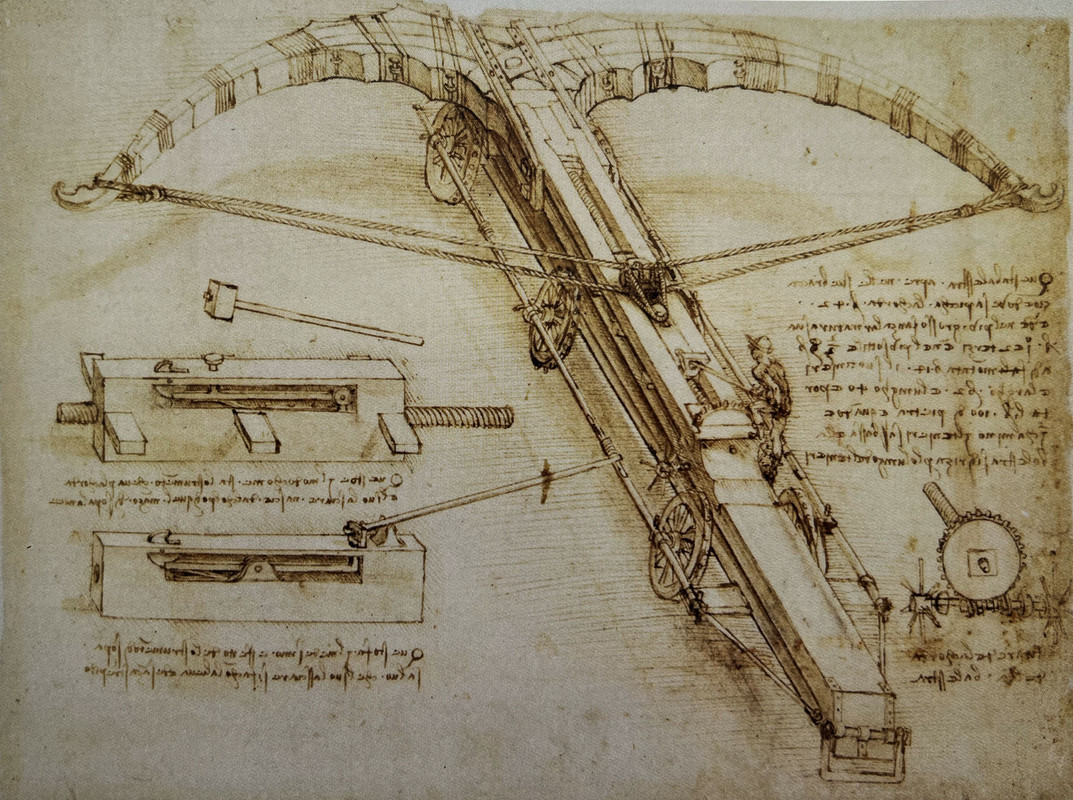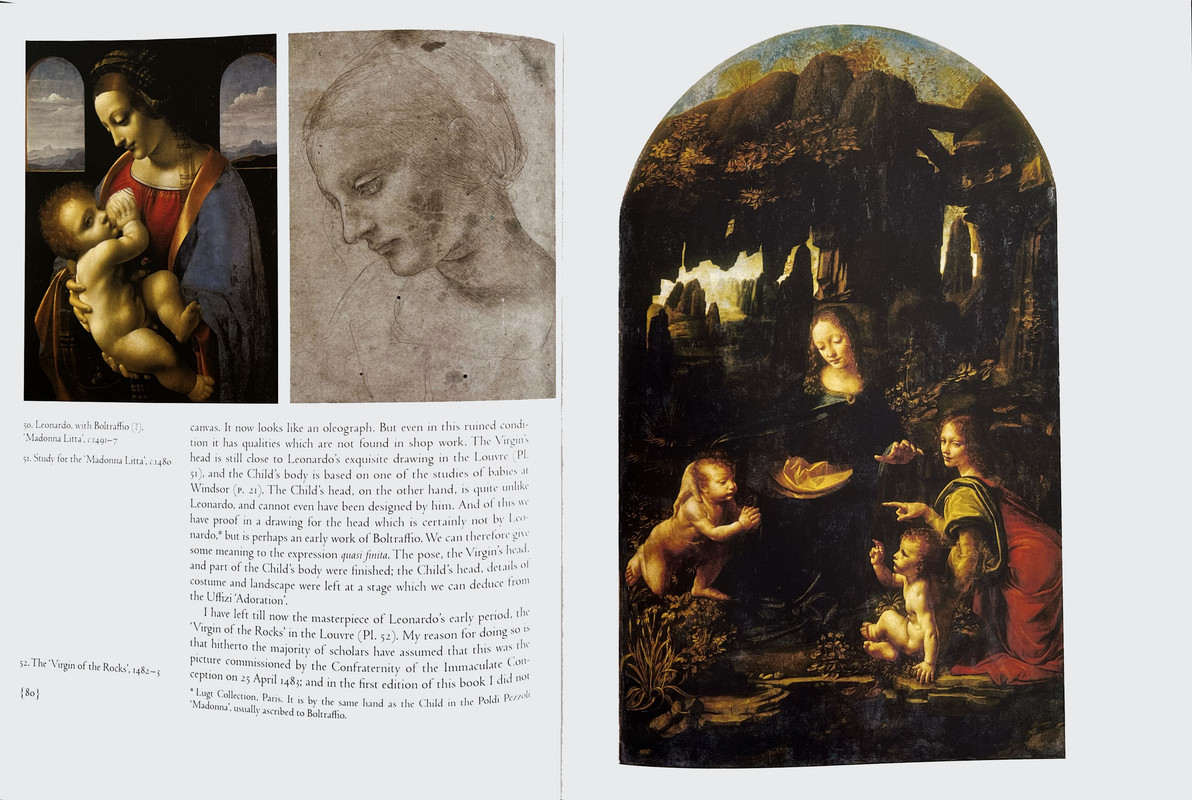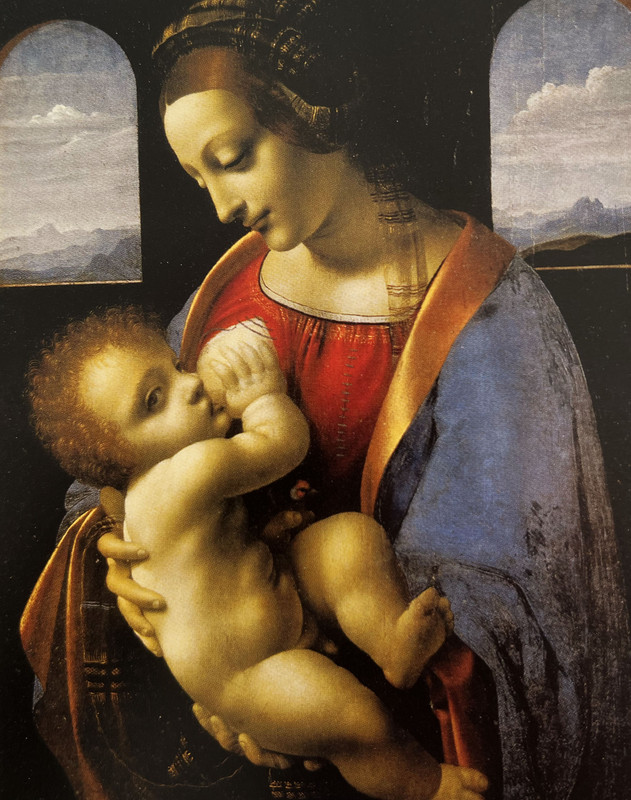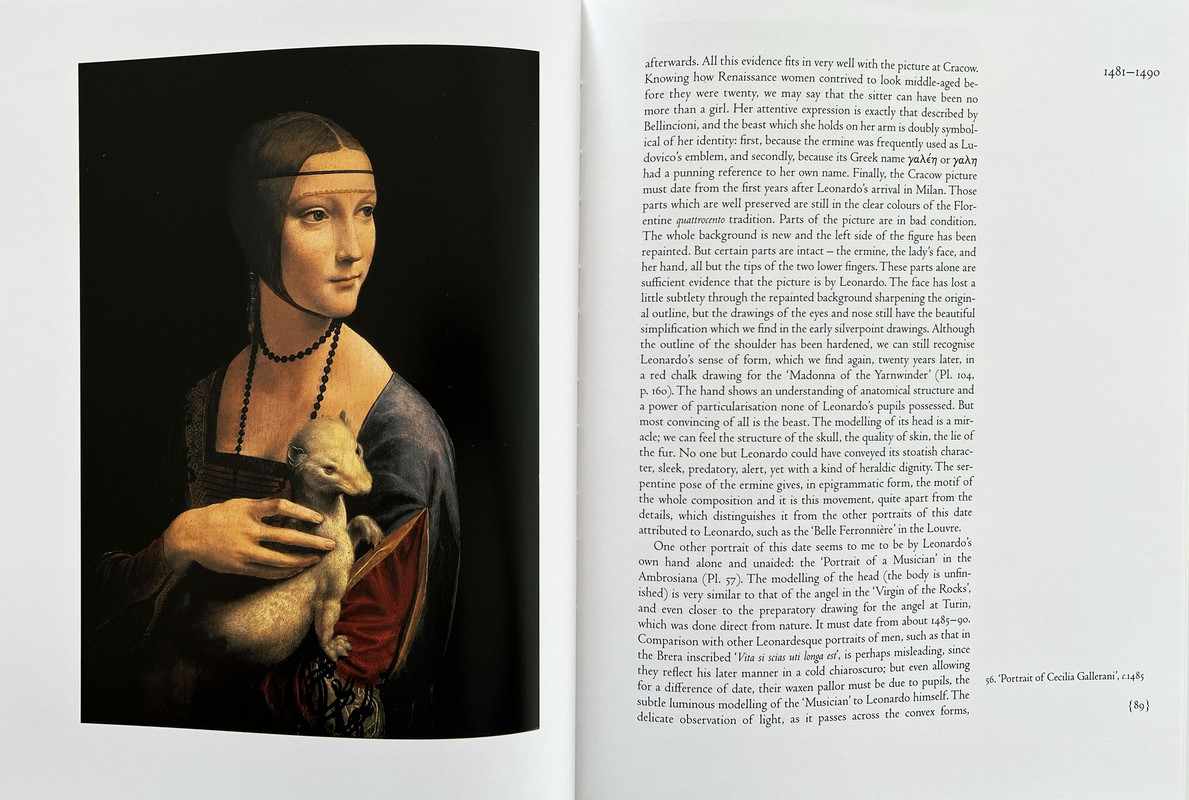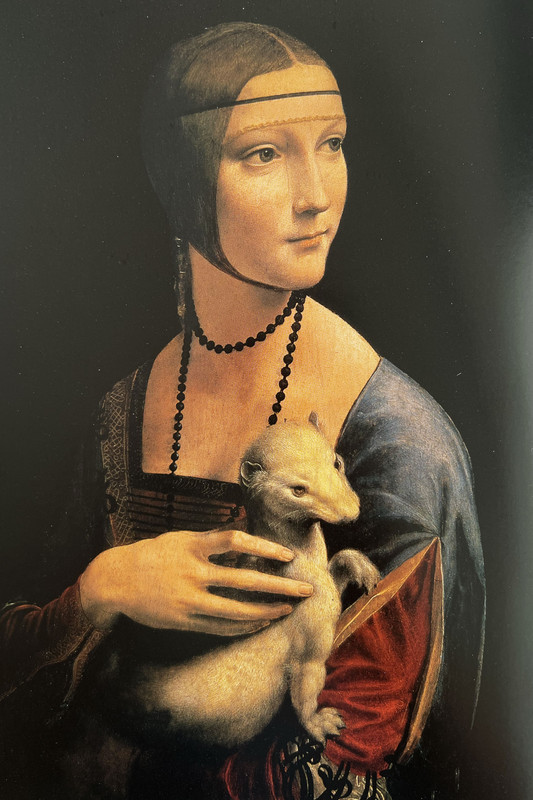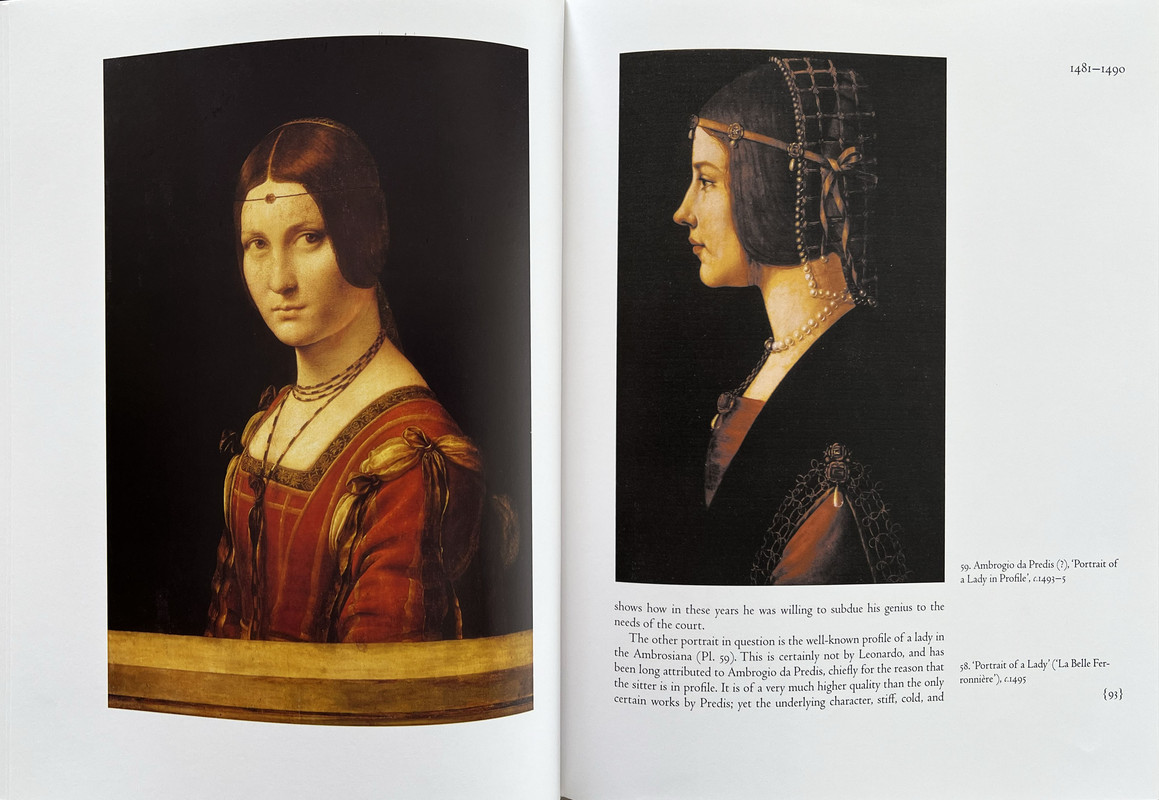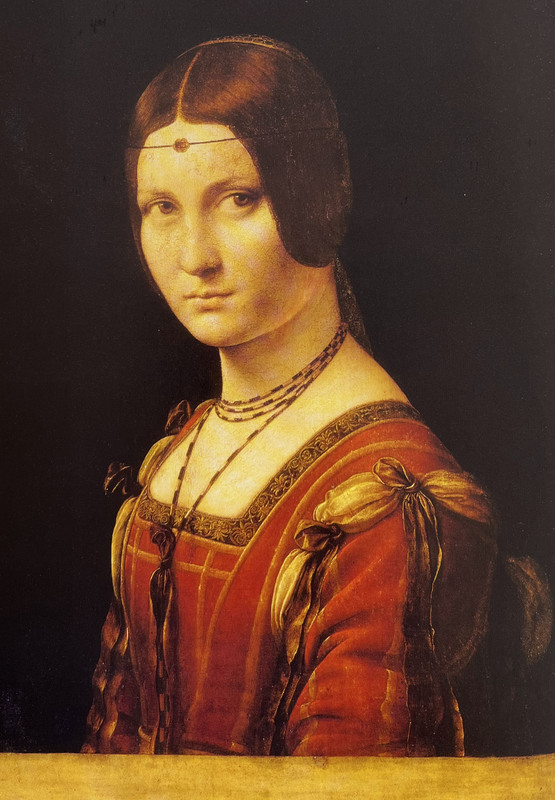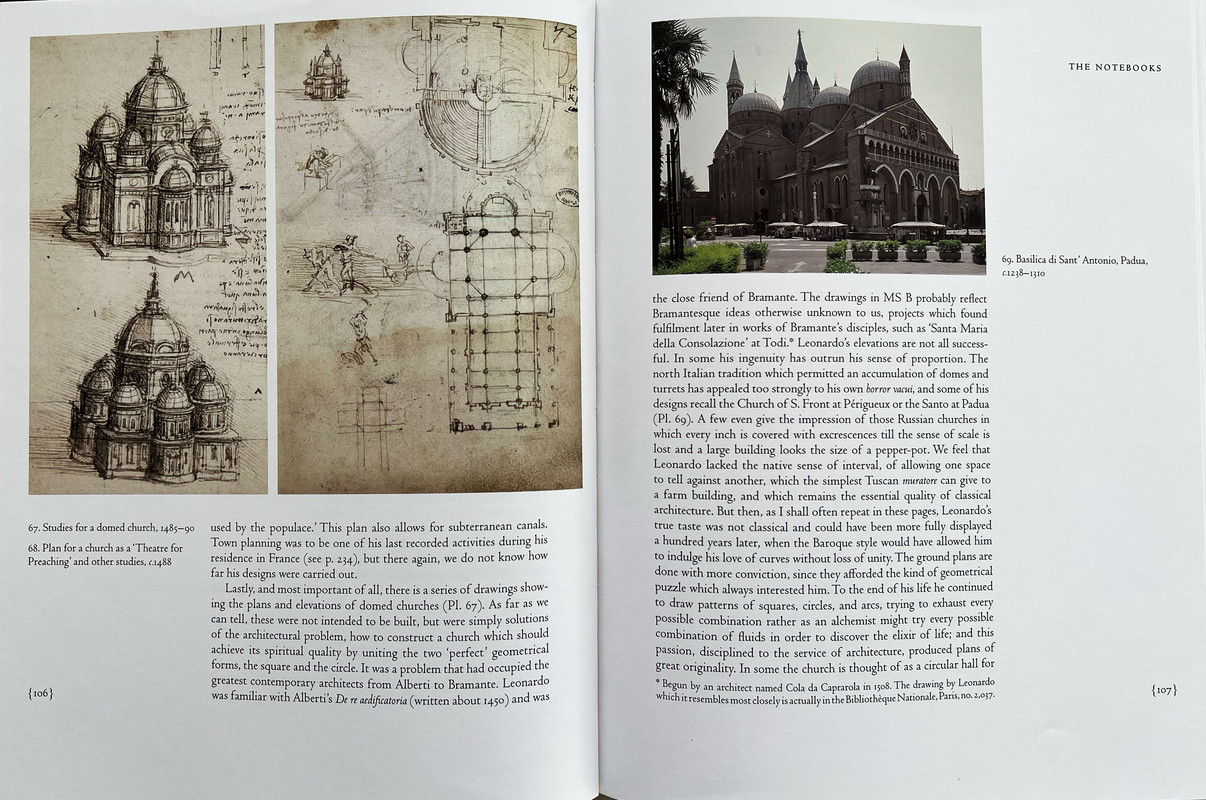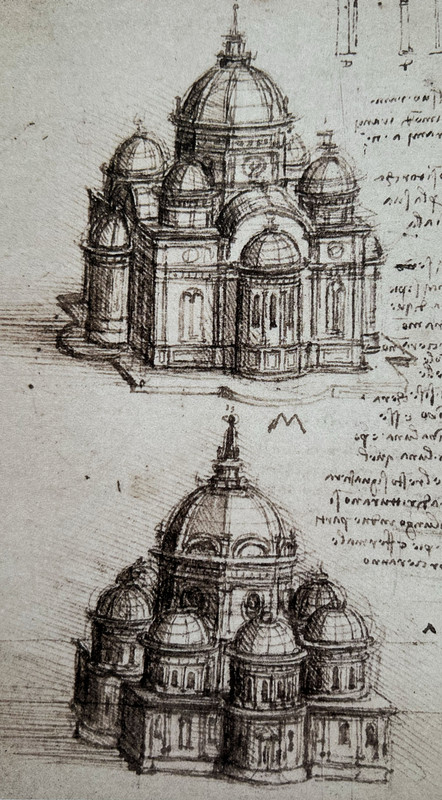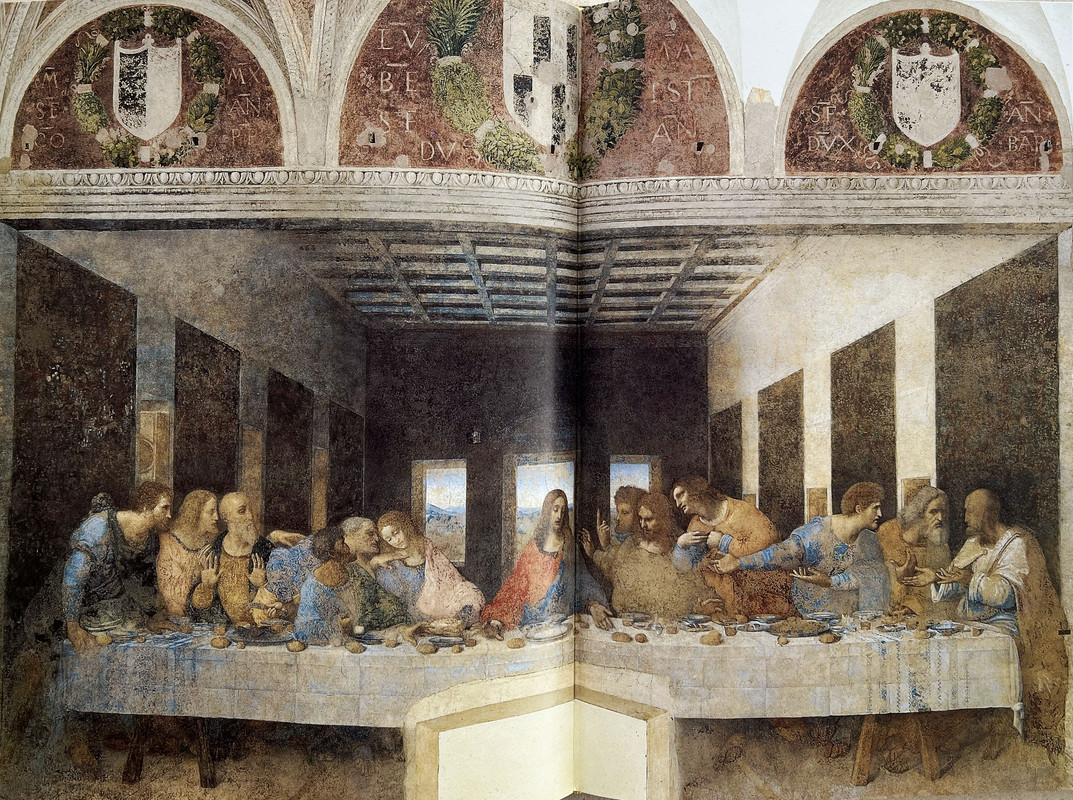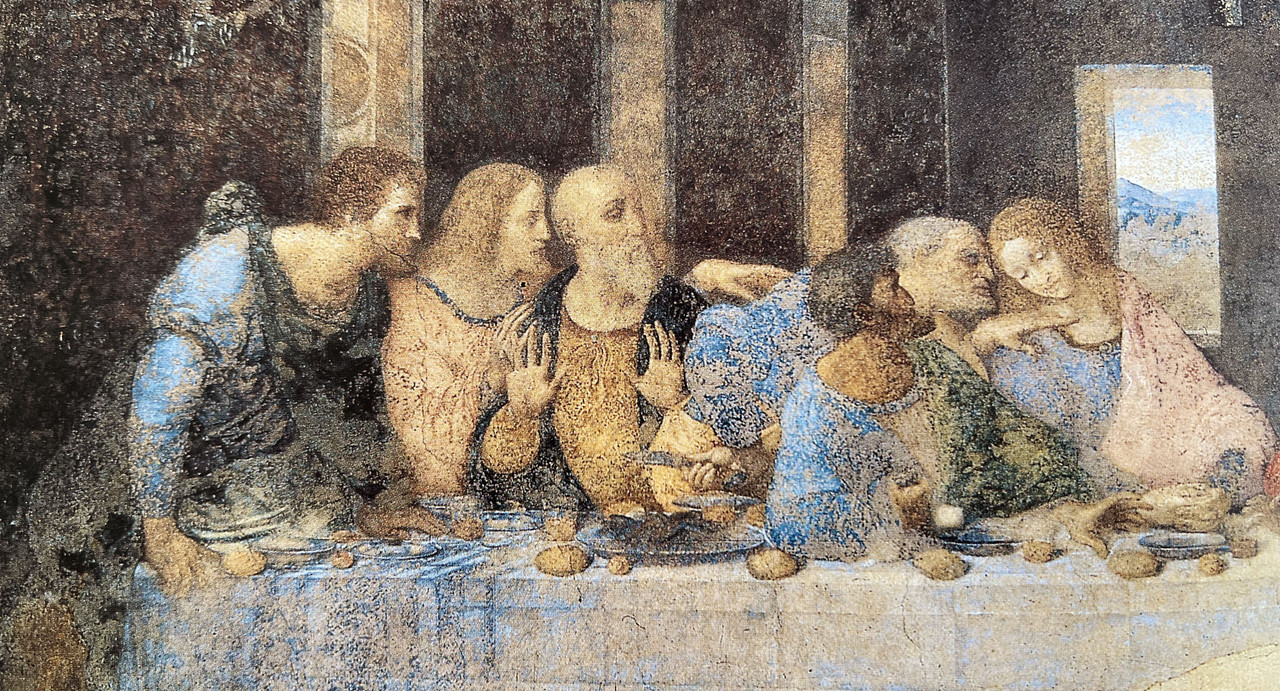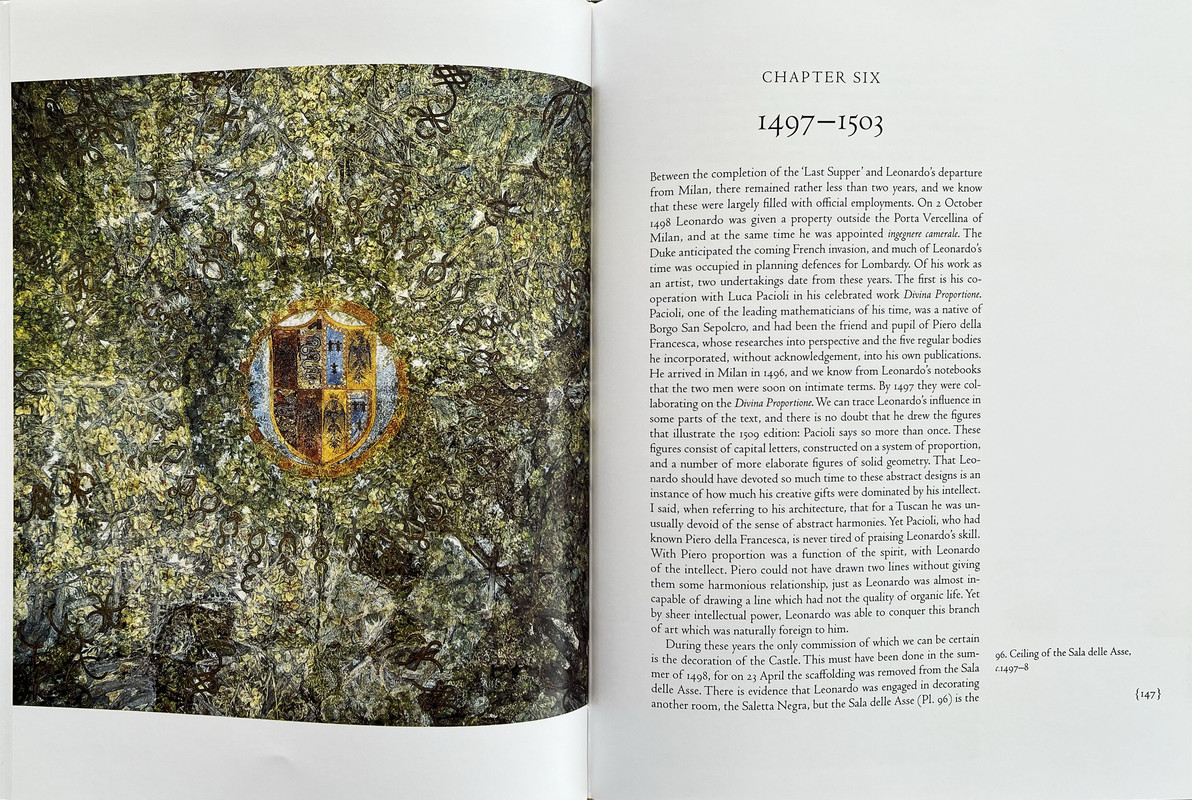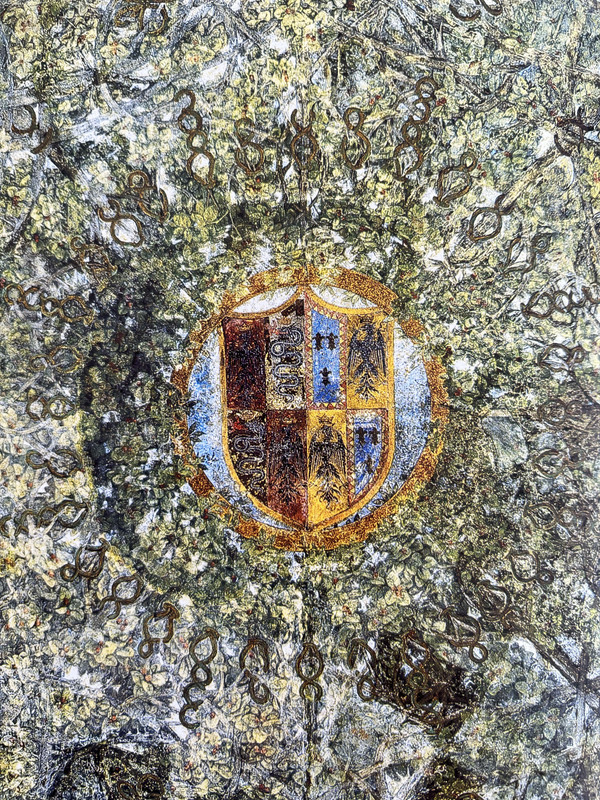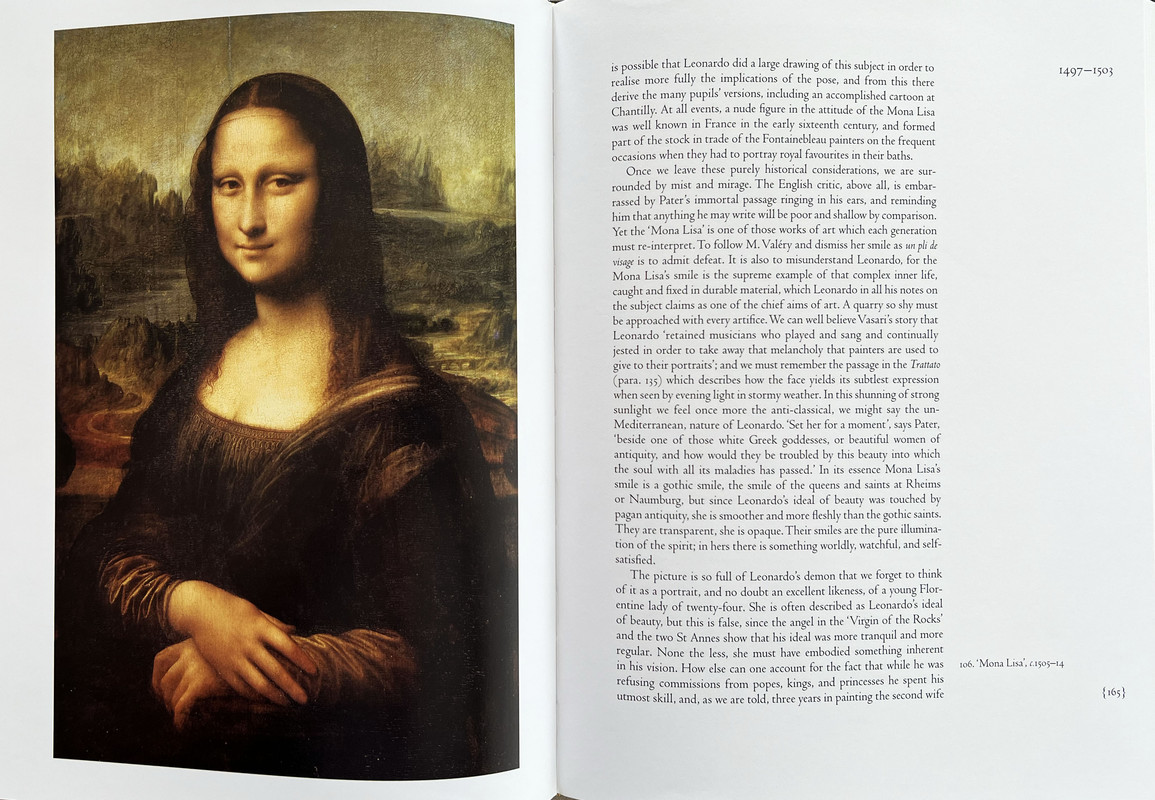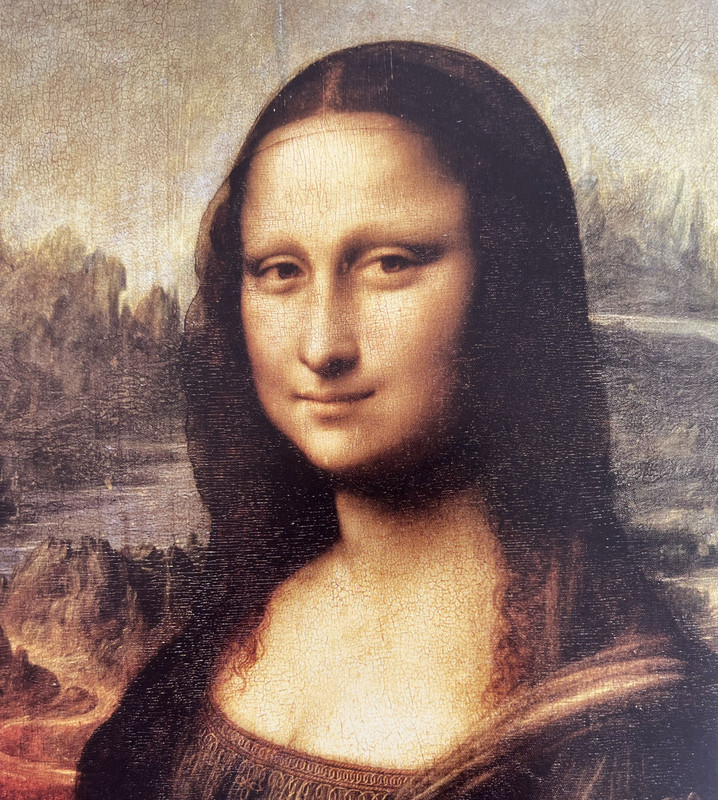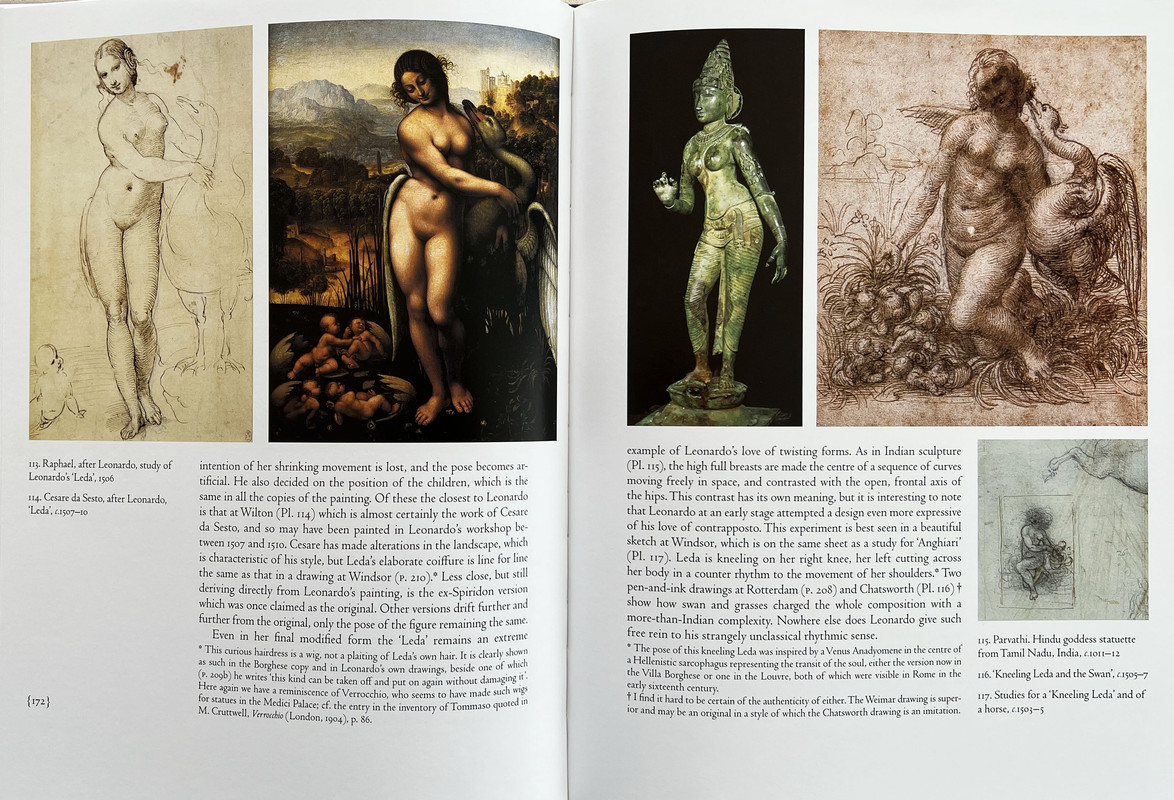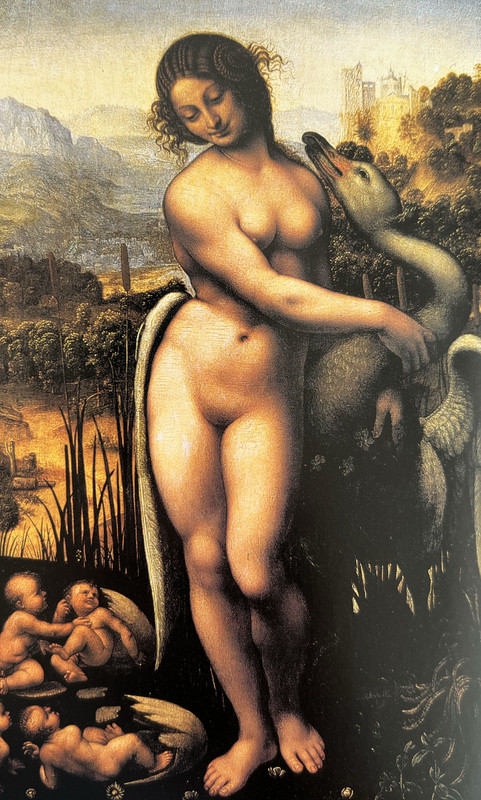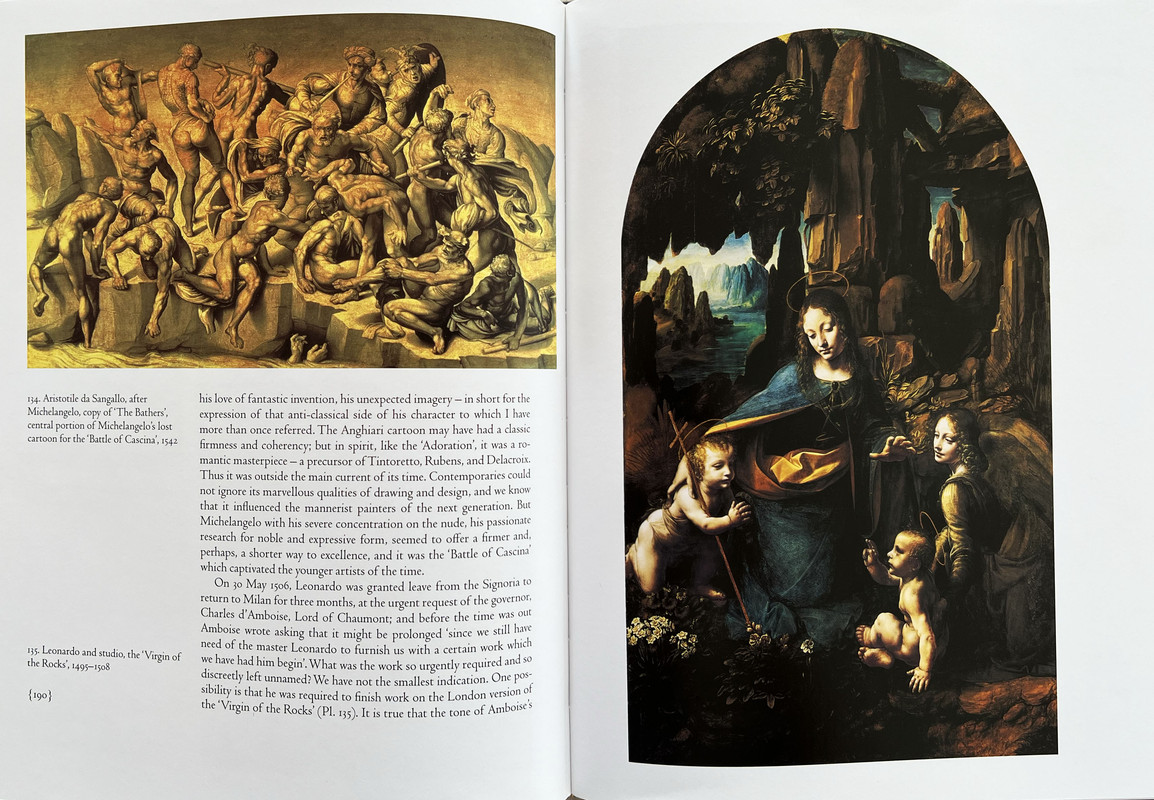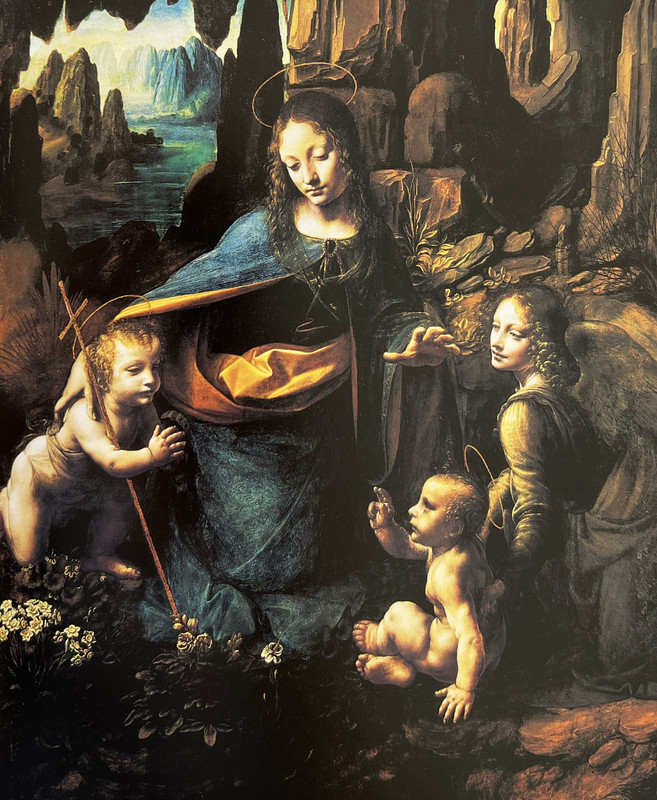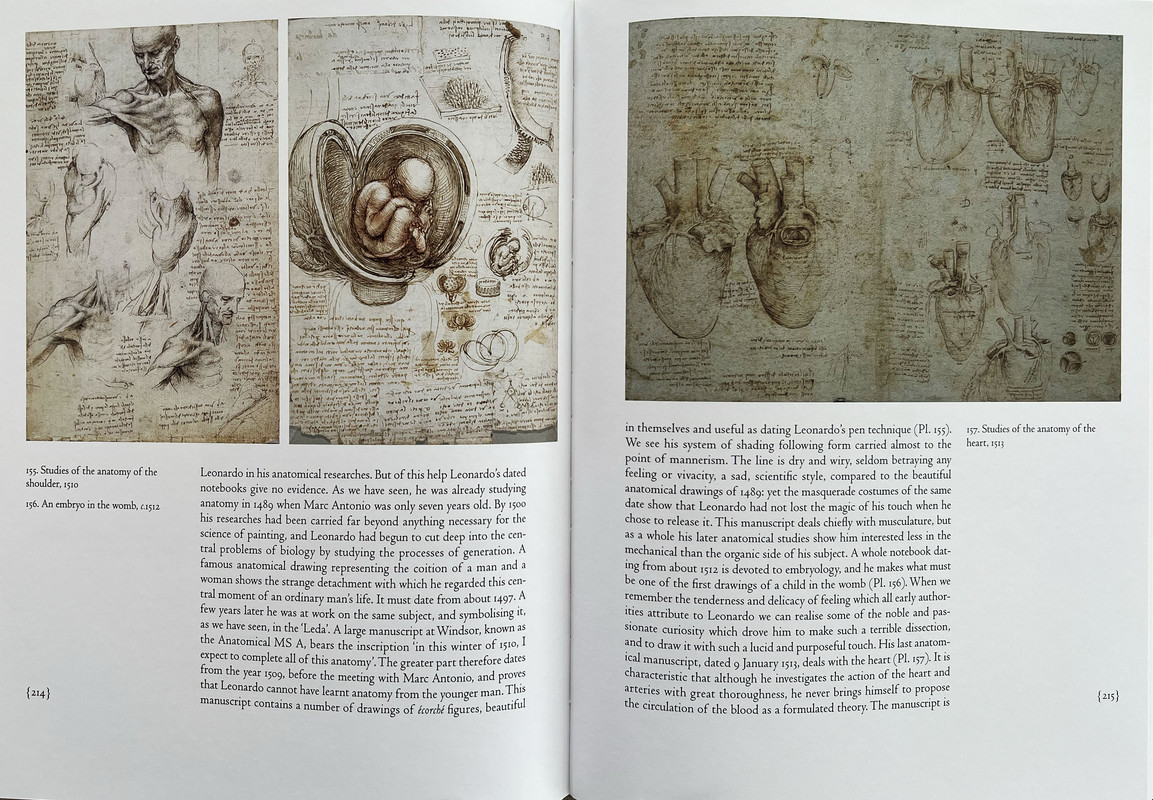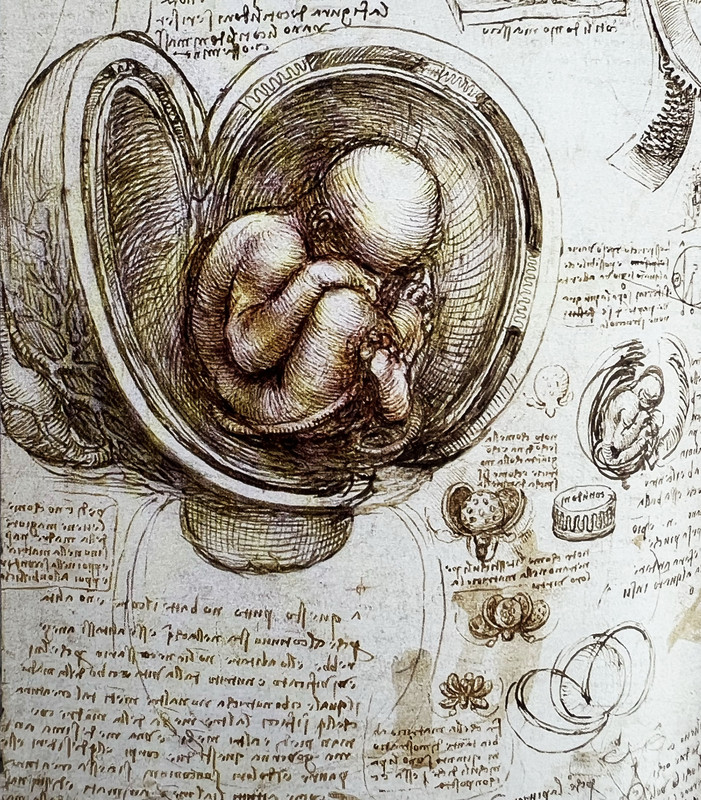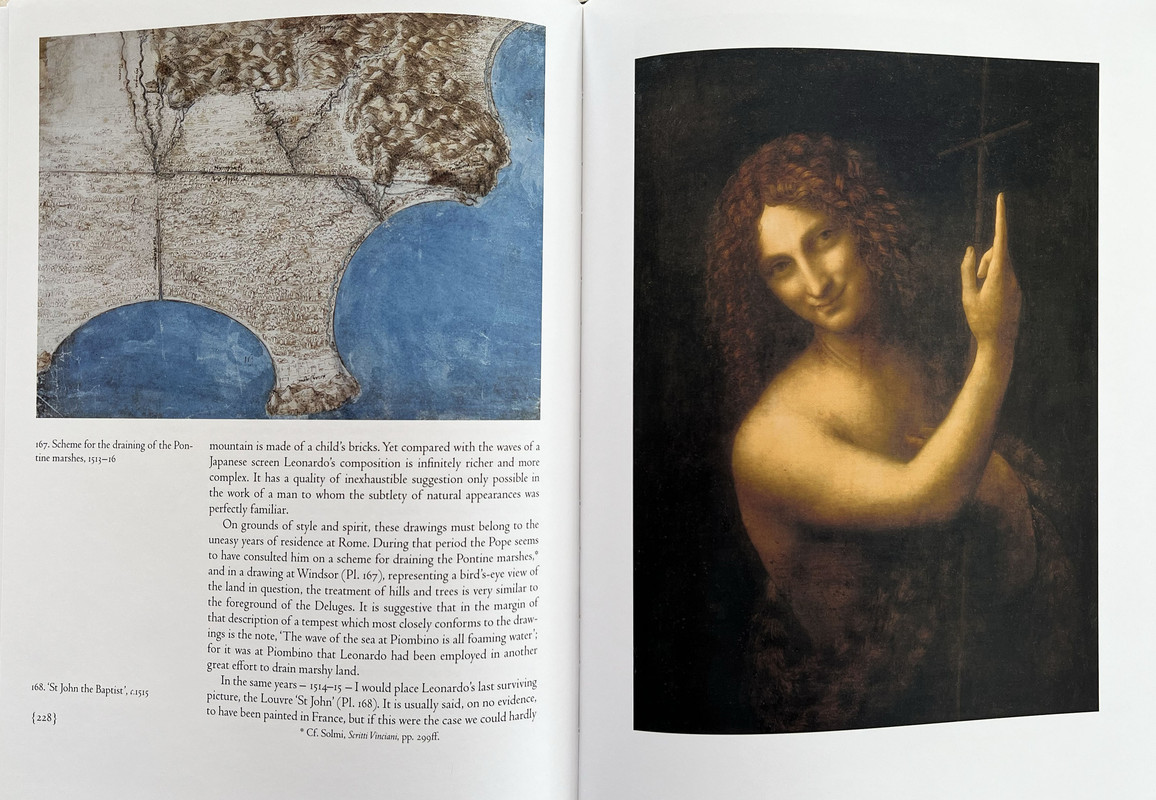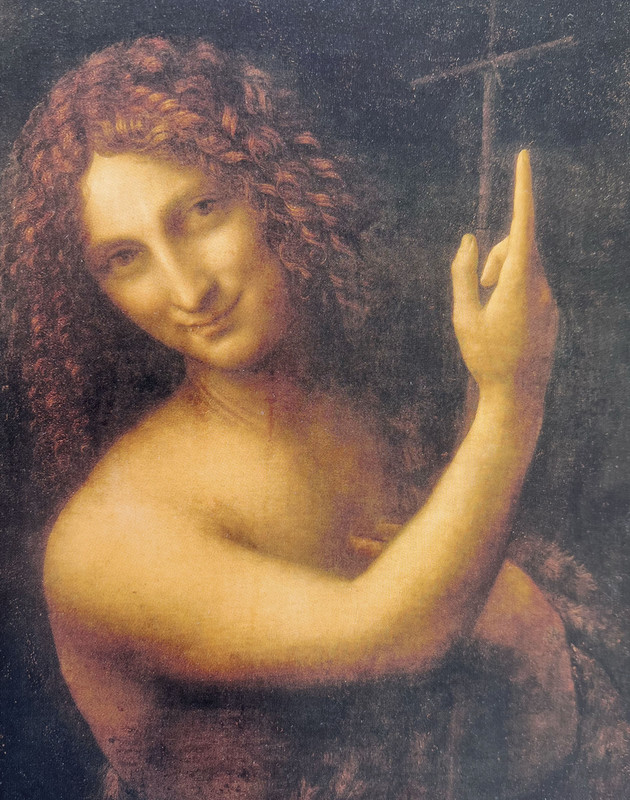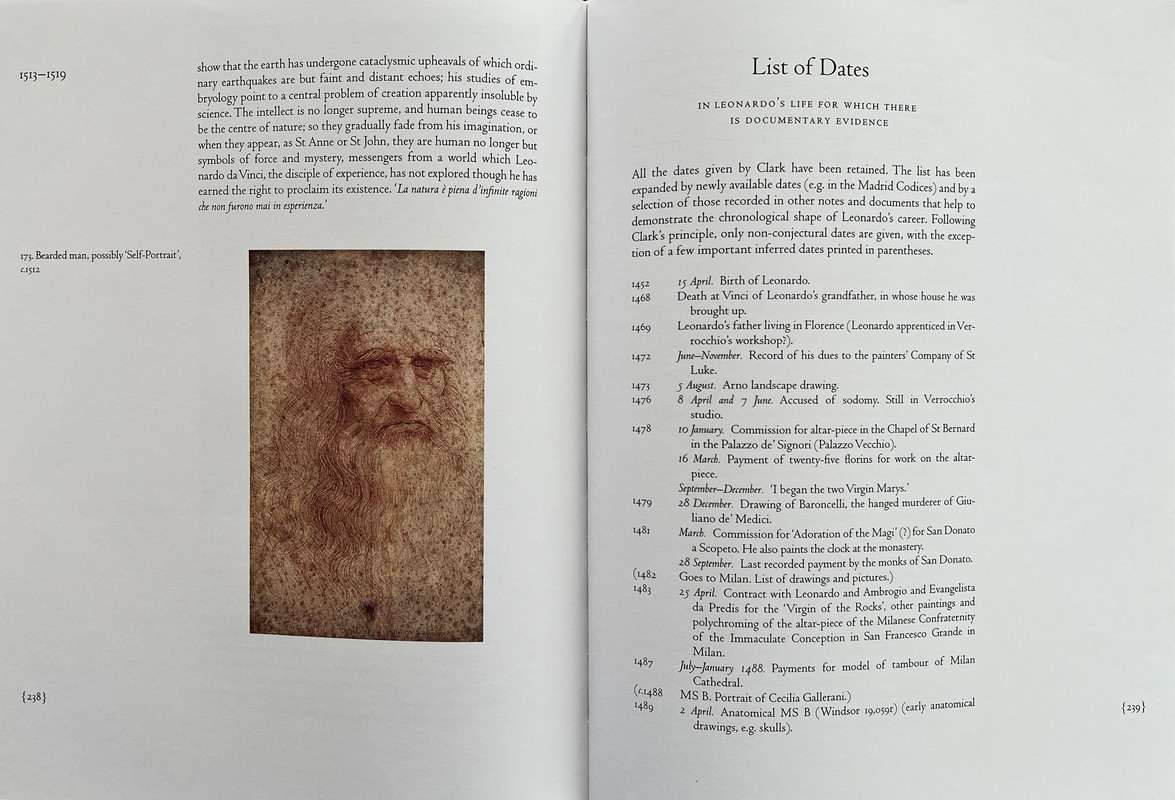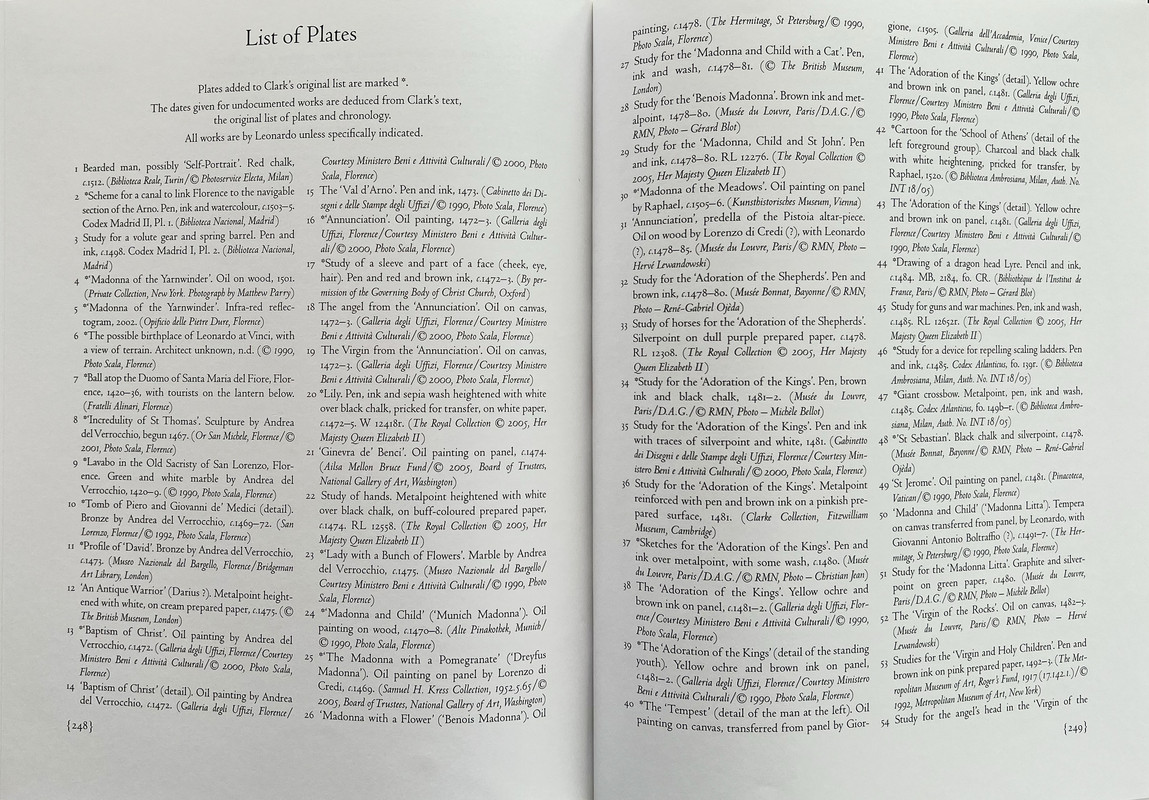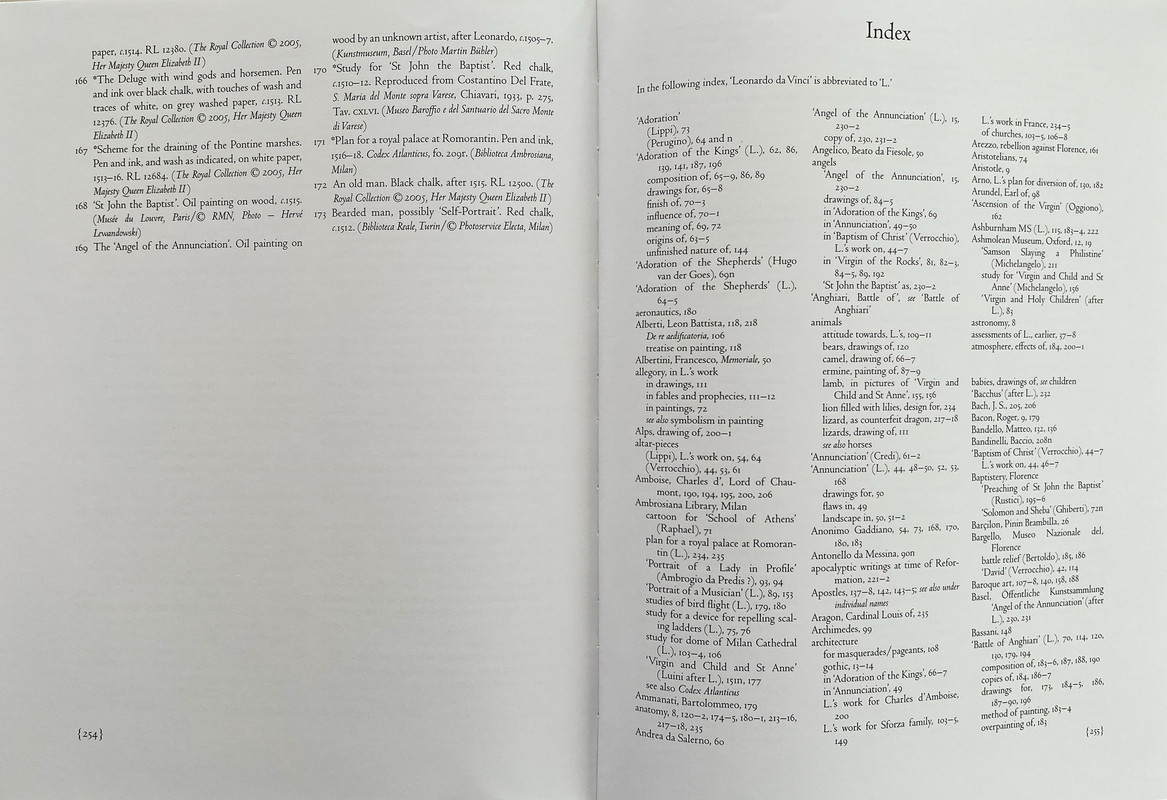 A similar styled volume about Michelangelo by Howard Hibbard was the presentation volume for 2007.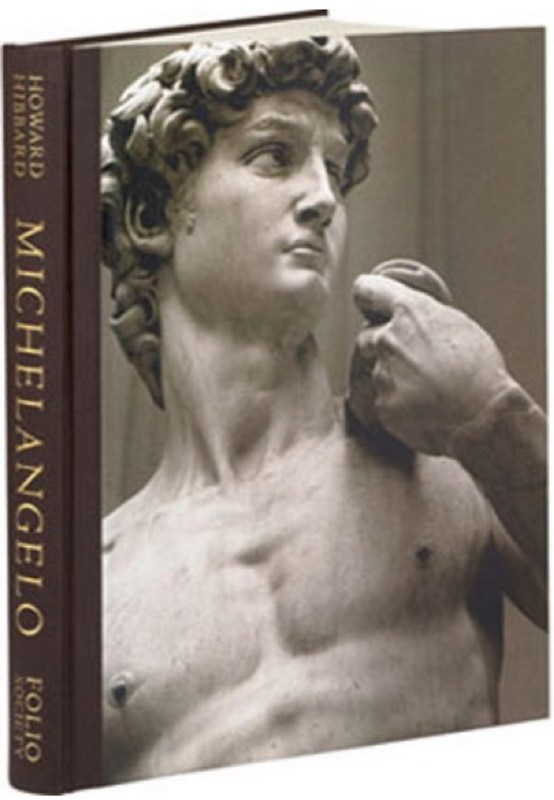 An index of the other illustrated reviews in the "Folio Archives" series can be viewed
here.
If anyone wishes to follow up this recommendation, I recommend that you have a look at ABE Books and see the long list of copies available at varying prices. A quick glance shows there are some 50 copies on sale on ABE Books, with some in 'As New' or in 'Fine' condition at what appear to me to be very reasonable prices. I confirm that I do not have a copy on sale with ABE Books.

Note: I do not know what this book in its slip case weighs but on the assumption that it is over 1 kg, the bookseller is entitled under ABE Books rules to revert to the purchaser with a request for extra postage (reasonably enough in principle as delivery rates usually increase as soon as you go over 1 kg). You can simply reject this request and then no sale occurs. Some booksellers only increase postage charges from customers based in another country and others will seek to charge extra postage for books weighing over 1 kg irrespective of where you live.

To give an example, one bookseller who I do not know has the following entry for this book at a price of £10.00:

"Hardcover. Condition: As New. 1st Edition. 264pp, over one hundred fine coloured illustrations, 4to, hardcover, brown cloth and pictorial boards, gilt lettered, matching brown and gilt lettered slip case, very good condition, as new, The Folio Society, London, 2005. * a fine production showing the development and extent of Da Vinci's life and work. THIS IS A VERY LARGE AND HEAVY BOOK SO ADDITIONAL POSTAGE WOULD NEED TO BE CHARGED FOR SHIPPING OVERSEAS."

Good hunting!
My copy (with slipcase) weighs 1.8 kg.
>3 pythagoras:
Thank you for that information.
I would therefore expect most UK booksellers would wish to ask for extra postage especially when a long distance and expensive delivery is involved.
Second hand Folio Society books (excluding the Limited Editions and certain much sought after volumes, such as 'The Dark is Rising) are often very good value, but are also rather heavy and therefore booksellers may not have that much margin to give away in subsidy of expensive overseas delivery costs to help make the sale.
The Da Vinci volume is a good example where there are so many copies for sale that keen competition between dealers makes for some very low prices.