Folio Archives 322: The Monk by Matthew Lewis 1984
Liity LibraryThingin jäseneksi, niin voit kirjoittaa viestin.
The Monk by Matthew Lewis 1984
A rollicking story that includes romance, adventure, lust, apostacy, murder, abduction, corruption and devil worship.
What more could you want from a novel? Except this work was first published in 1796 and several blasphemous and risqué sections had to be expunged before it was considered suitable for publication. This edition includes all the censored sections.
The Folio Society edition has xxi + 312 pages and is introduced by Devendra P. Varma. There are ten full-page bound-in wood-engravings by George Tute and it has pale grey endleaves printed in black with a wood-engraving by Tute. The book is quarter bound in black cloth with red, white and black Cockerell marbled paper boards and the page tops are stained red. The black slipcase measures 23.6x14.4cm.
. . . .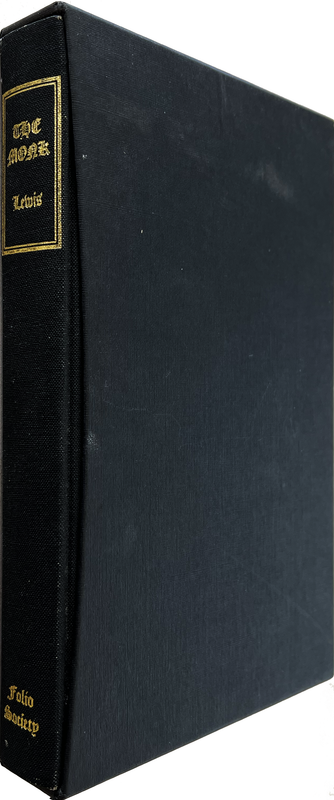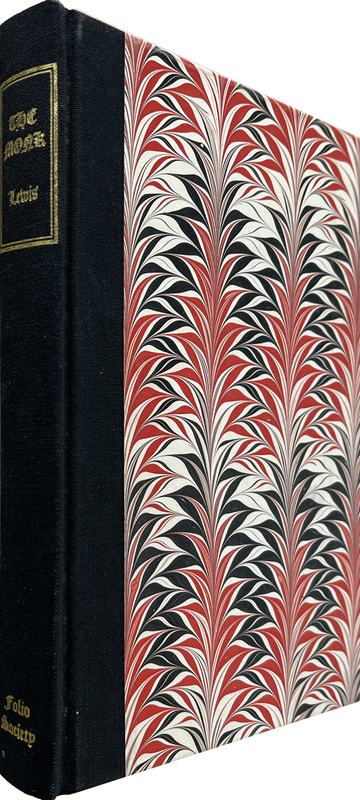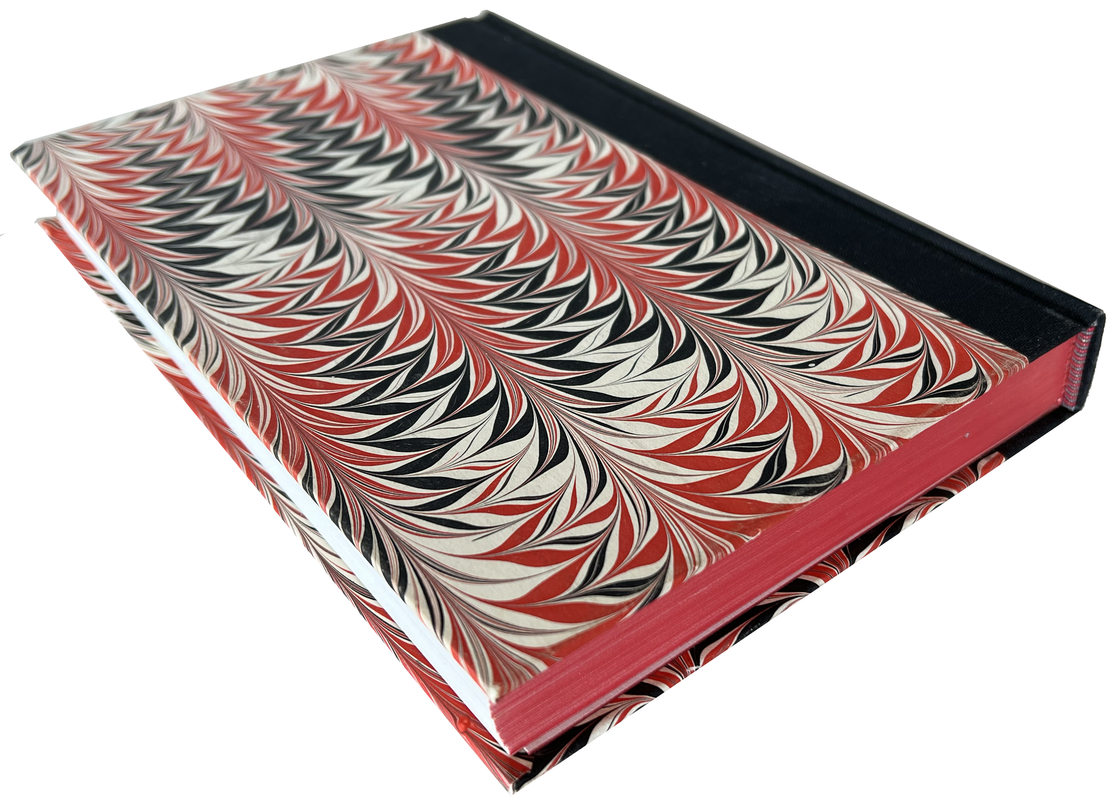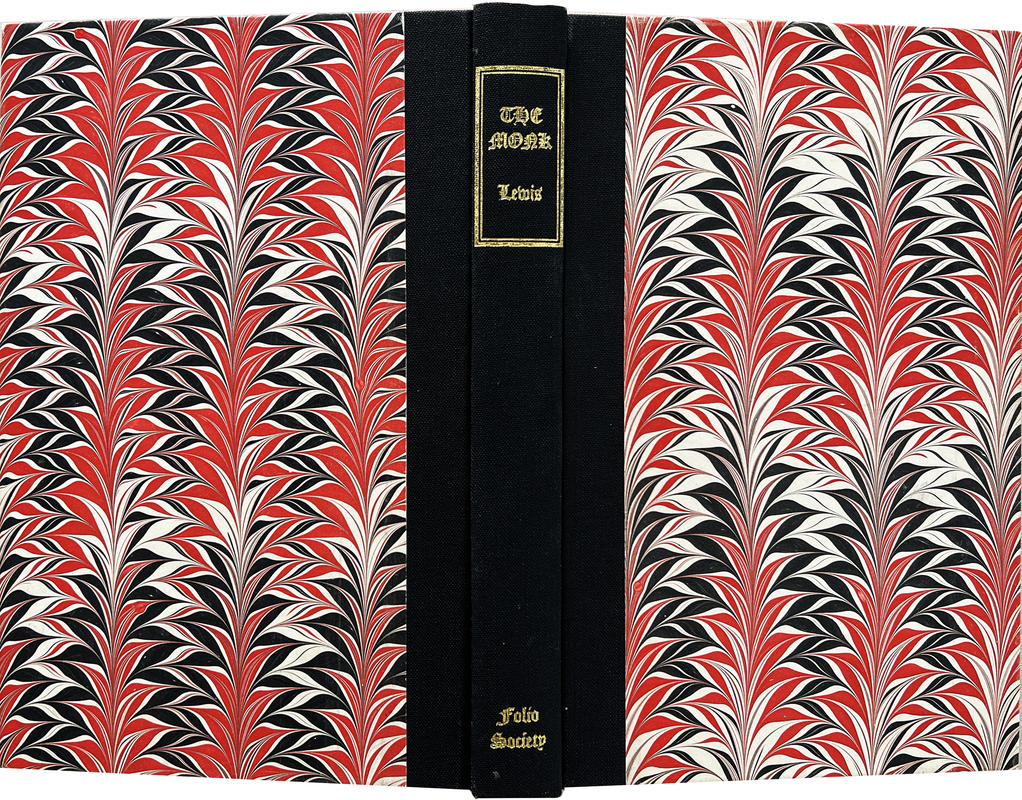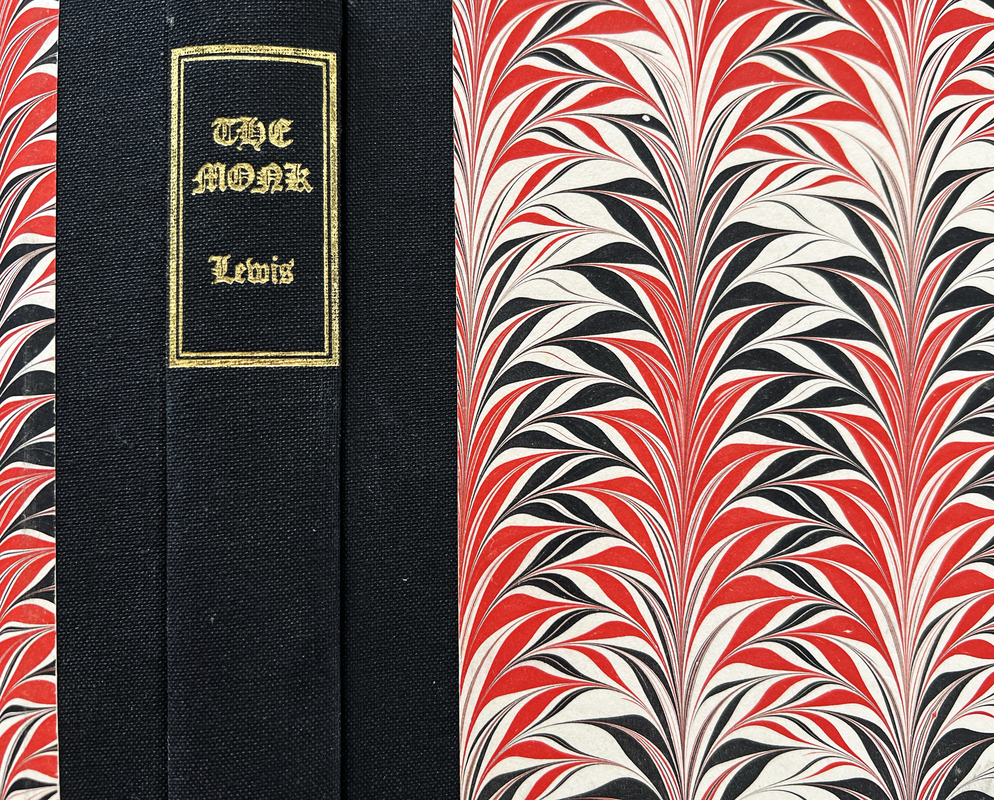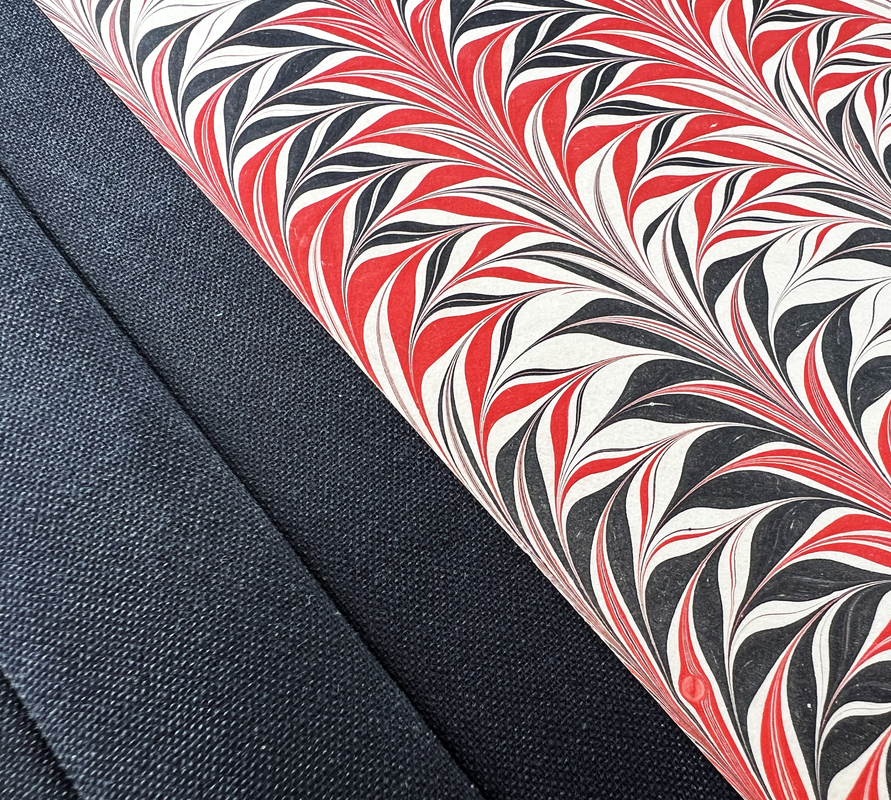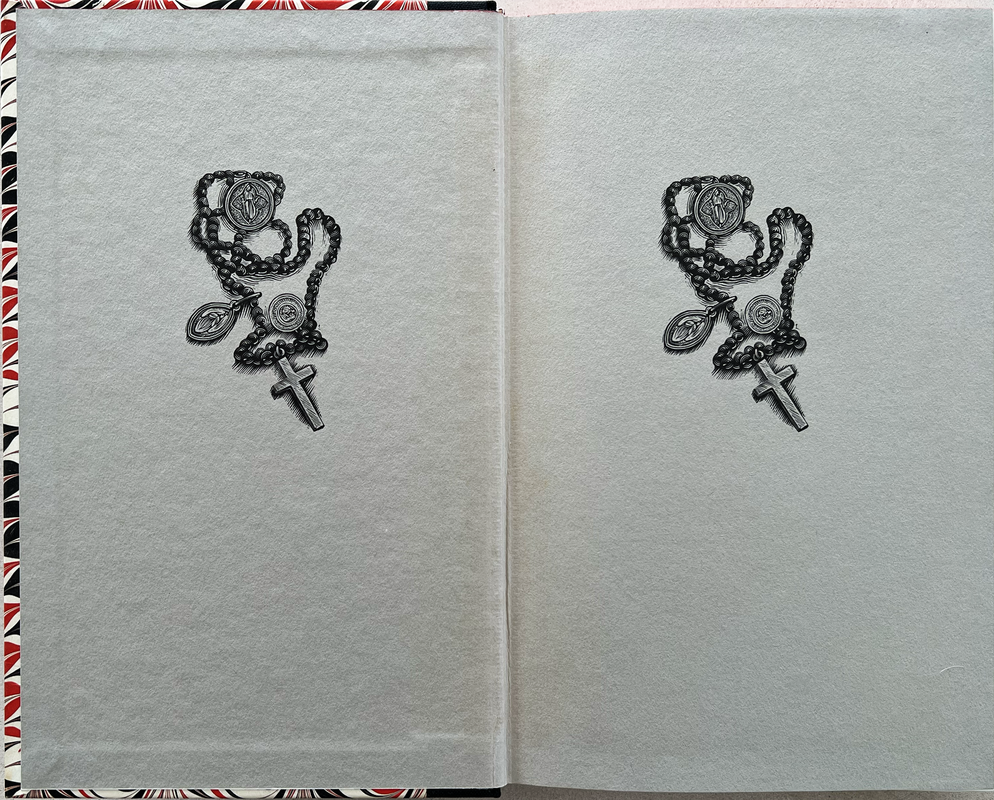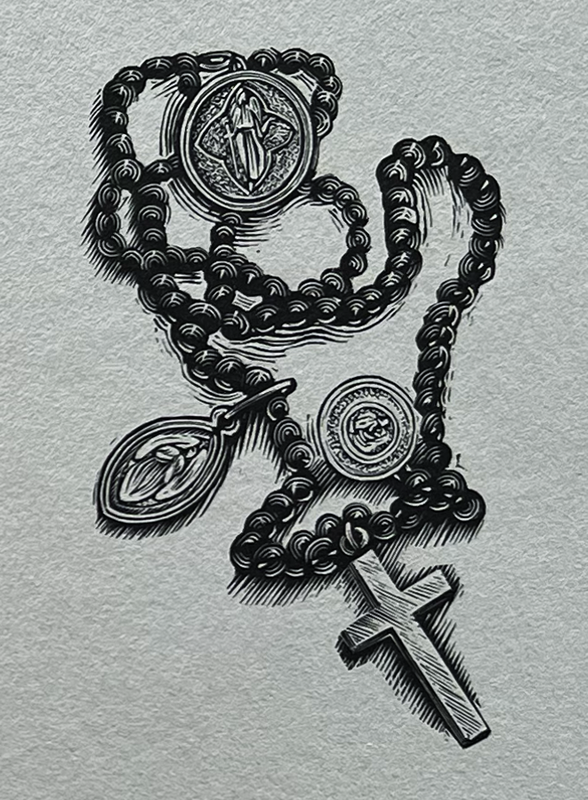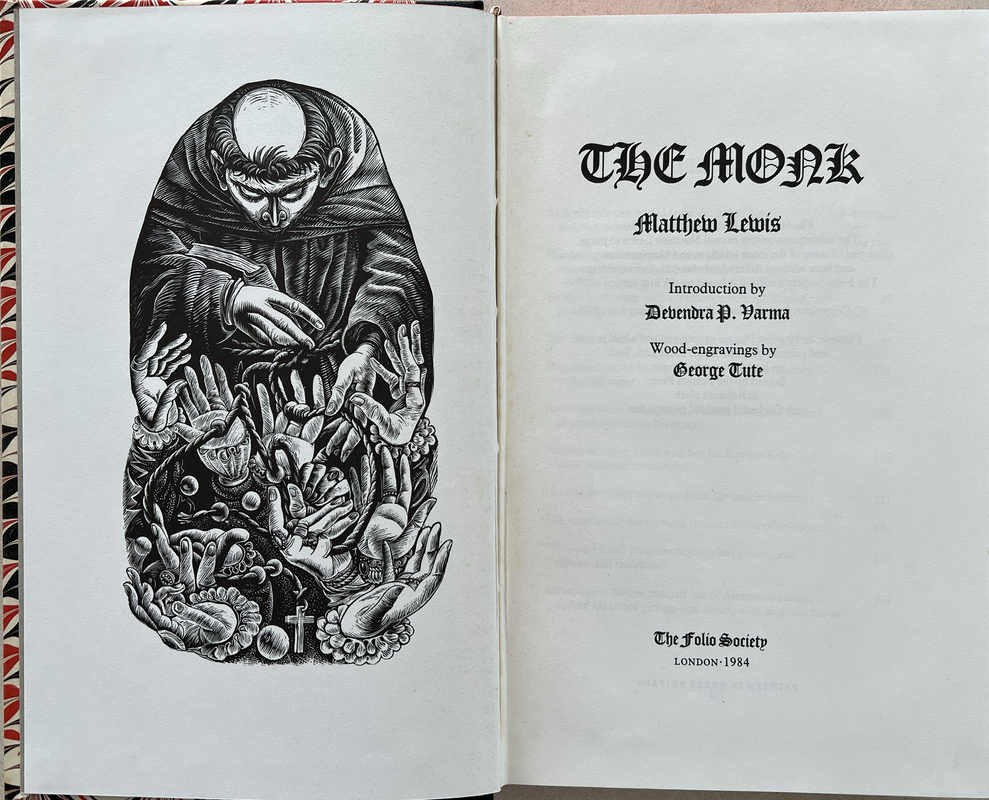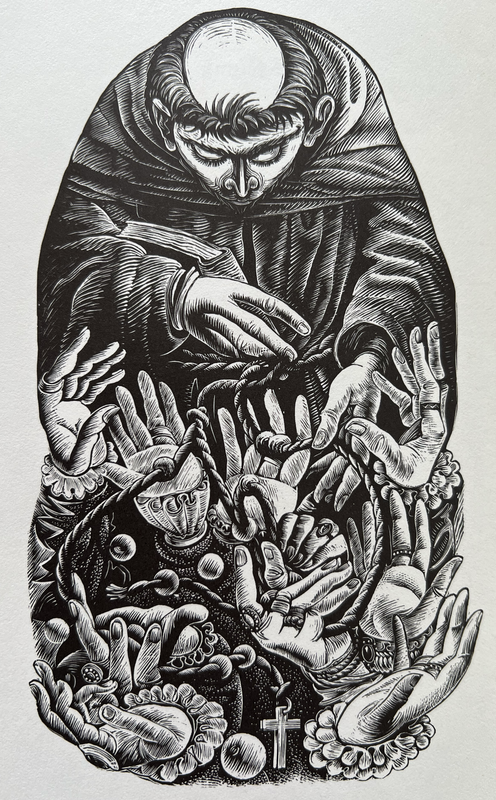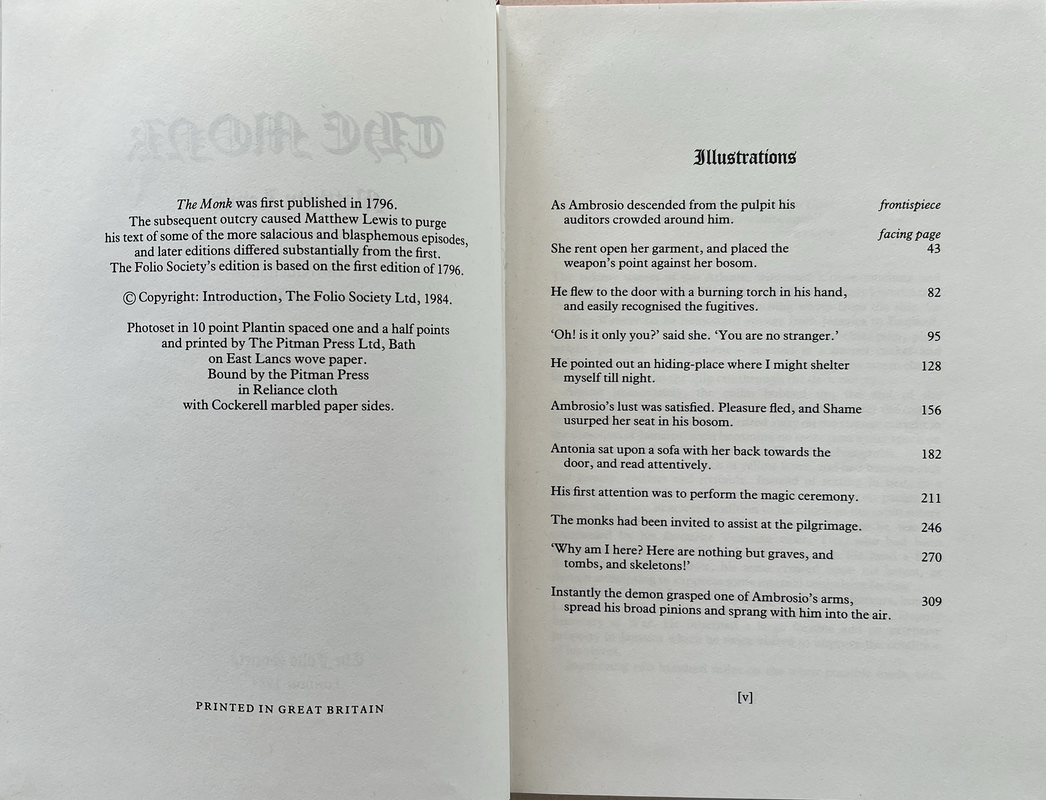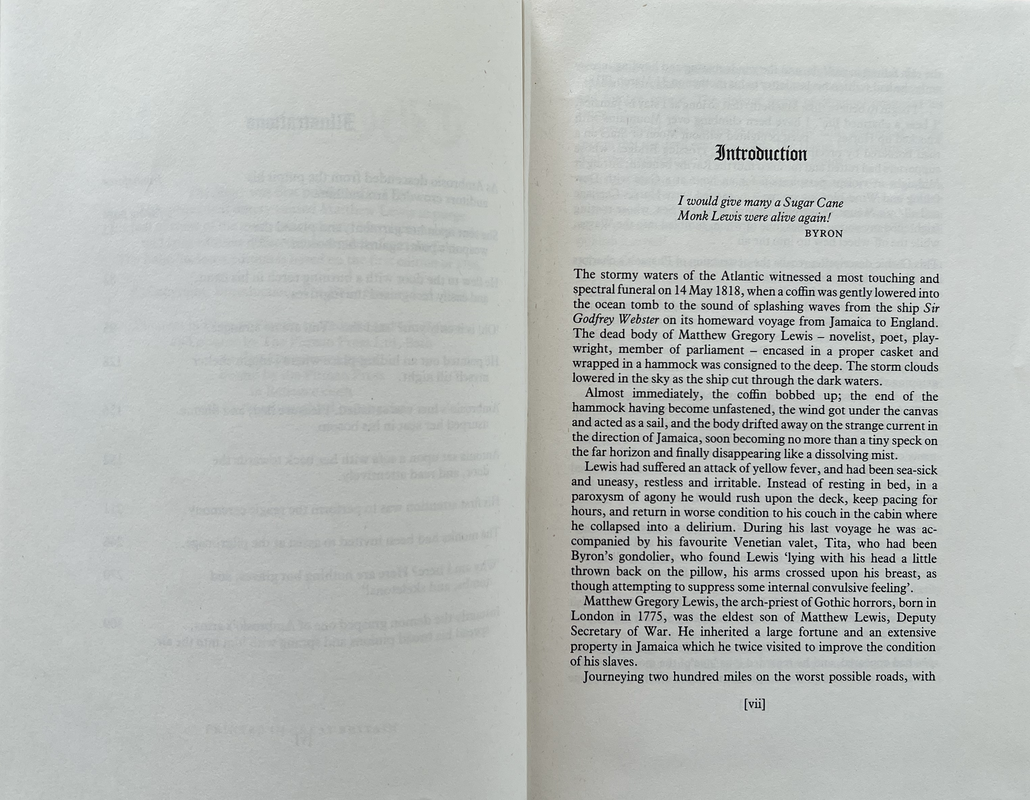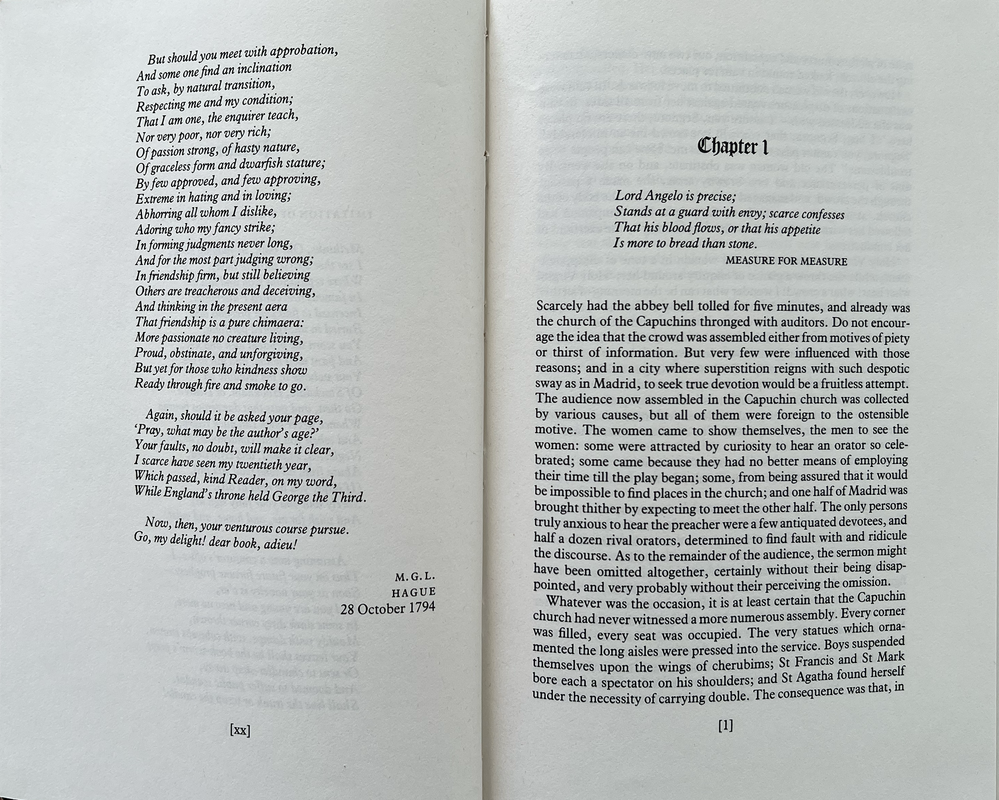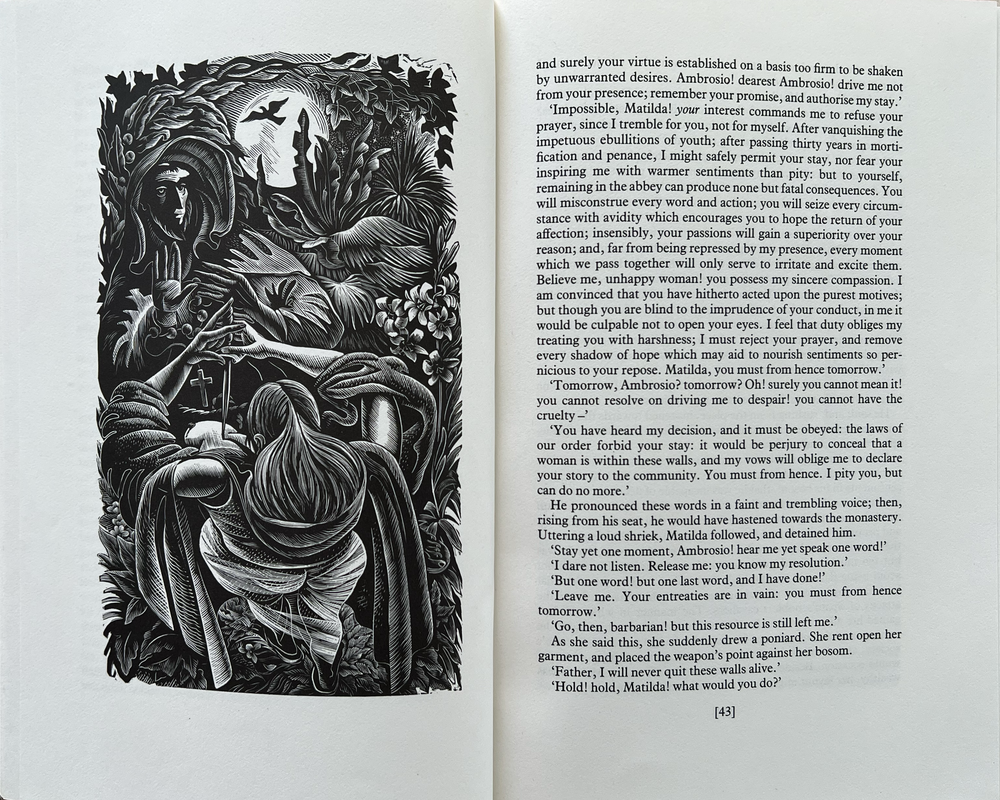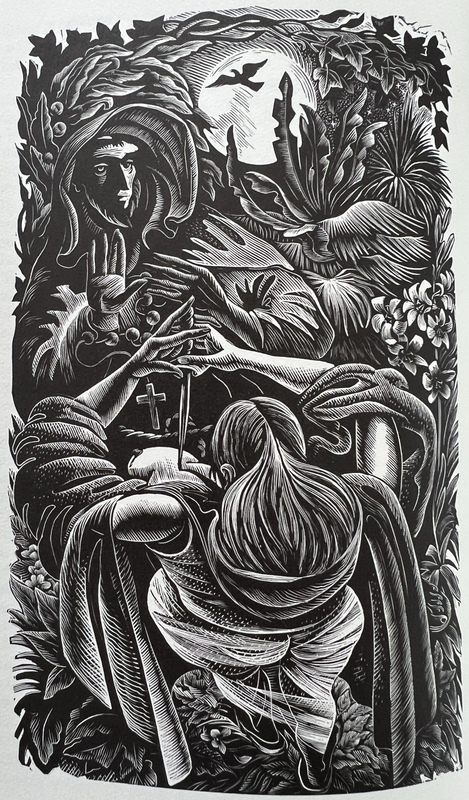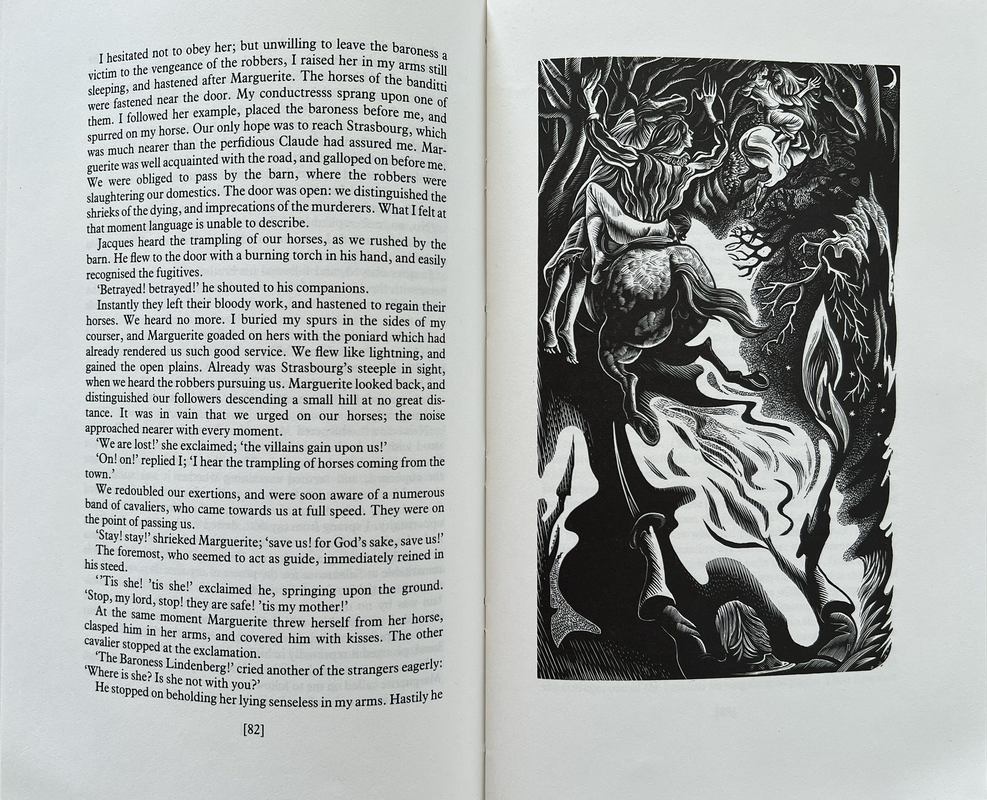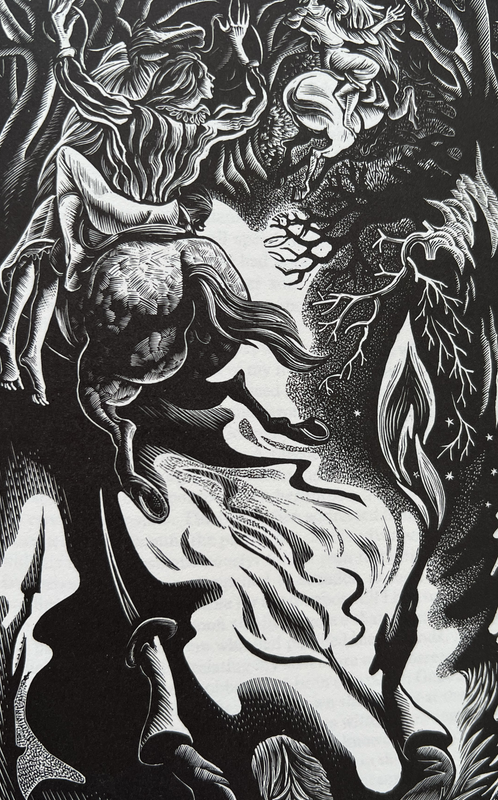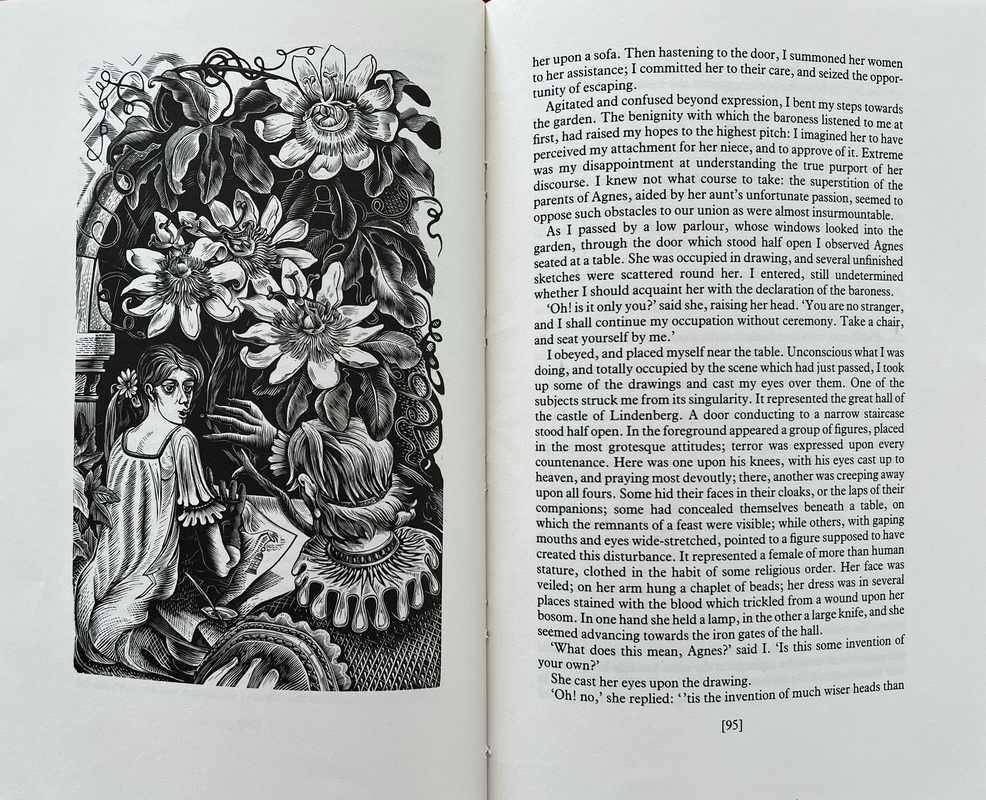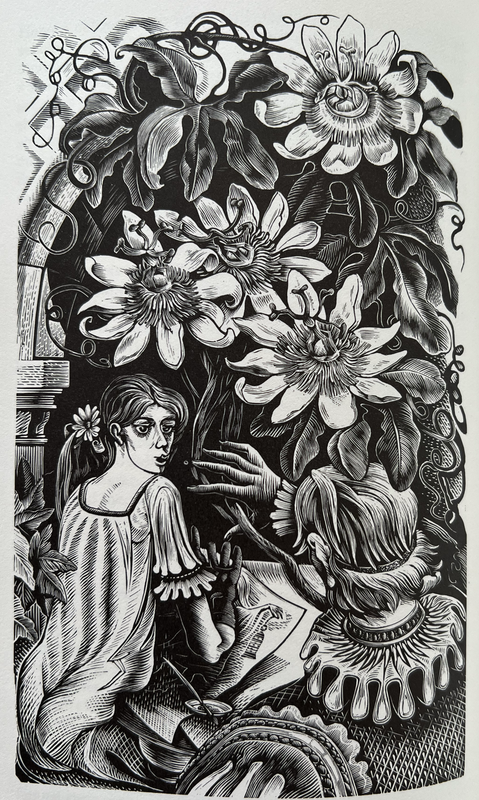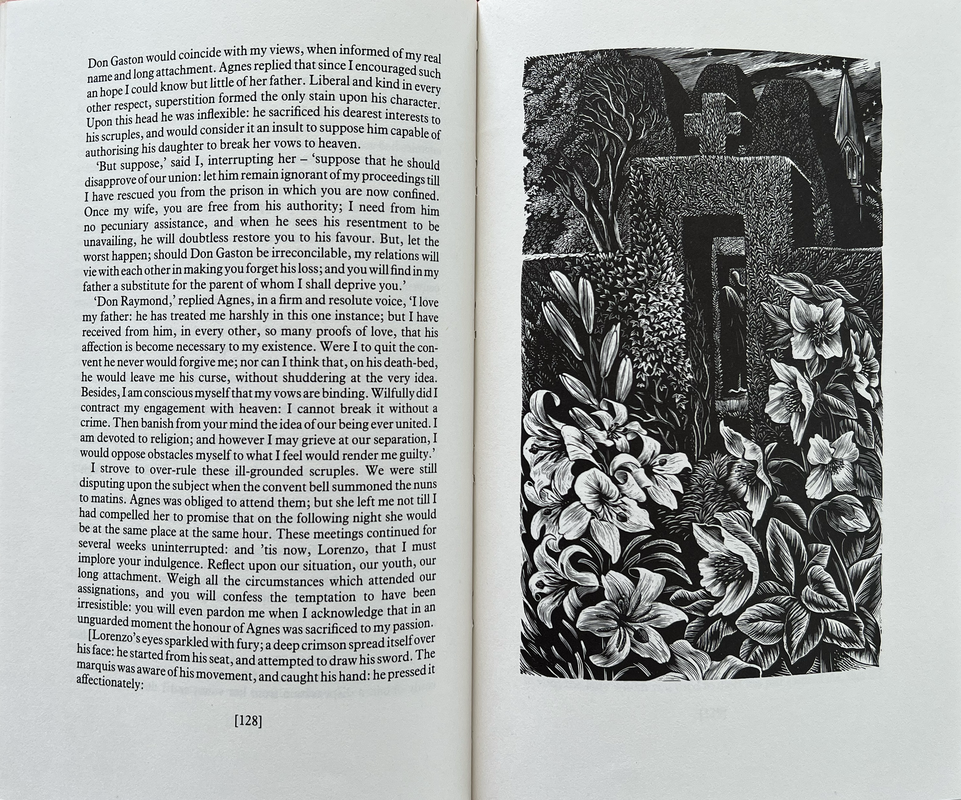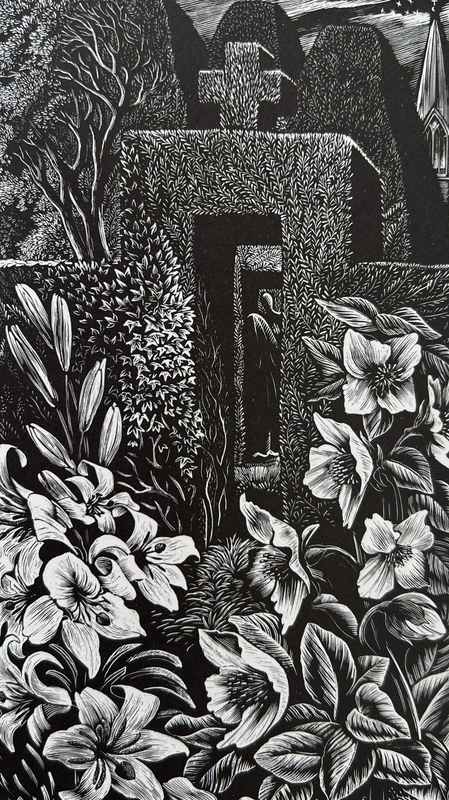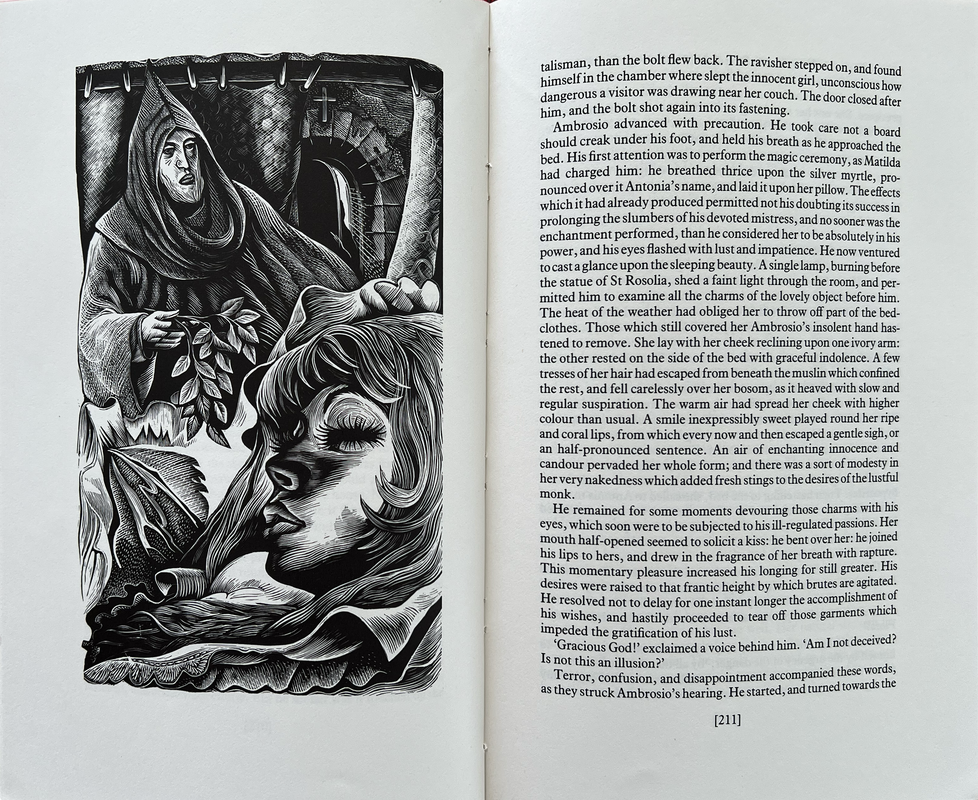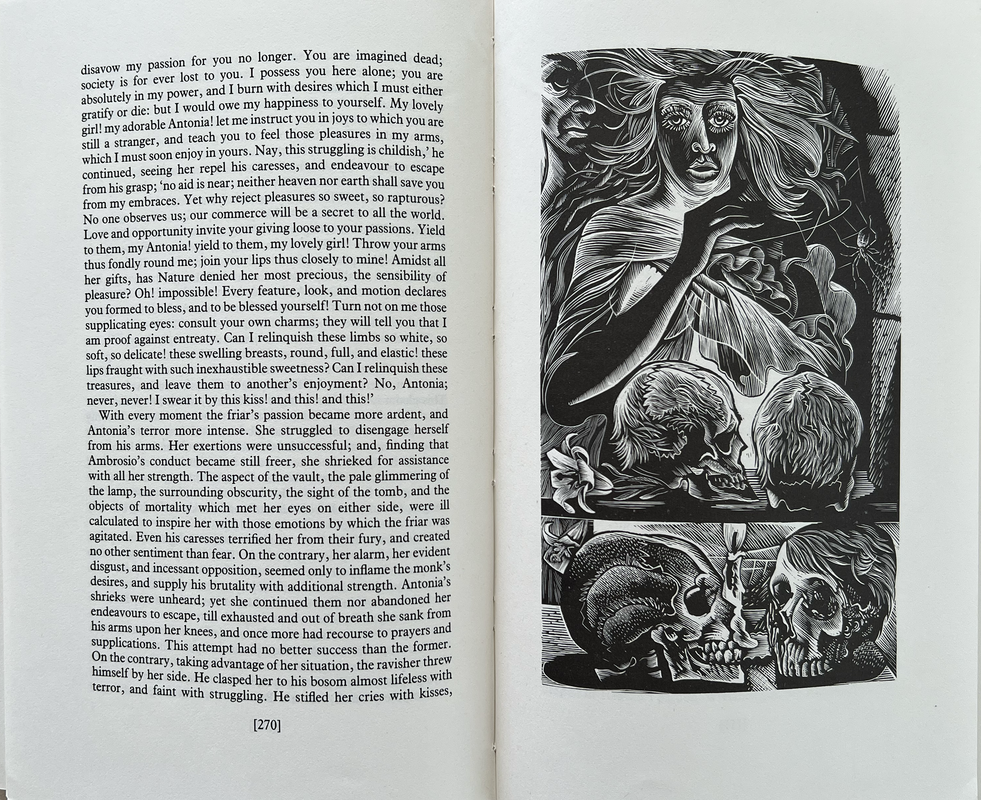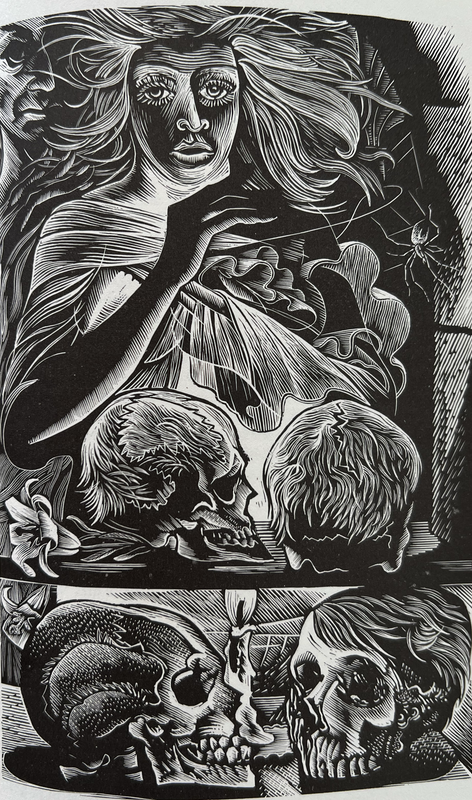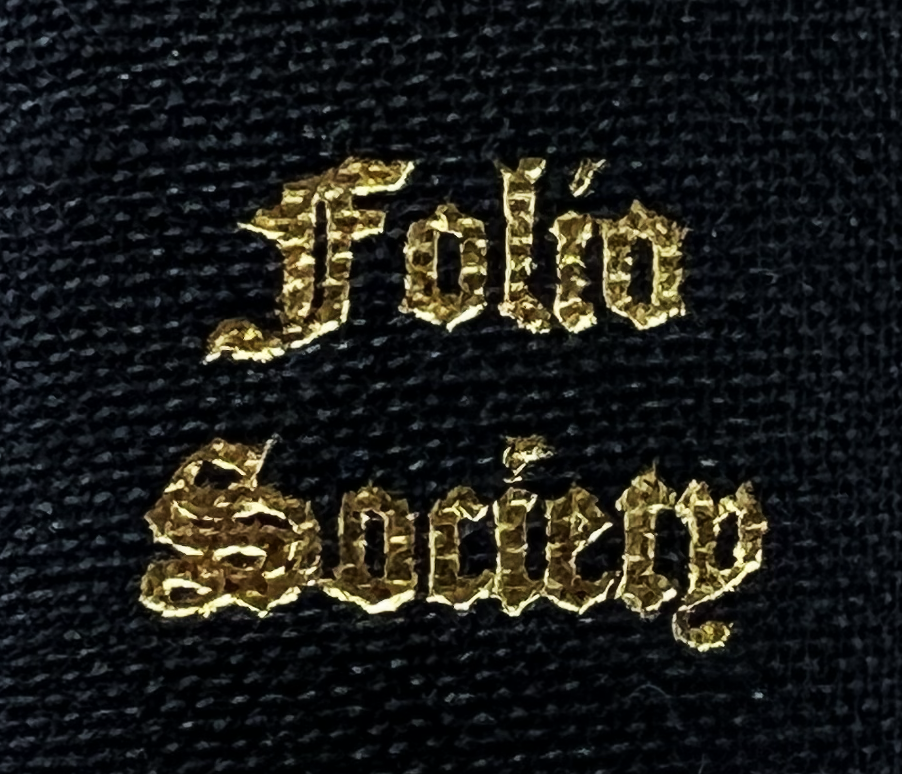 An index of the other illustrated reviews in the "Folio Archives" series can be viewed
here.
I agree with Shadekeep, this does look a lot of fun and the woodcuts are lovely.
Searchers for copies of this should be aware that later impressions - I have the third, 2010 - may have minor variations. Mine does not have the red staining to the page tops, and the paper on the boards is described as 'printed Cockerell marbled paper' rather than 'Cockerell marbled paper' and has rather darker colour mixture. Rather oddly it is described as three-quarter bound, when it is no such thing. Printing is by TJ International on Abbey Wove, rather than Pitmans on East Lancs. I'd say the first impression may be the one to get, but mine was in completely unread condition for just £10, and you can enjoy the woodcuts just as well.

Edited to add that my third impression doesn't have those nice textured endpapers either...

And edited again to report that my copy has the spine title and colophon in roman lettering, not gothic

And a red slipcase, not black
Excellent woodblock illustrations. This is the sort of book FS should offer in a limited edition printed letterpress on mouldmade paper, with the illustrations printed directly from the blocks. I find it odd that despite working with may of the best woodcut illustrators over the decades, FS has never (to my knowledge) printed woodcuts from the block.
>6 mr.philistine:
Interesting. Yes, it does count, although obviously it's not part of a book. Now that I think about it, some of the limited edition classic poetry series from the late '80s may have woodcuts printed from the block.
I think my copy of
The Monk
may be one of the later printings. I will say that the reading experience was quite thrilling and so enjoyable.
Excellent illustrations but I couldn't make it through the book. Ruined by 20th century shock fiction I'm sure.
I had the Centipede Press edition.