Folio Archives 321: South Polar Times LIMITED EDITION FACSIMILE 2012
Liity LibraryThingin jäseneksi, niin voit kirjoittaa viestin.
South Polar Times LIMITED EDITION FACSIMILE 2012
This amazing publication consists of 12 facsimiles magazines and a commentary volume. The facsimiles have been reproduced with original paper covers, and housed in a grey cloth covered presentation box with a magnetic clasp and an inset cloth label on the box opening. It measures 30.3x21.6x13.7cm.
These are extraordinary pieces of Antarctic history that honour the loss of Captain Scott and his companions as they attempted to return from their expedition to the South Pole, where they arrived shortly after the Norwegians.
There were some seriously talented artists and poets amongst the expeditioners, as demonstrated by their works in these magazines. There was also some very ingenious type(writer)ography used to make the publications look as sophisticated as possible.
The facsimiles are printed as exactly as possible with similar colours, paper and binding. They contain numerous hand drawn colour pictures, monochrome photos, diagrams, maps, poems, details of daily life and educational essays.
Two of these facsimiles, one early copy (June 1902) and one a decade later (June 1912), are image reviewed in detail below.
The 220 page commentary volume by Ann Savours is bound in dark blue cloth gilt blocked on the cover with the SPT monogram. There are numerous integrated monochrome photographs and some colour illustrations. It has a dark blue ribbon marker, grey endpapers and is housed in a separate blue slipcase (28.9x22.1cm.).
1000 copies of the LE were published at a price of £495.
2018 STANDARD EDITION
A single volume standard edition of the South polar Times was published by the FS in 2018. This had 688 pages and was bound in cloth printed with a wrap-around colour picture.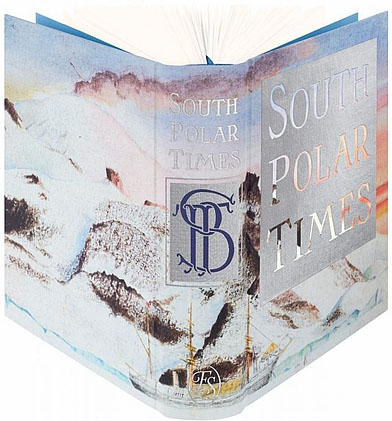 .
2012 LIMITED EDITION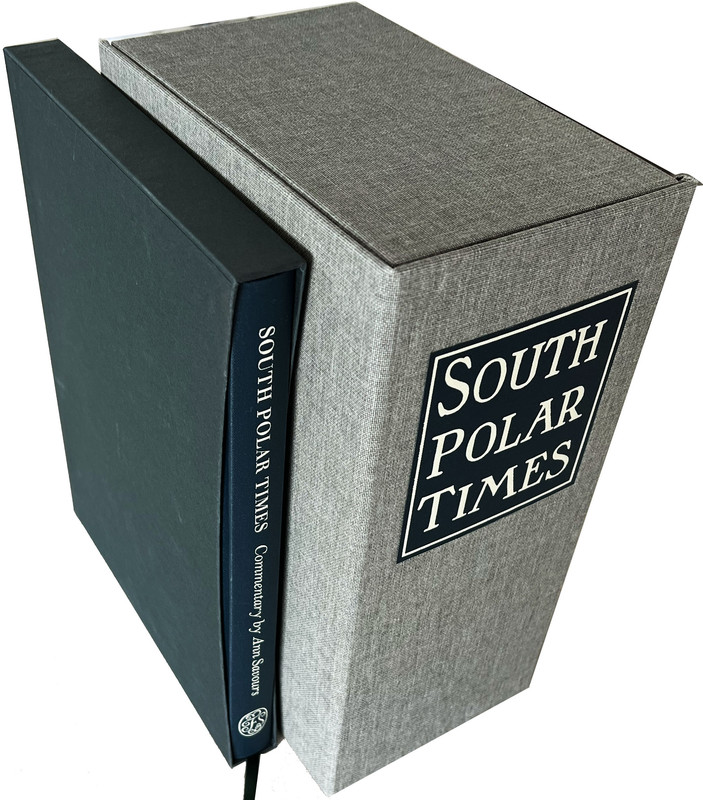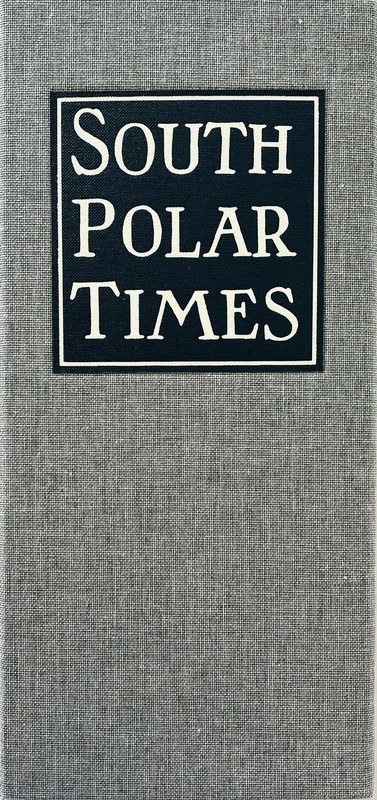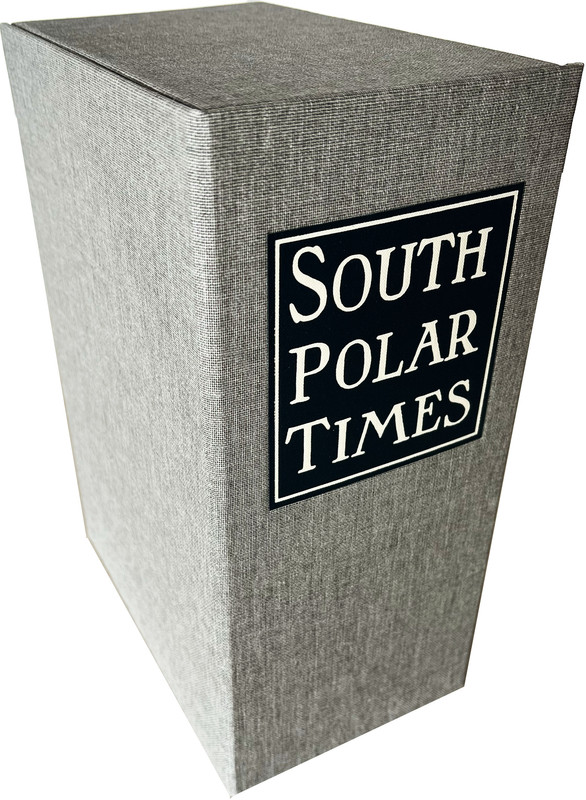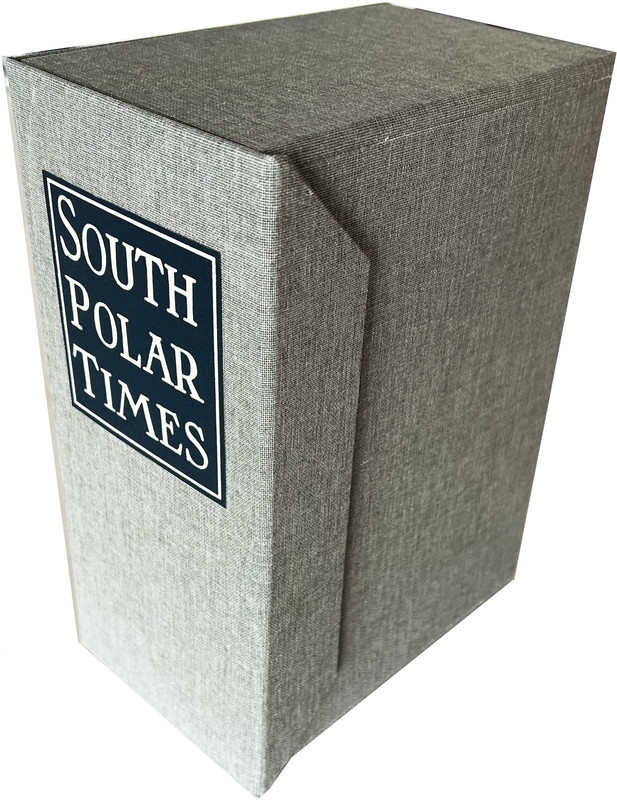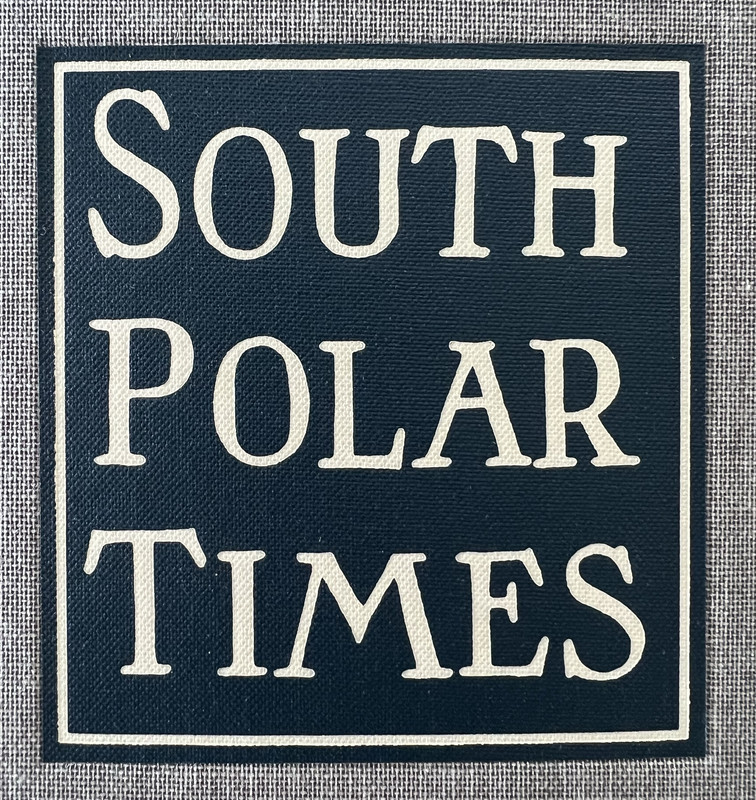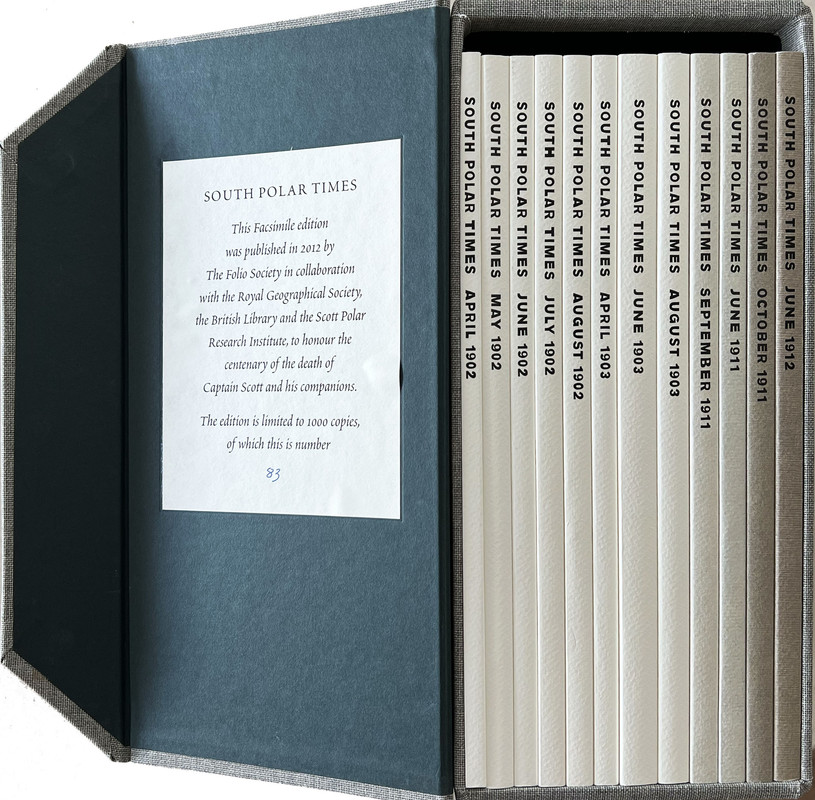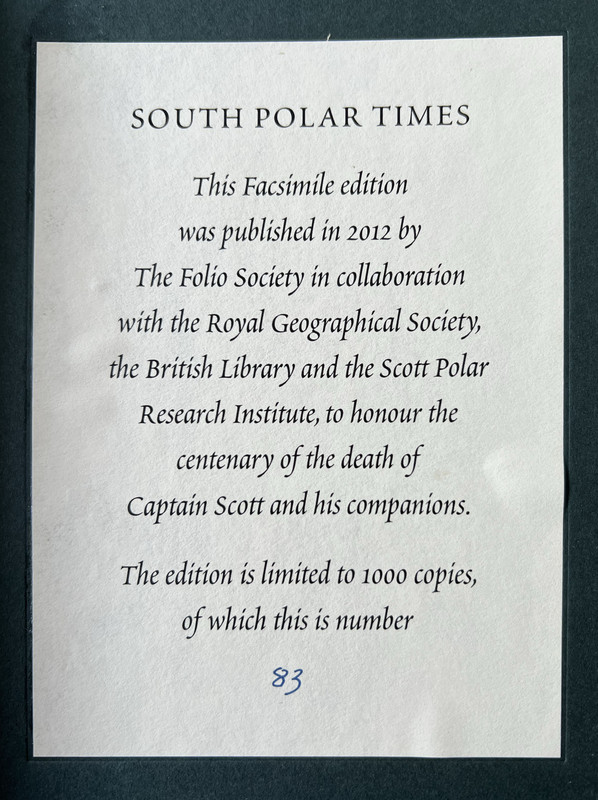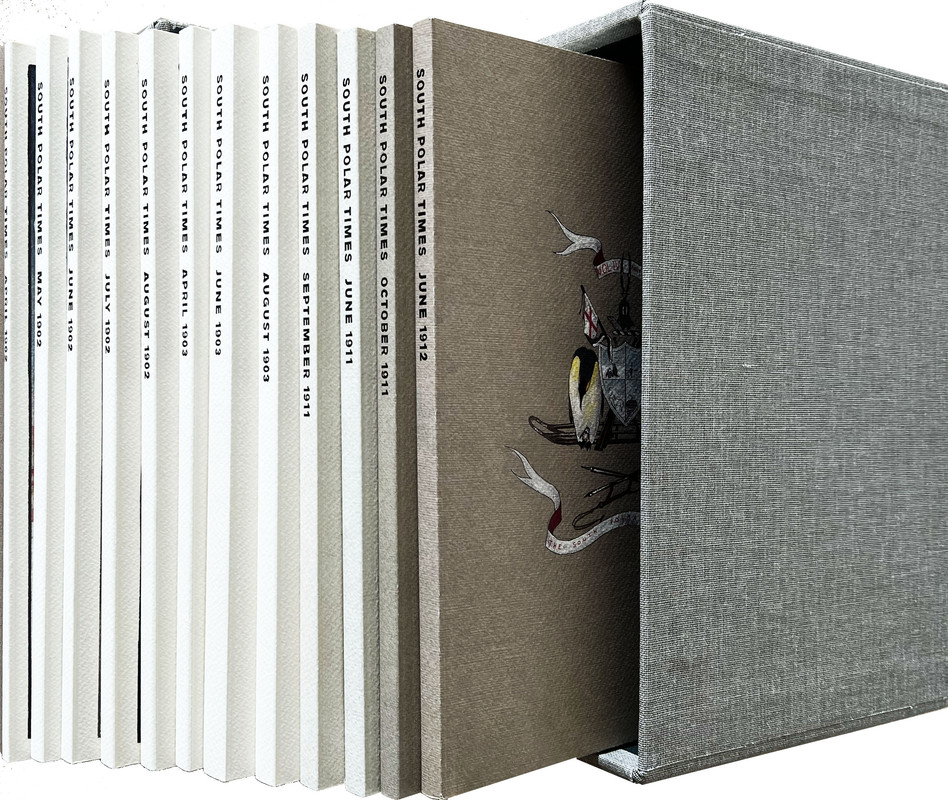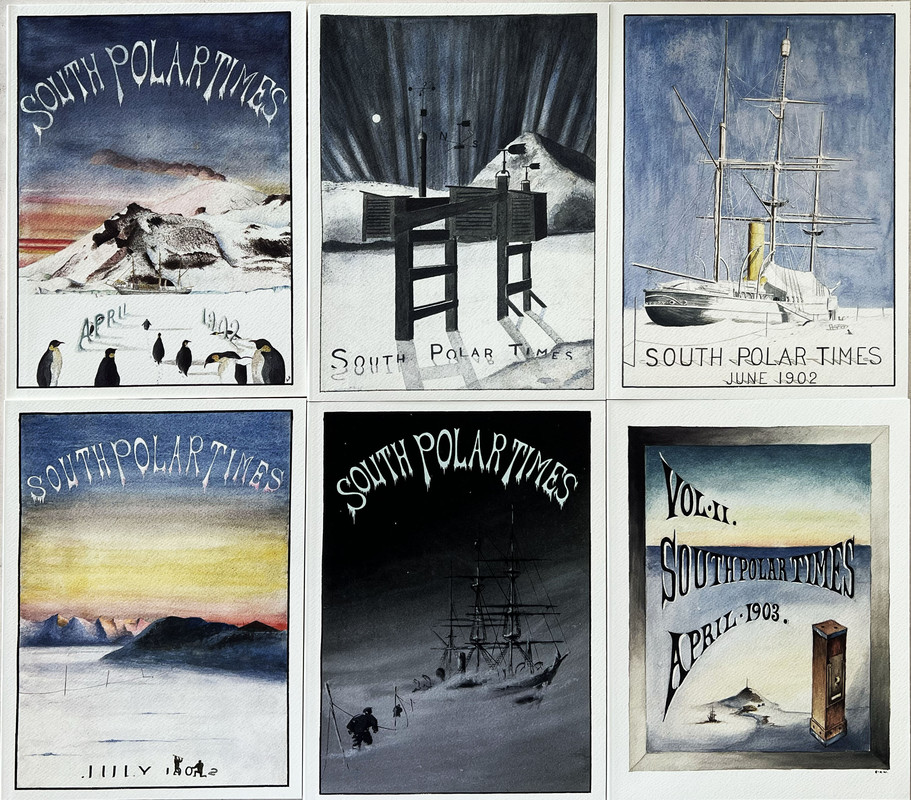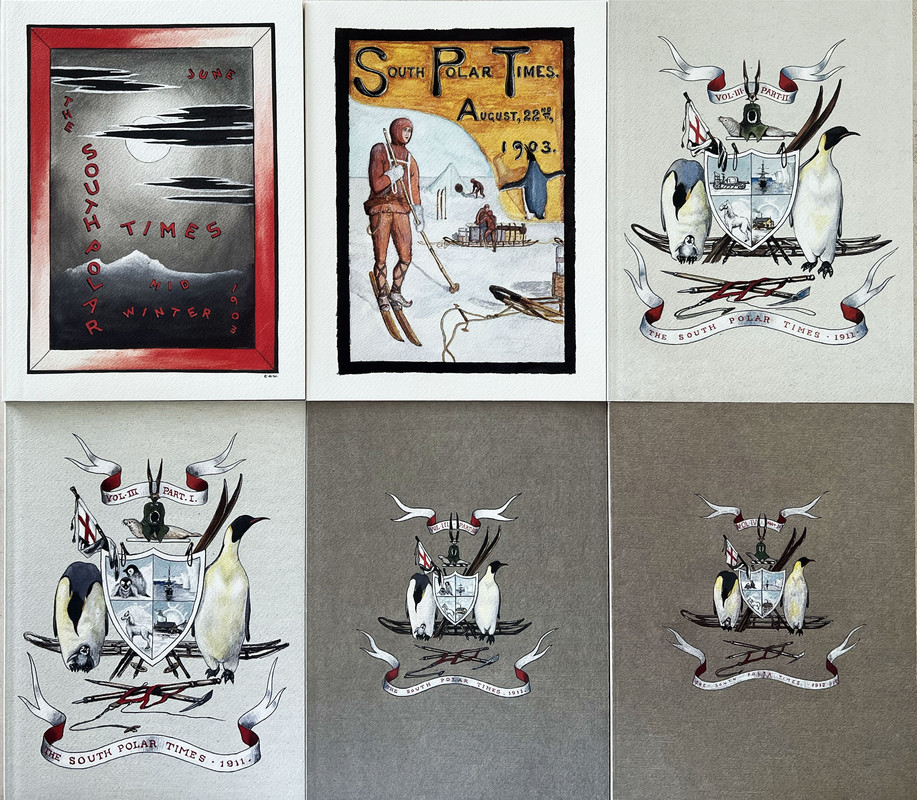 June 1902 facsimile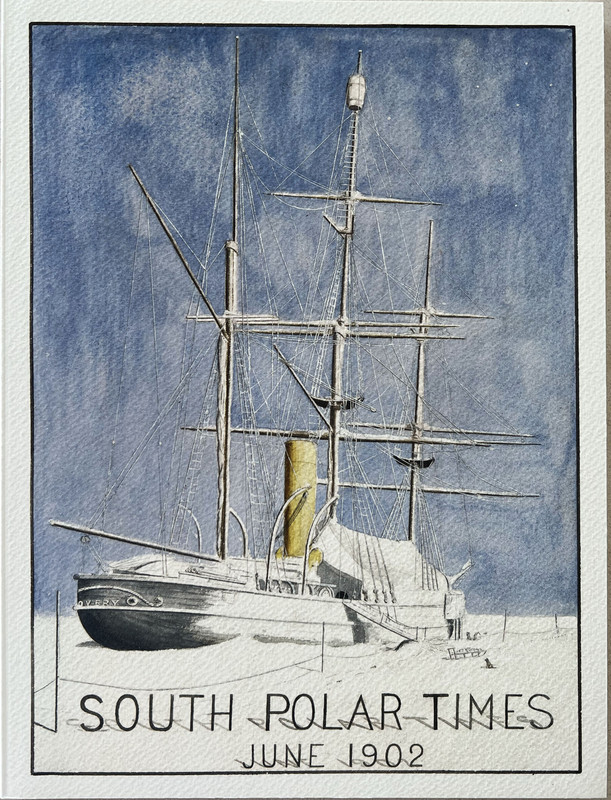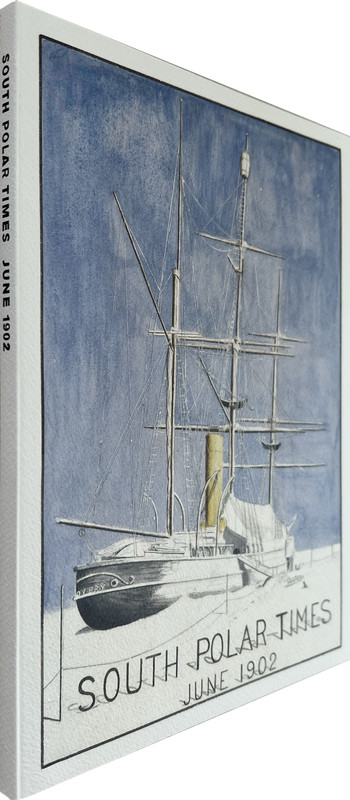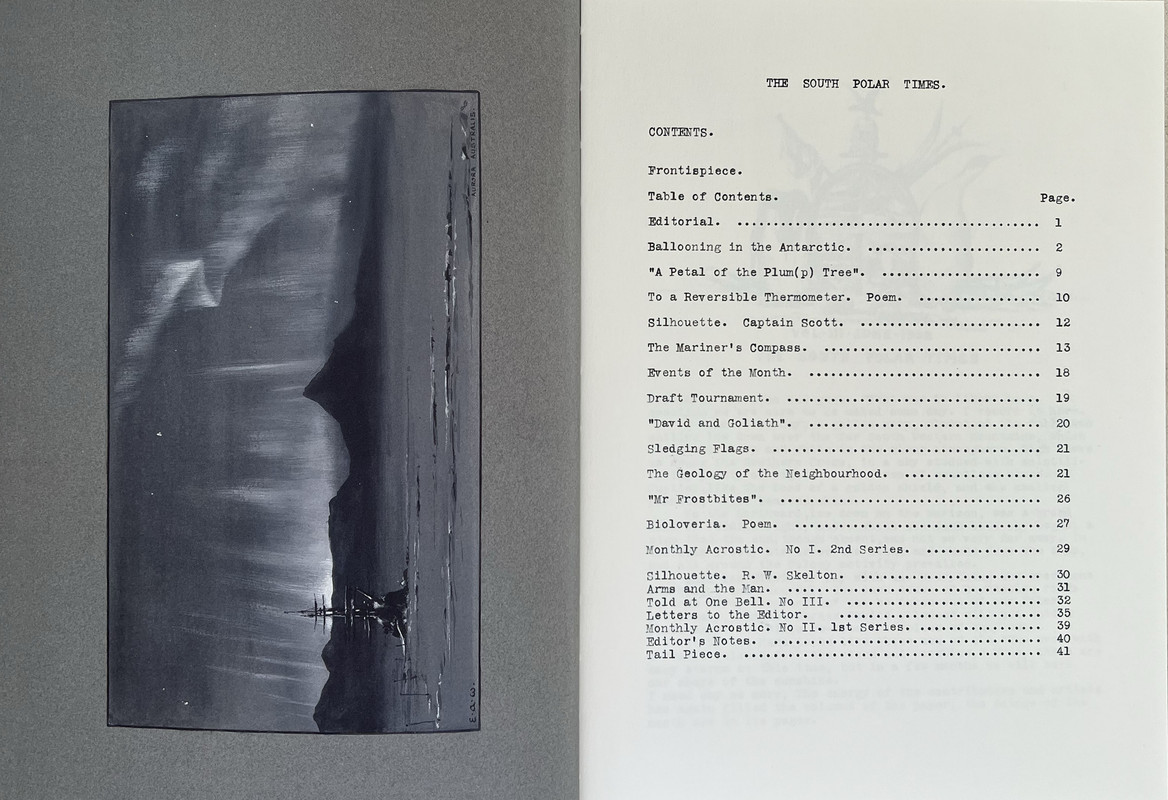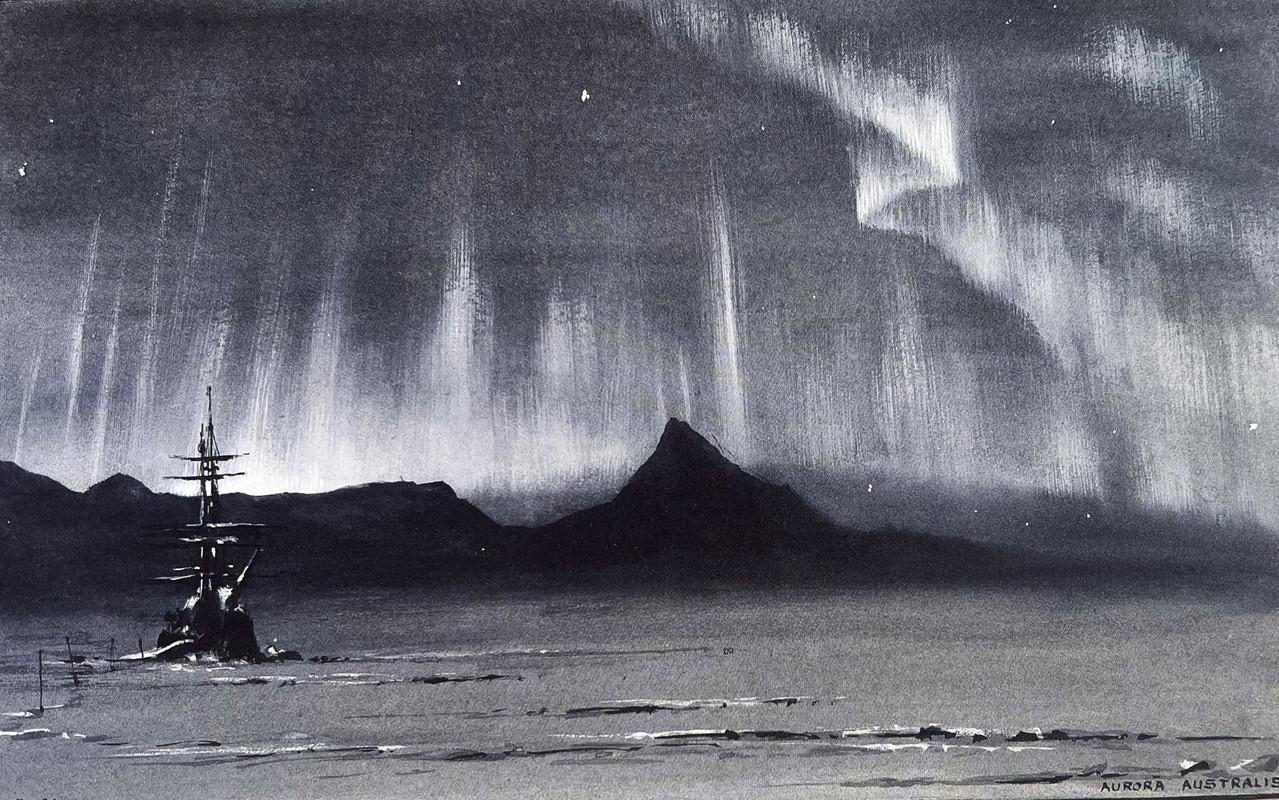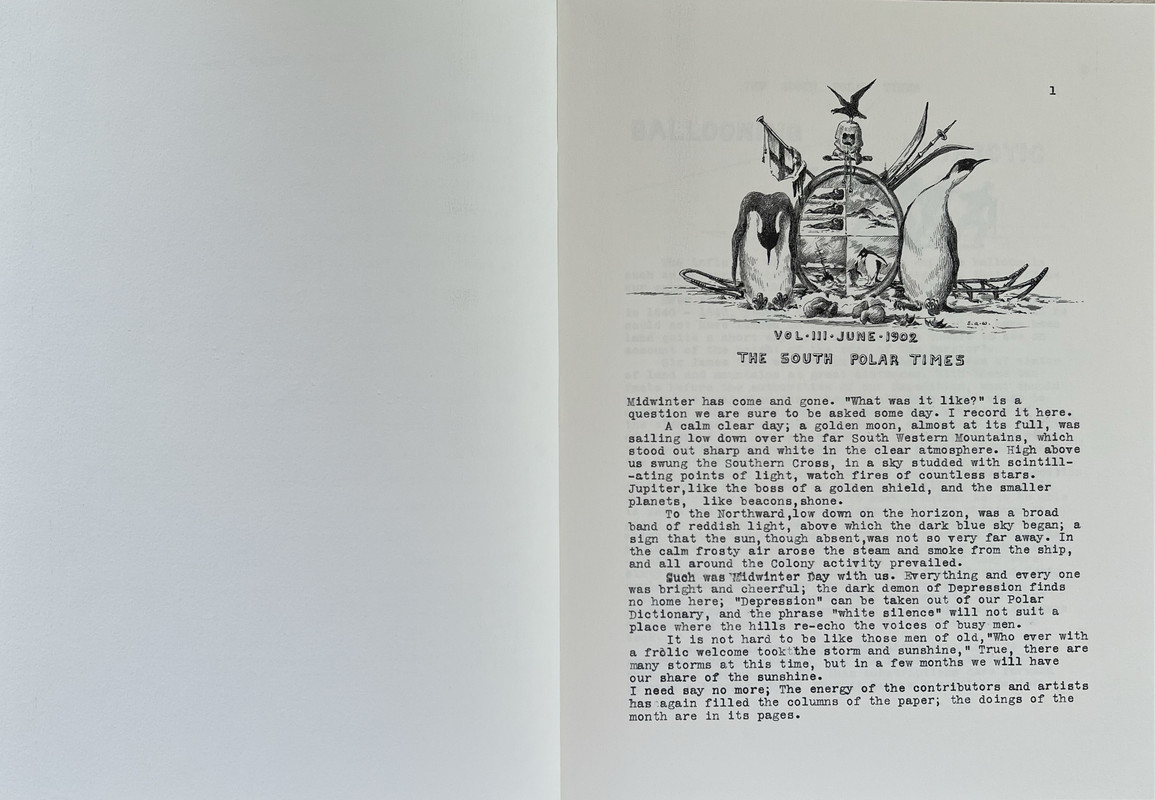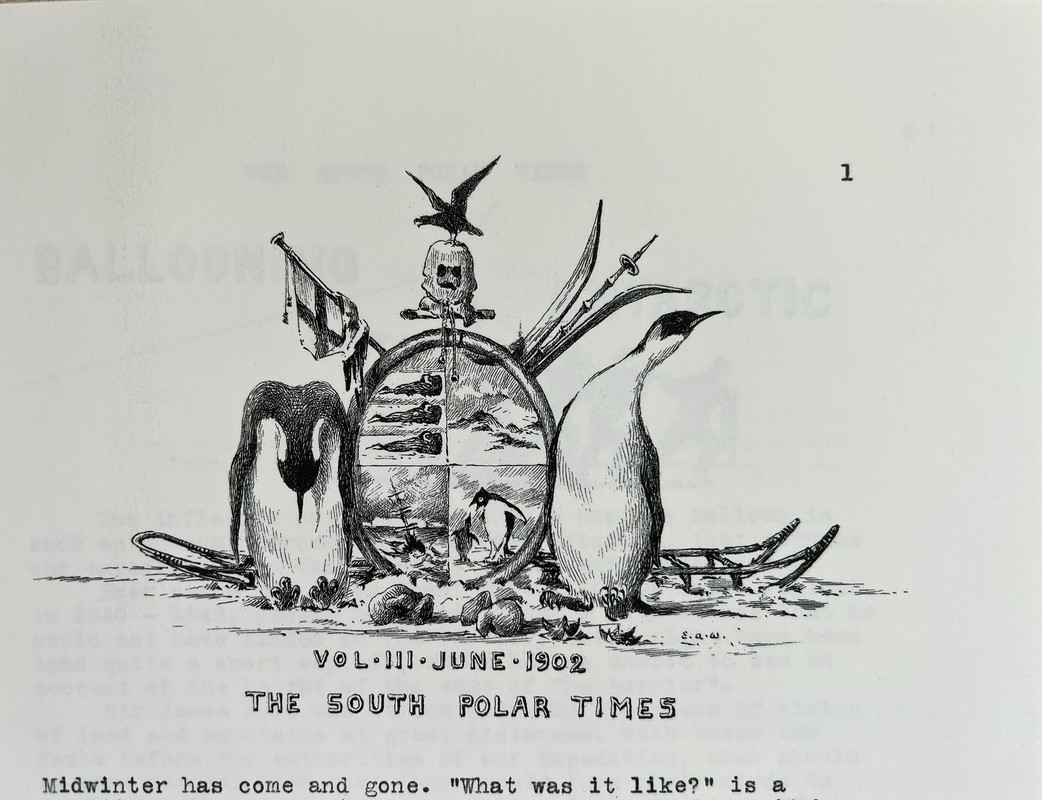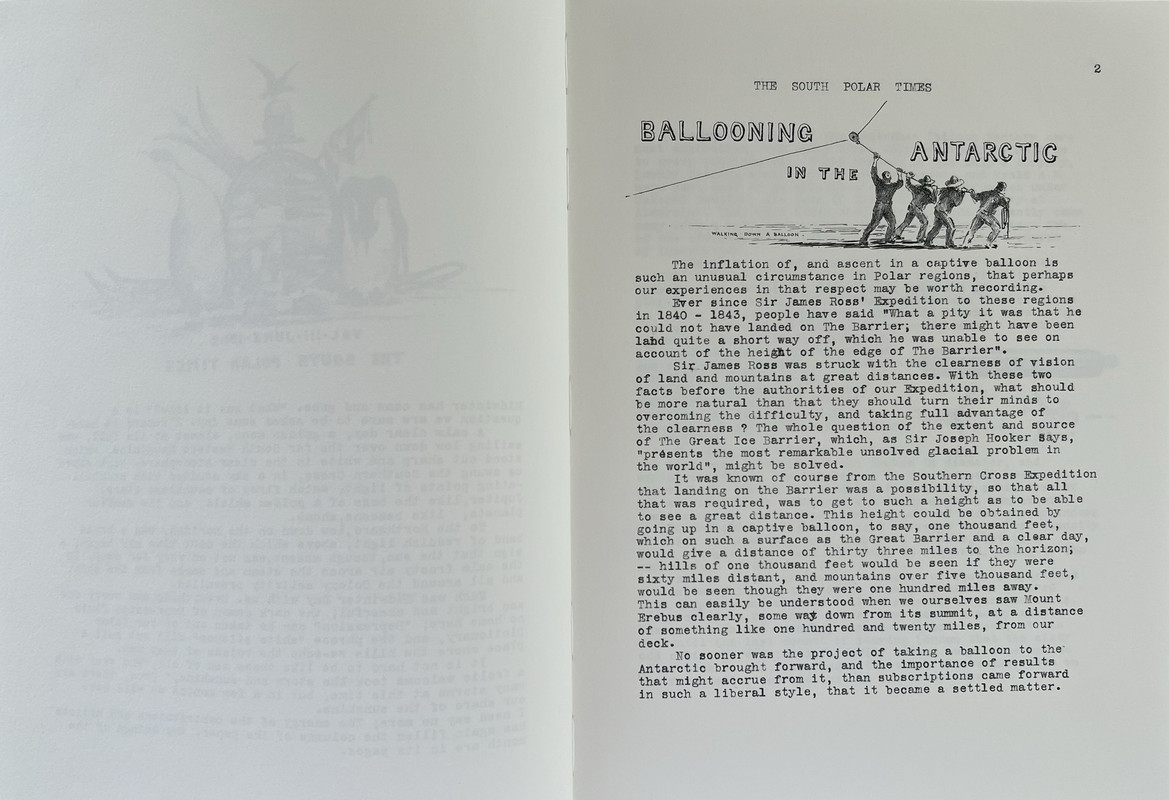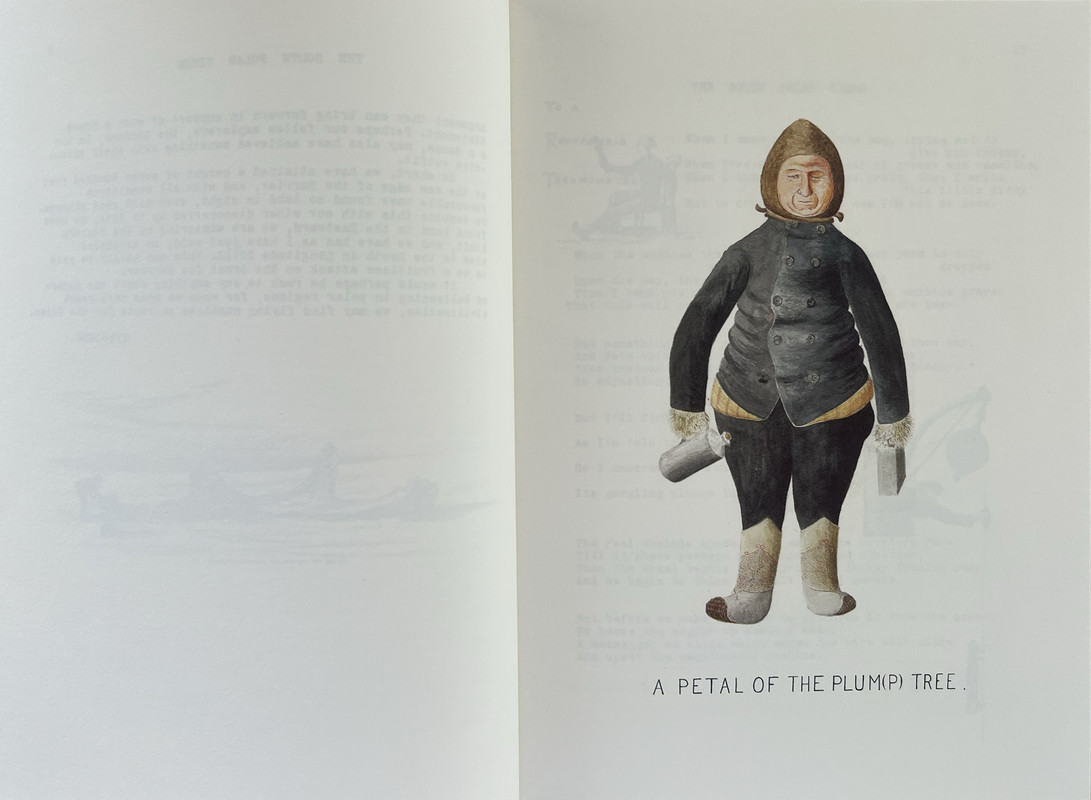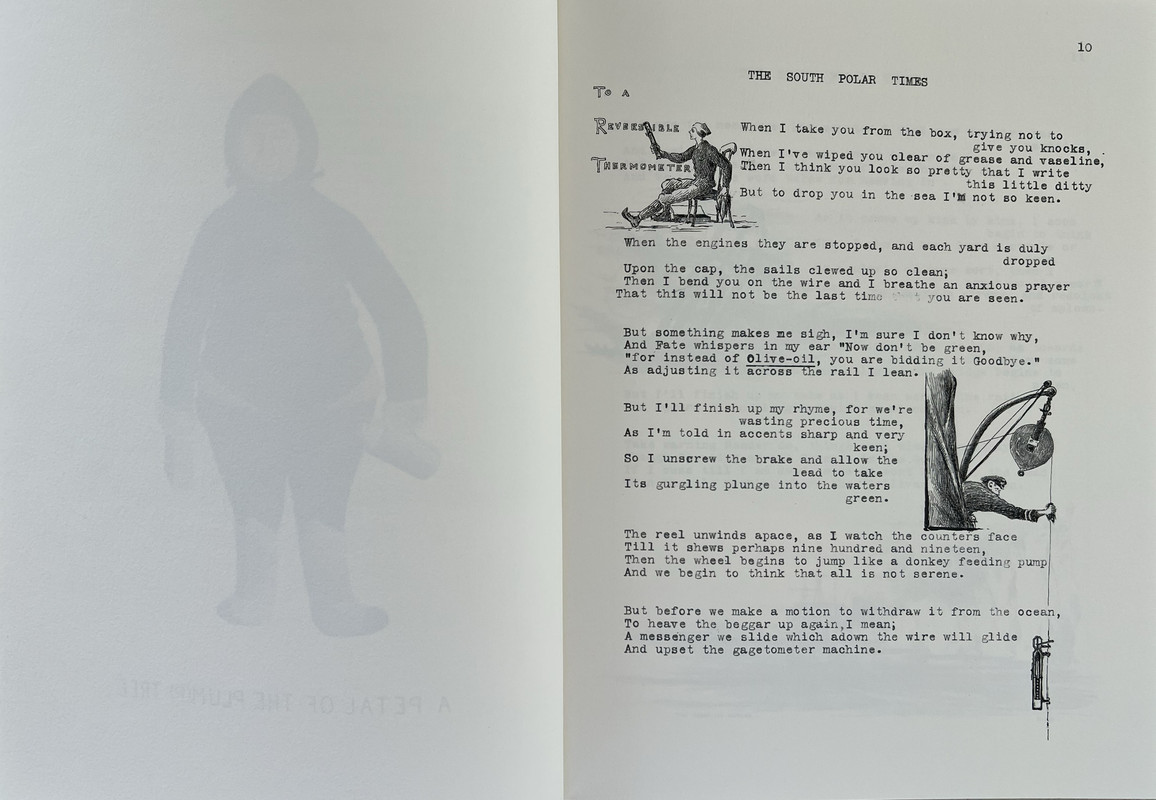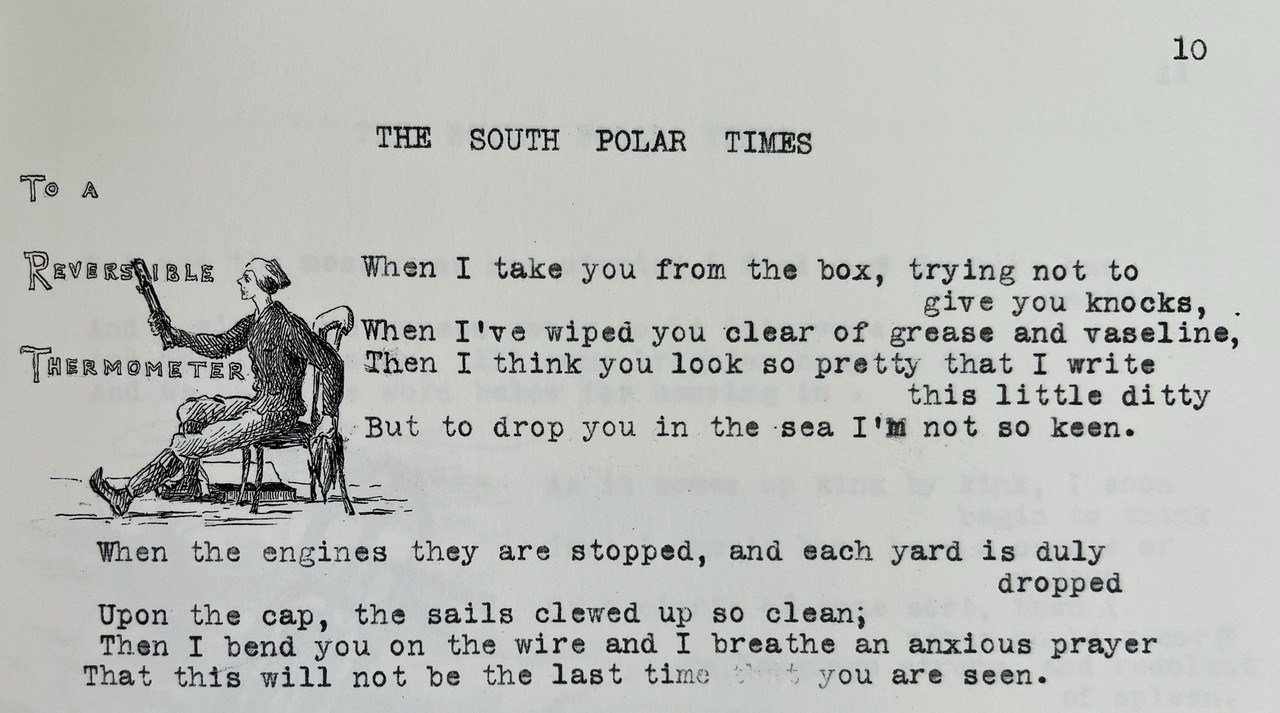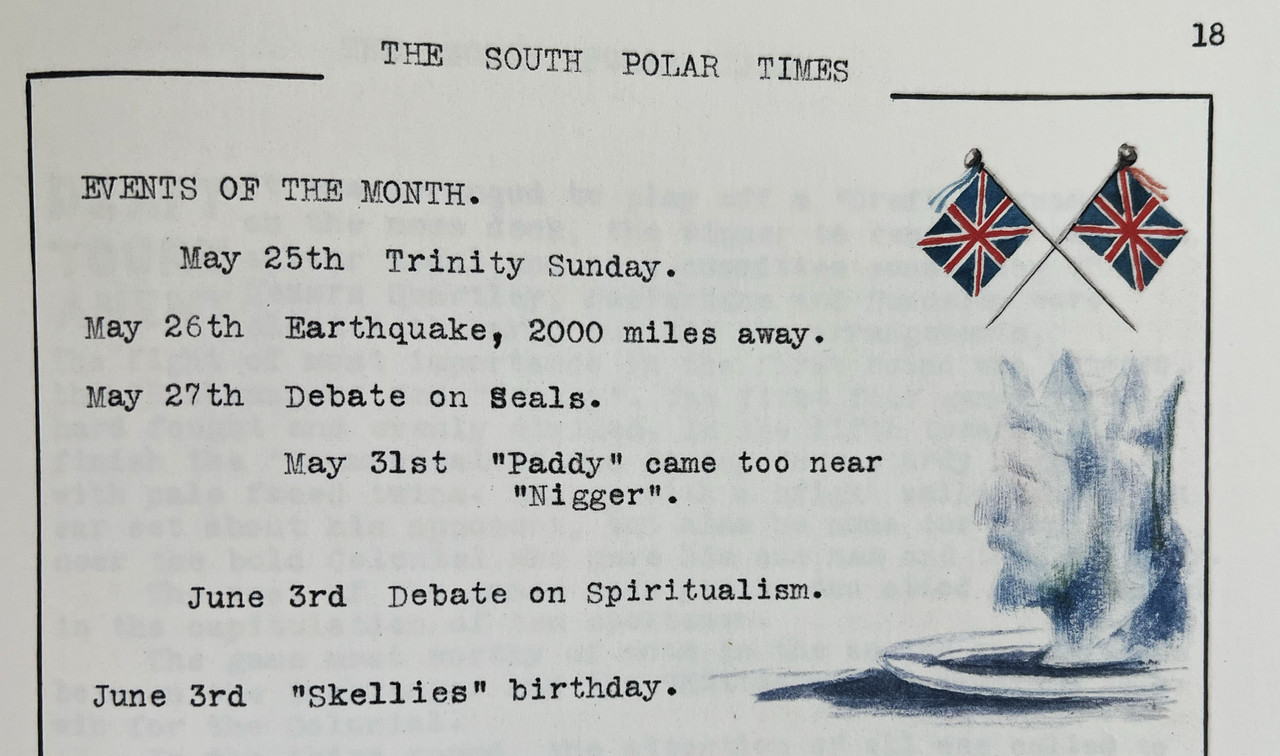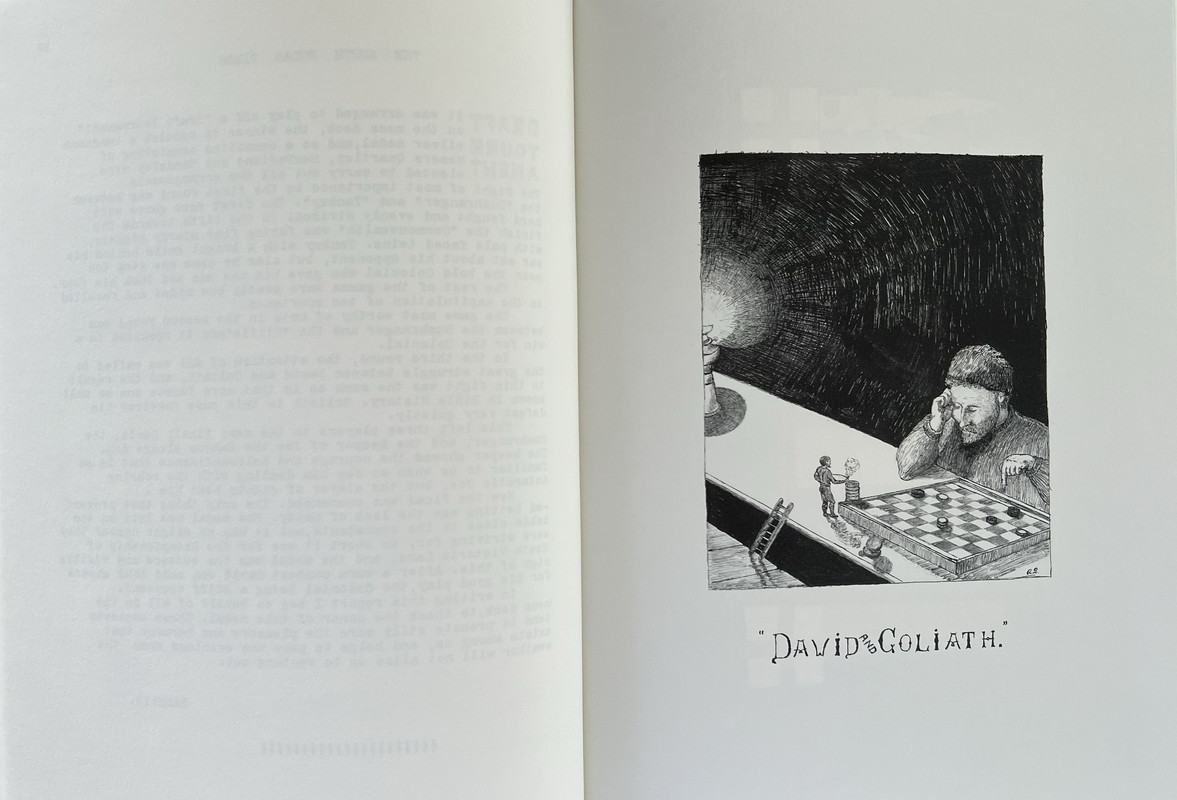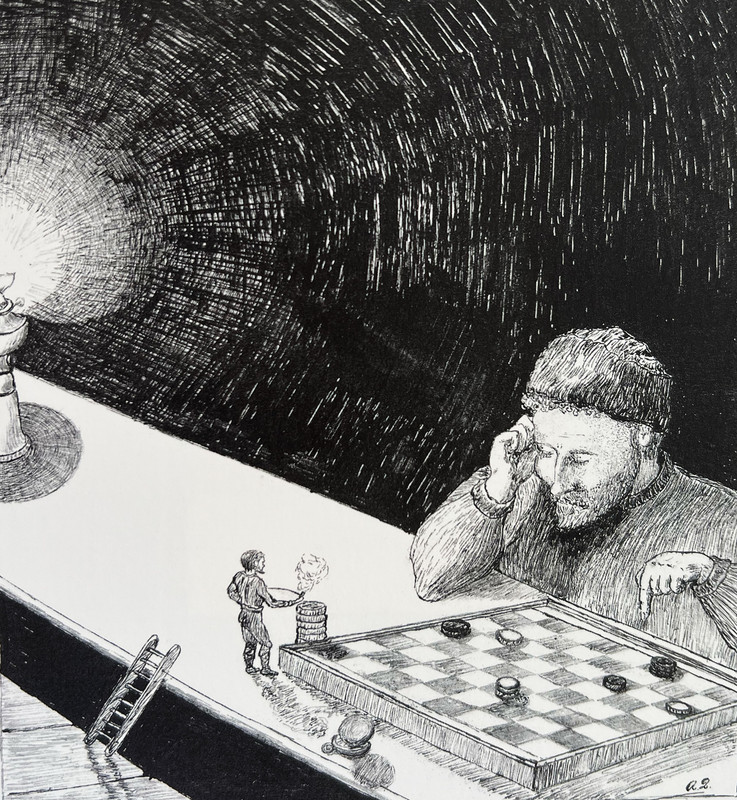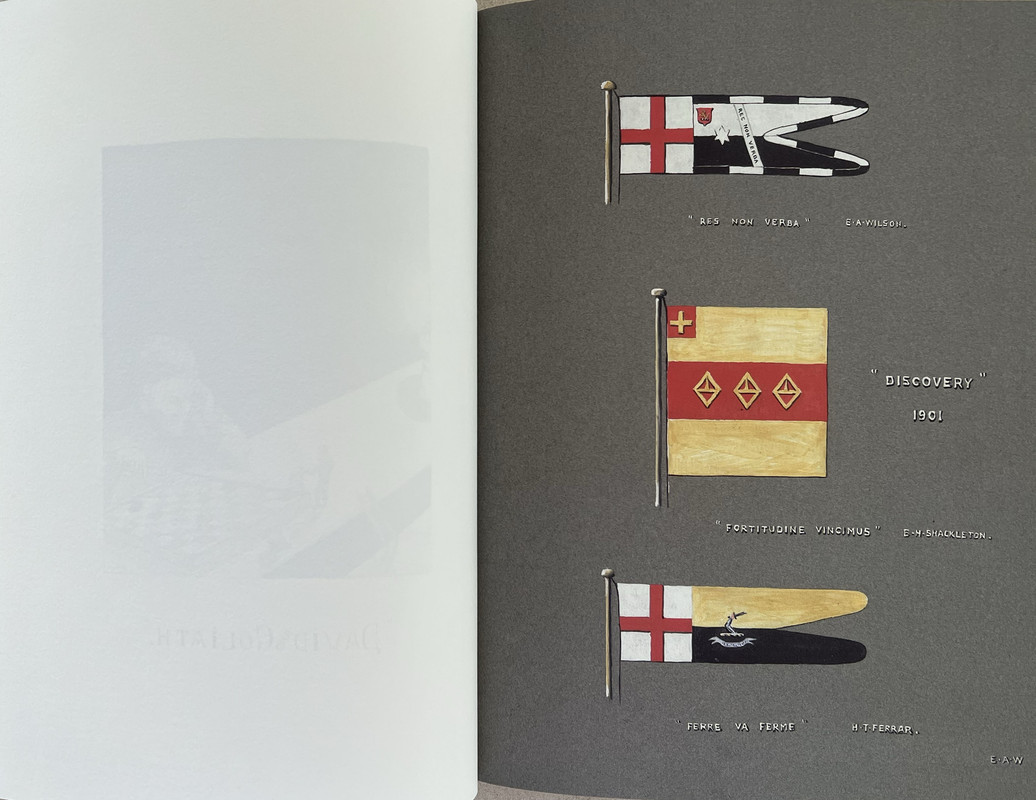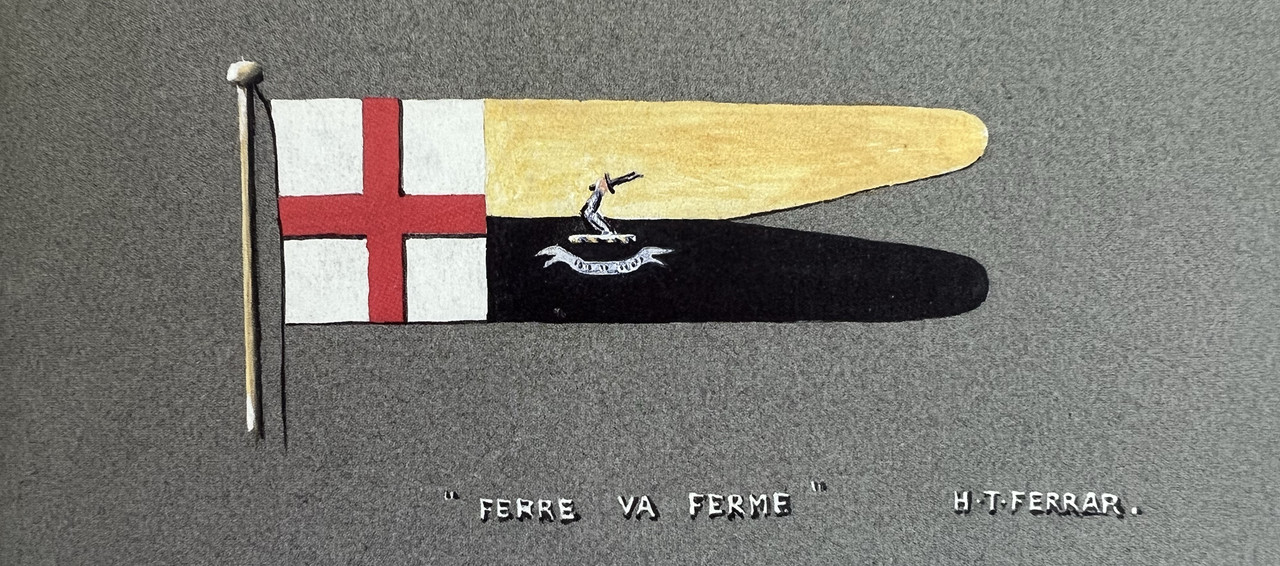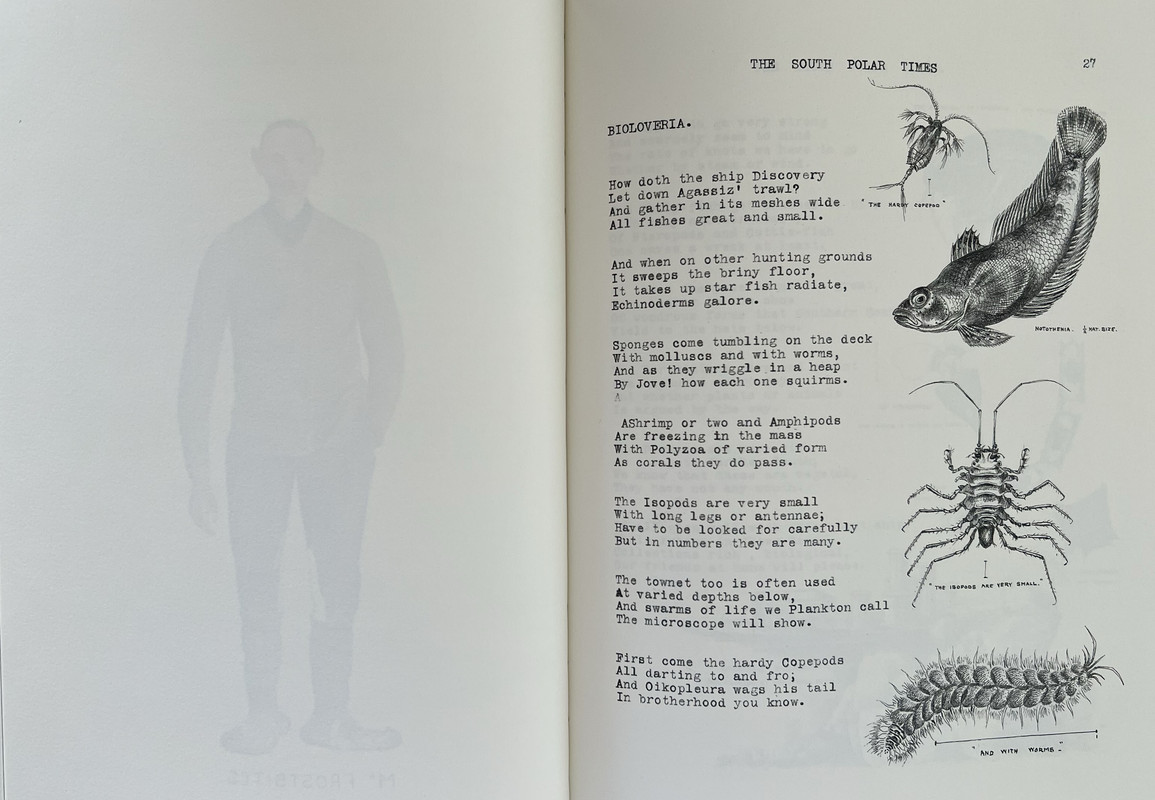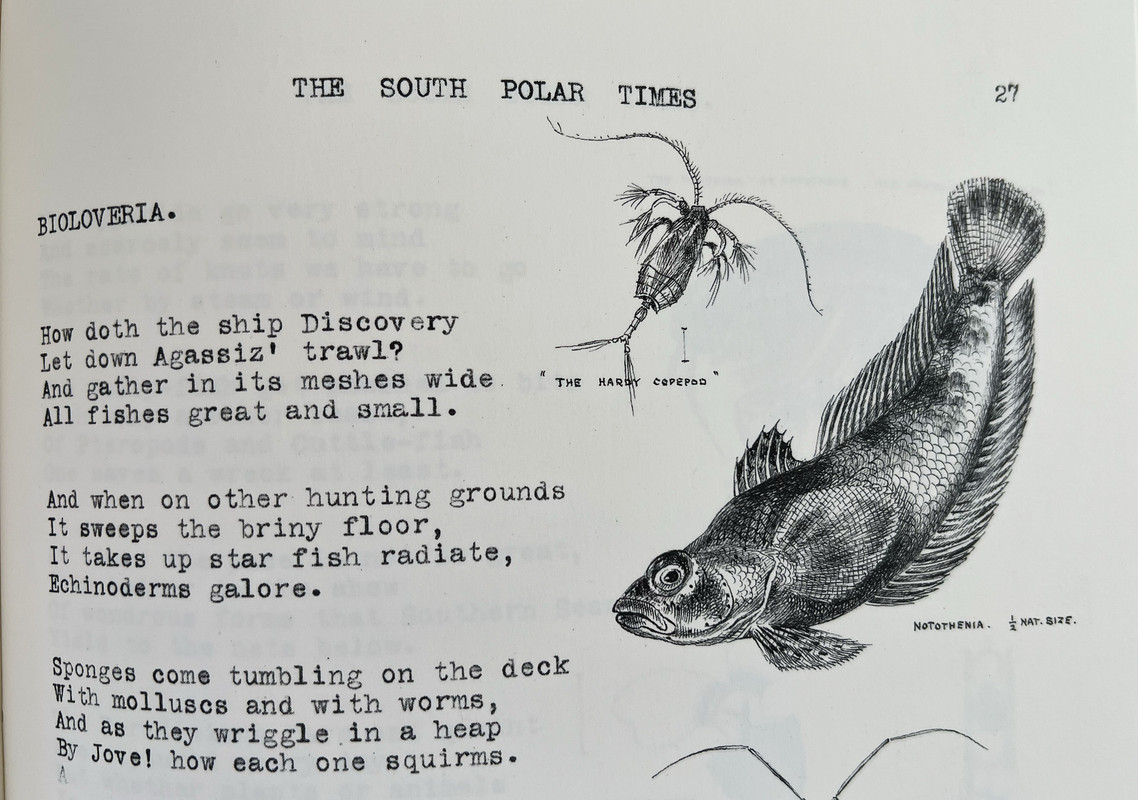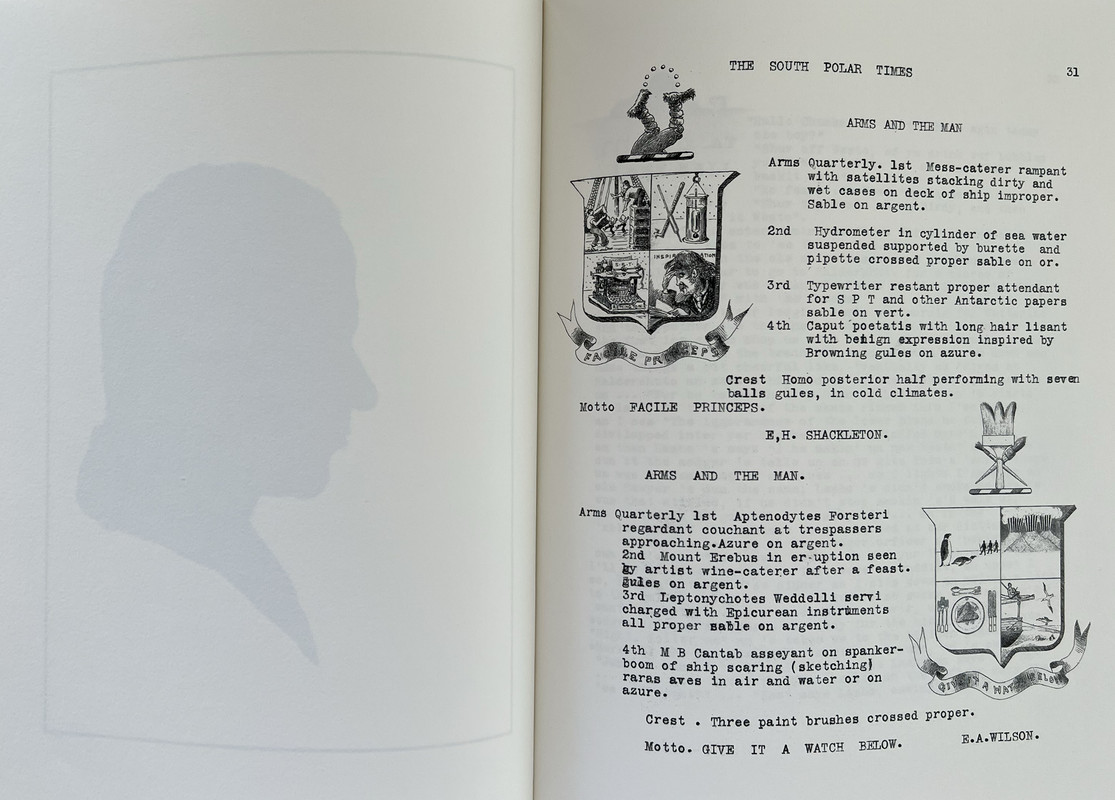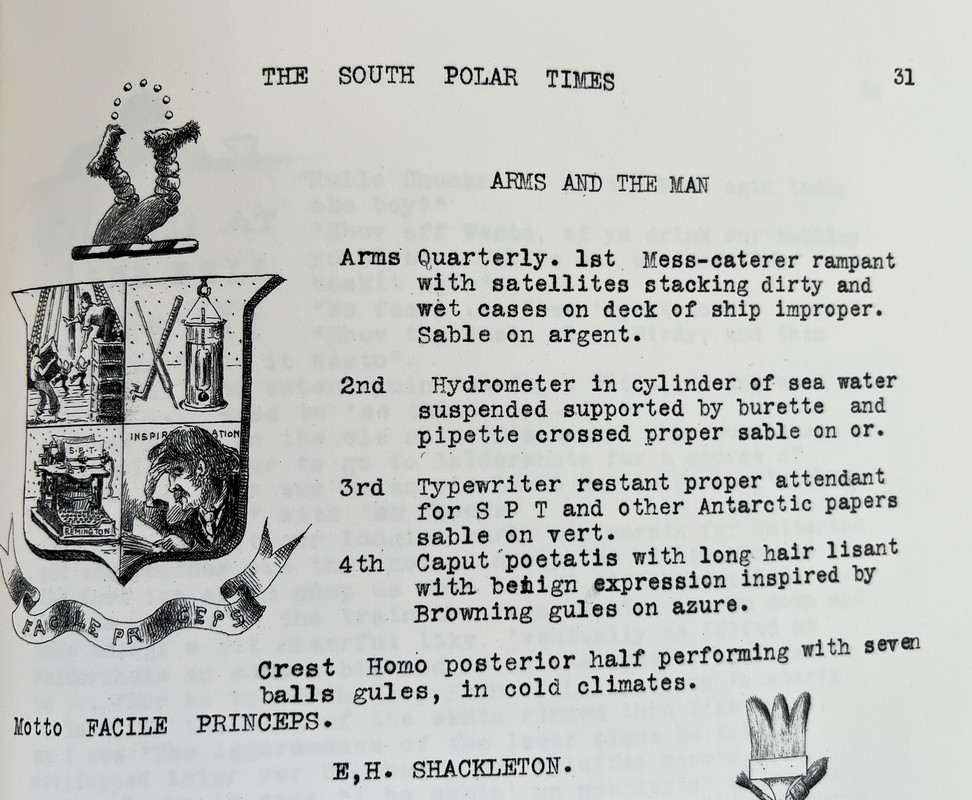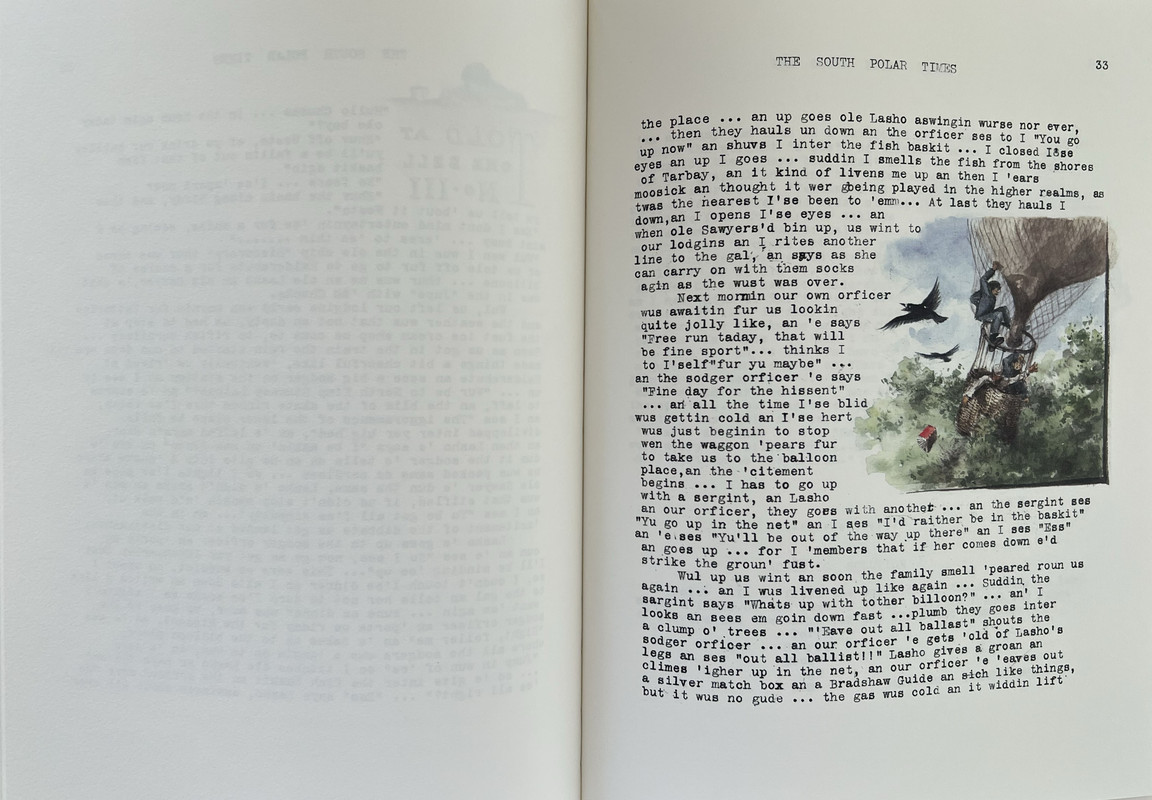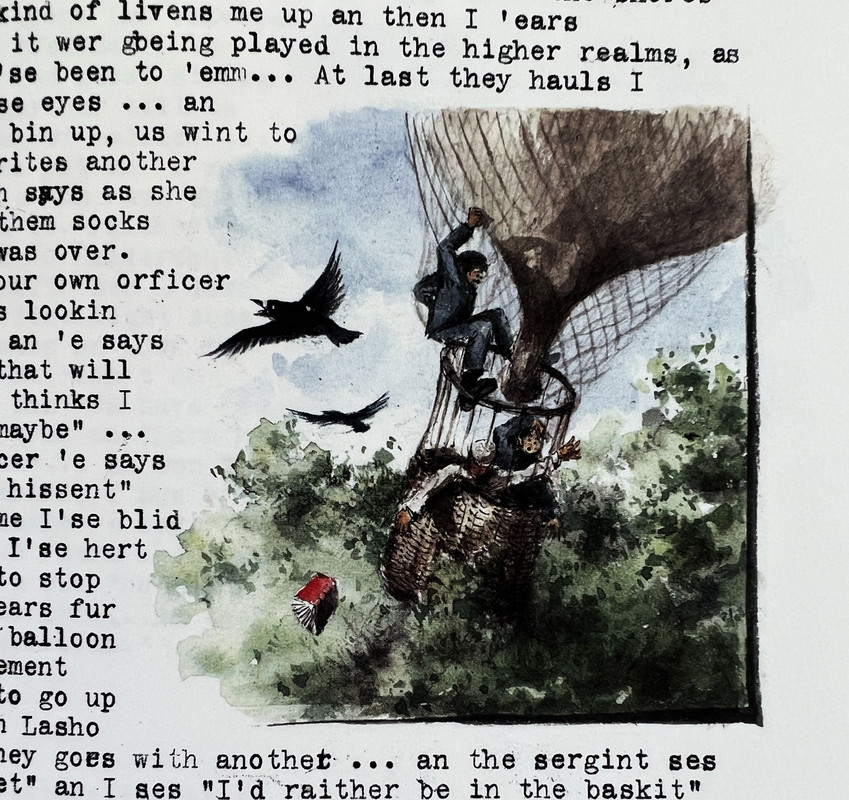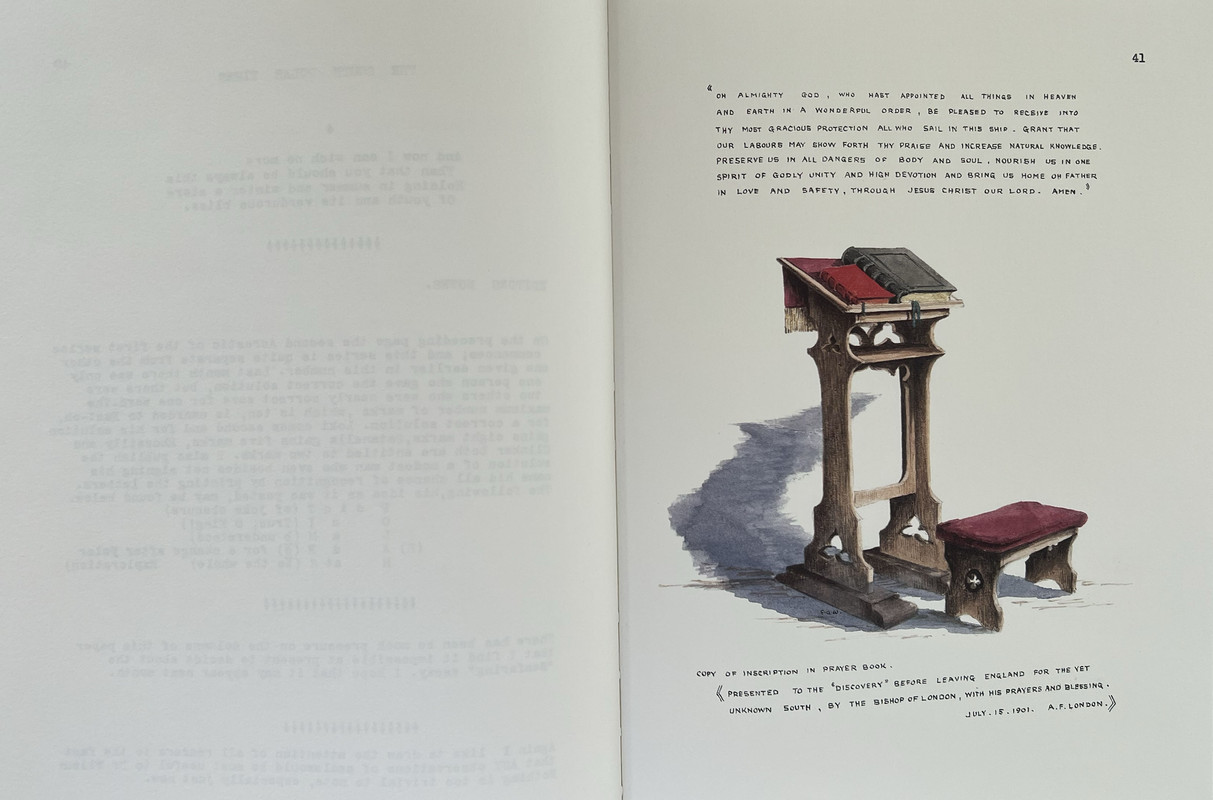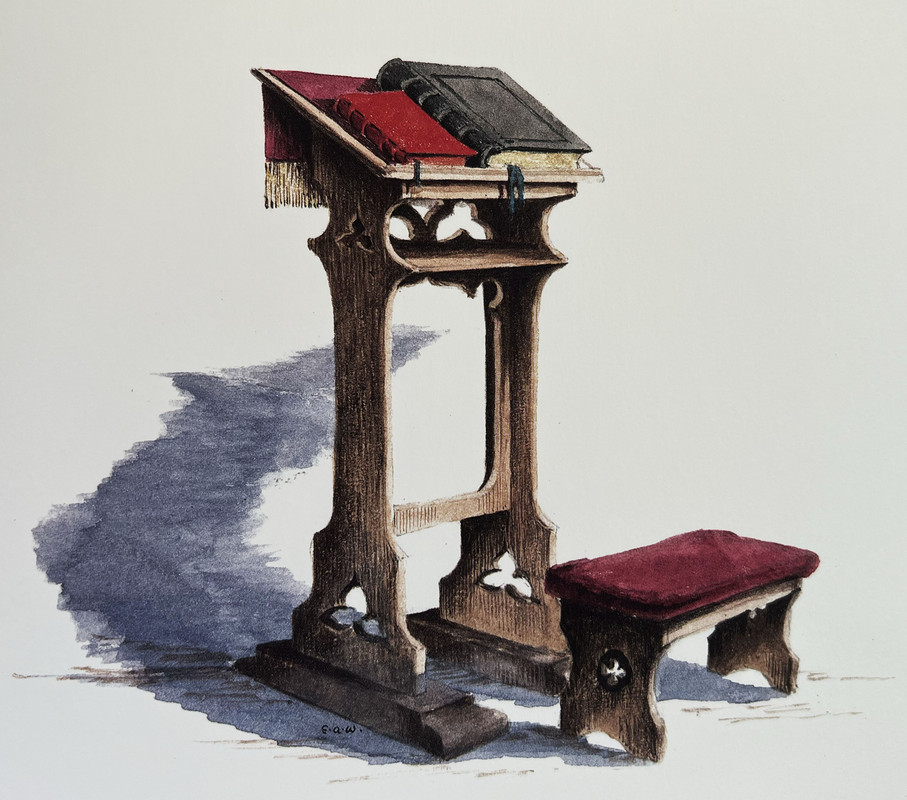 June 1912 facsimile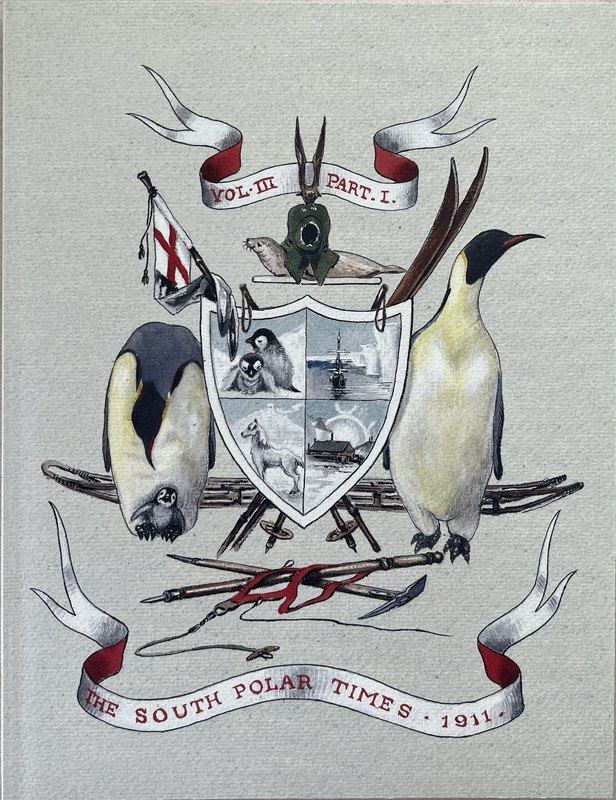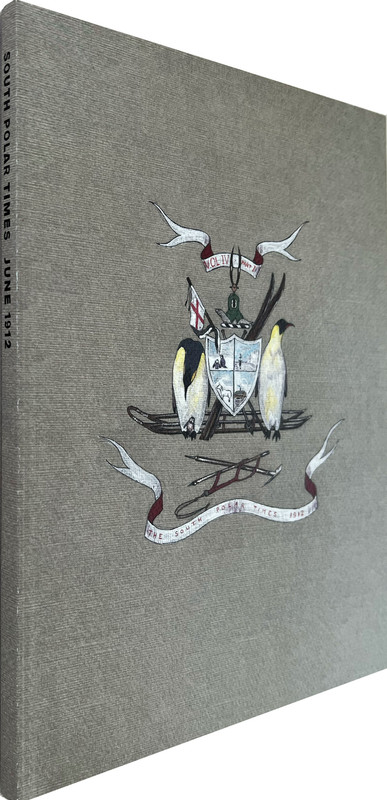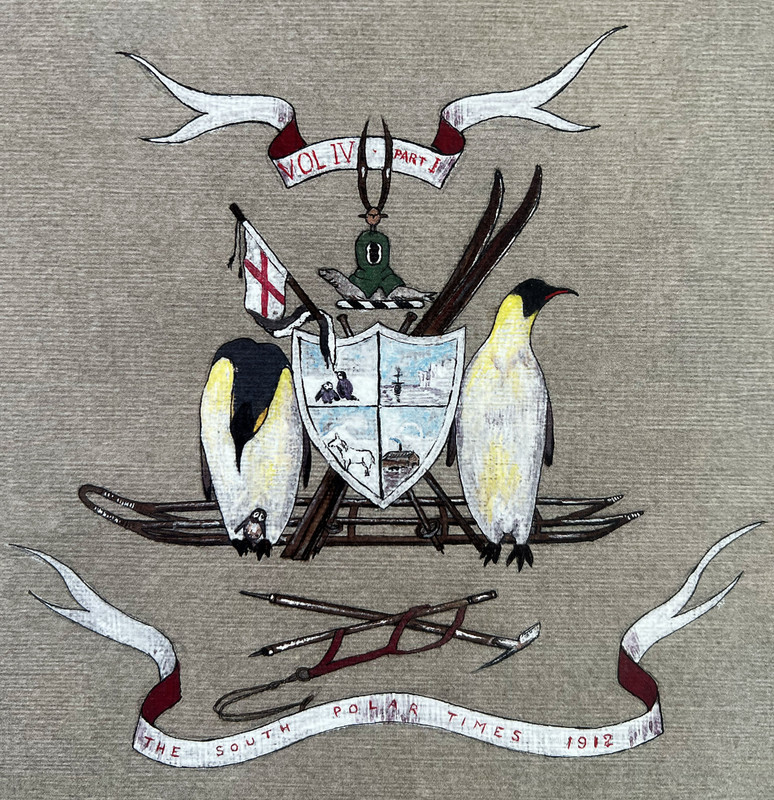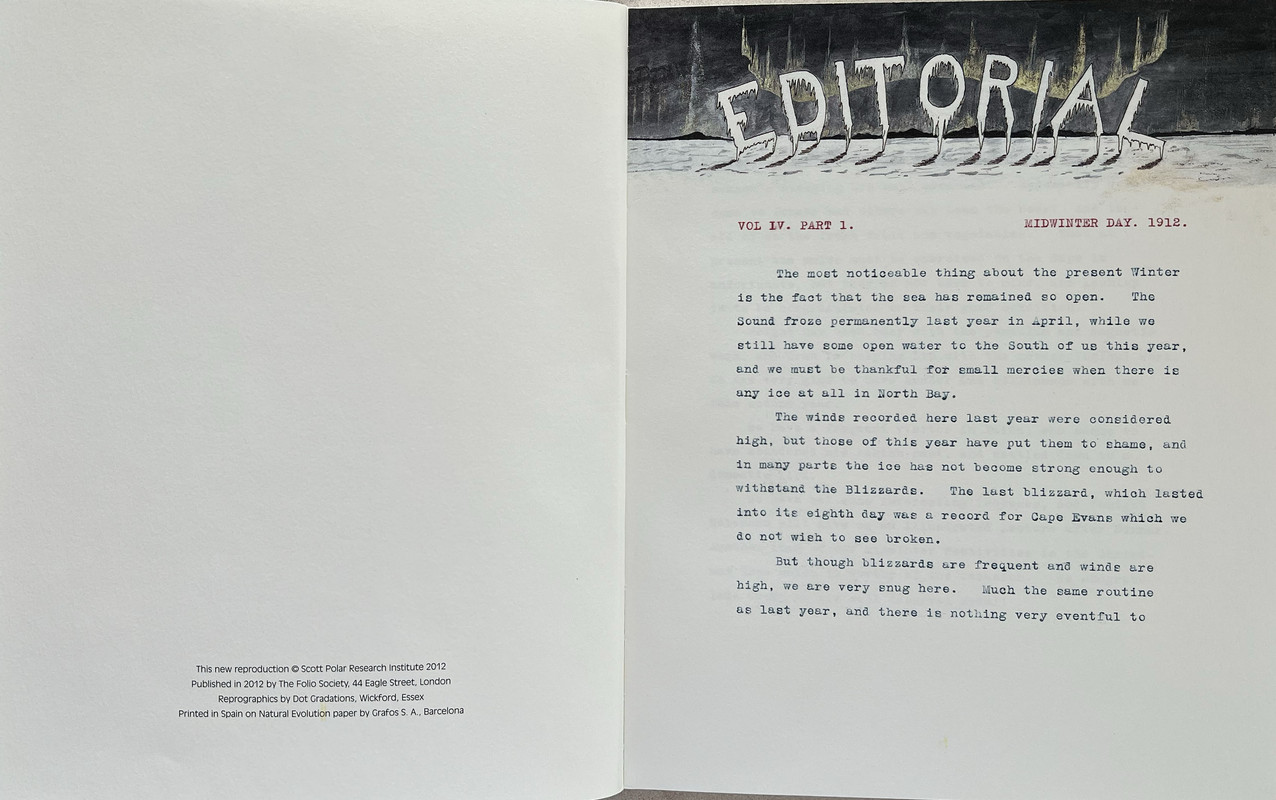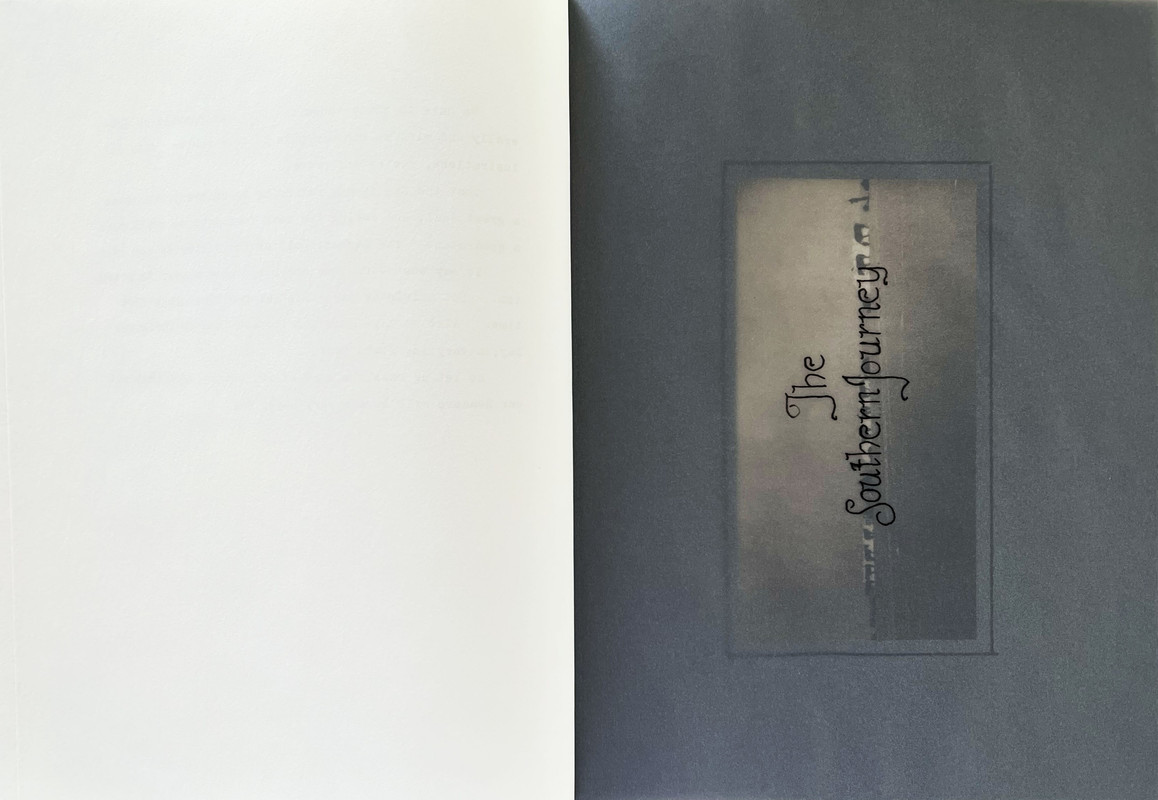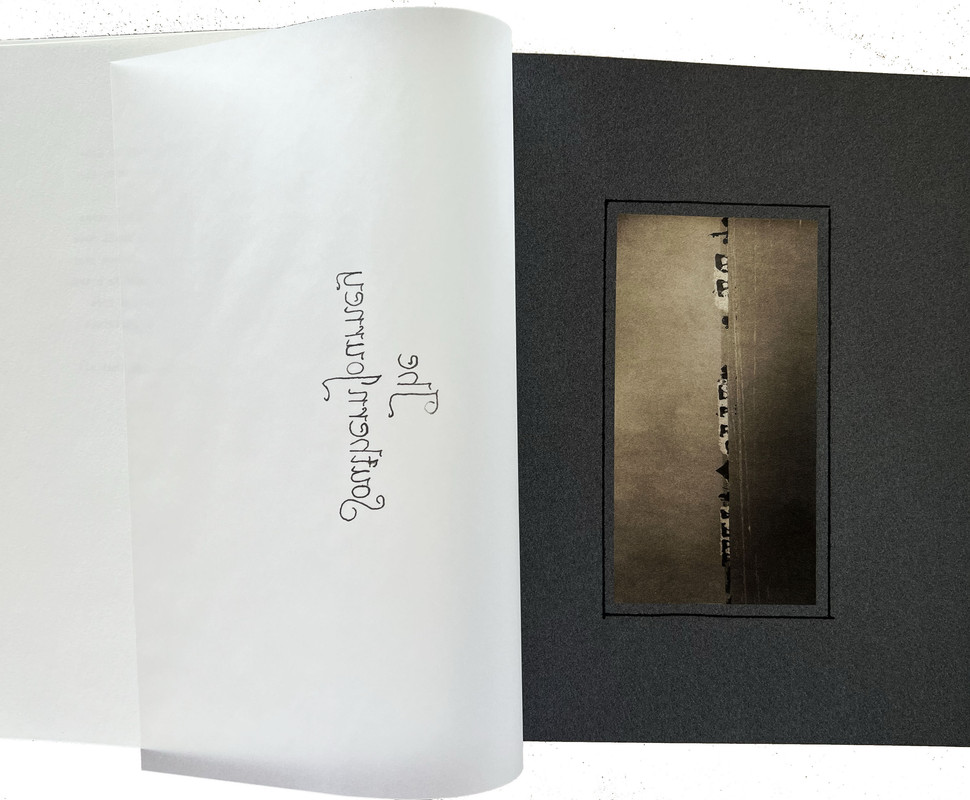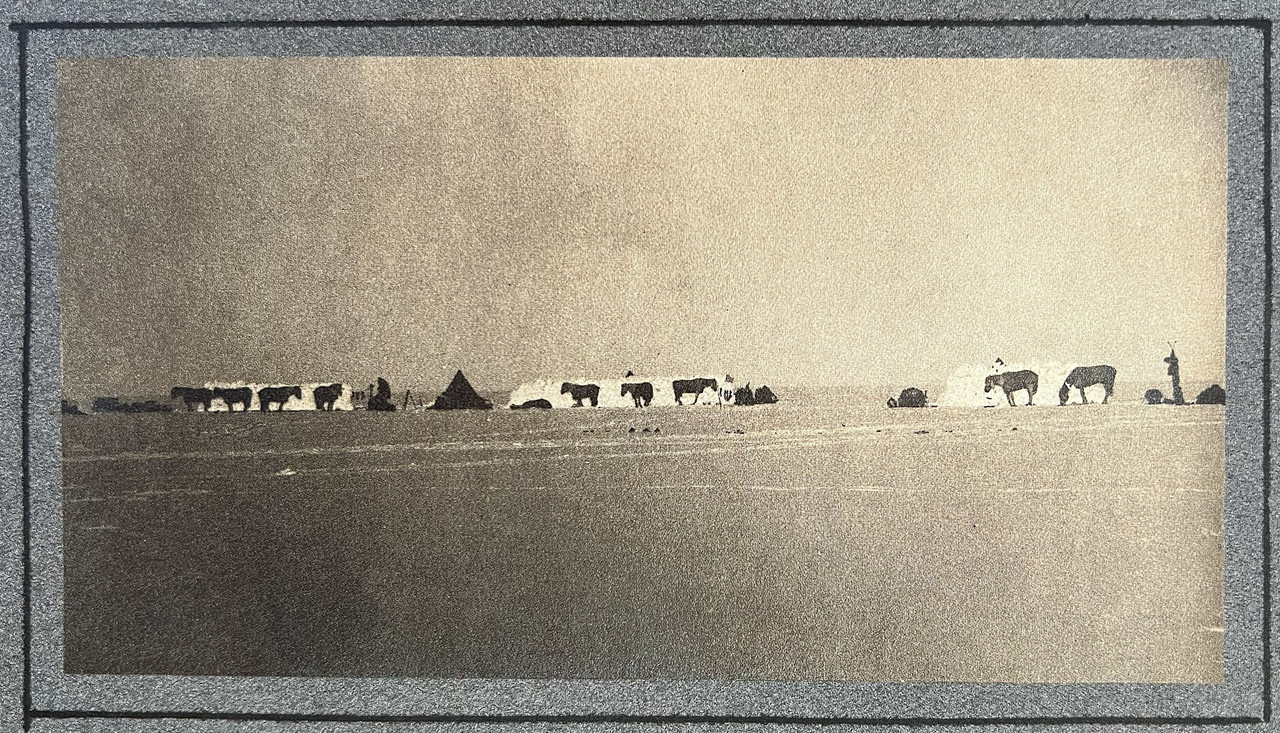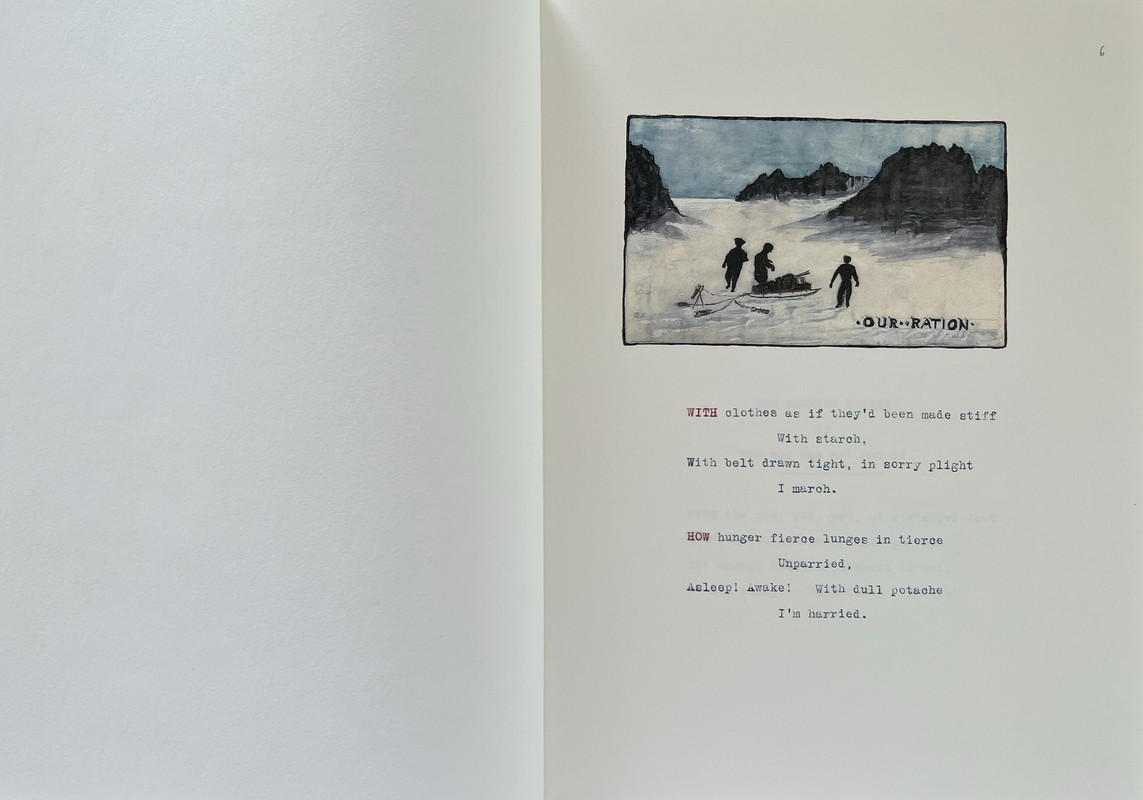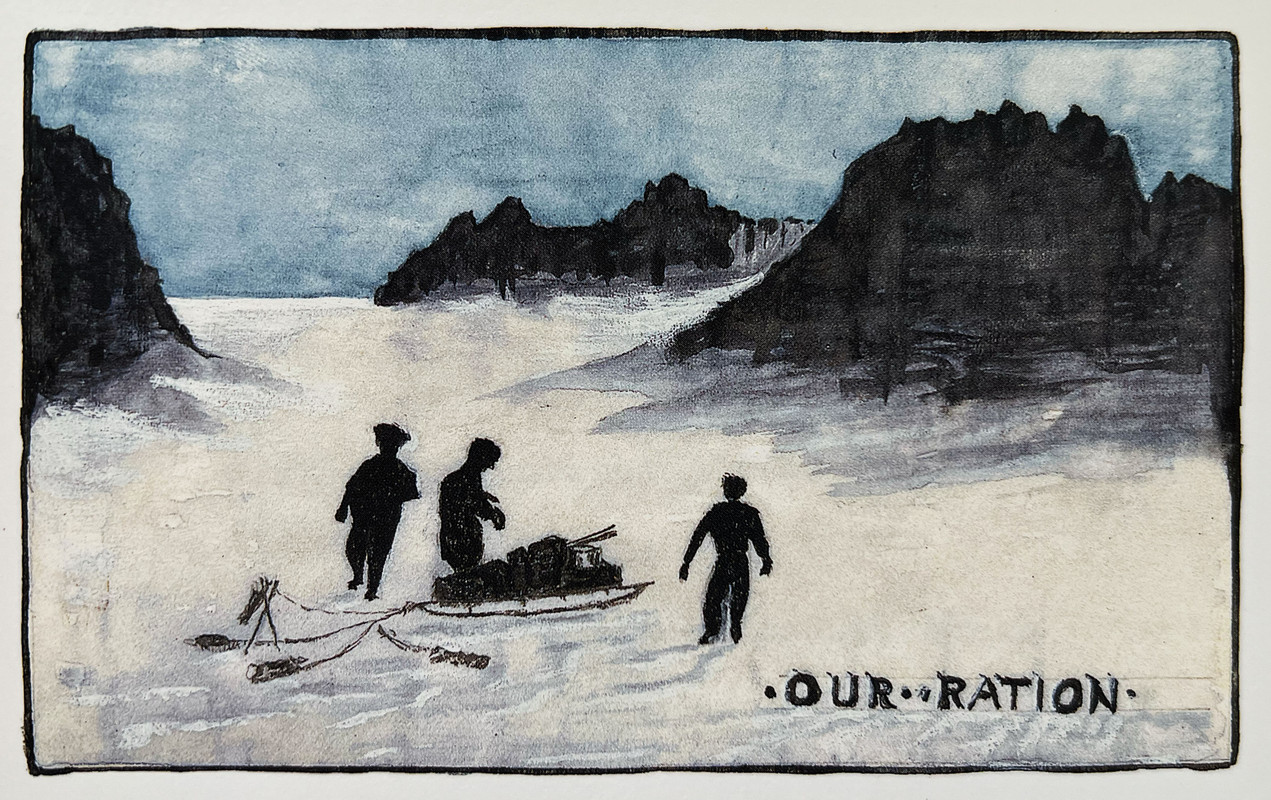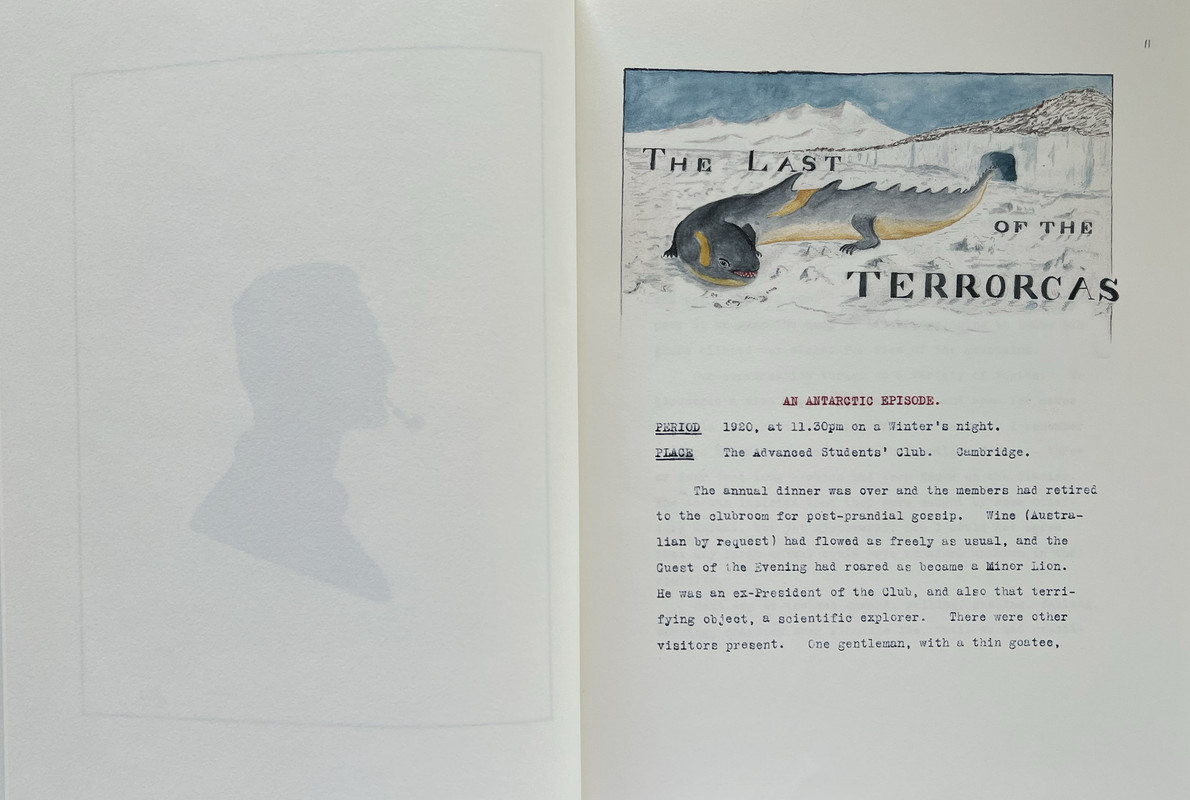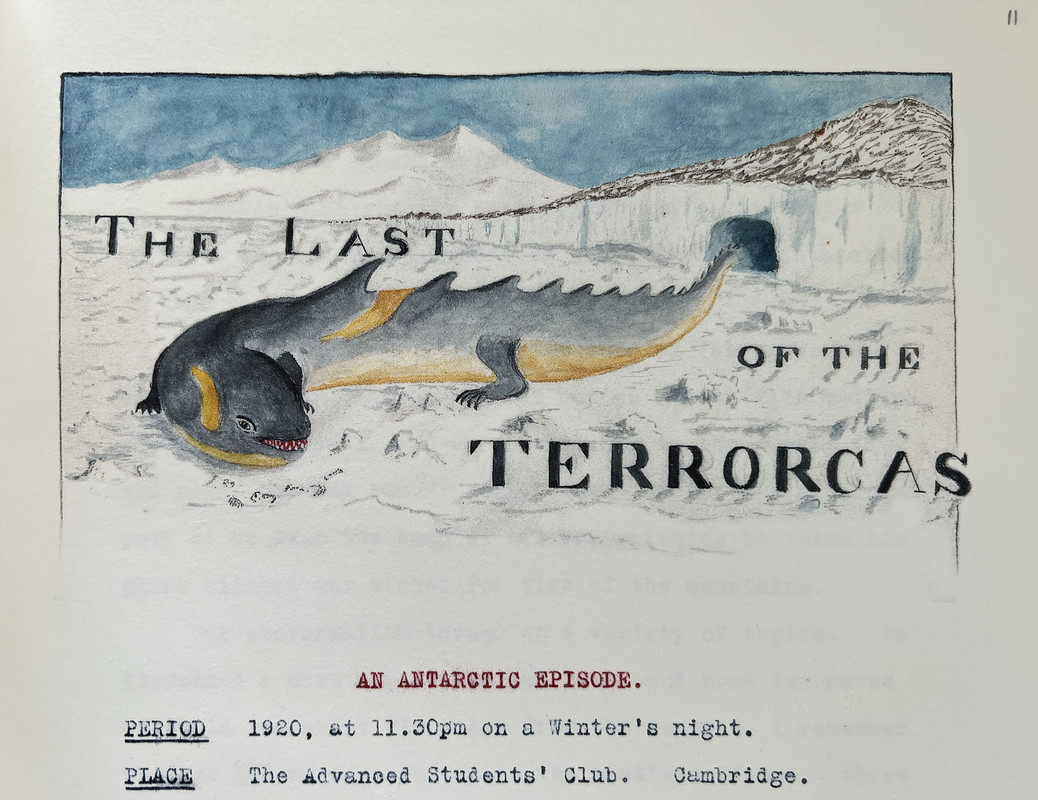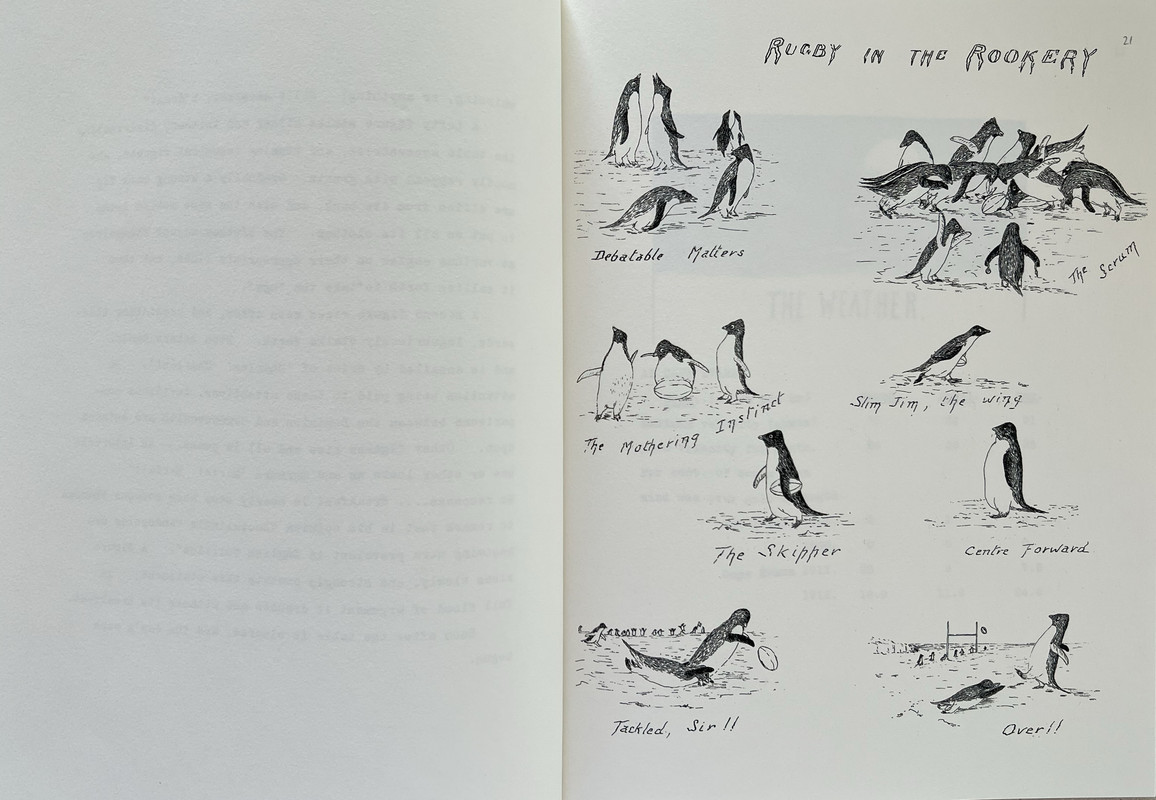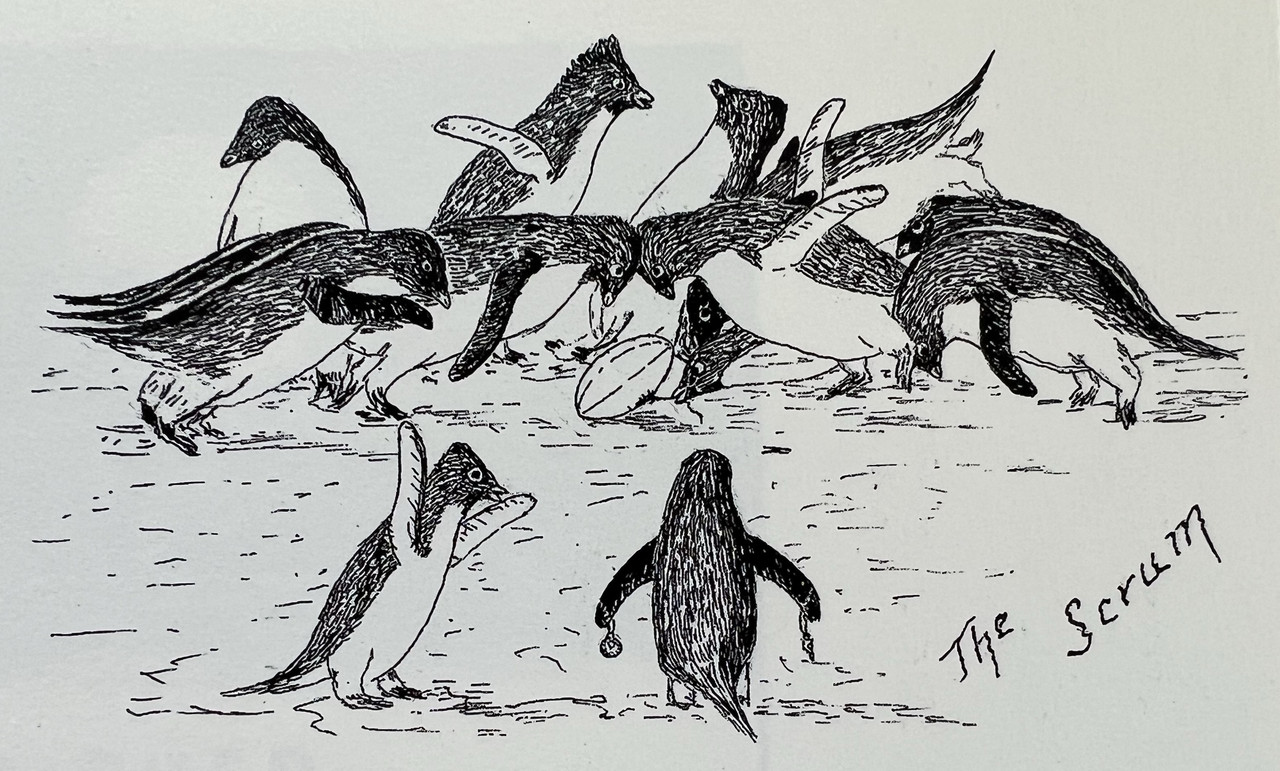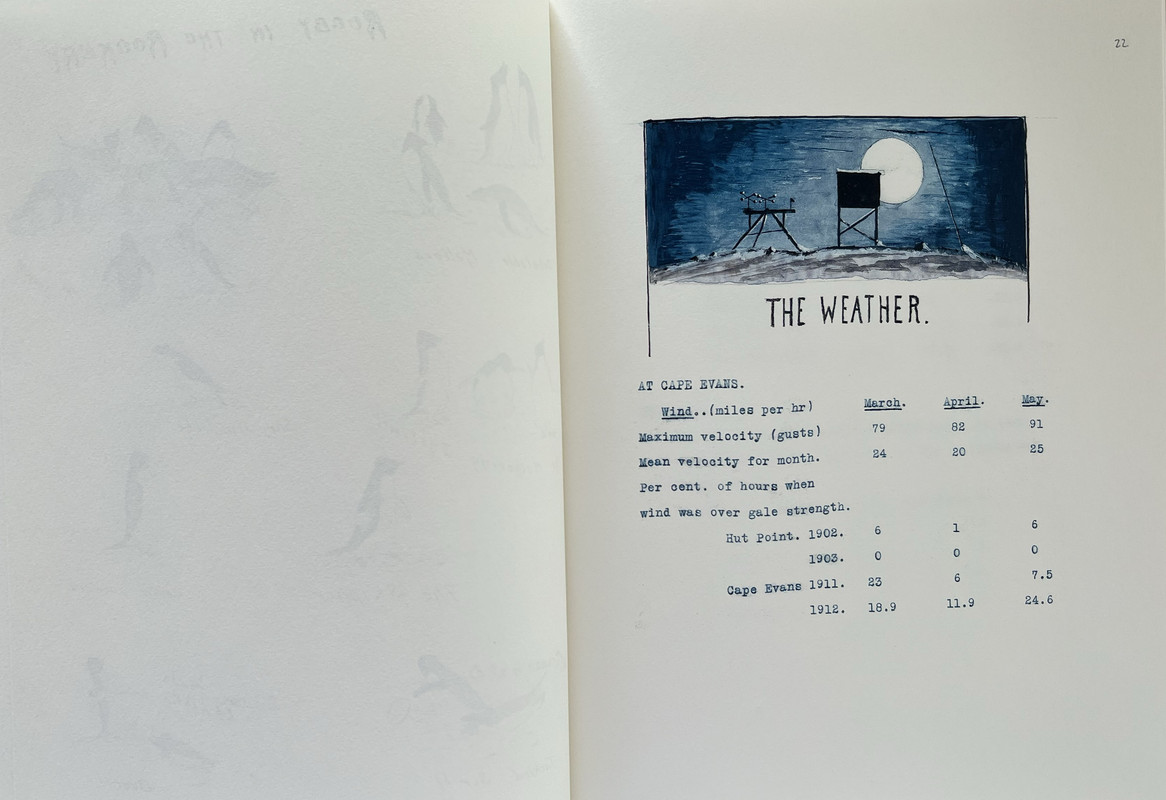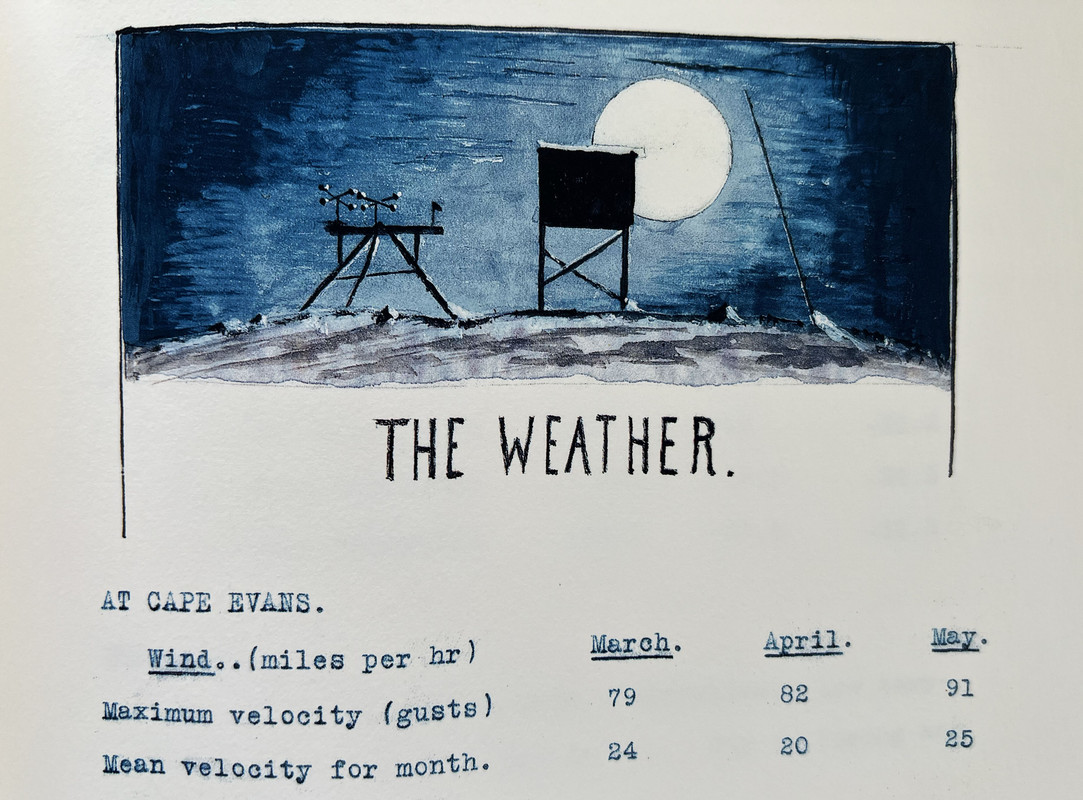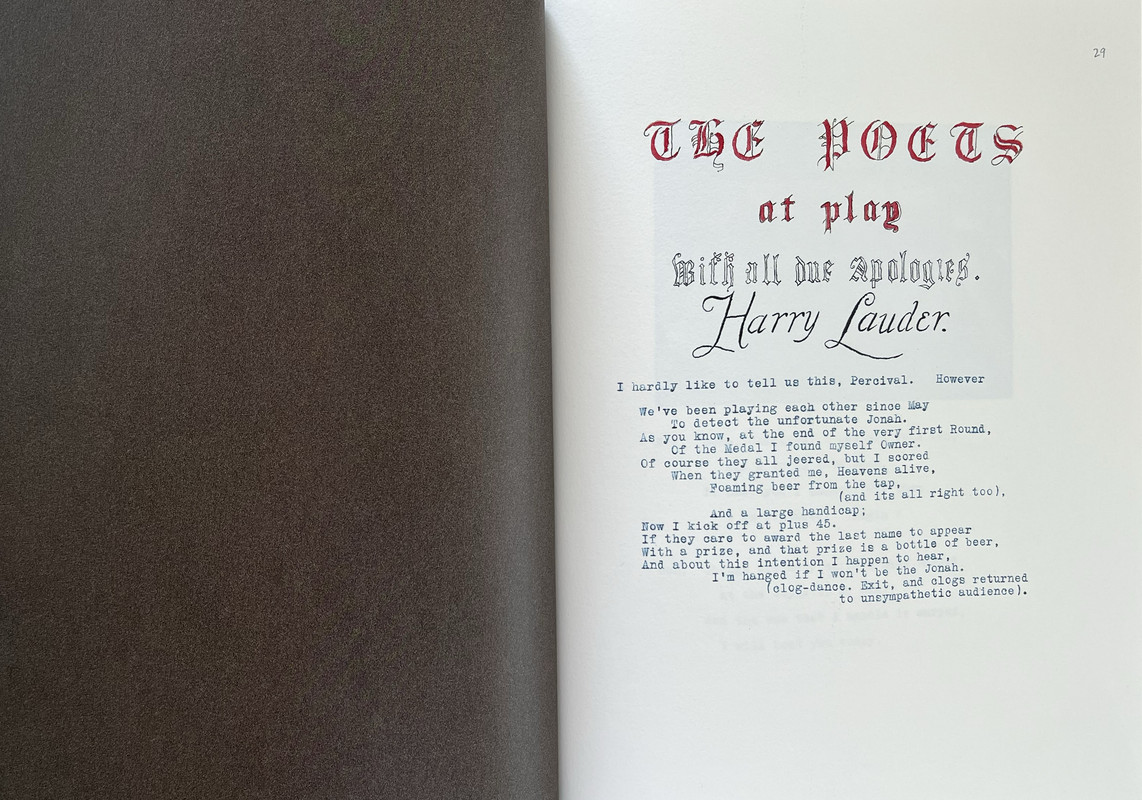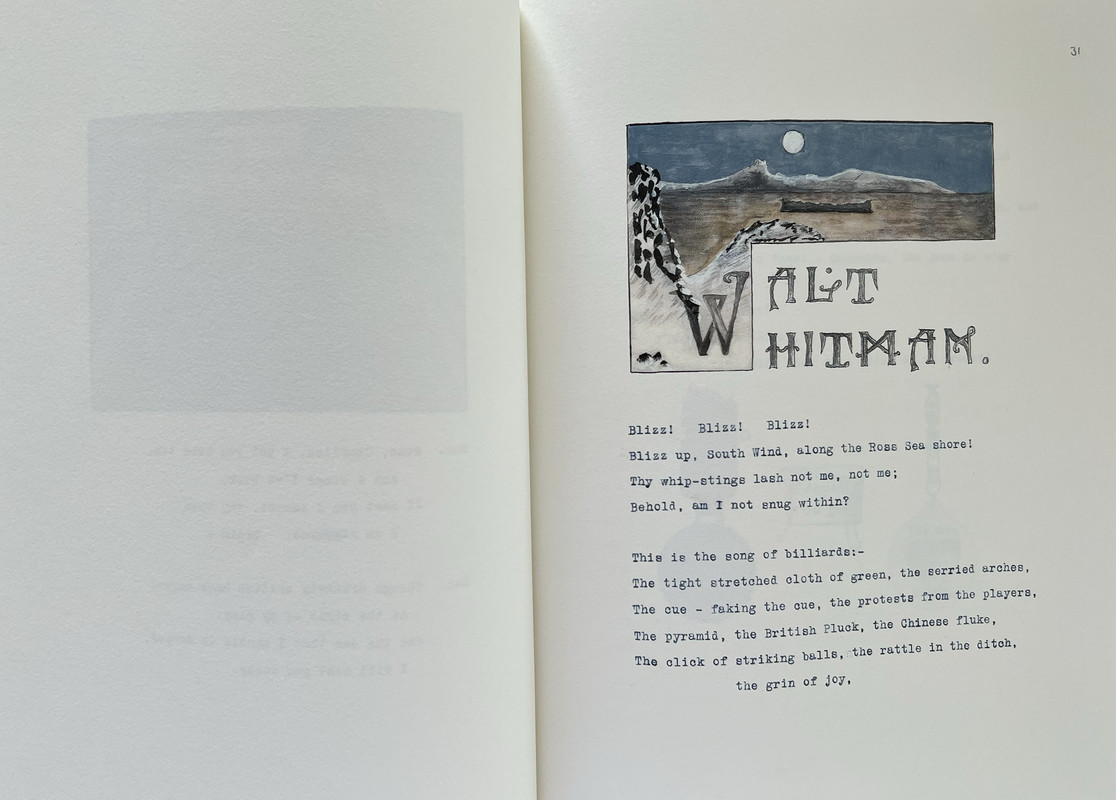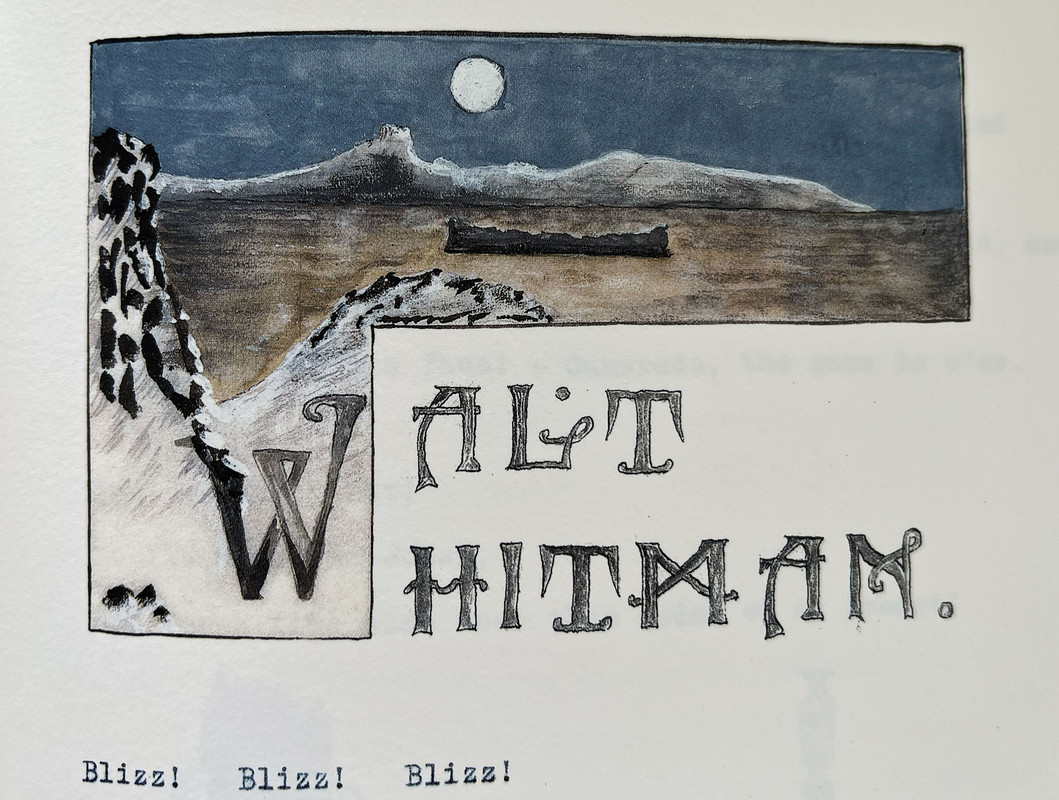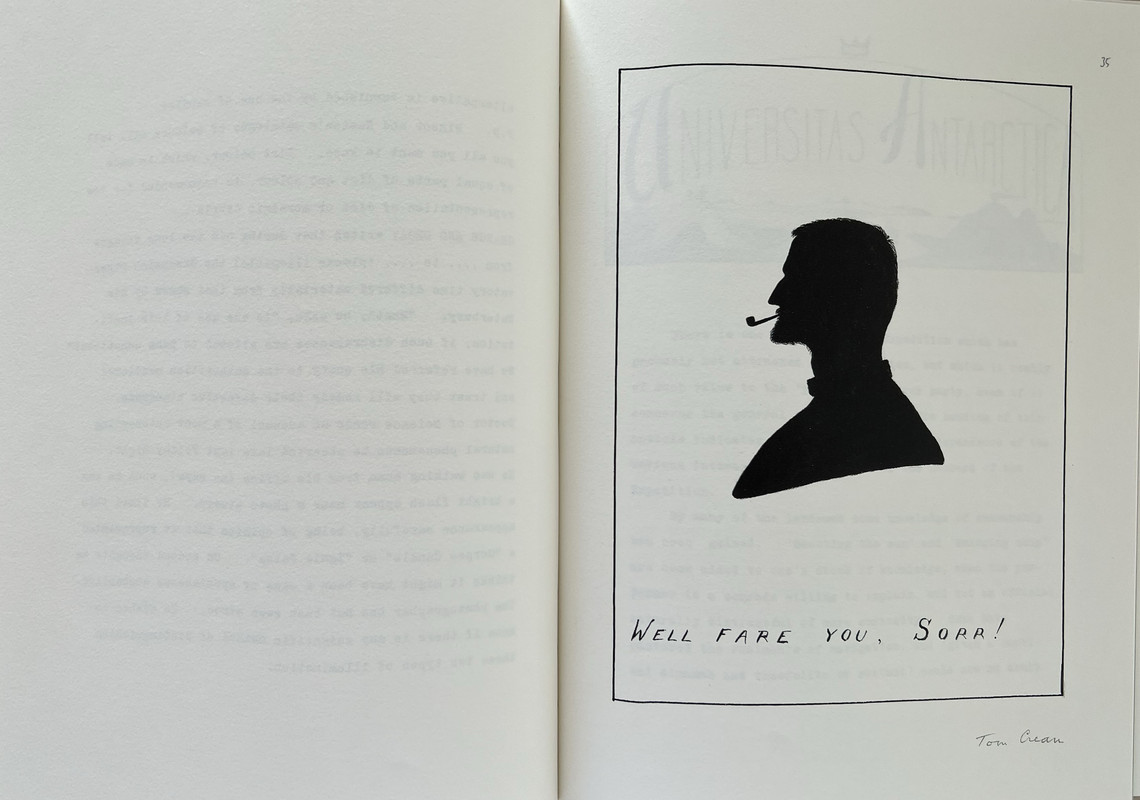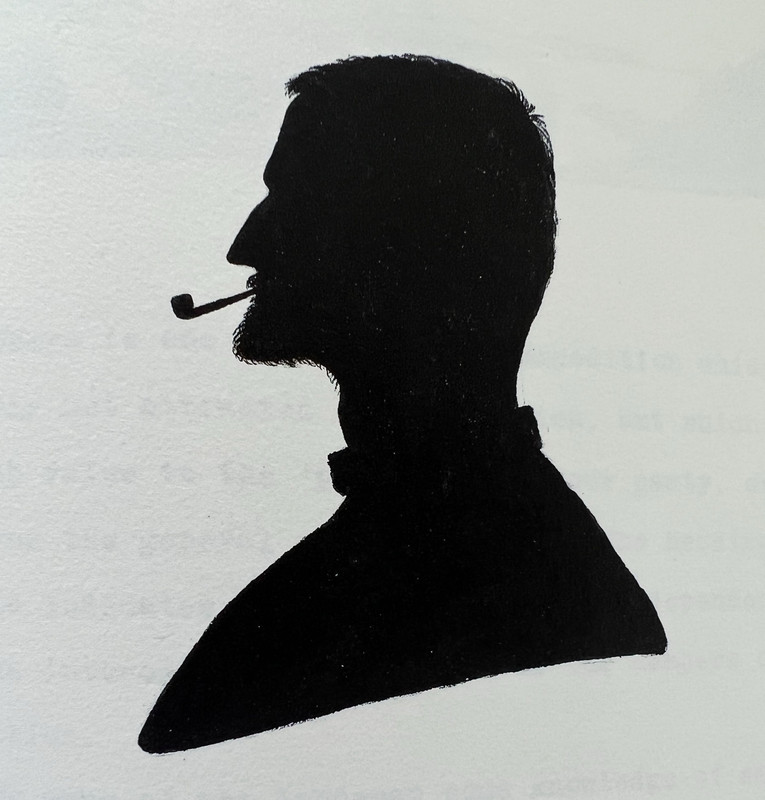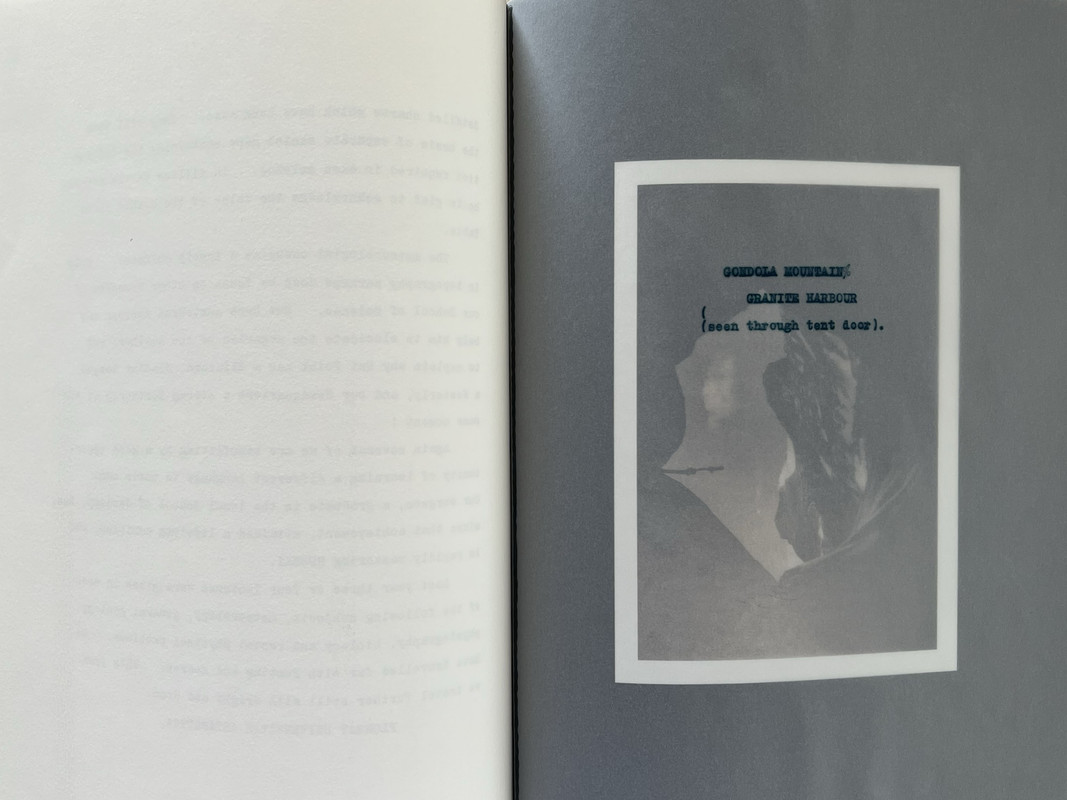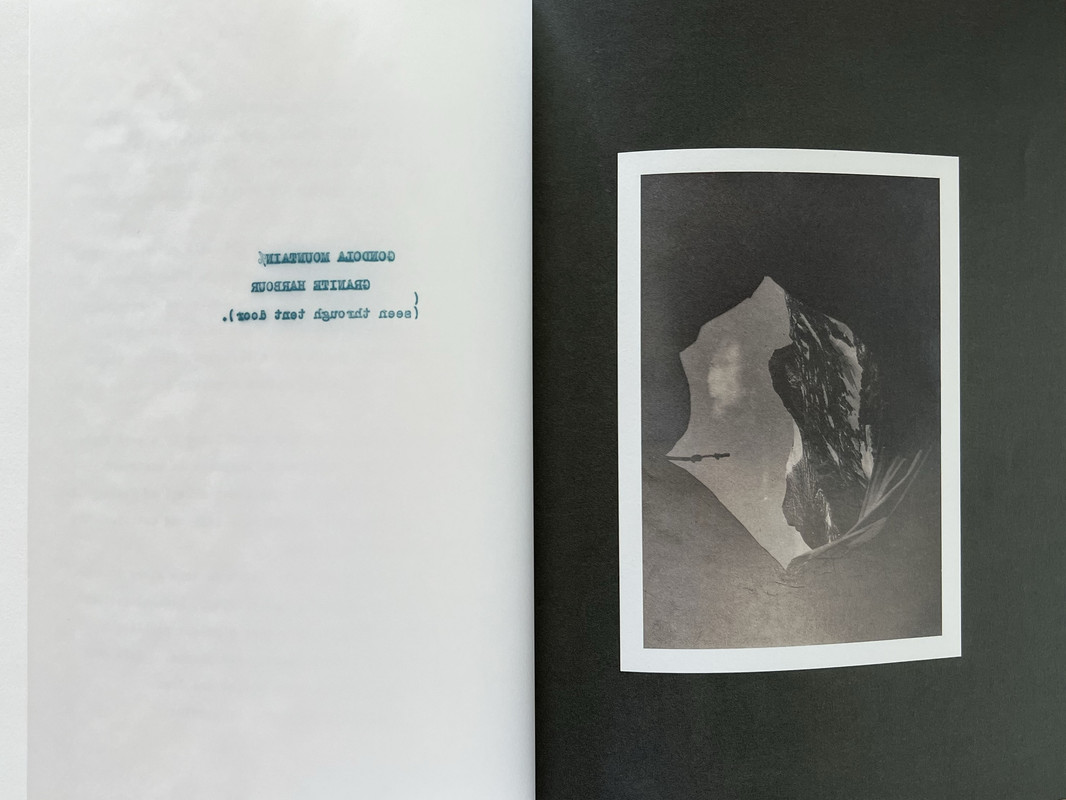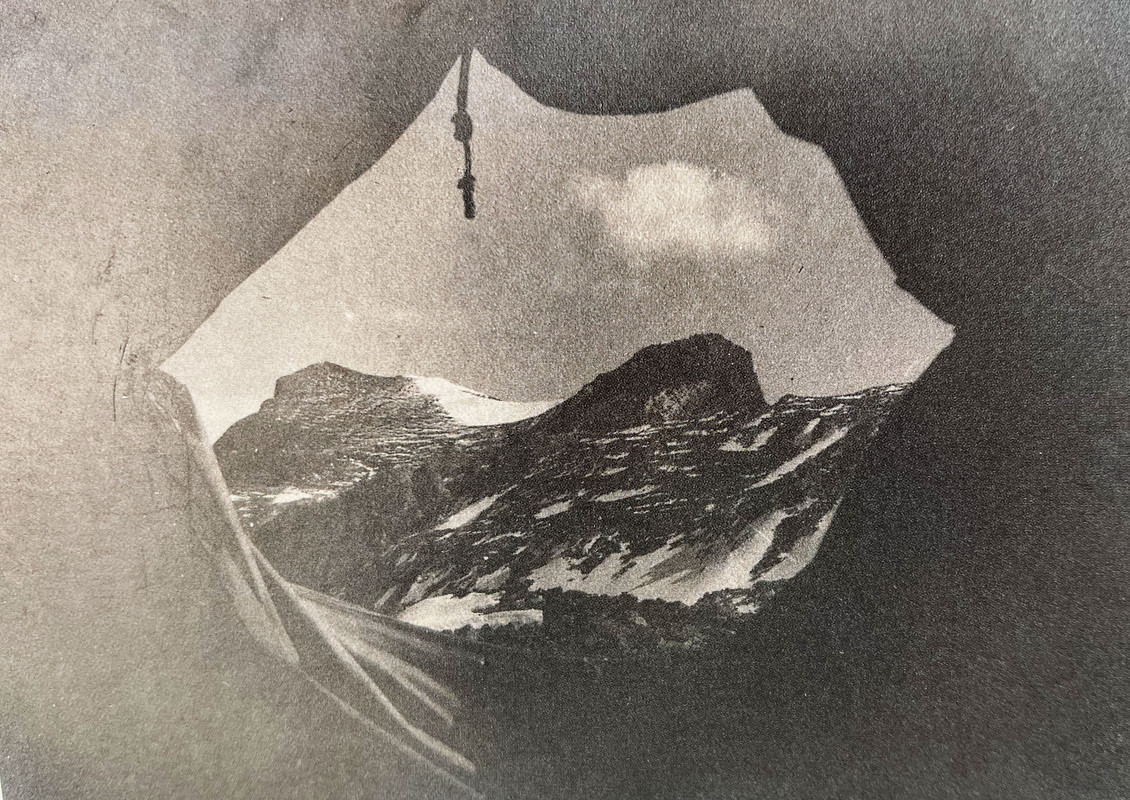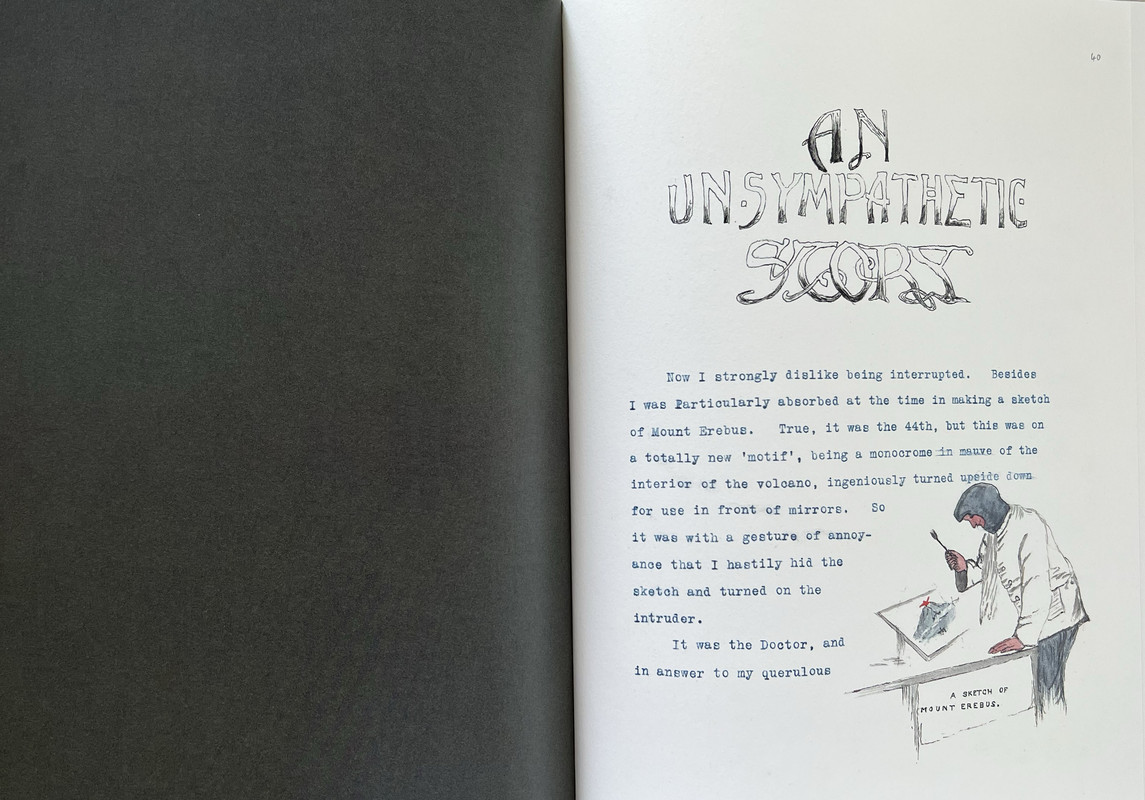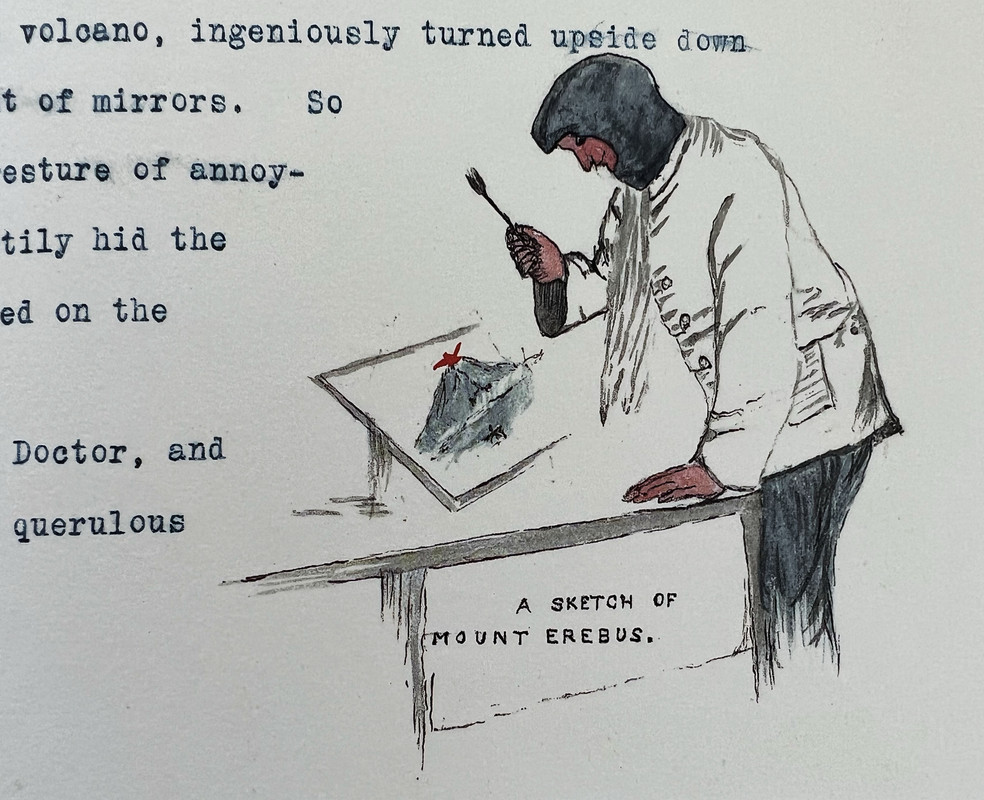 Commentary Volums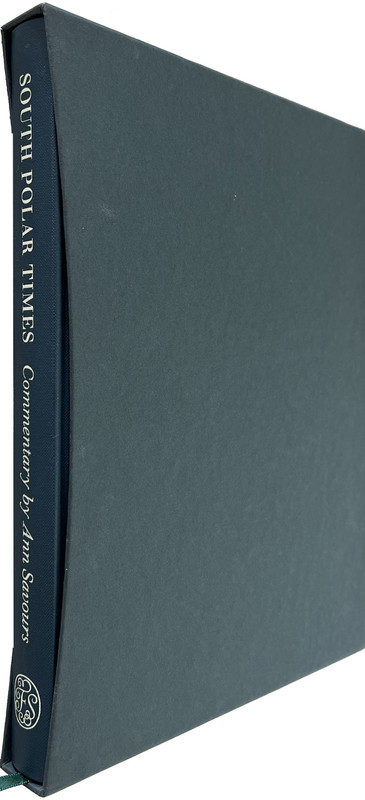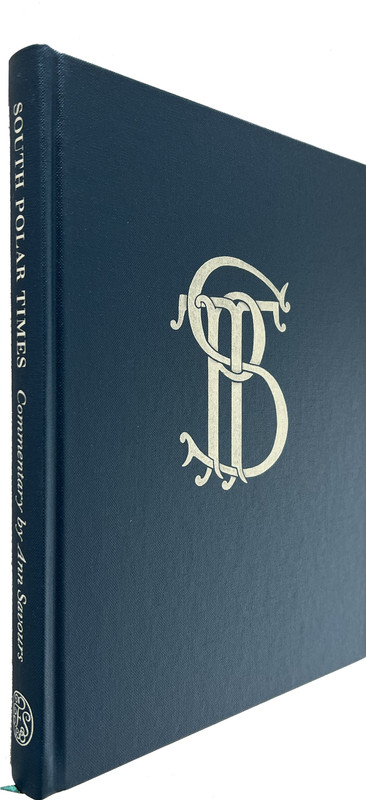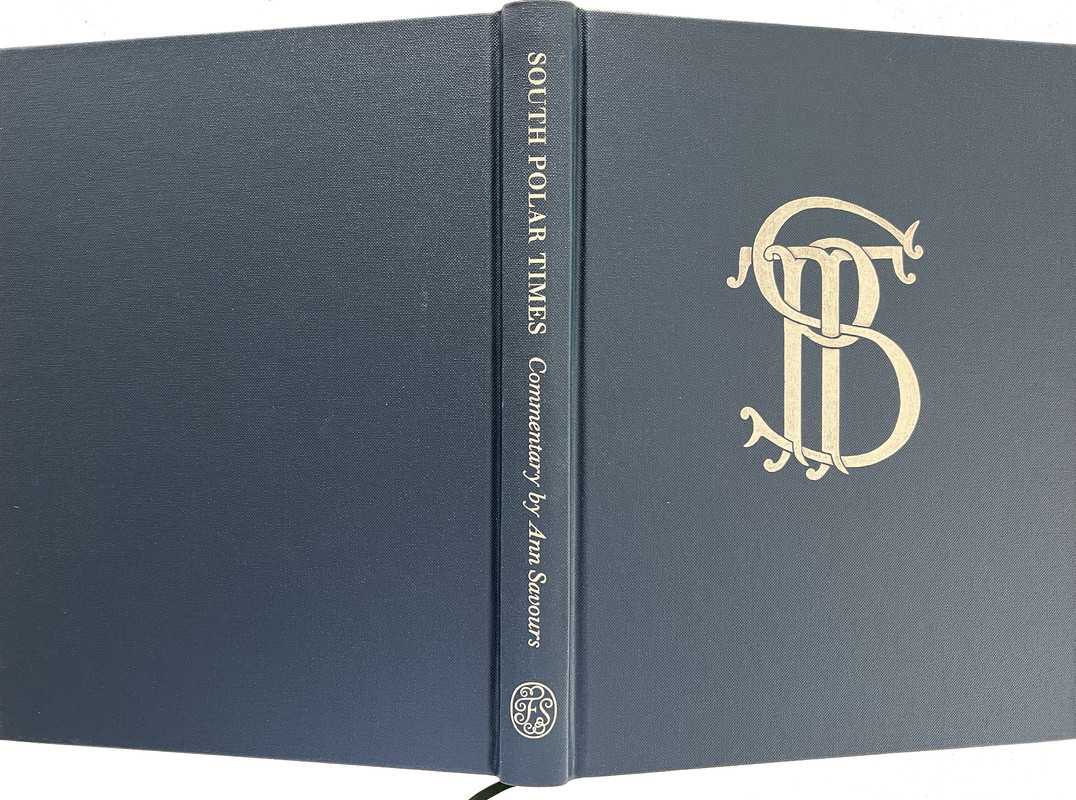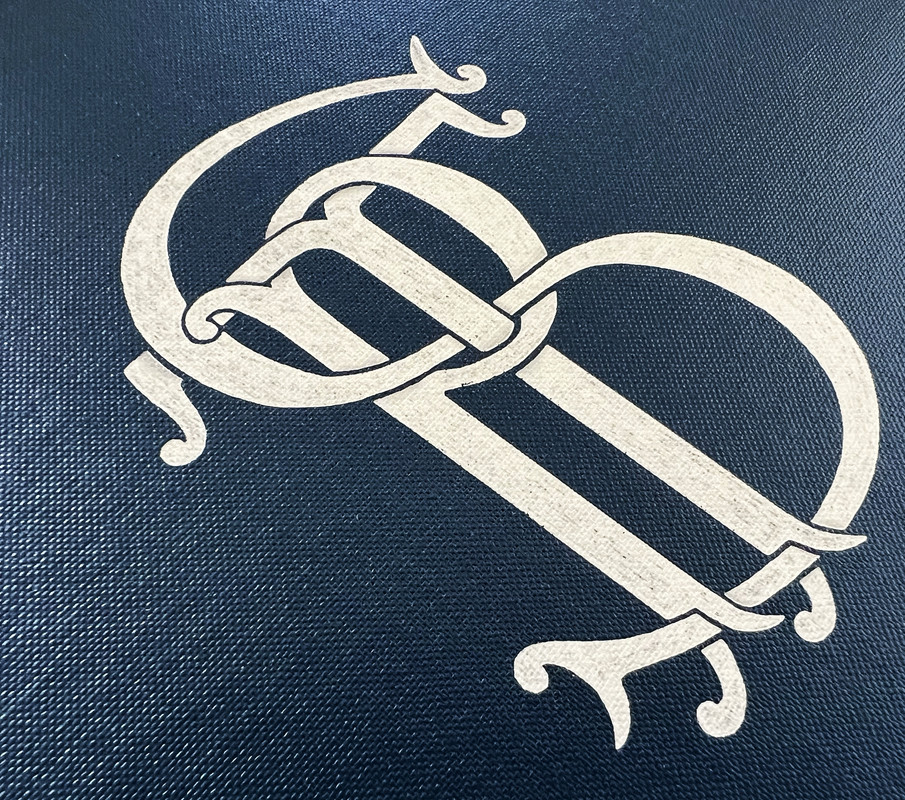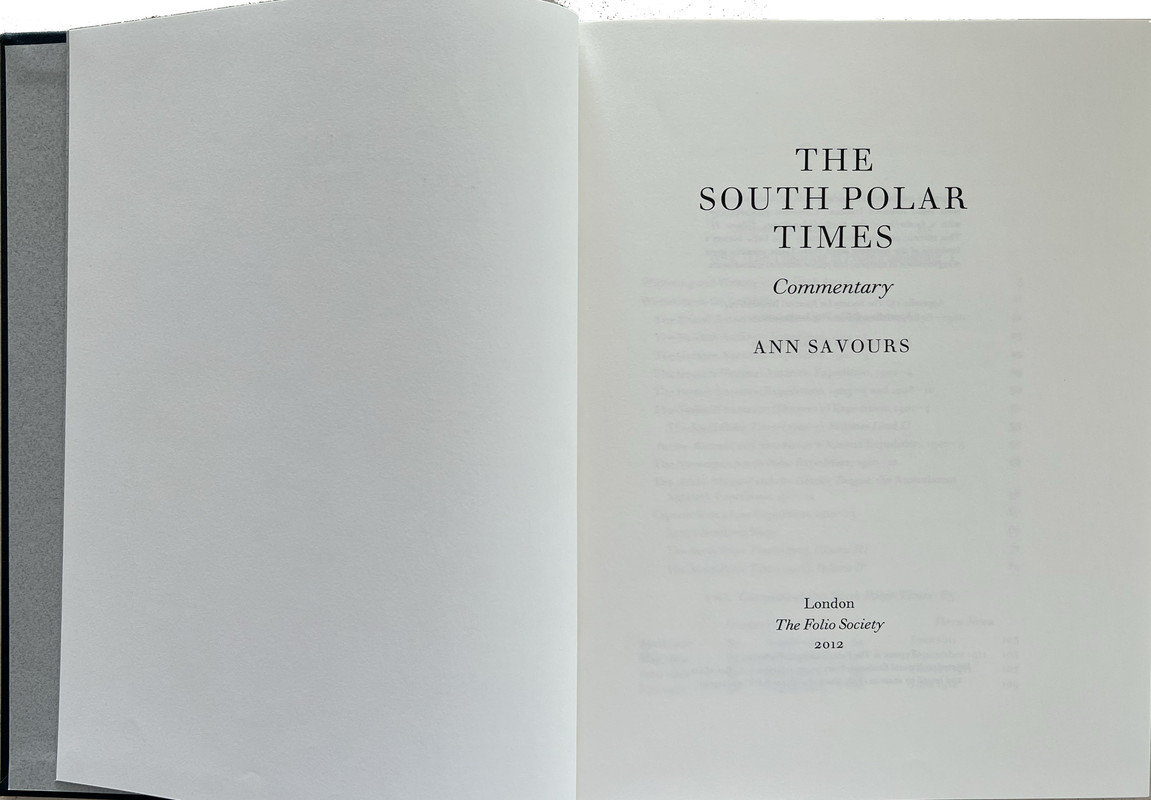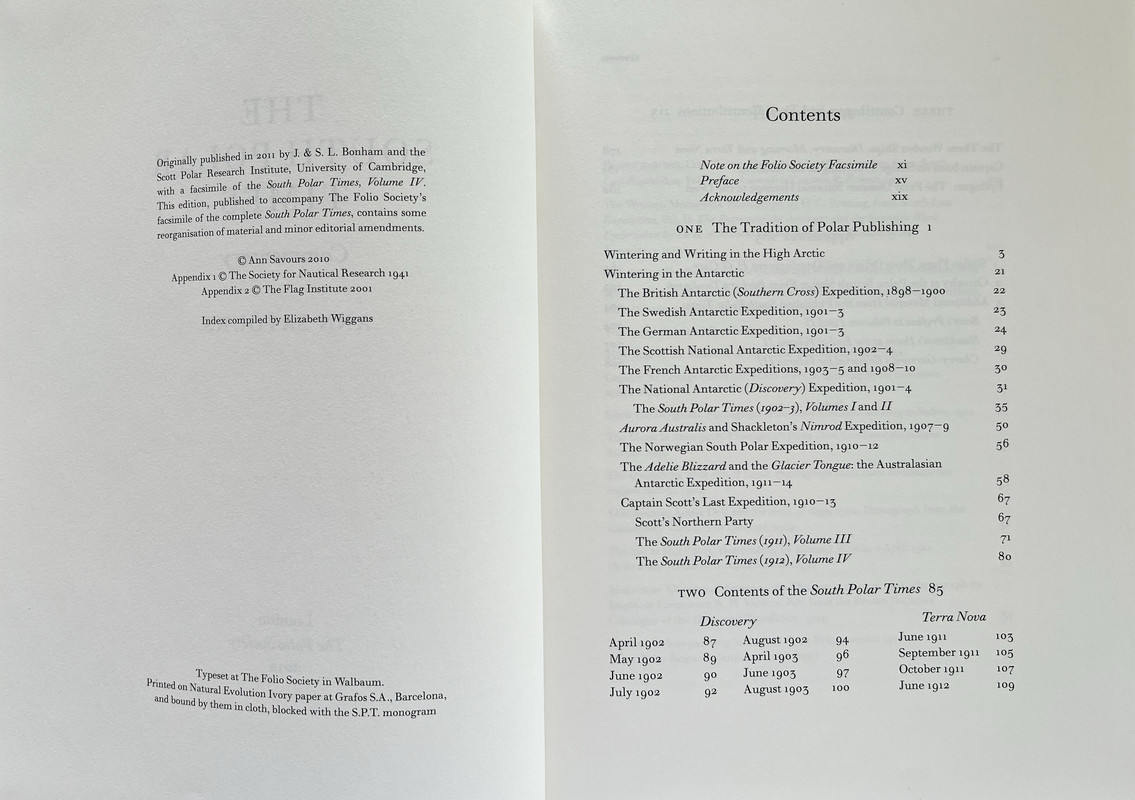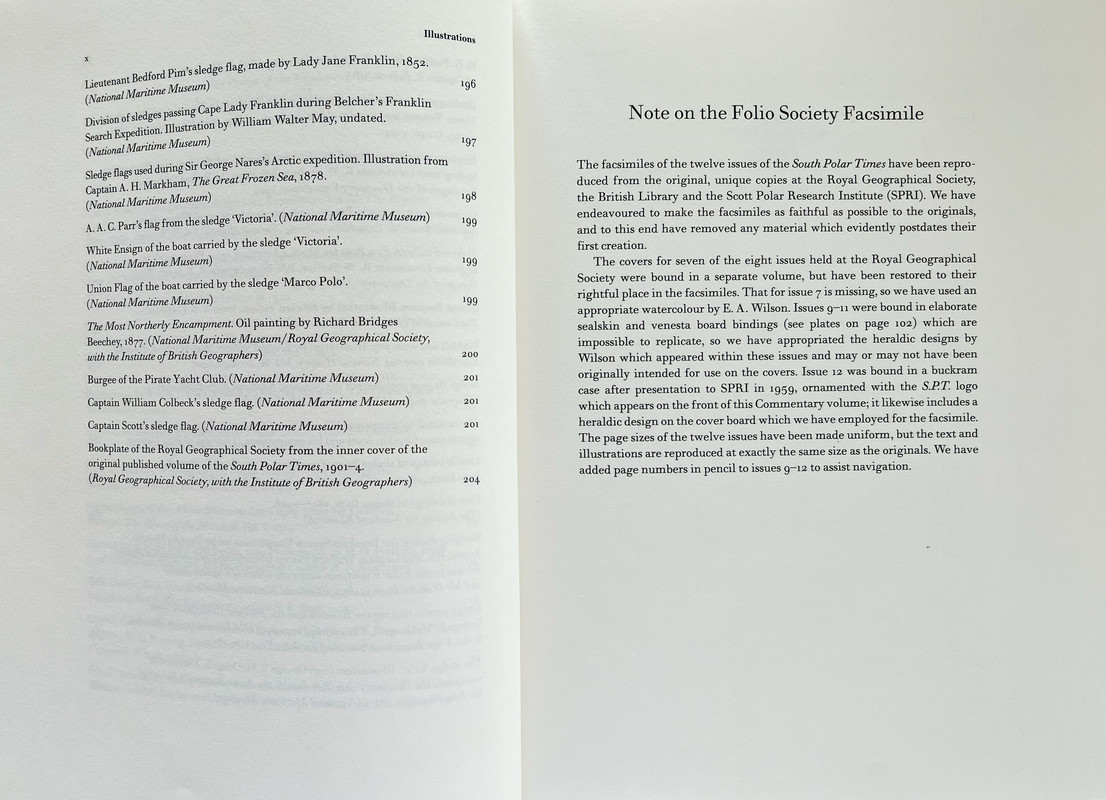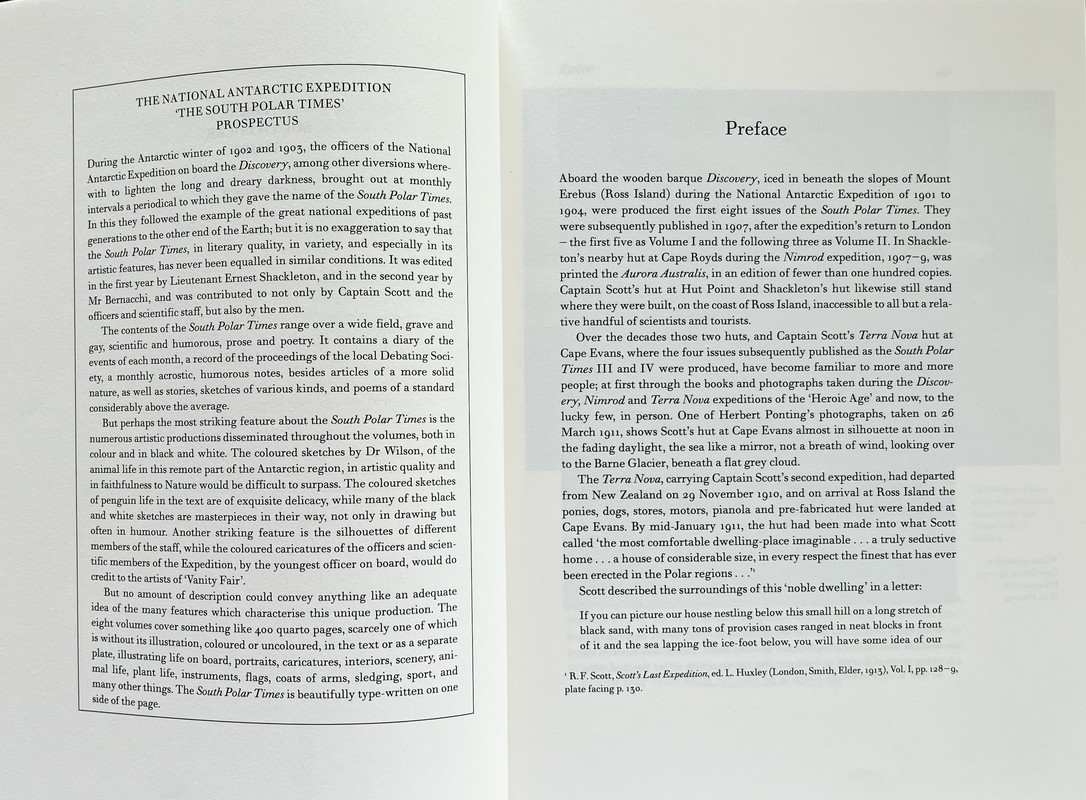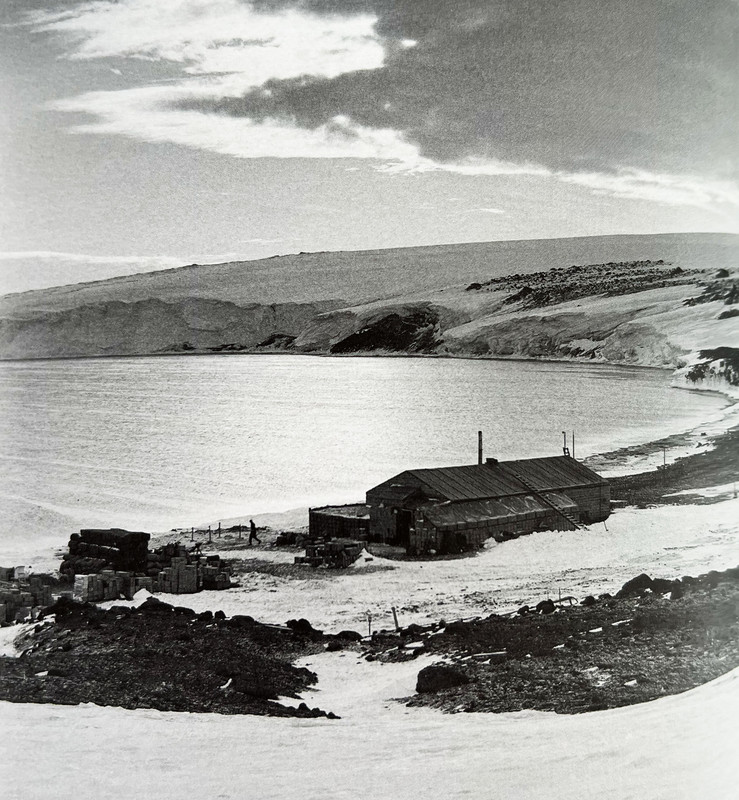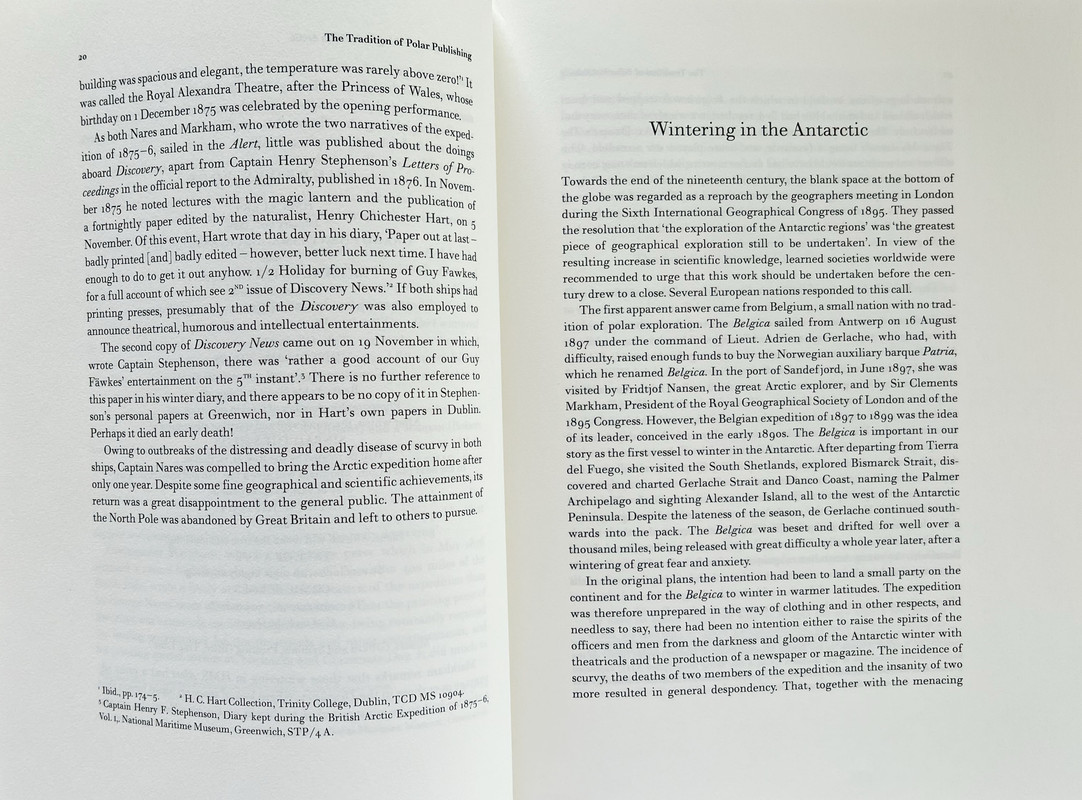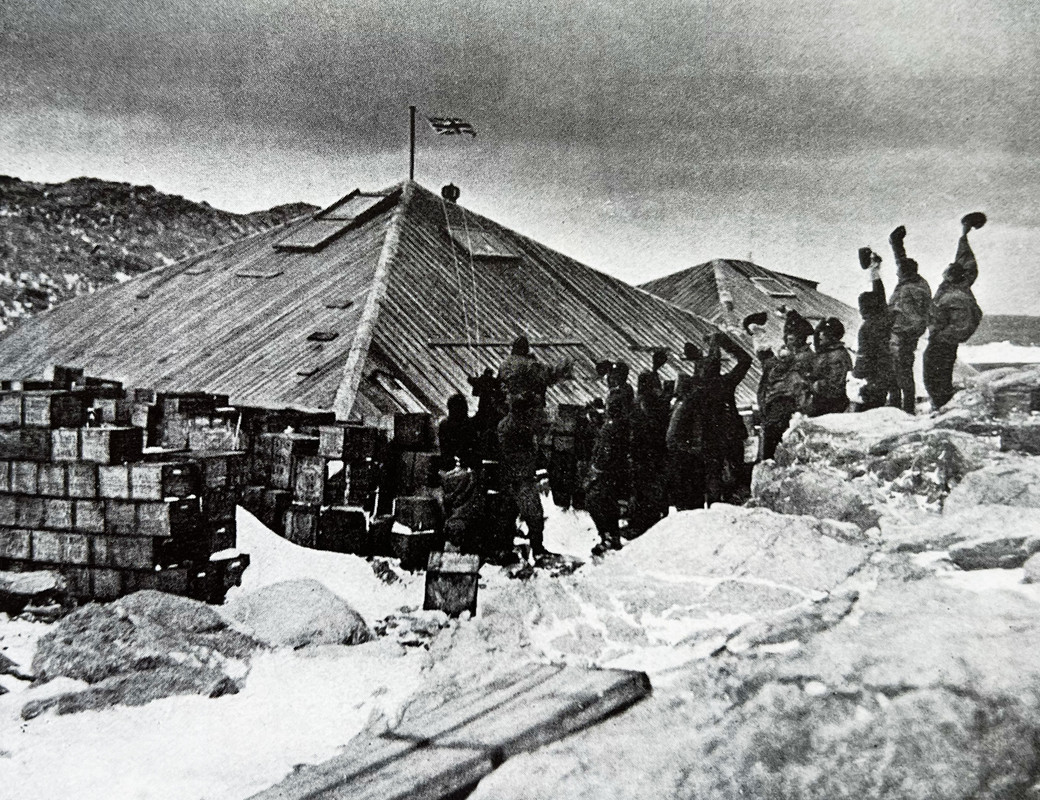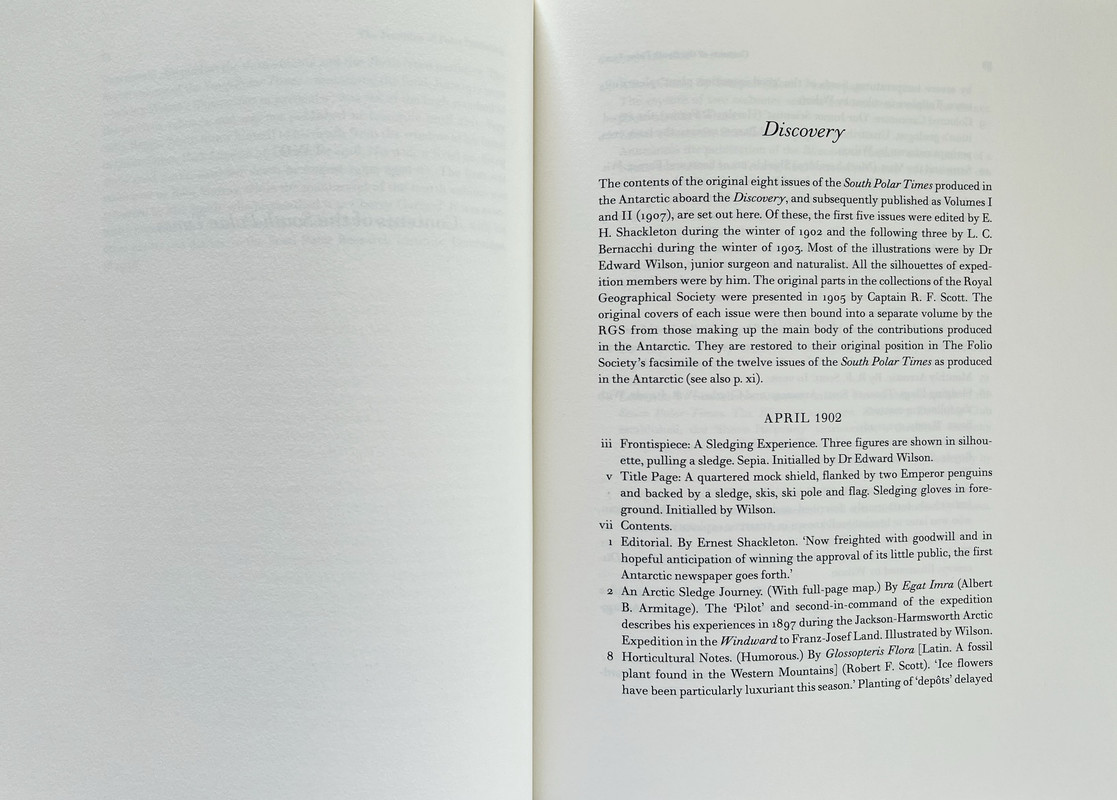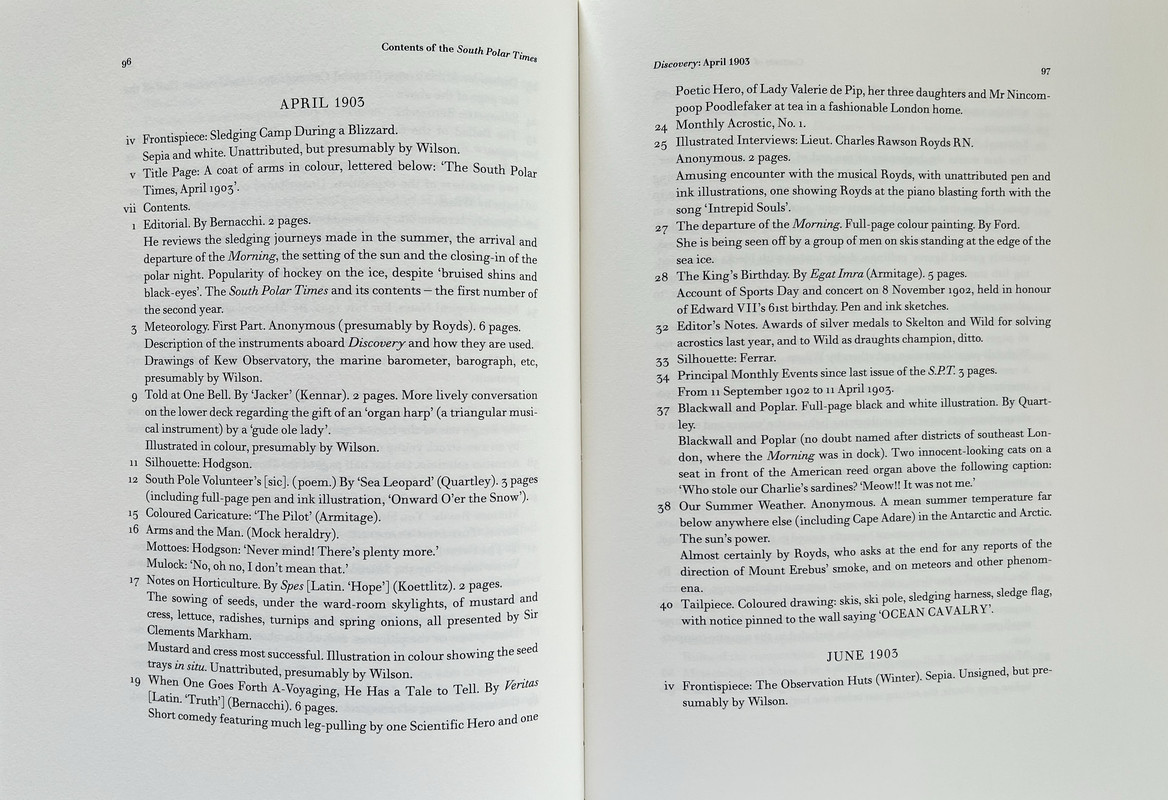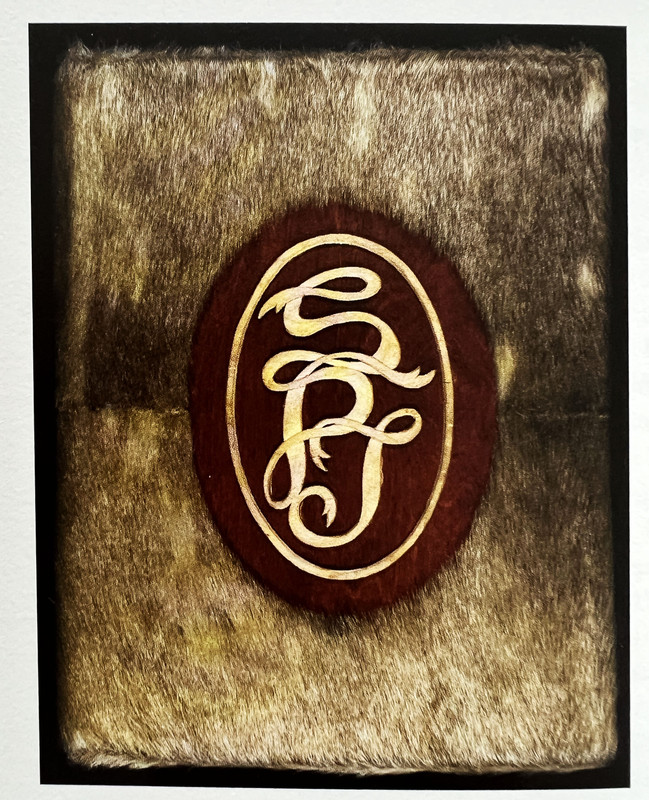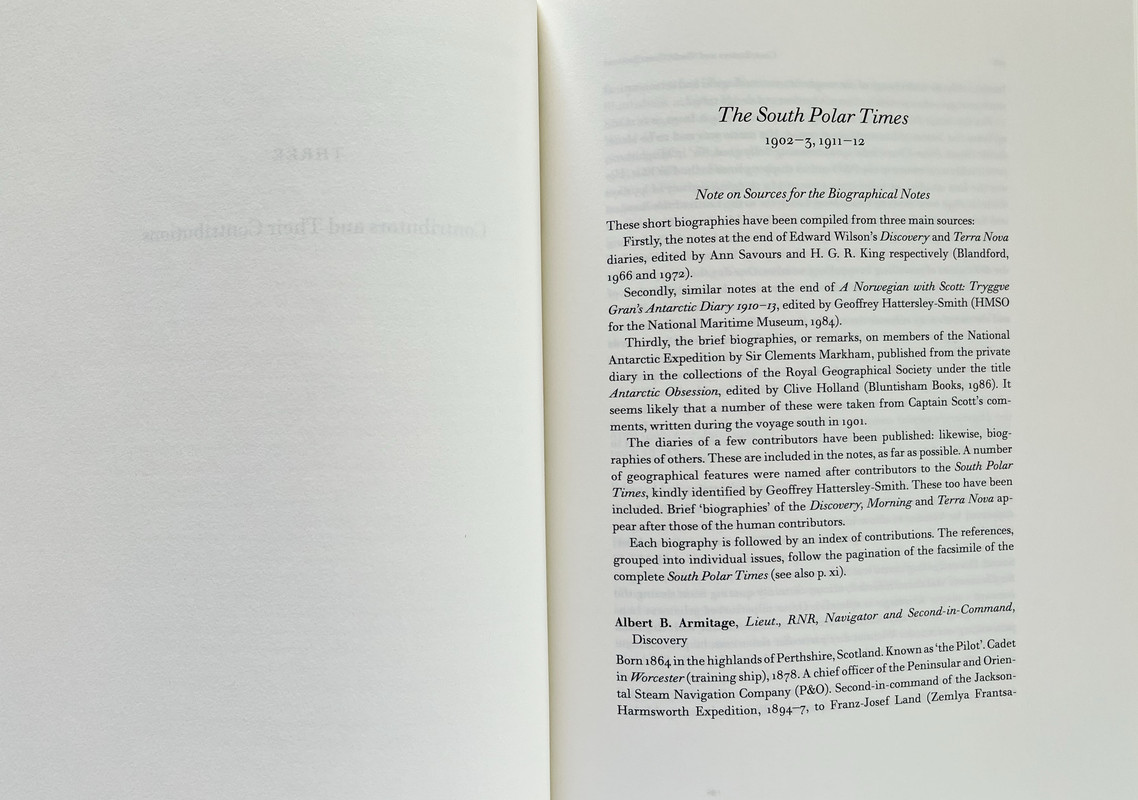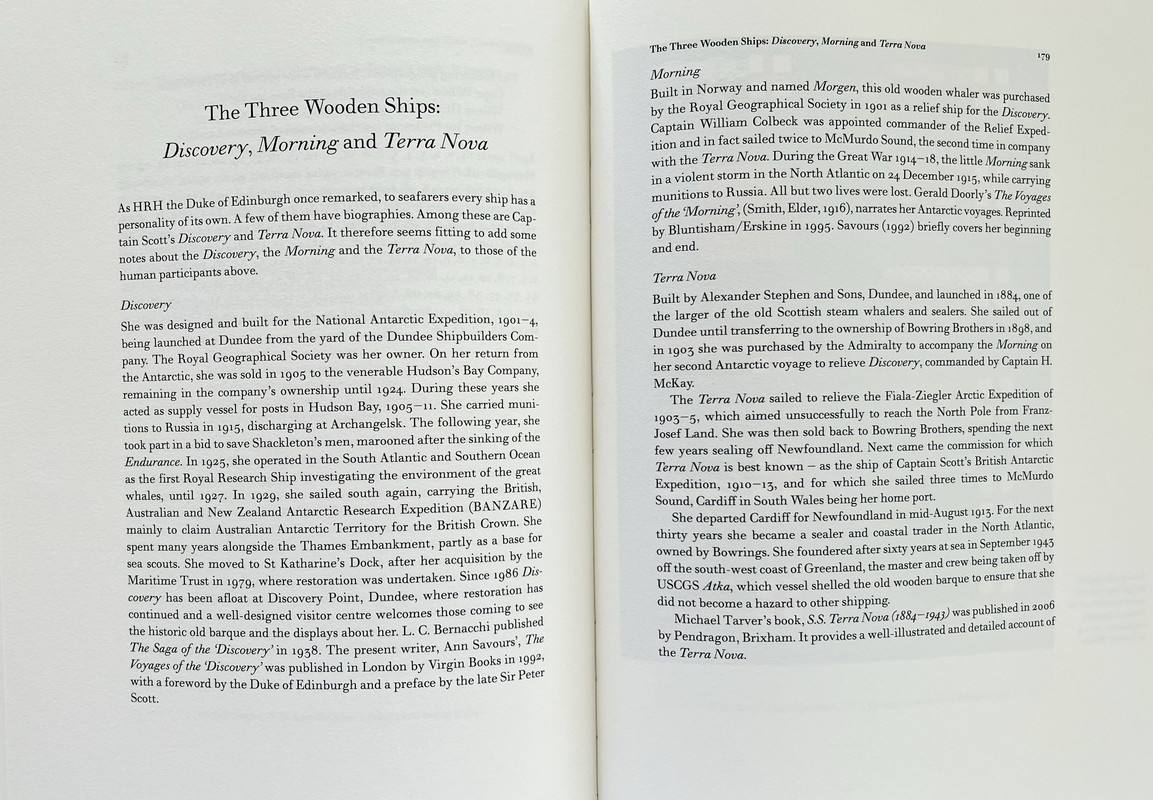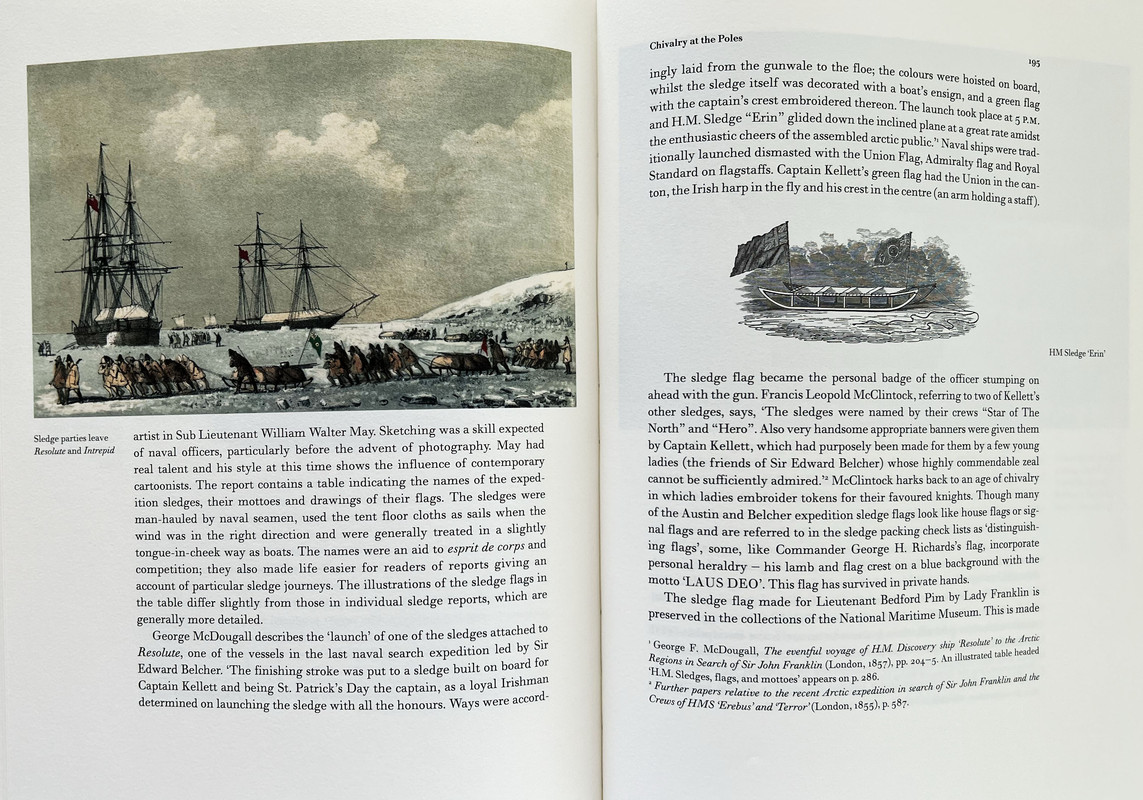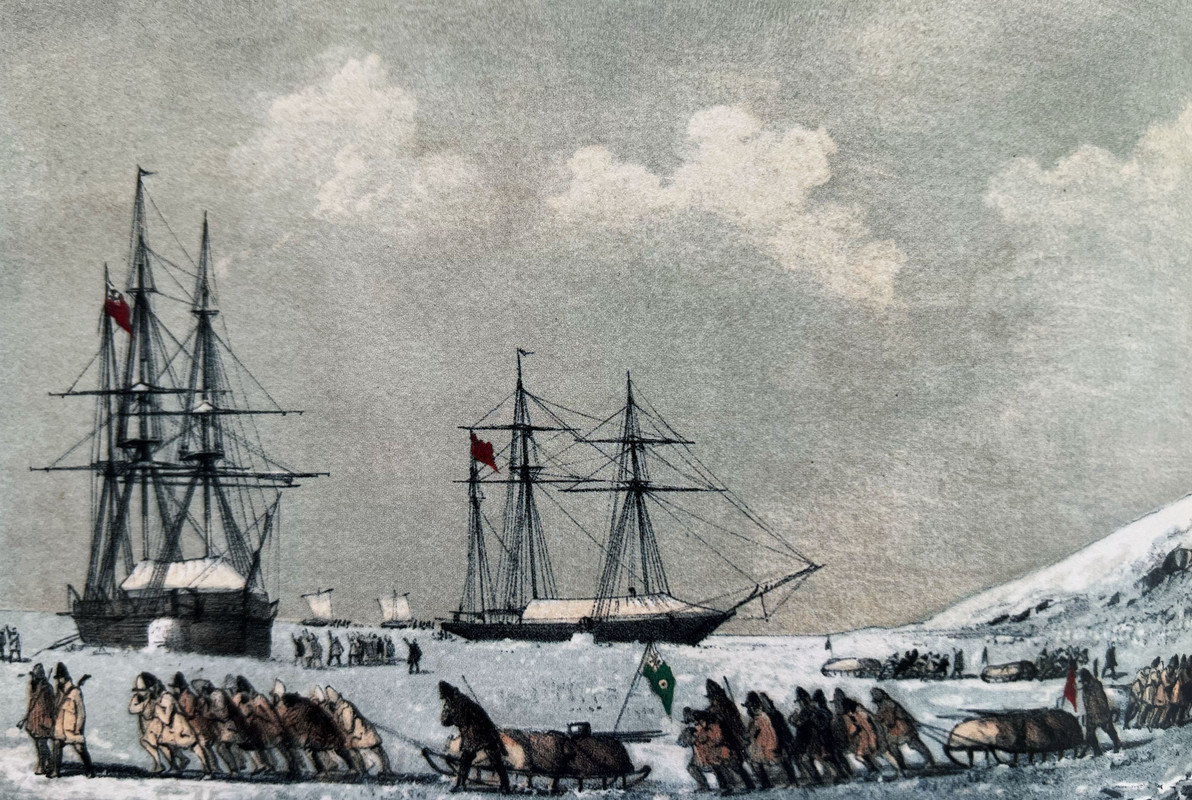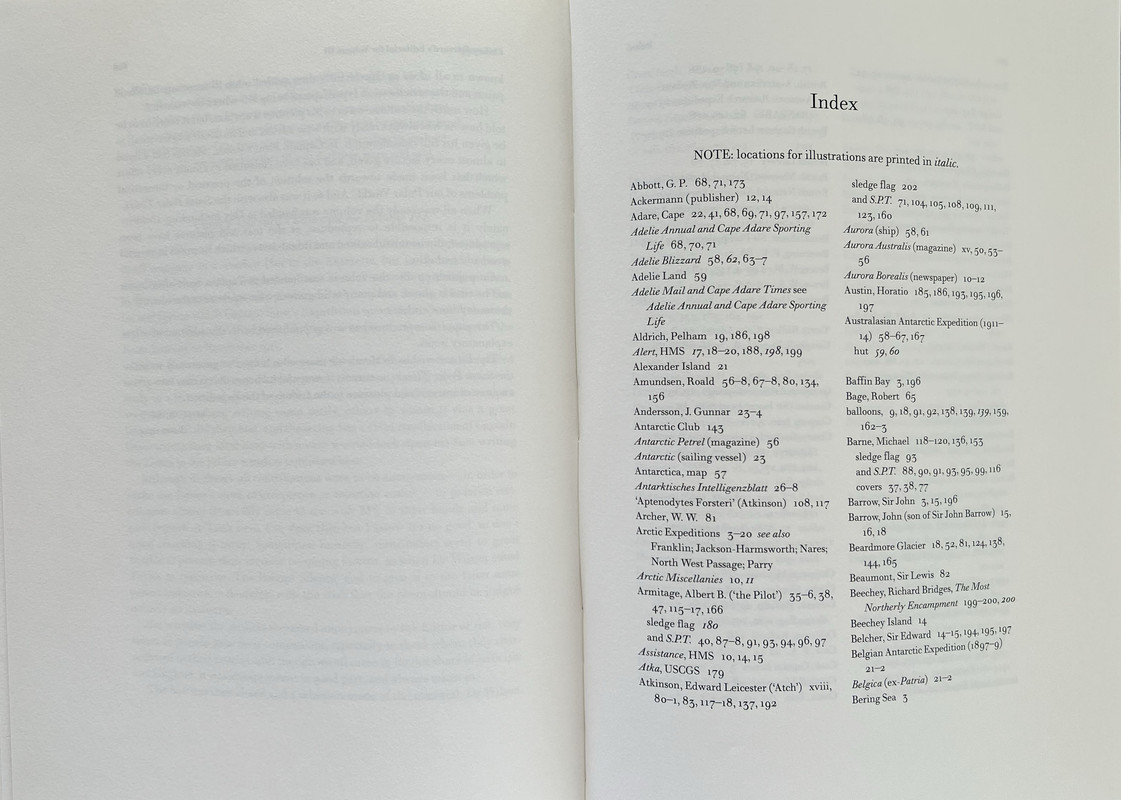 The brochure for the South polar Times limited edition can be seen
here.
An index of the other illustrated reviews in the "Folio Archives" series can be viewed
here.
Another great review
>1 wcarter:
. I have the standard edition (reviewed
here
) which I bought for an embarrassing £20 from the Folio pop-up sale in London. Those were the days! It's very fun to browsing, but I can't see myself ever reading it in any systematic way.