Folio Archives 318: The Citizen of the World by Oliver Goldsmith 1969
Liity LibraryThingin jäseneksi, niin voit kirjoittaa viestin.
The Citizen of the World, Letters from a Chinese Philosopher Residing in London to his Friends in the East by Oliver Goldsmith 1969
In about 1760, Lien Chi Altangi, a Chinese philosopher, travelled overland via Tartary (Russia) from his native China to Amsterdam, from where he took a ship (his first sea voyage) to London where he established himself.
This book is a collection of 123 letters written by Lien (and sometimes to Lien from China) in which he describes the alien style of life on the other side of the planet. He is amazed by the differences, and in his letters describes everything from social manners to architecture. He also gets involved with an intrigue when Lien's son decides to join his father, but during the journey becomes involved with a Circassian woman he rescues from slavery.
Except, Lien did not exist. It was an entire fiction devised by Oliver Goldsmith (born 1830), a struggling writer, to improve his financial situation, and in this he succeeded, as the letters were a success.
The letters still make interesting reading as they describe England over 250 years ago, but it is not a book to read from cover to cover in one go. I read the letters a few at a time after finishing other books, and they kept me quite amused as well as educating me about 18th. Century London.
The book is unillustrated except for decorations by Cecil Keeling at the start of each letter. There is an eleven page introduction by Rosalind Vallance. The 352 page book is printed on cream coloured paper and quarter bound in dark blue cloth with Cockerell marbled paper boards. The spine is titled in gilt. It has light brown endleaves decorated with 12 of Keeling's decorations in brown. The cream card slipcase measures 23.4x15cm.
. . . .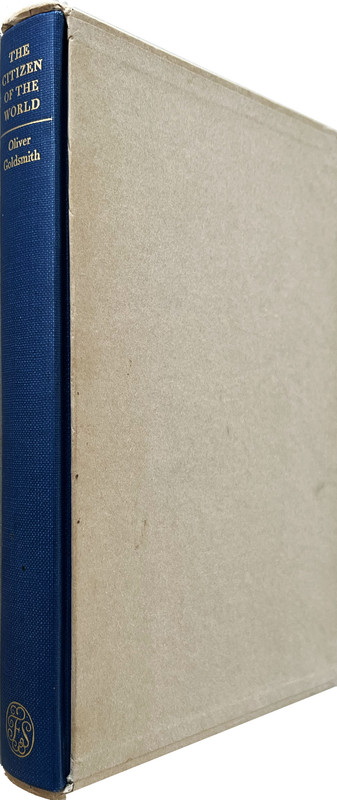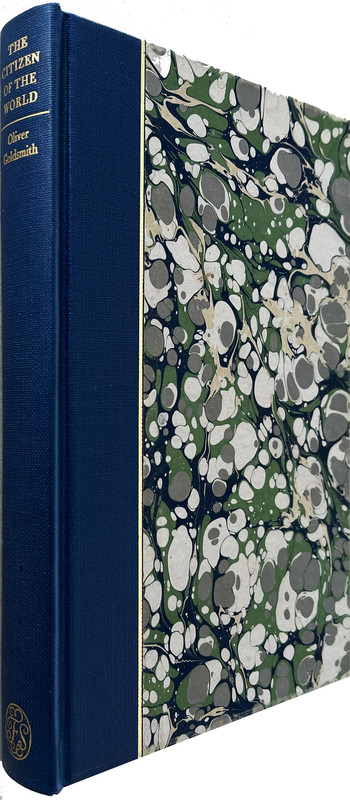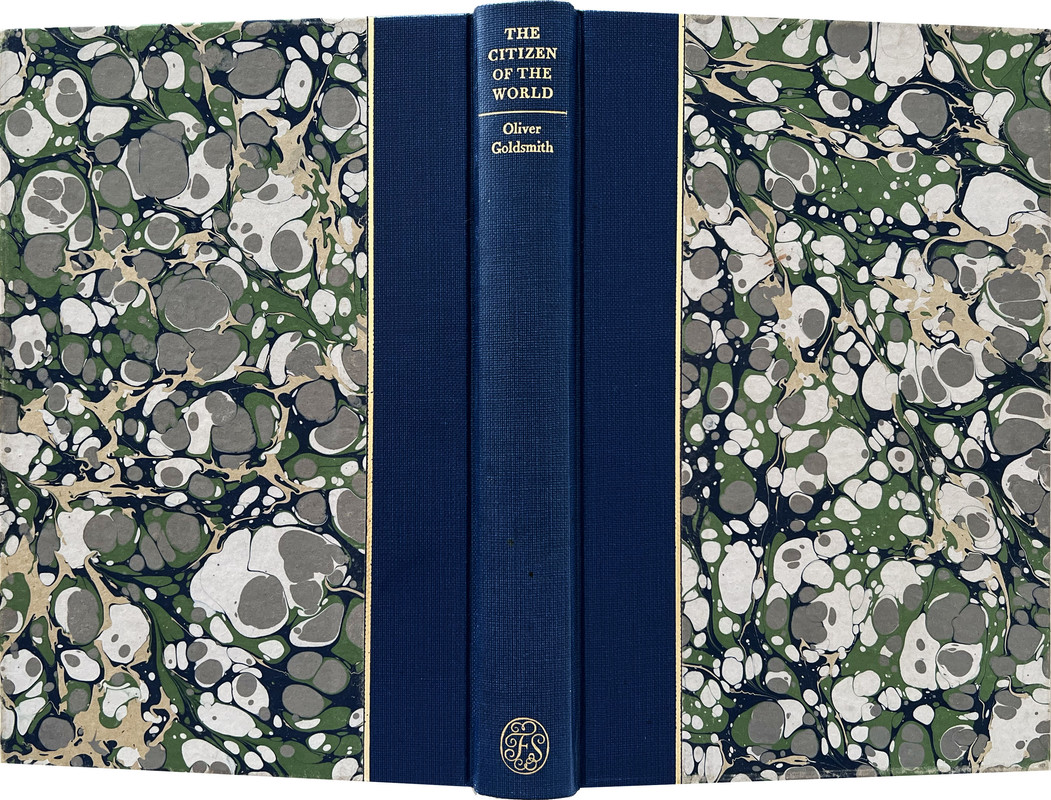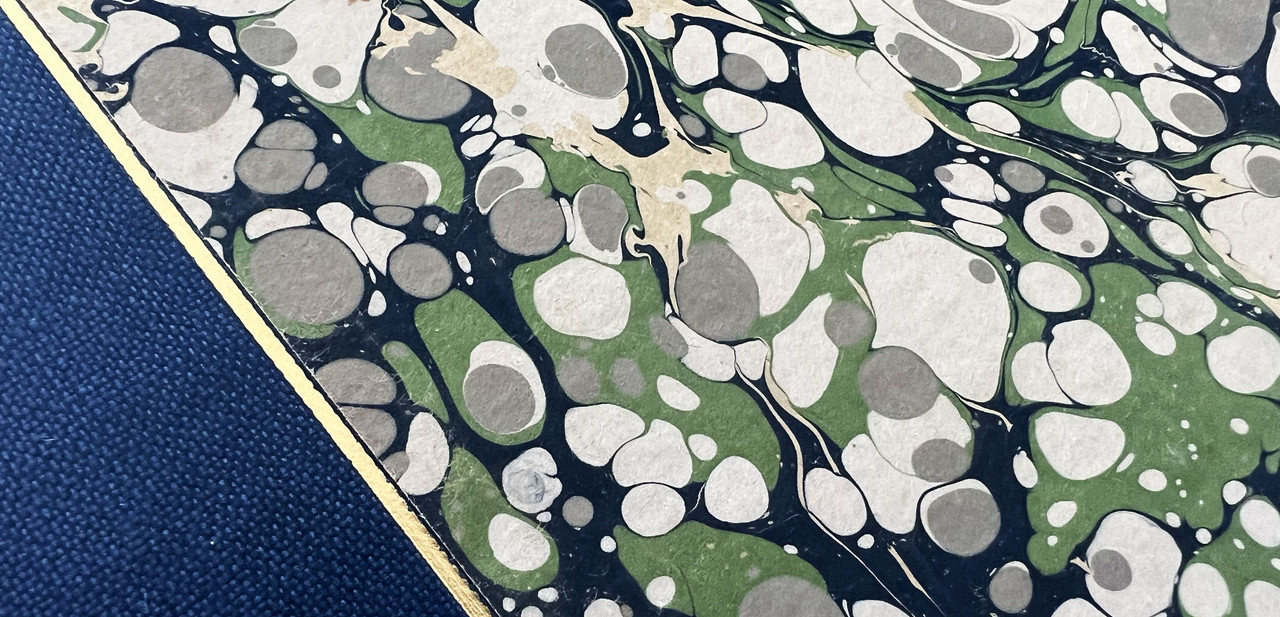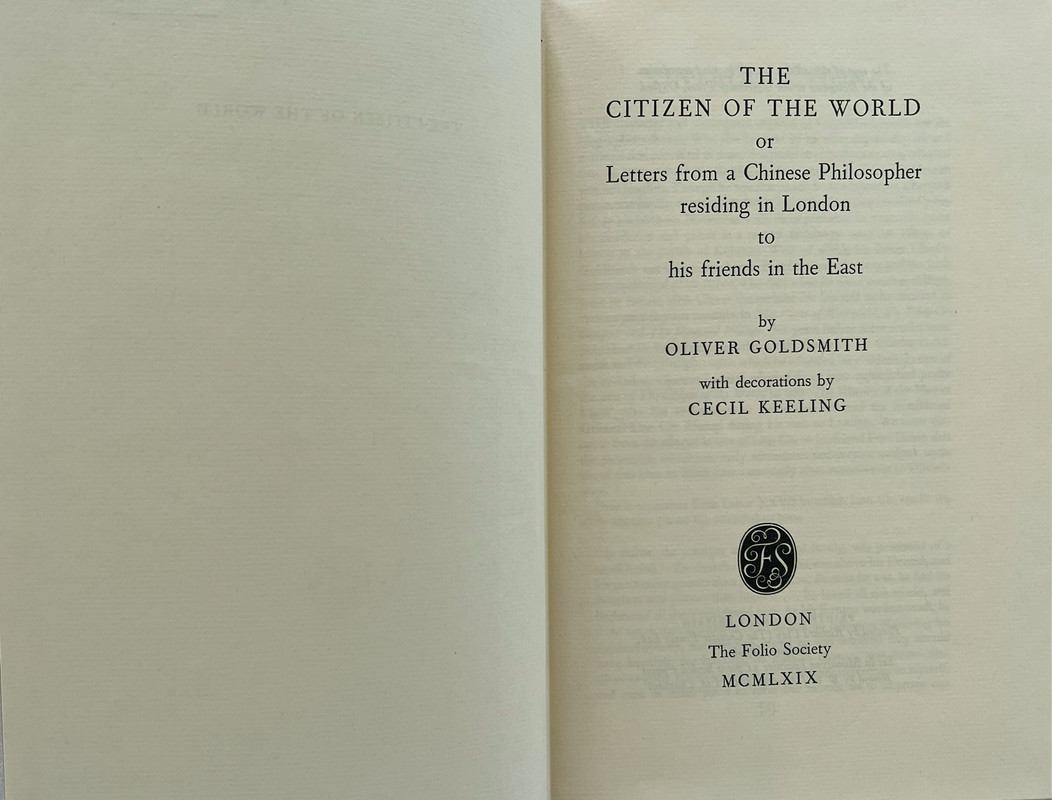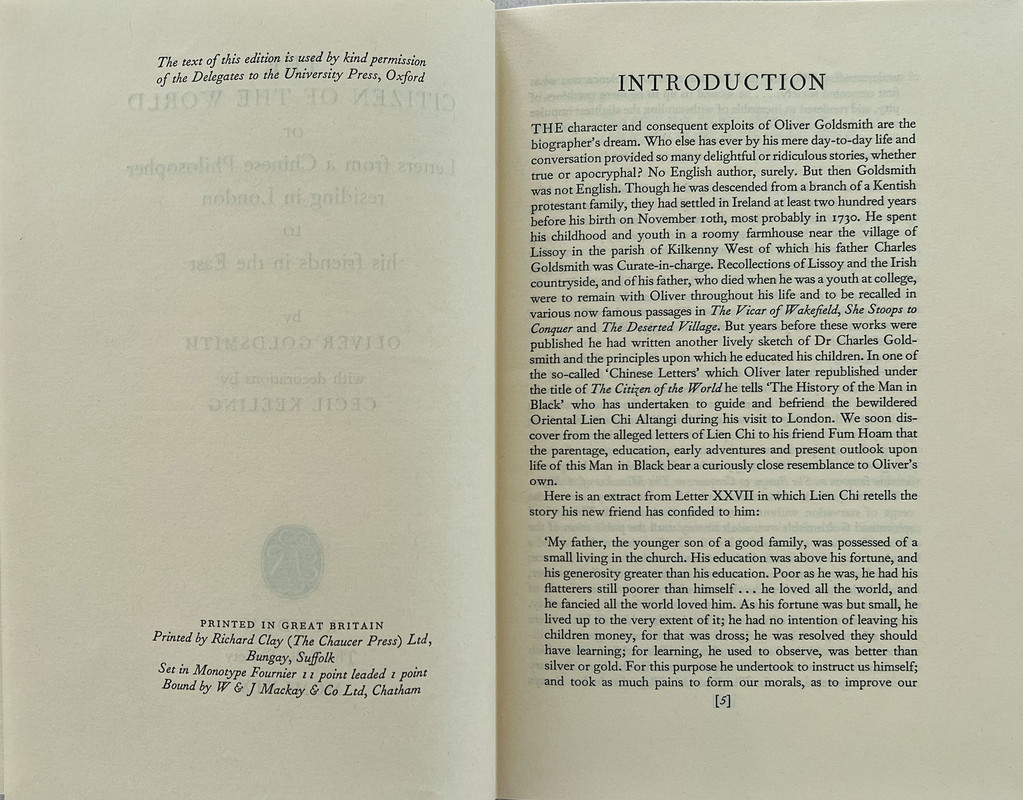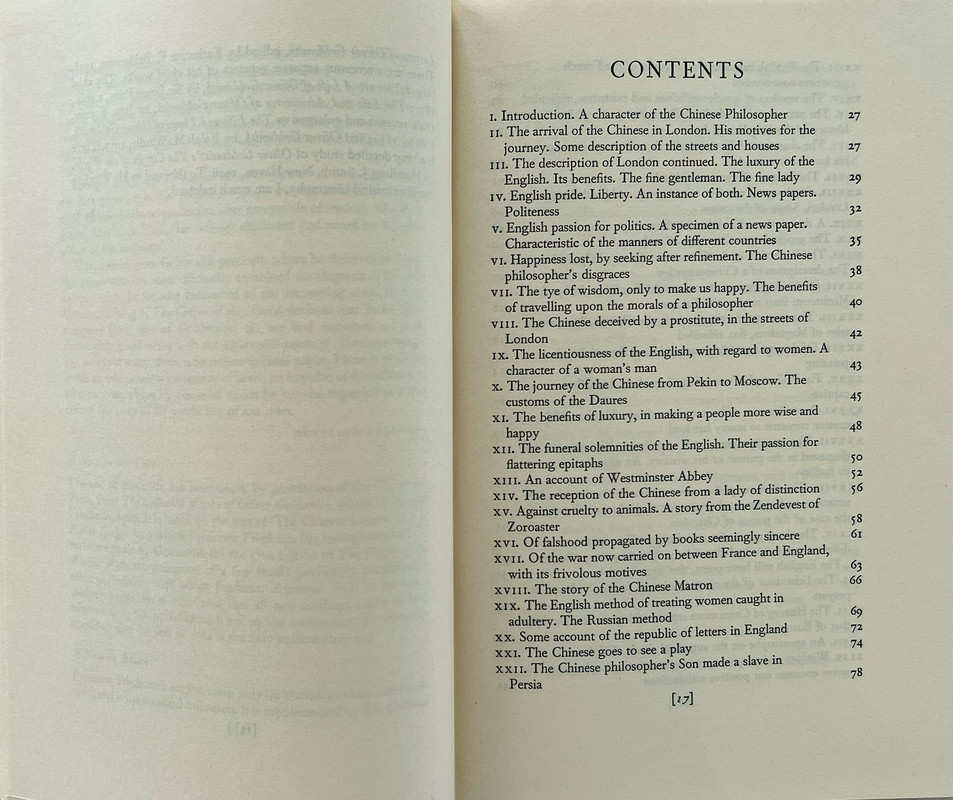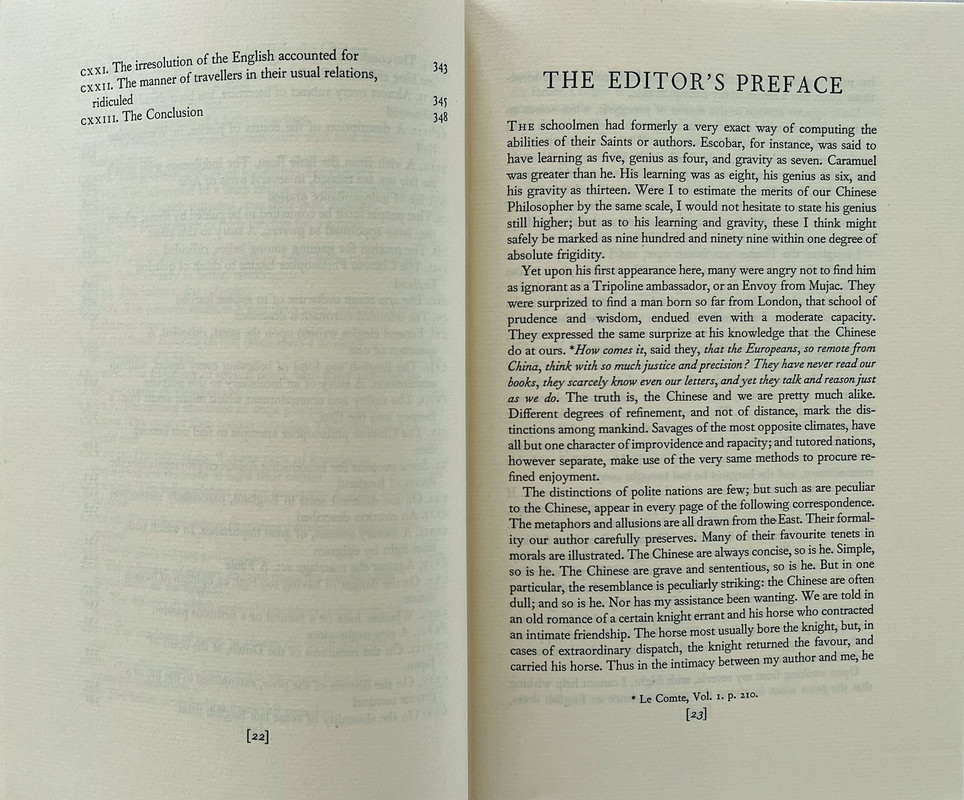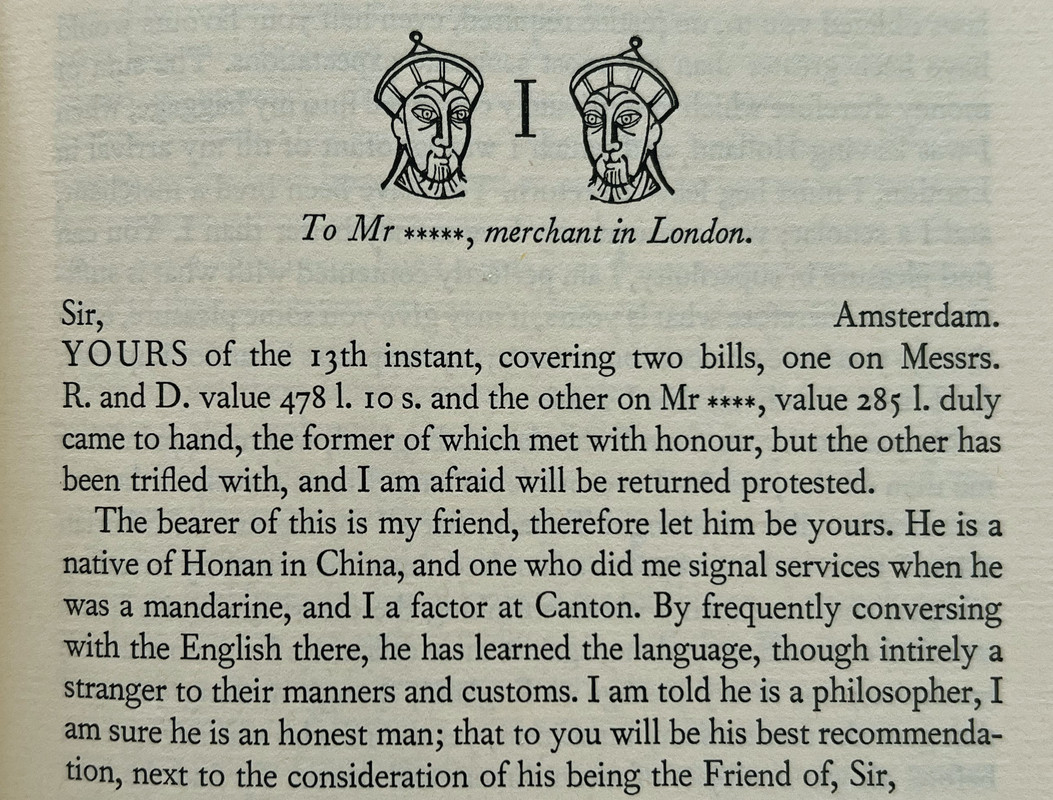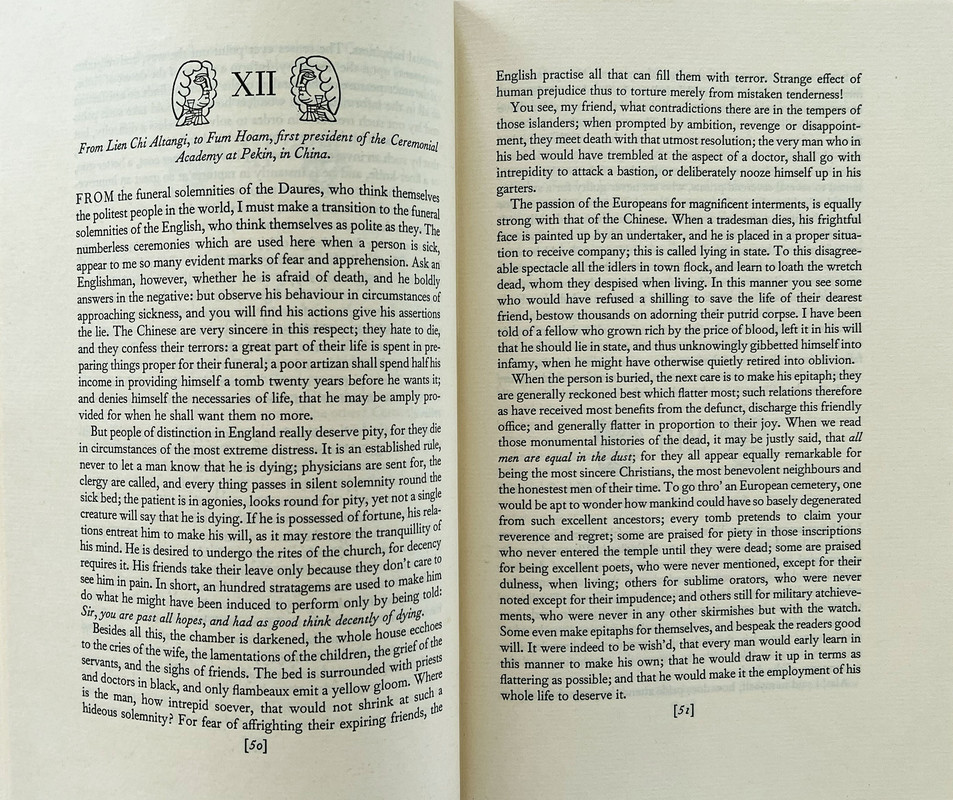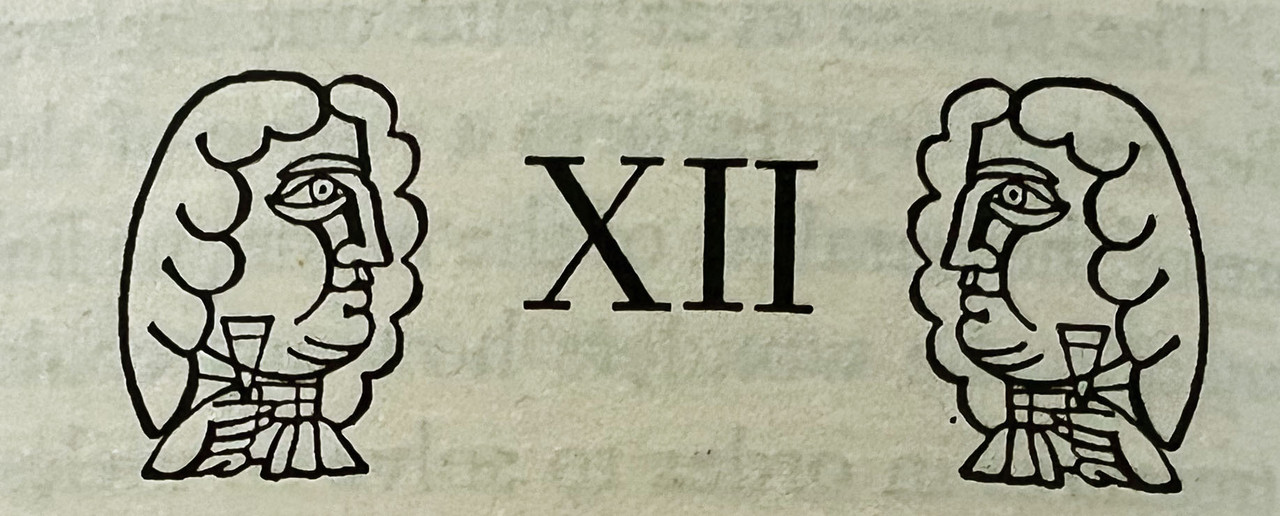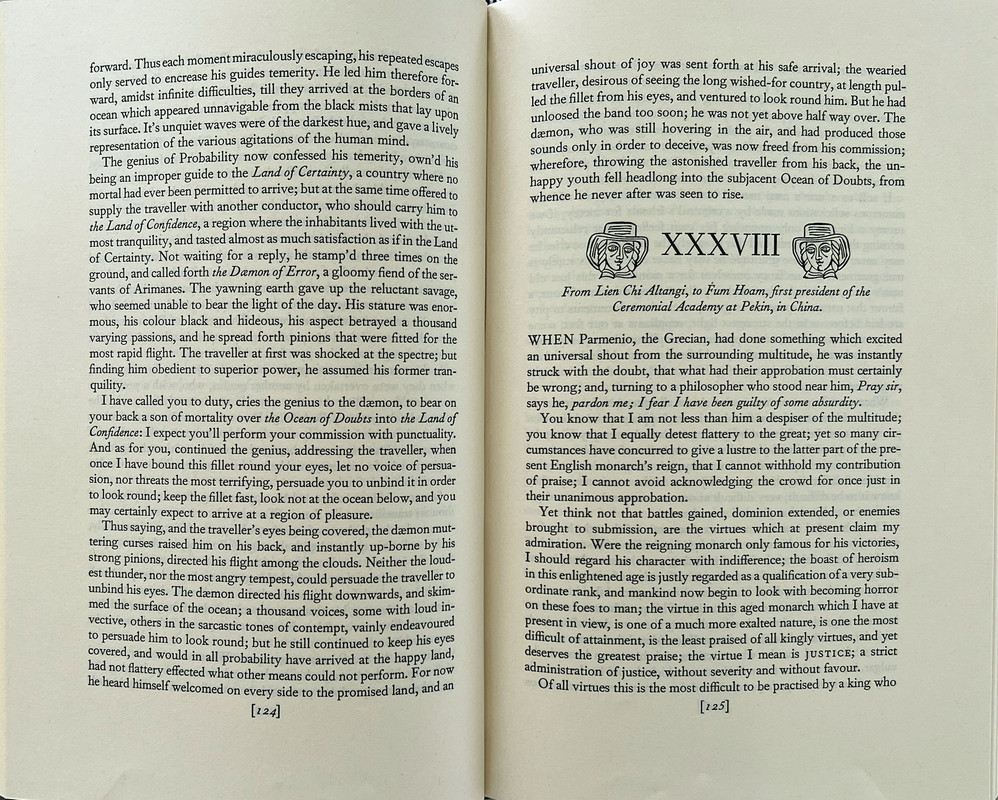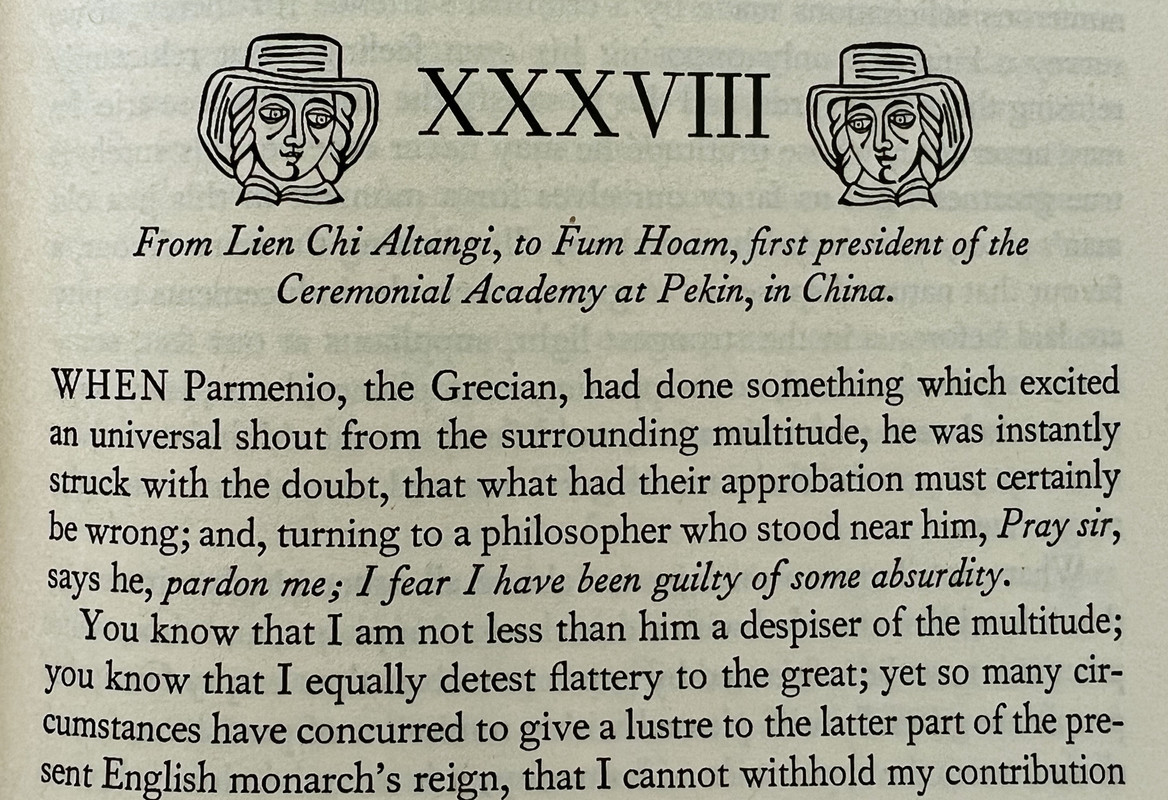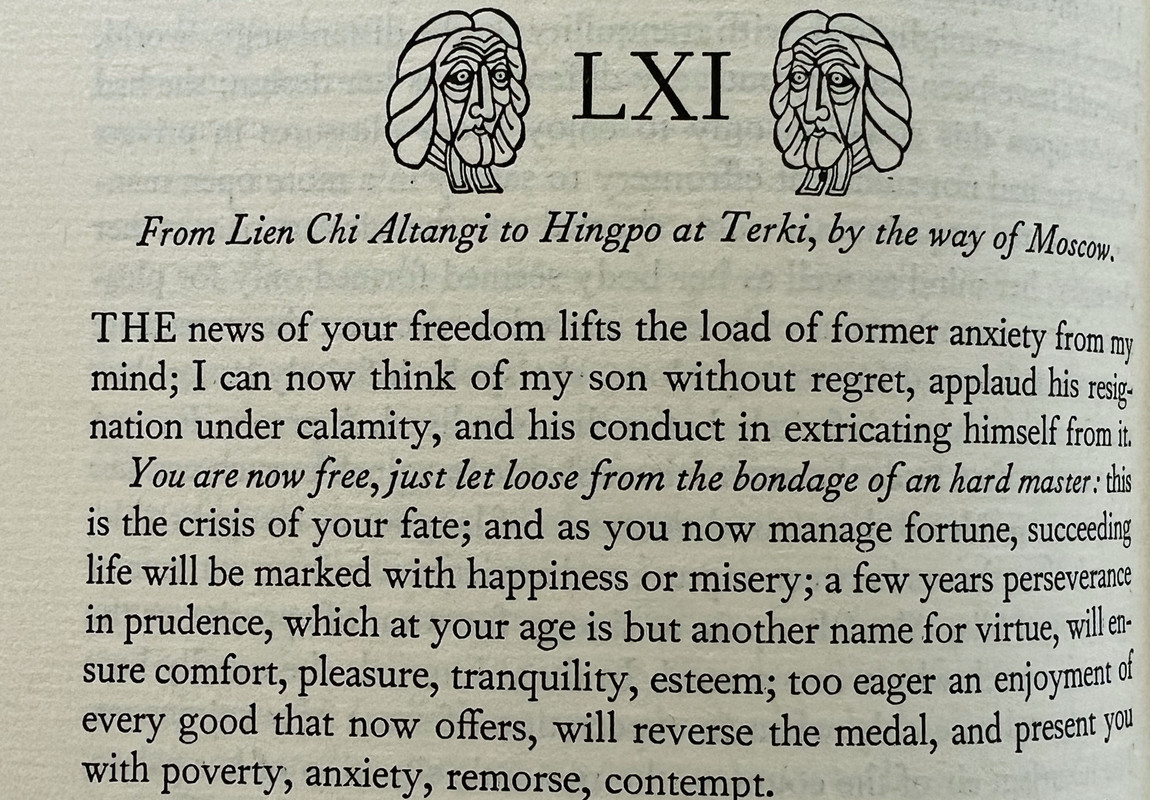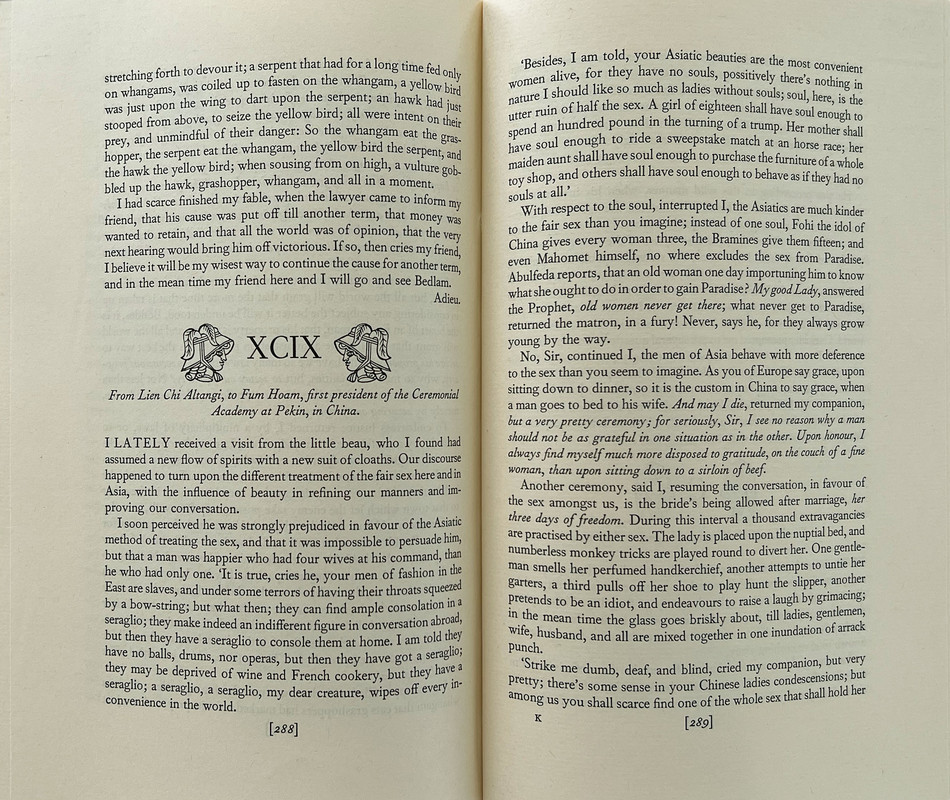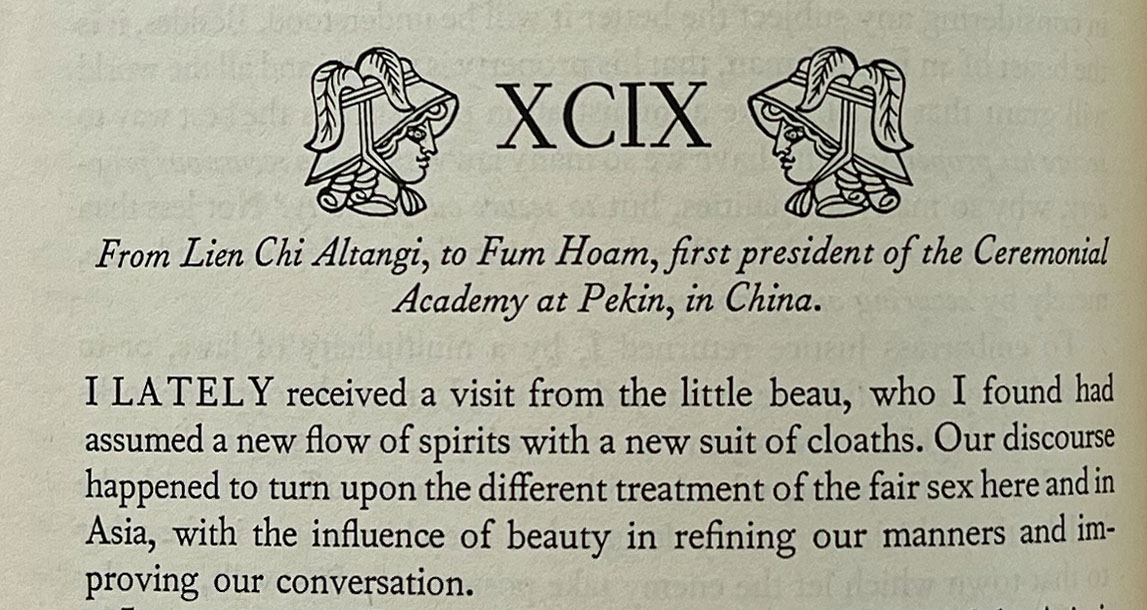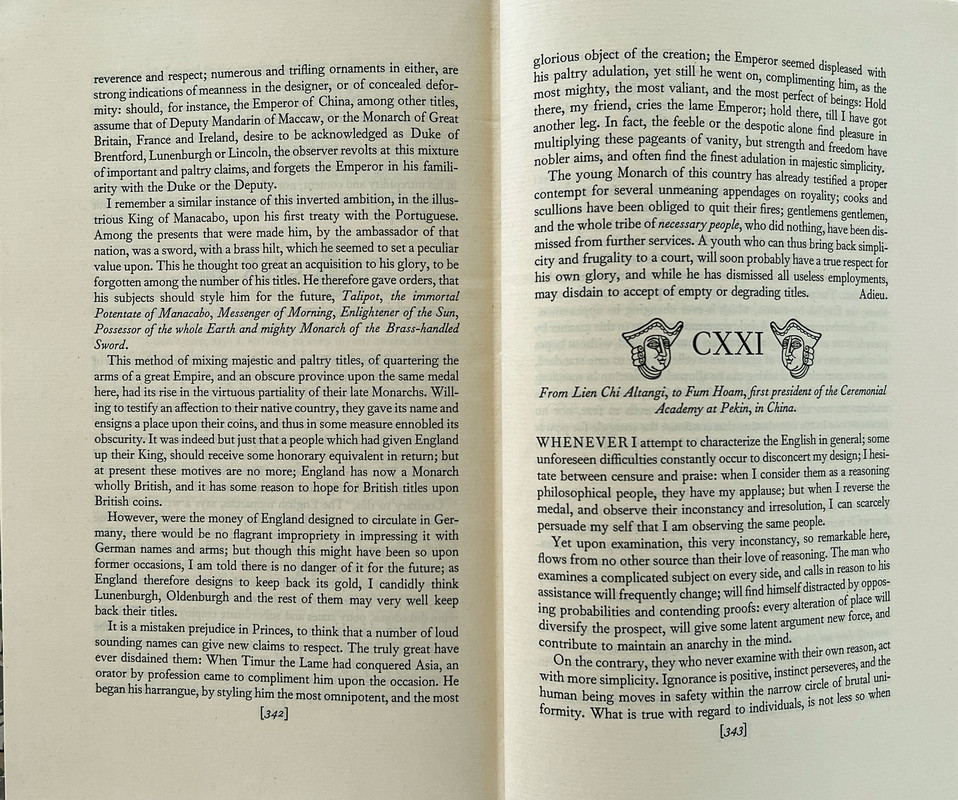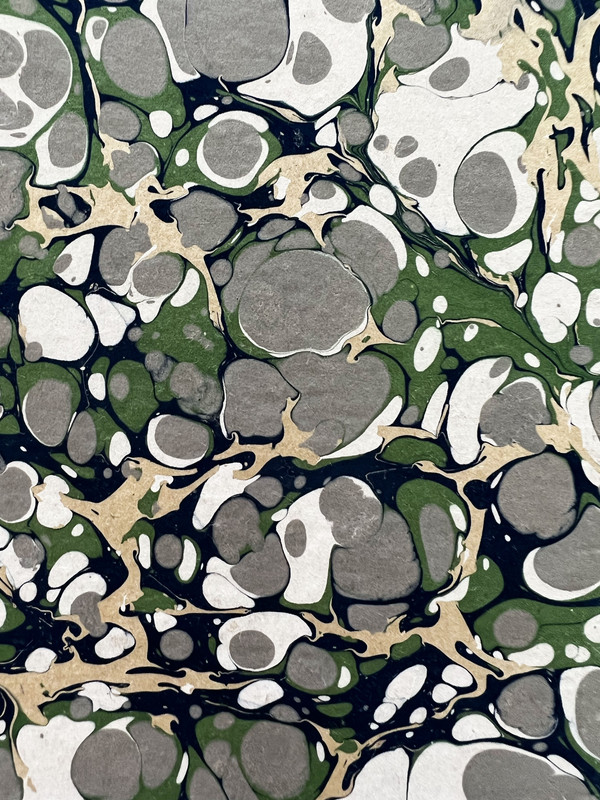 An index of the other illustrated reviews in the "Folio Archives" series can be viewed
here.
One of those lesser known, yet interesting books that FS used to be so good at, at least IMO. Not one I've really noted before, but this has certainly enabled me!
Thanks for another interesting review Warwick. Another title which I never heard of but would now like to investigate.
And duly purchased, at less than the price of a standard paperback. A very tidy, attractive edition. Thank you
>1 wcarter:
!