Folio Archives 318: The Spice Route by John Keay 2005
Liity LibraryThingin jäseneksi, niin voit kirjoittaa viestin.
The Spice Route by John Keay 2005
This is a fascinating, and very readable, account of how exotic spices made their way from all over the world to markets thousands of miles away. Nutmeg from the Banda Islands in eastern Indonesia (remote even today) made its way from there to Britain as early as 500BC through innumerable mercahnts, each slowly increasing the price so that by the time it reached the final consumer, it was as valuable as gold.
Other herbs and spices varying from sandalwood and mandrake to pepper and saffron (British readers may know of Saffron Walden in Essex which was a centre for its introduction) moved by land and sea between Madagascar, China, Arabia and India to markets as far spread as Egypt, Spain, Japan and Persia.
Interesting anecdotes in a well researched book make this a useful addition to any library.
The 302 page book is Illustrated with 120 integrated modern colour photographs, period paintings and sculptures, as well as 3 line drawn maps and map endleaves printed brown on orange. There is no introduction but a preface by the author. There is an extensive list of references and index at the back of the book.
It is bound in beautifully tactile orange art silk which is gilt blocked on the front cover and spine with a botanic design by Neil Packer. The dark brown 26.9x20cm. bevel-edged slipcase is wrapped around on all sides with a colour picture of a market stall in the East Indies (Indonesia) by Albert Eckhout (1640-1666).

. . . . .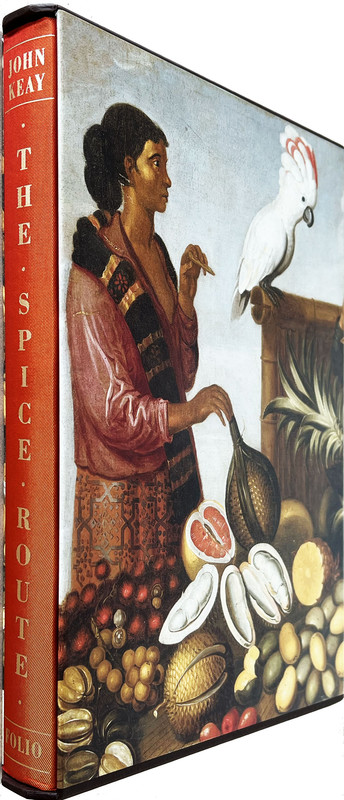 Wrap-around montage of slipcase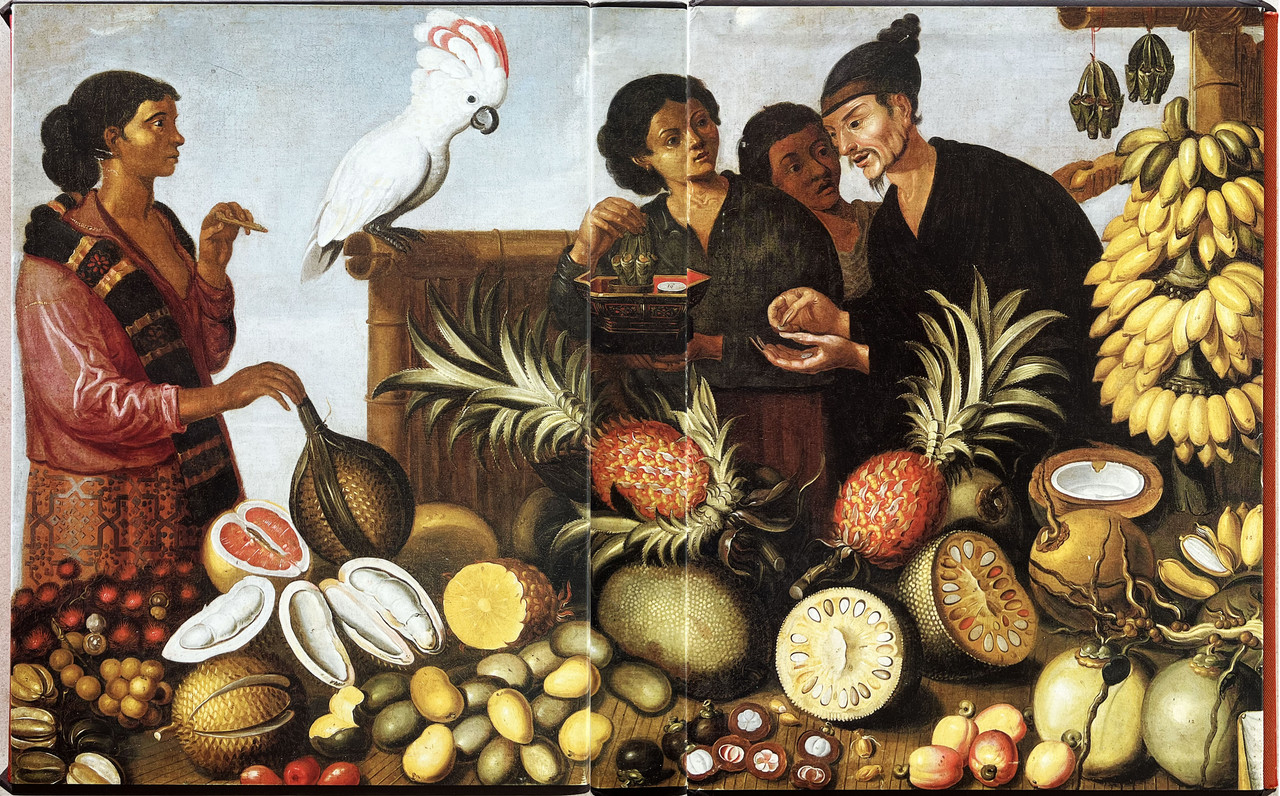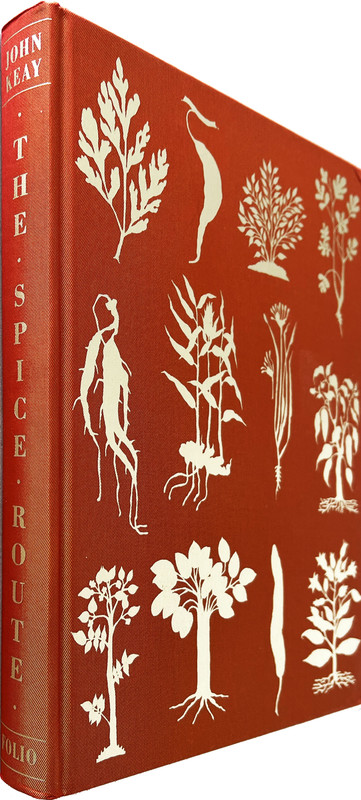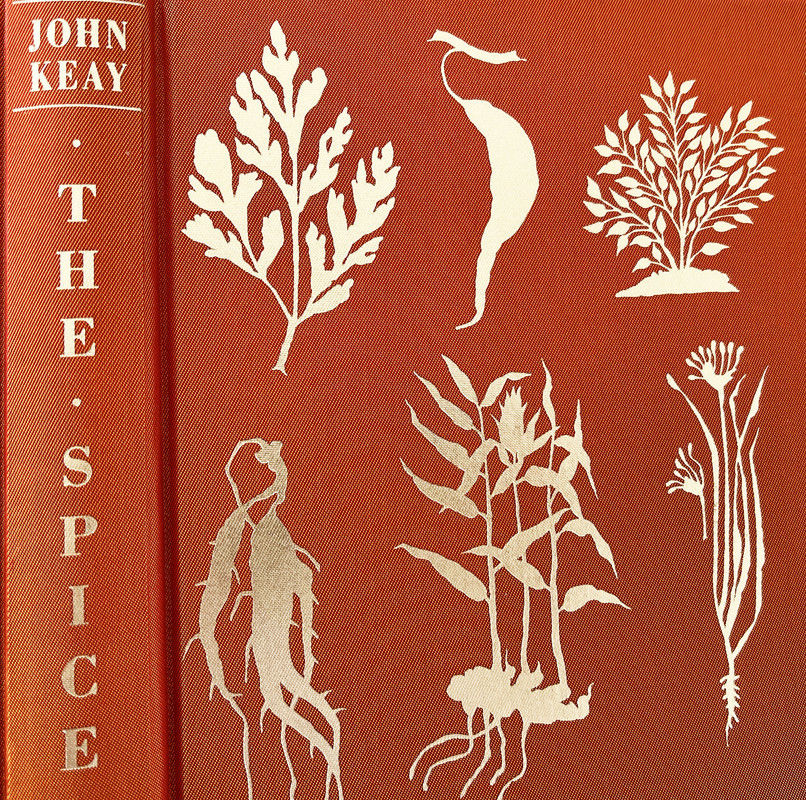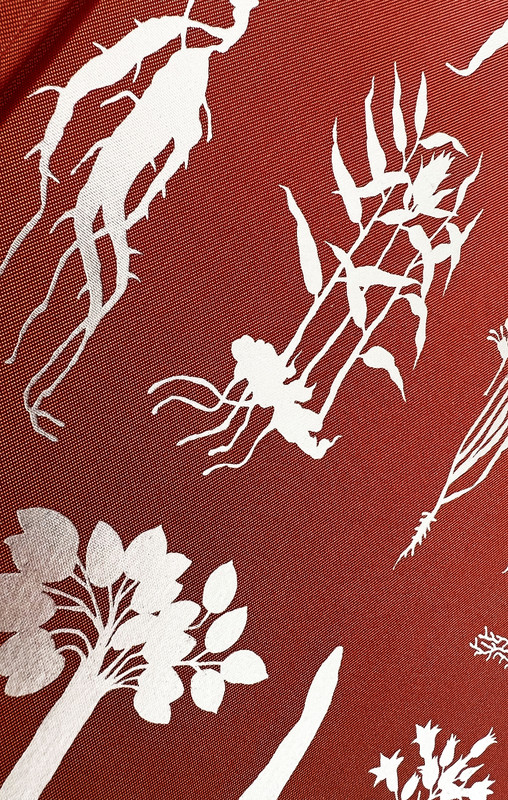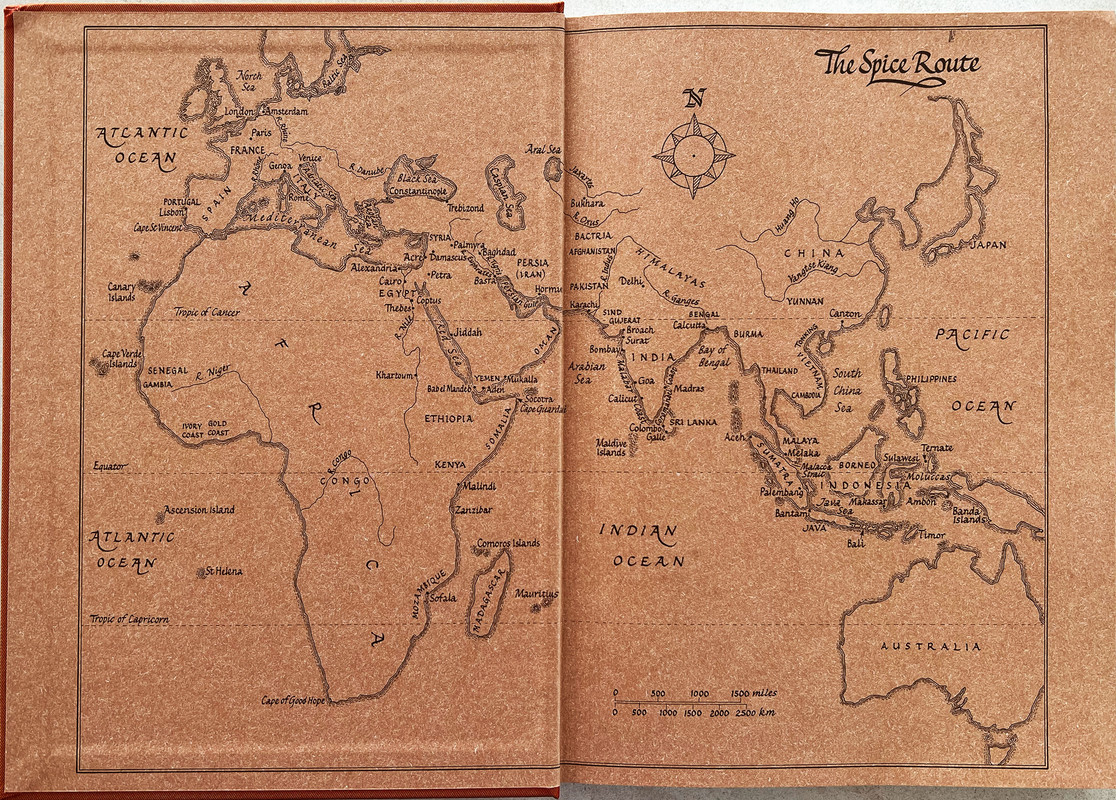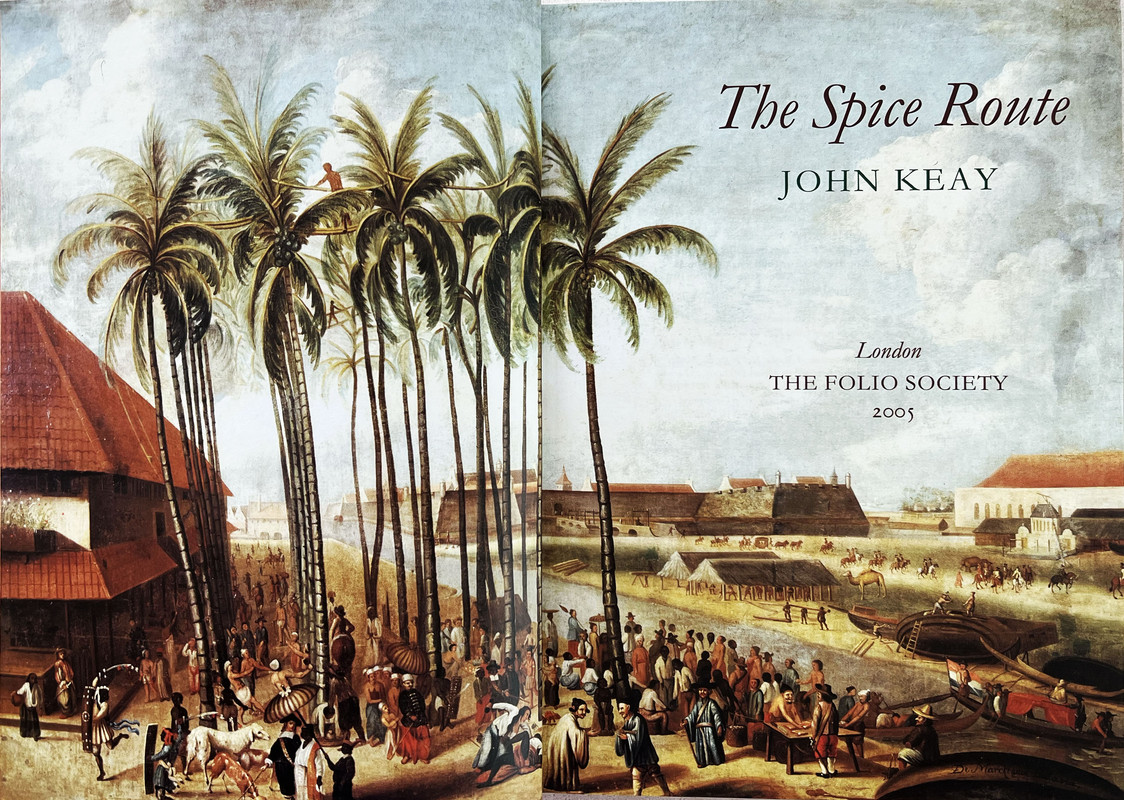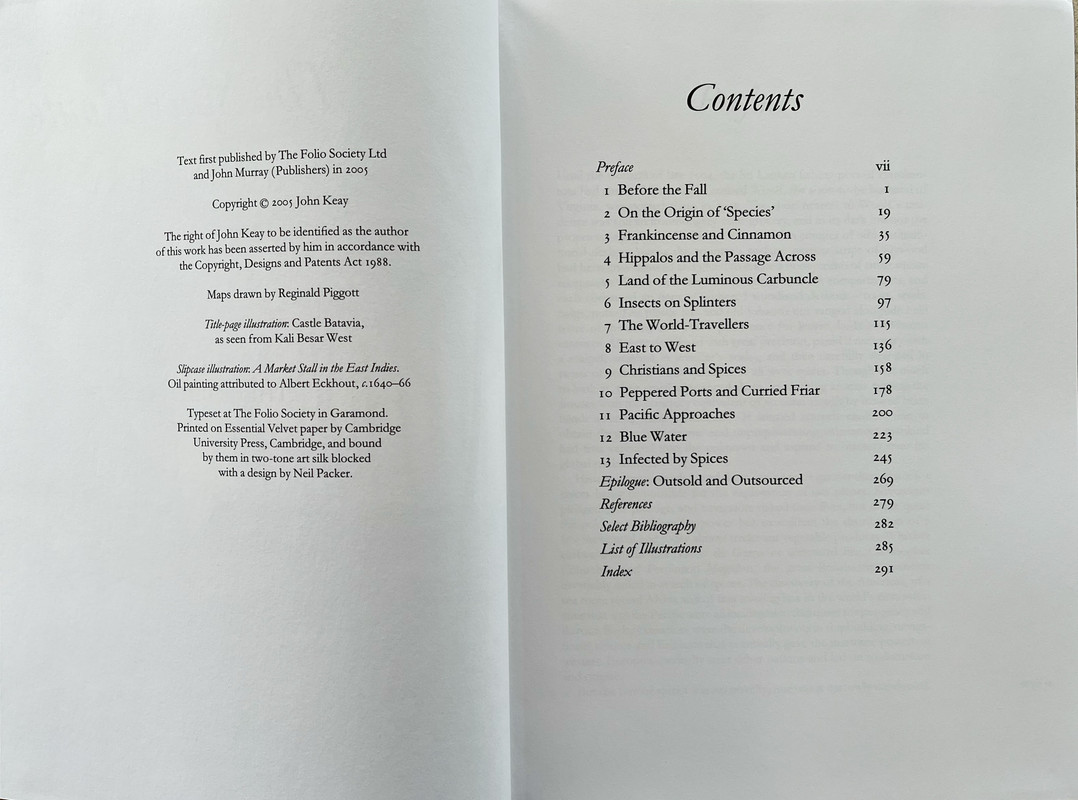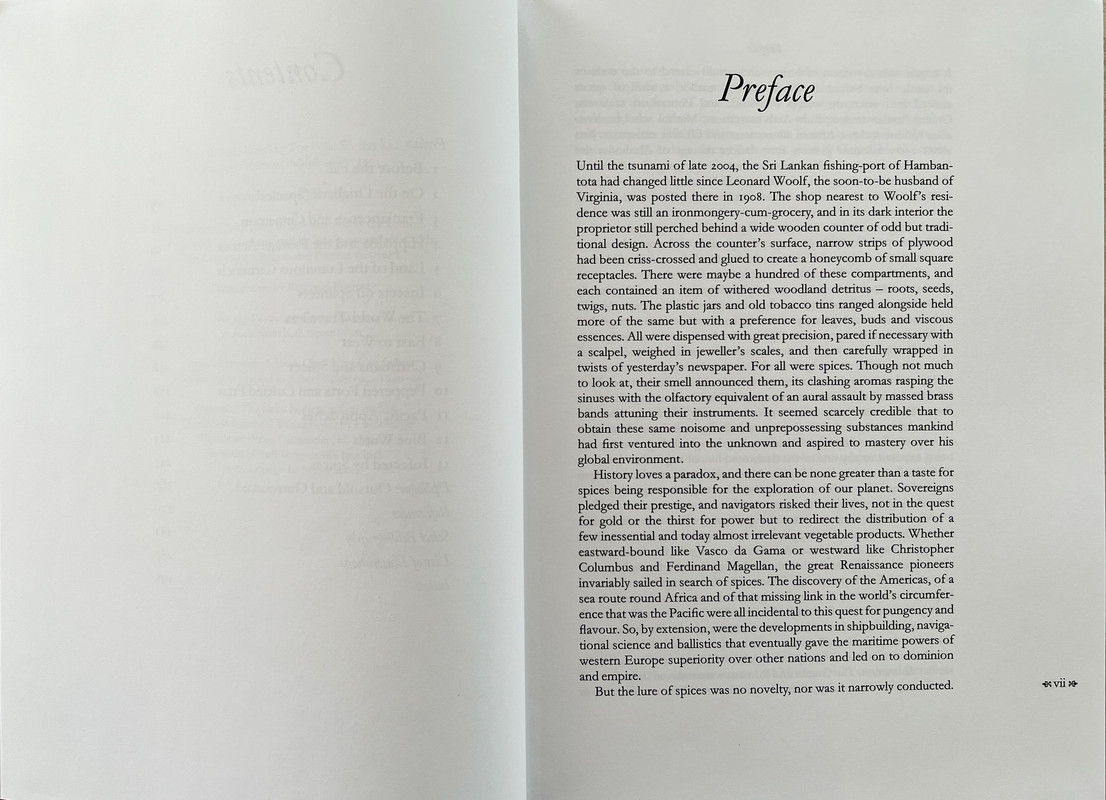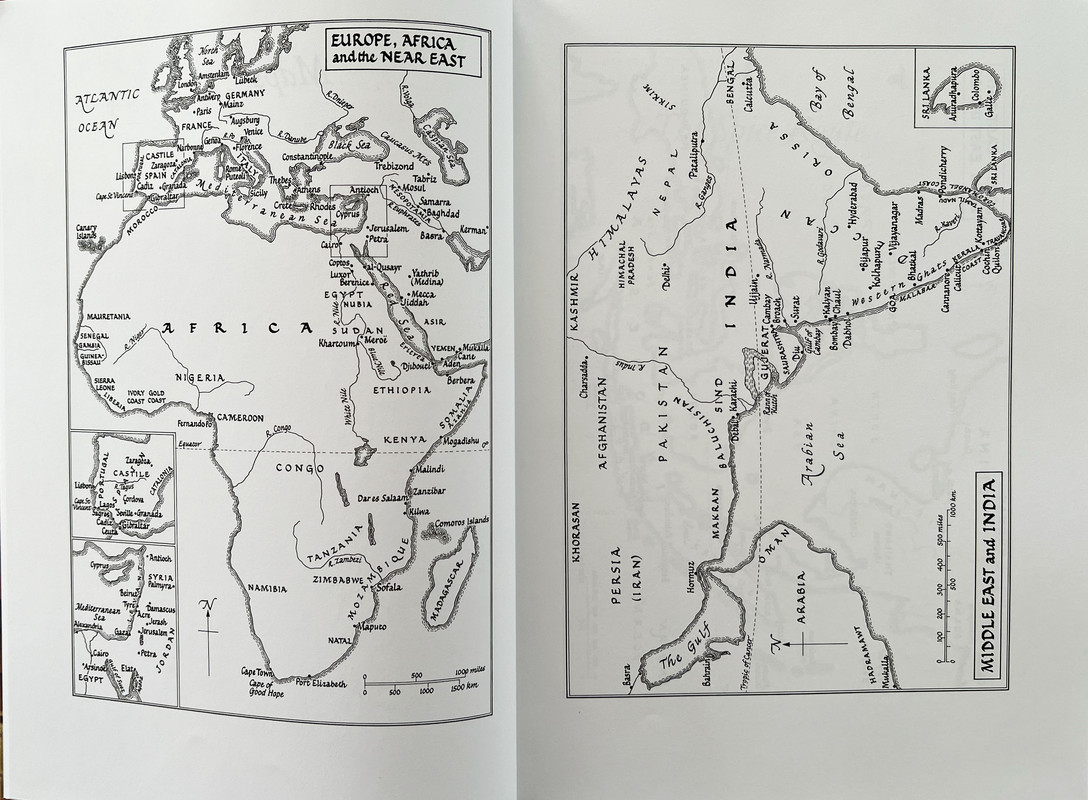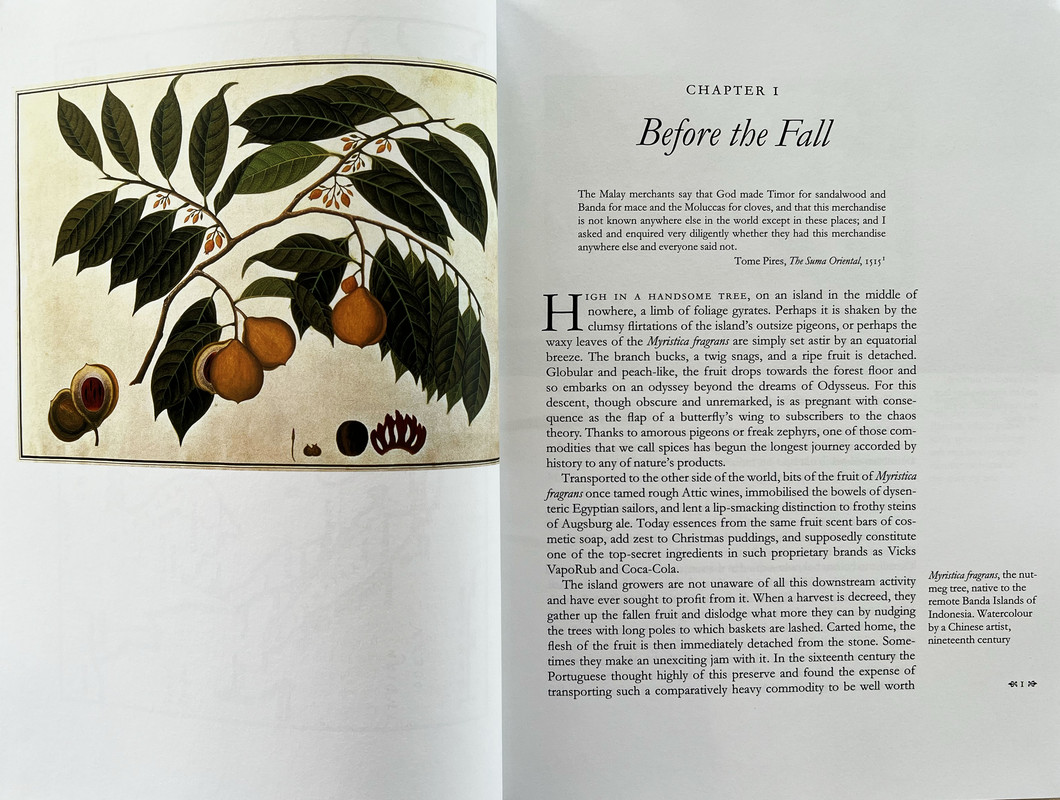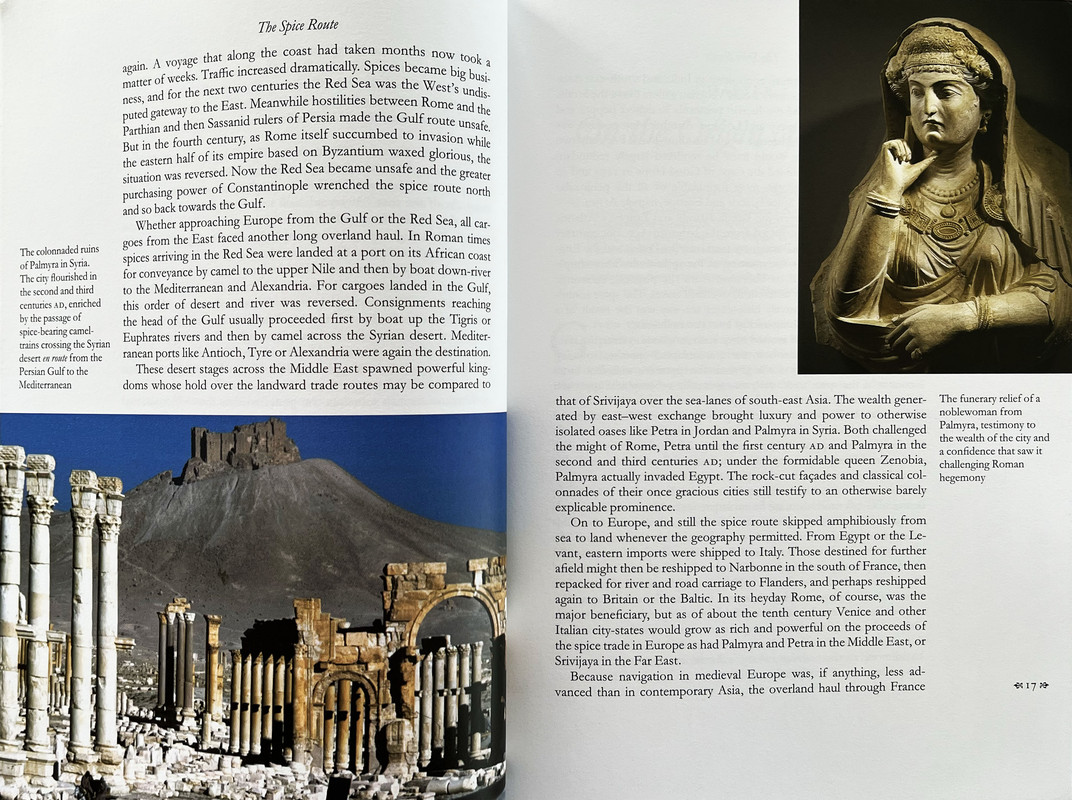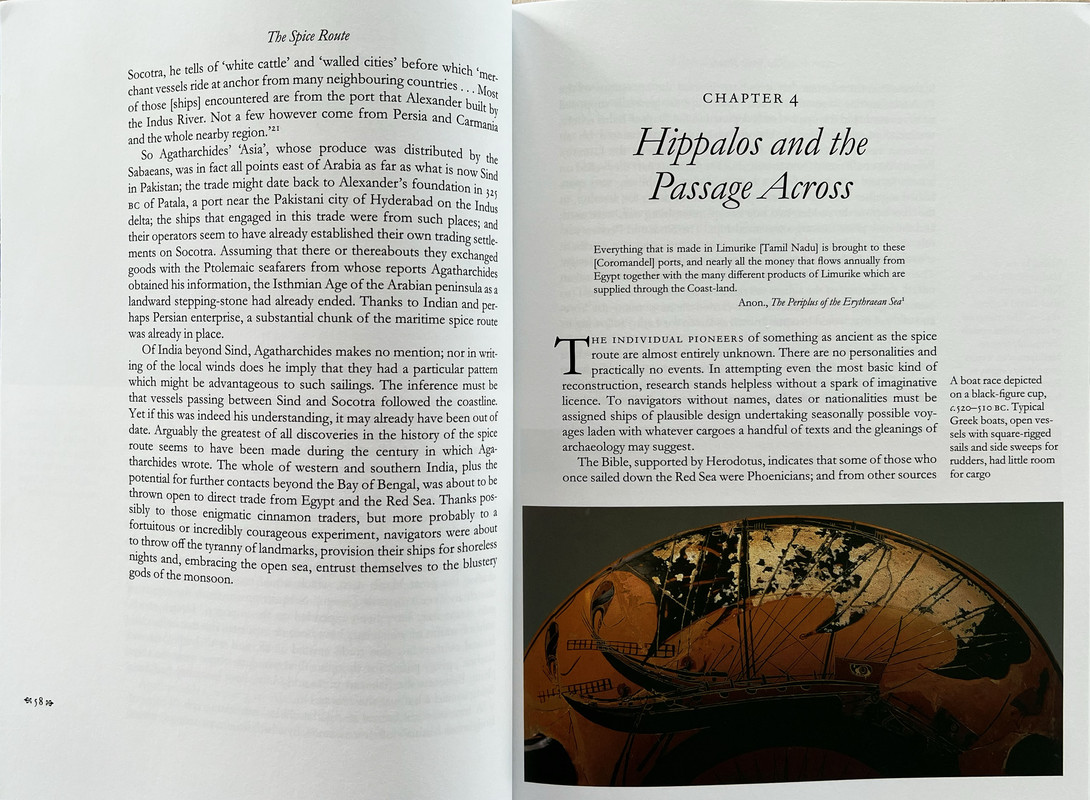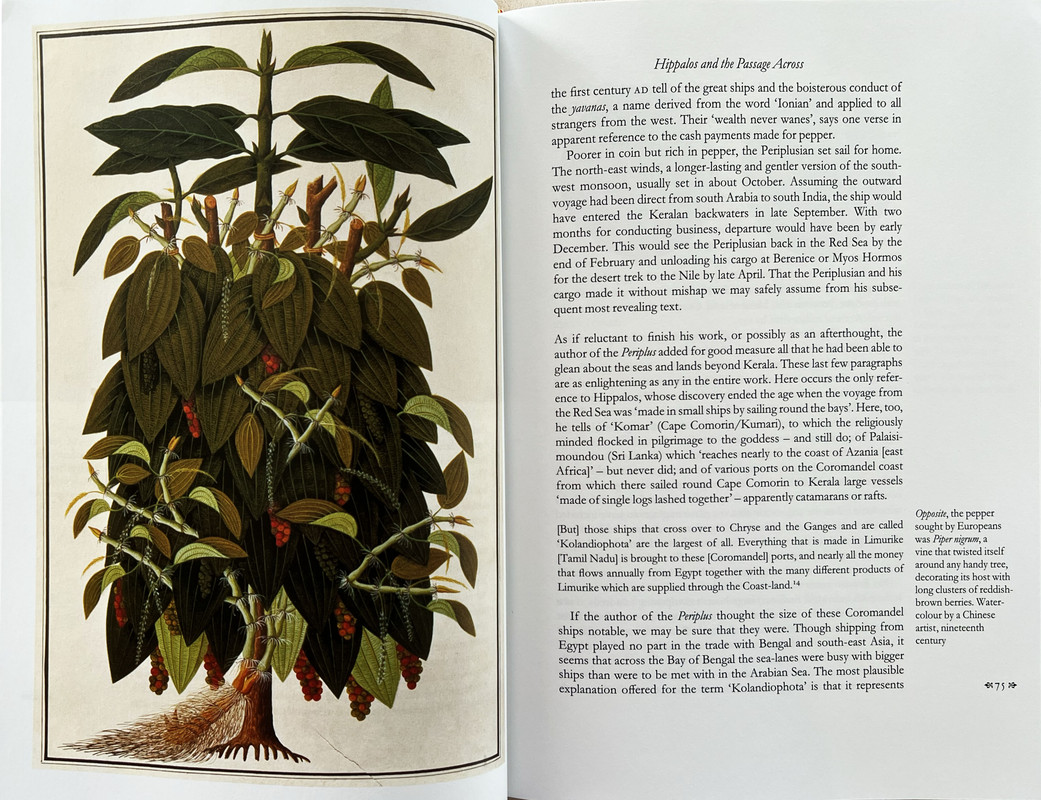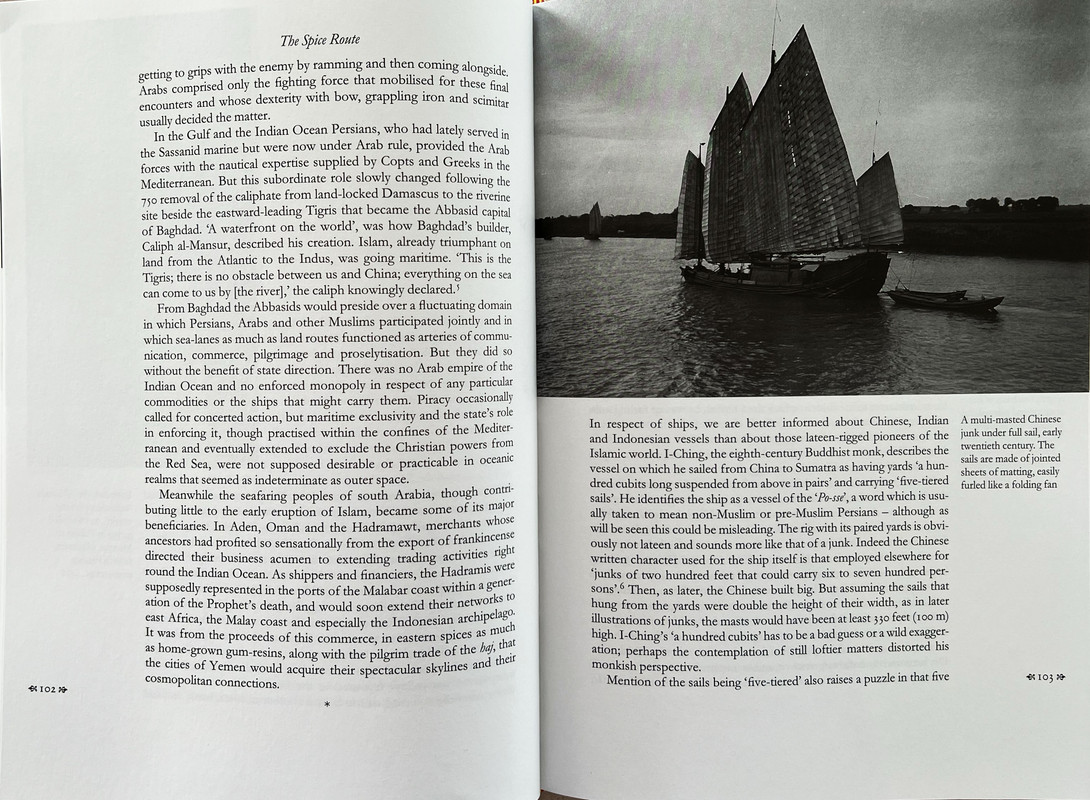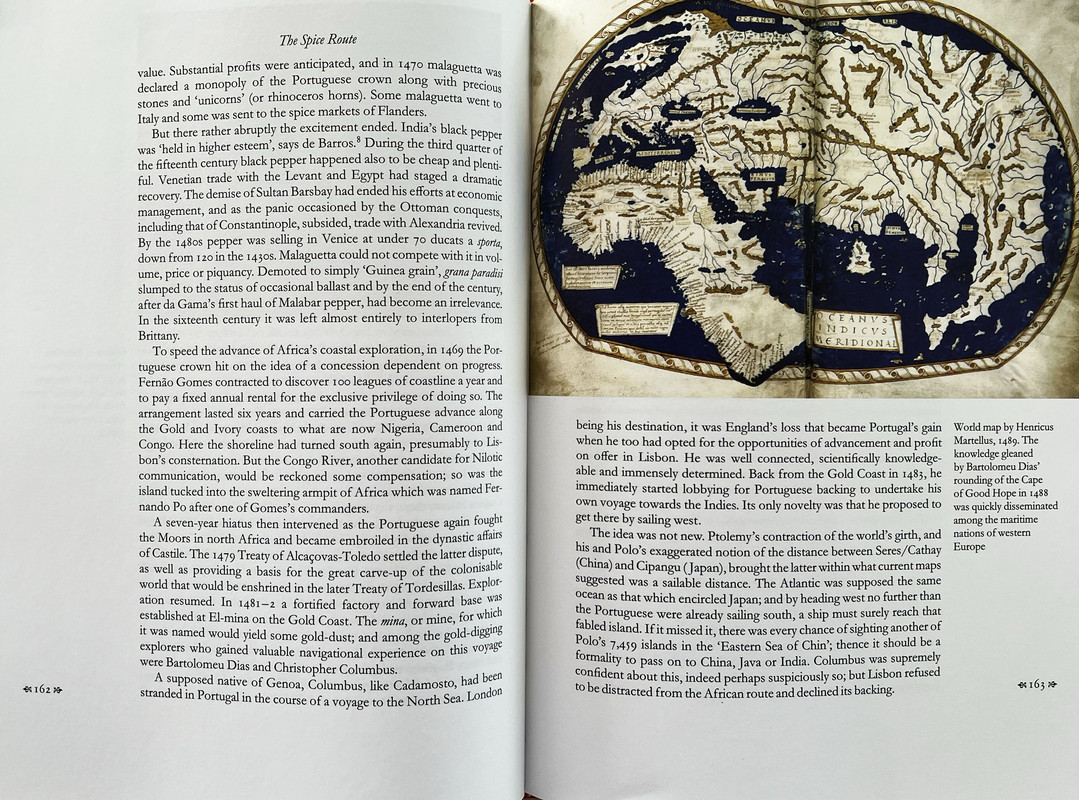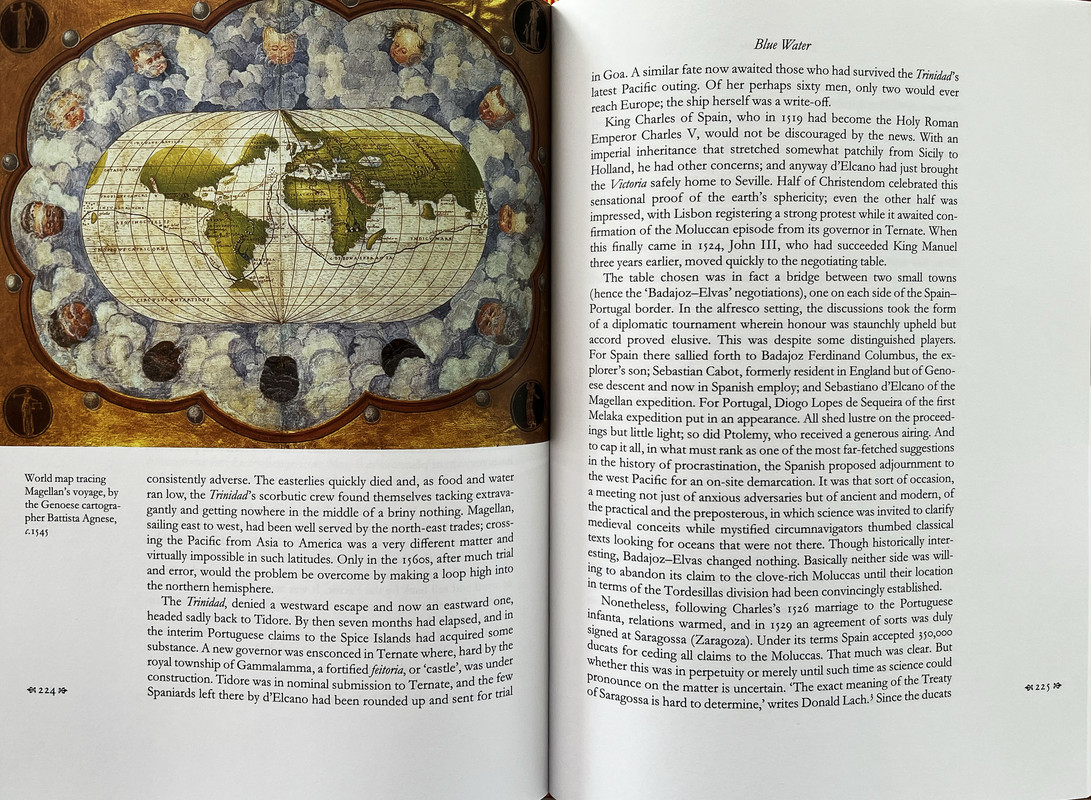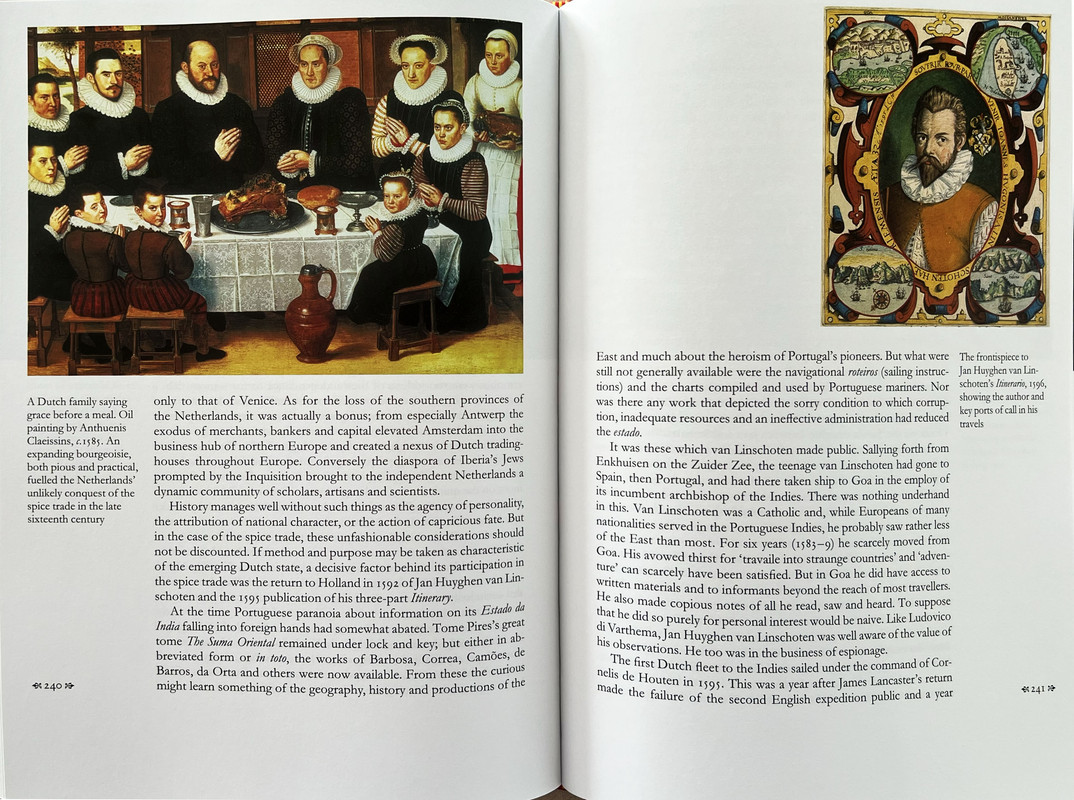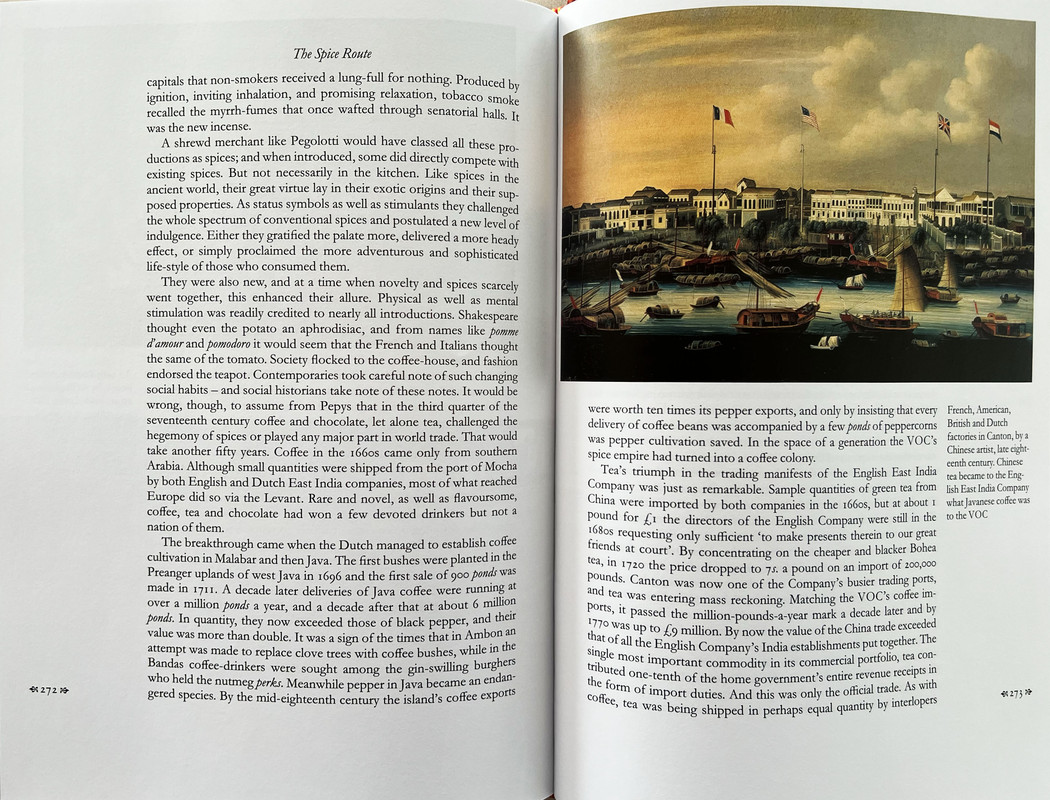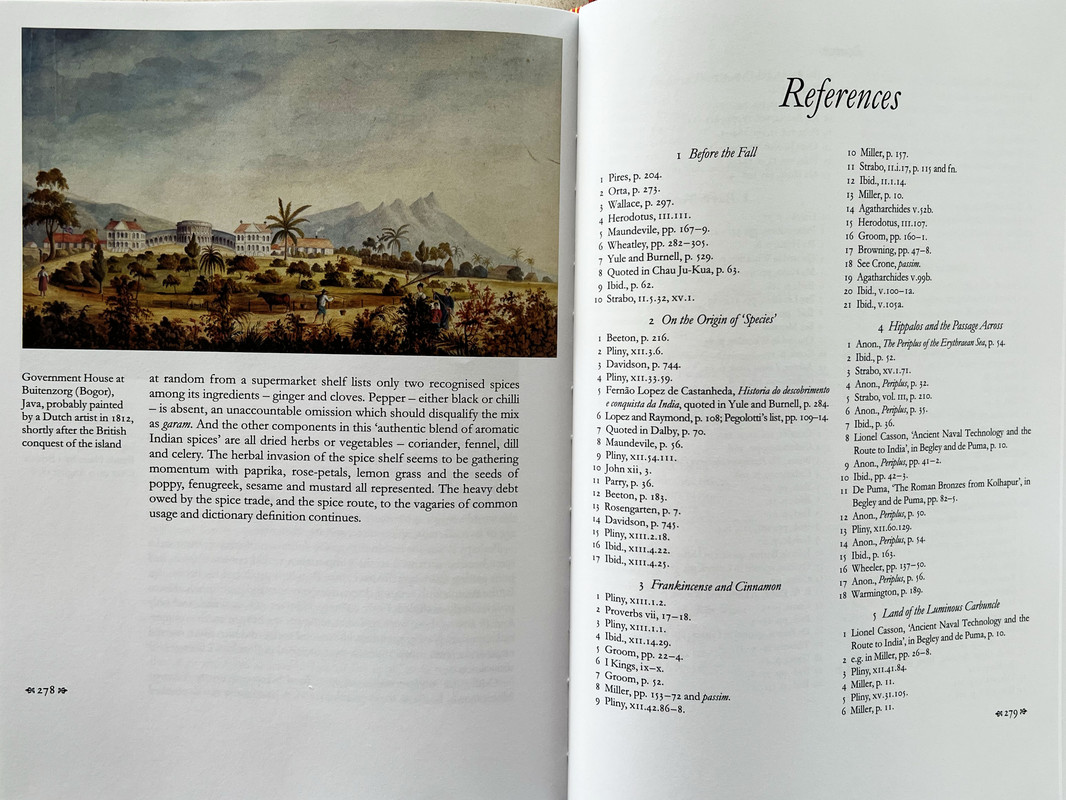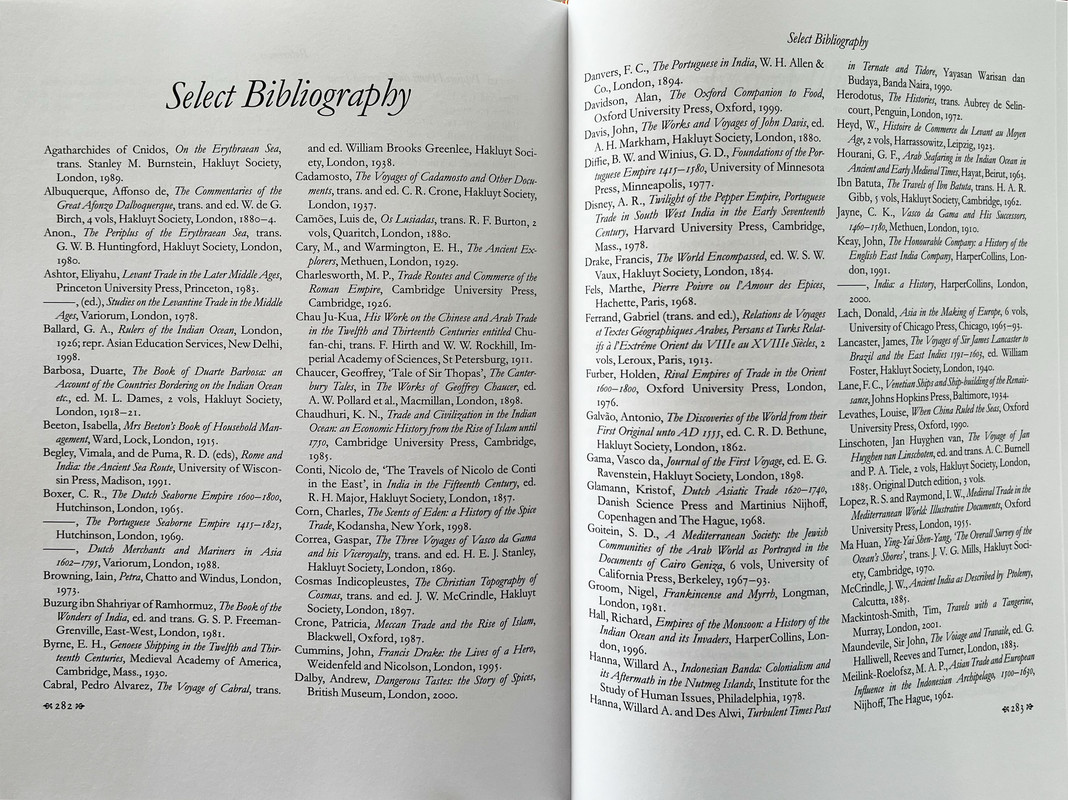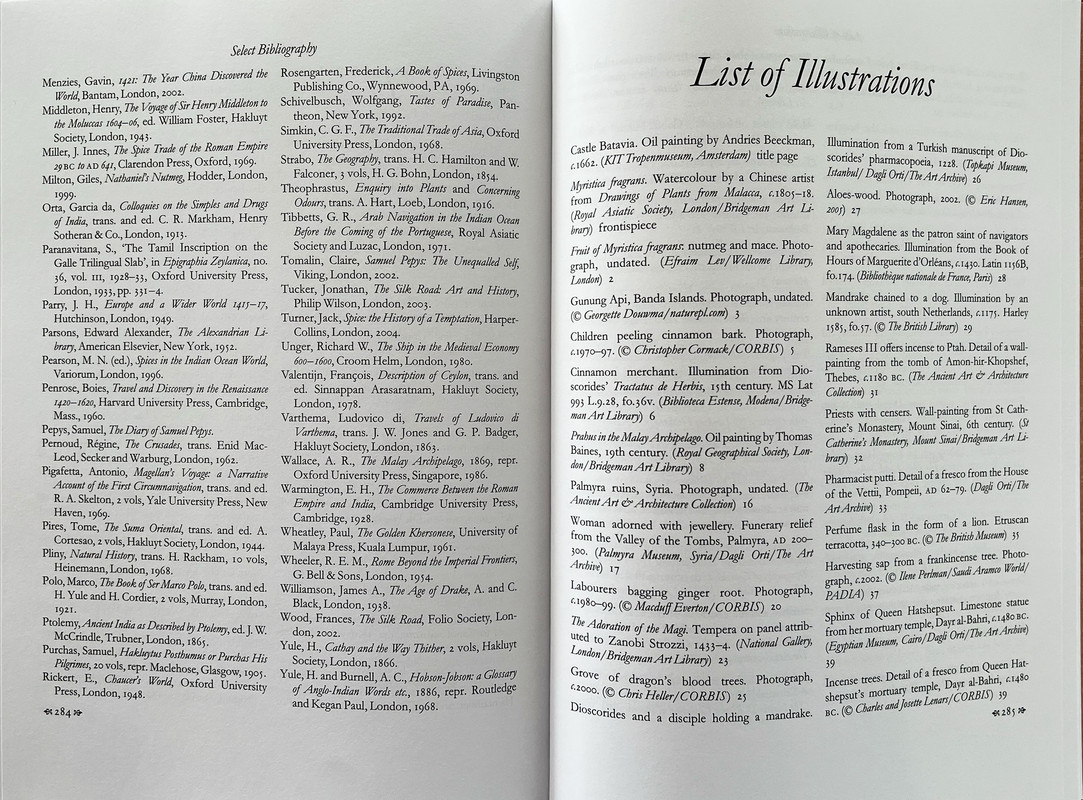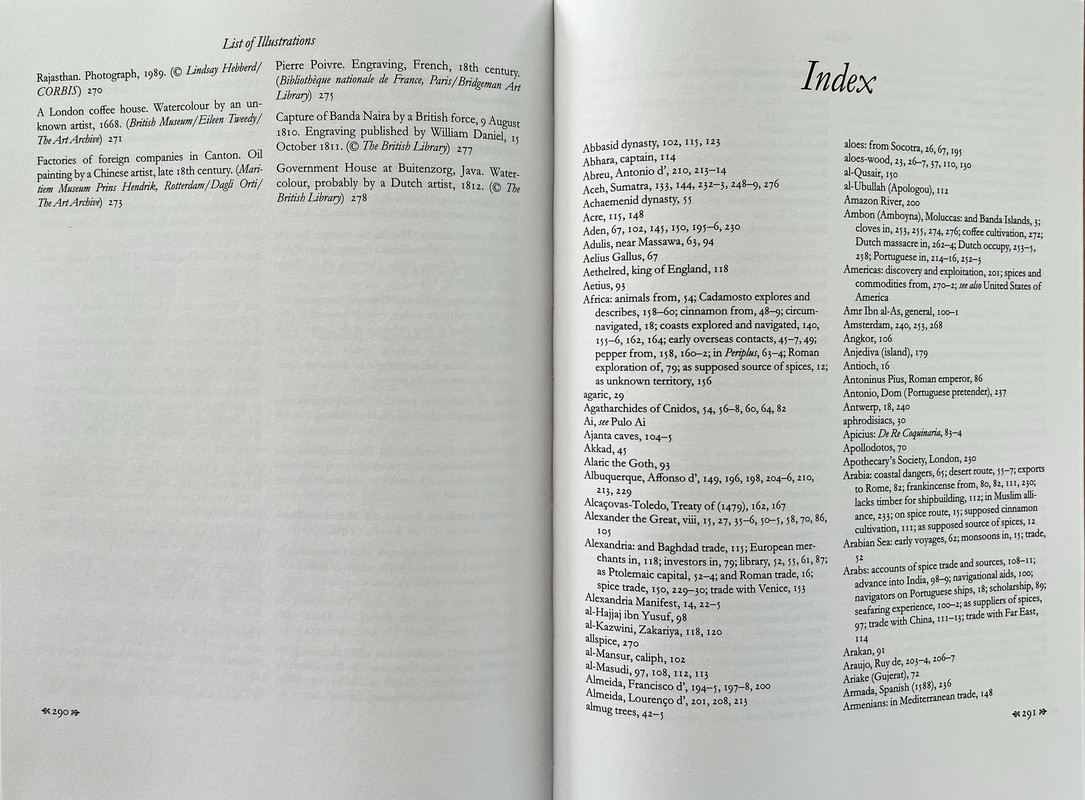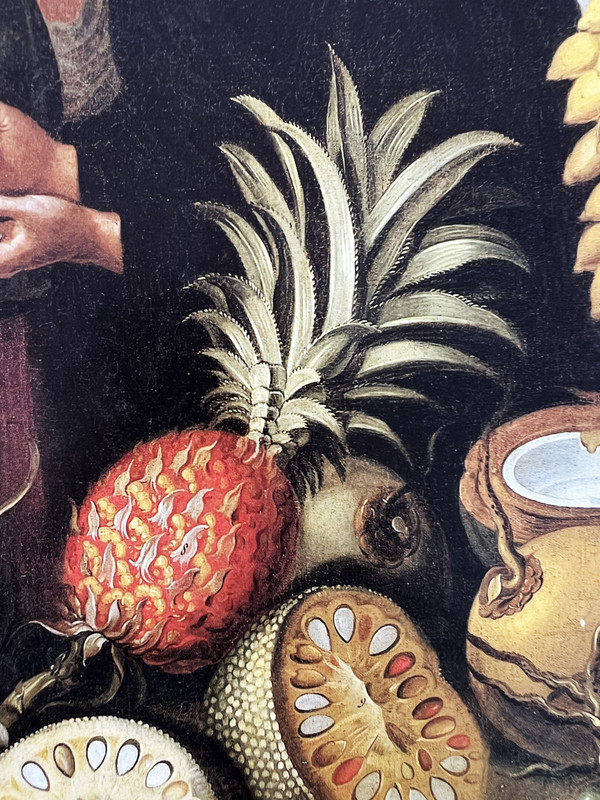 An index of the other illustrated reviews in the "Folio Archives" series can be viewed
here.
Thanks Warrick. This was in my first ever order from Folio, being somewhat of a foodie. It really is beautiful edition.

I since sold it, finding the writing overly…ornamented? It just feels like he's trying way too hard…