Folio Archives 316: A Month in the Country by J. L. Carr 1999
Liity LibraryThingin jäseneksi, niin voit kirjoittaa viestin.
A Month in the Country by J. L. Carr 1999
This is an absolutely delightful little book that can easily be read in a couple of hours. Set in 1920, but written in 1978, it is the story of a young art restorer who returns from the Great War with shell-shock, but finds himself, and recovers much of his health in a remote Yorkshire village while restoring a Medieval painting in the local church. It is a simple, beautiful and compelling tale.
The 121 page volume is superbly illustrated with eight full page engravings by Ian Stephens, and there is a four page introduction by Ronald Blythe. The endpapers are a plain mid-brown, as is the 27.4x16.9cm. scalloped slipcase. The text is printed on light cream Balmoral Wove paper.
The book is quarter bound in dark brown buckram with cream covers printed in brown with one of the etchings from the book.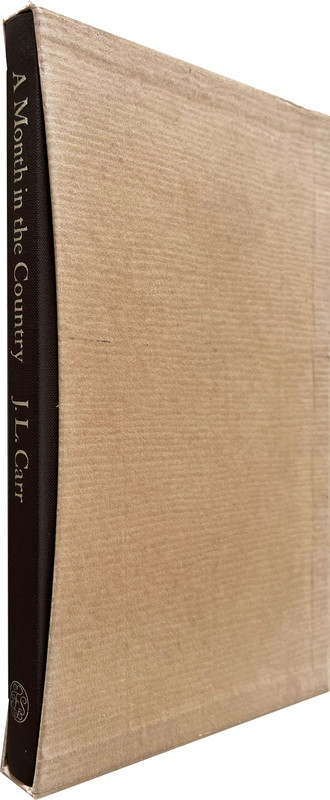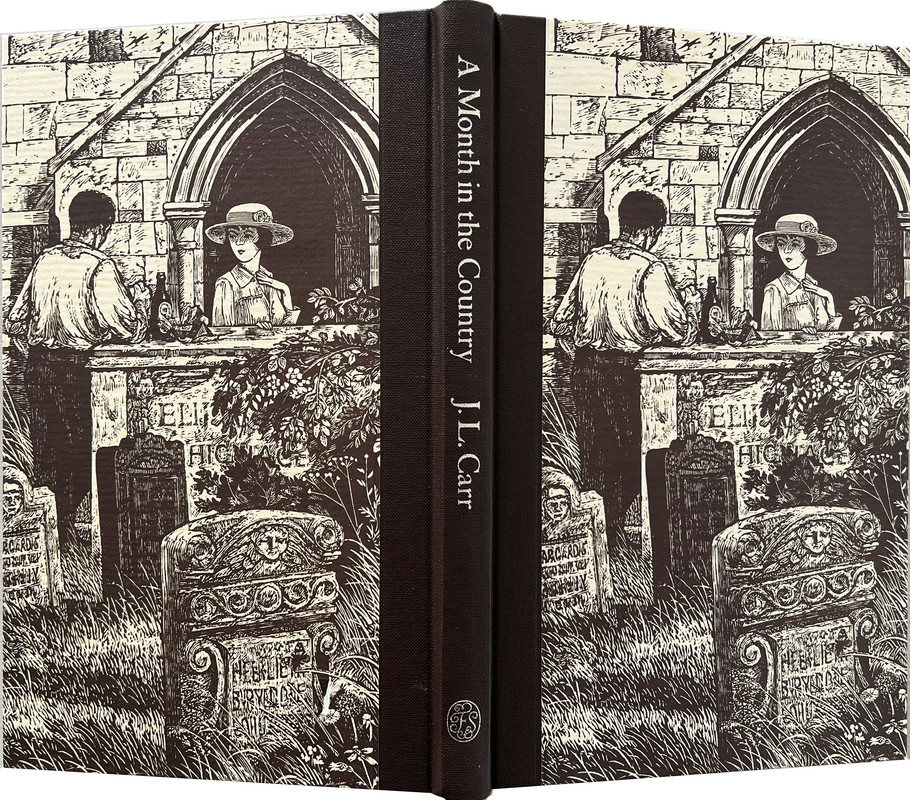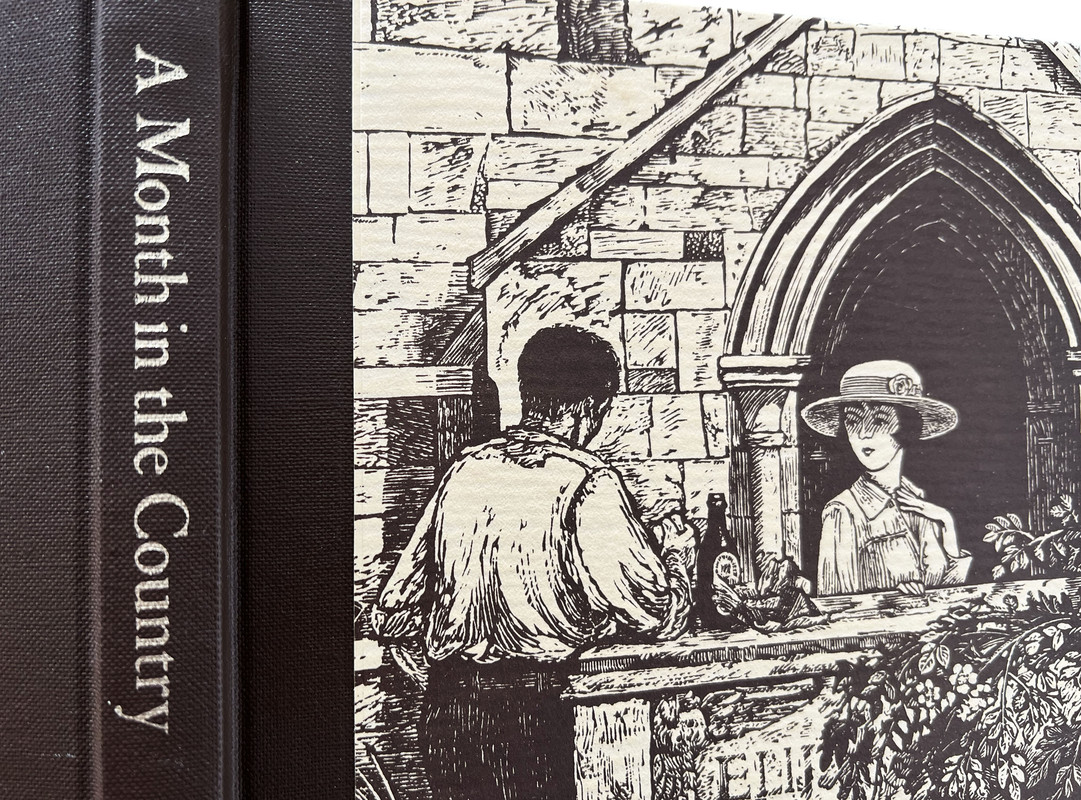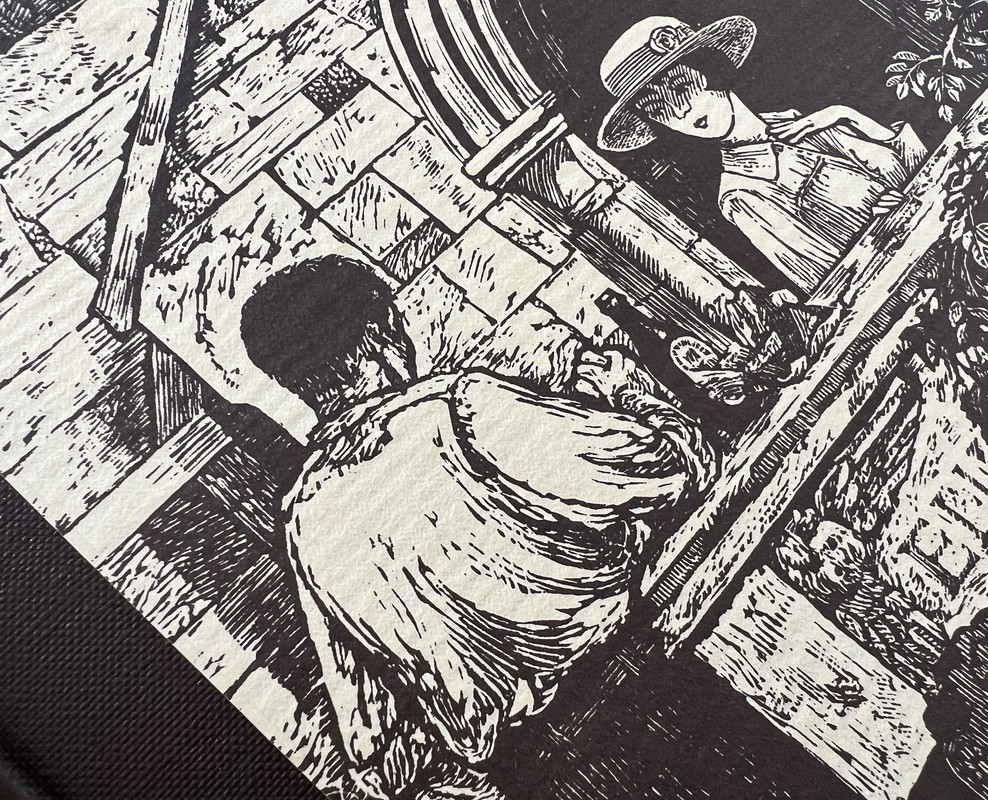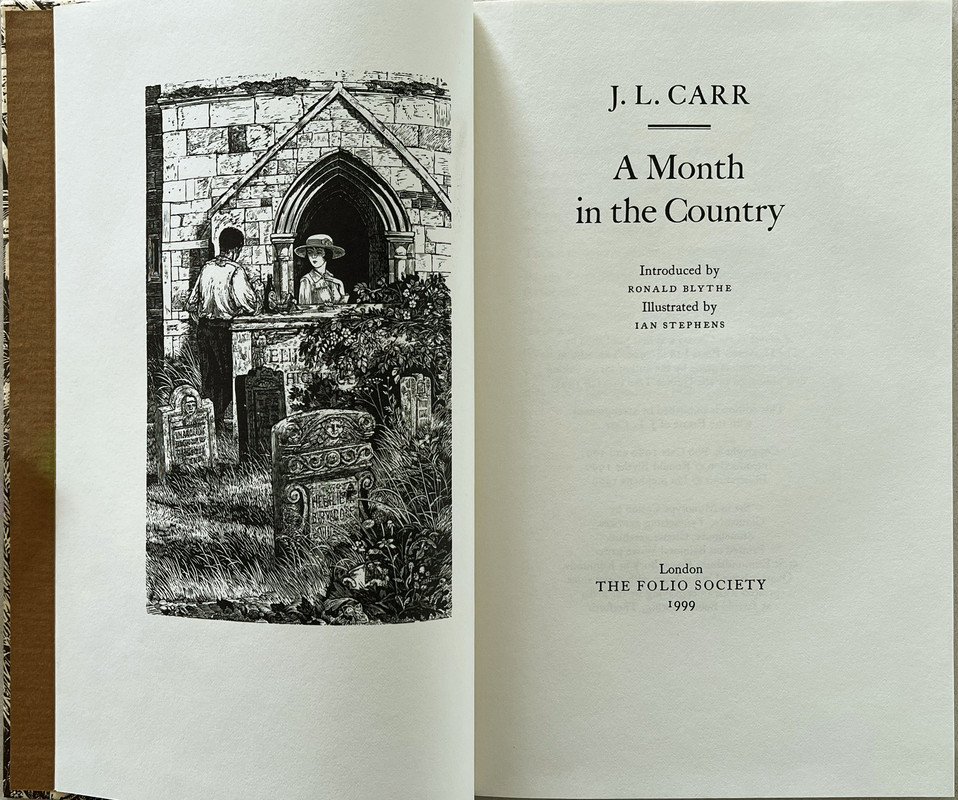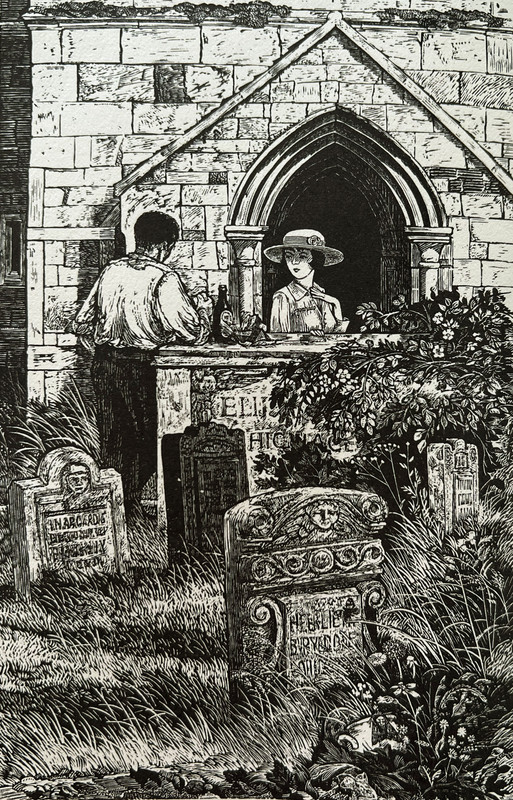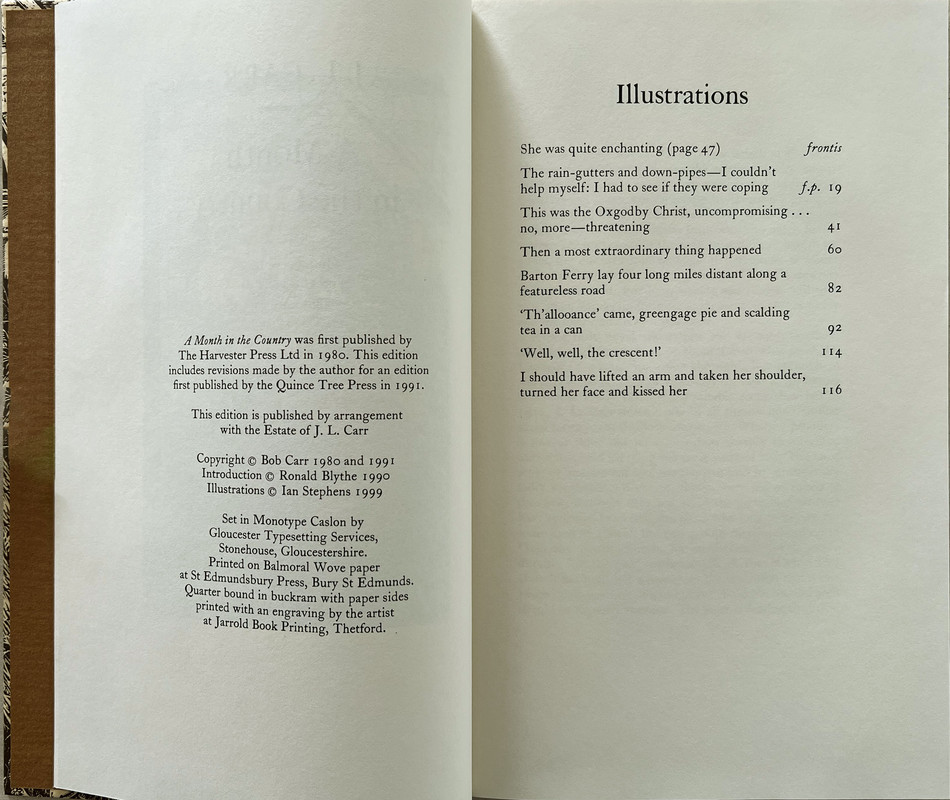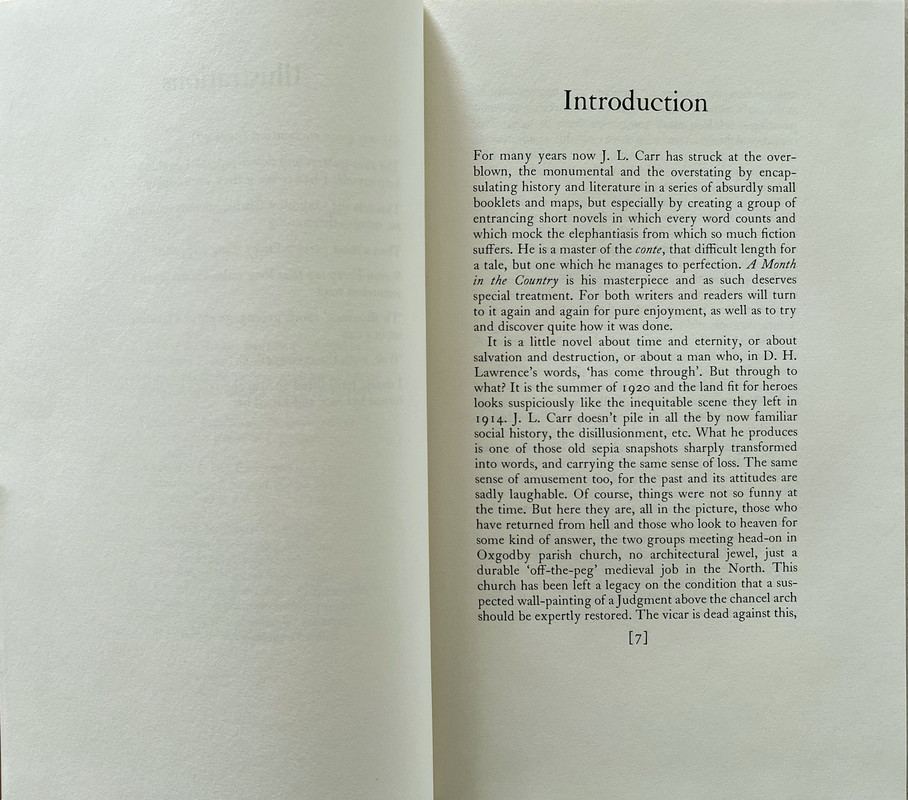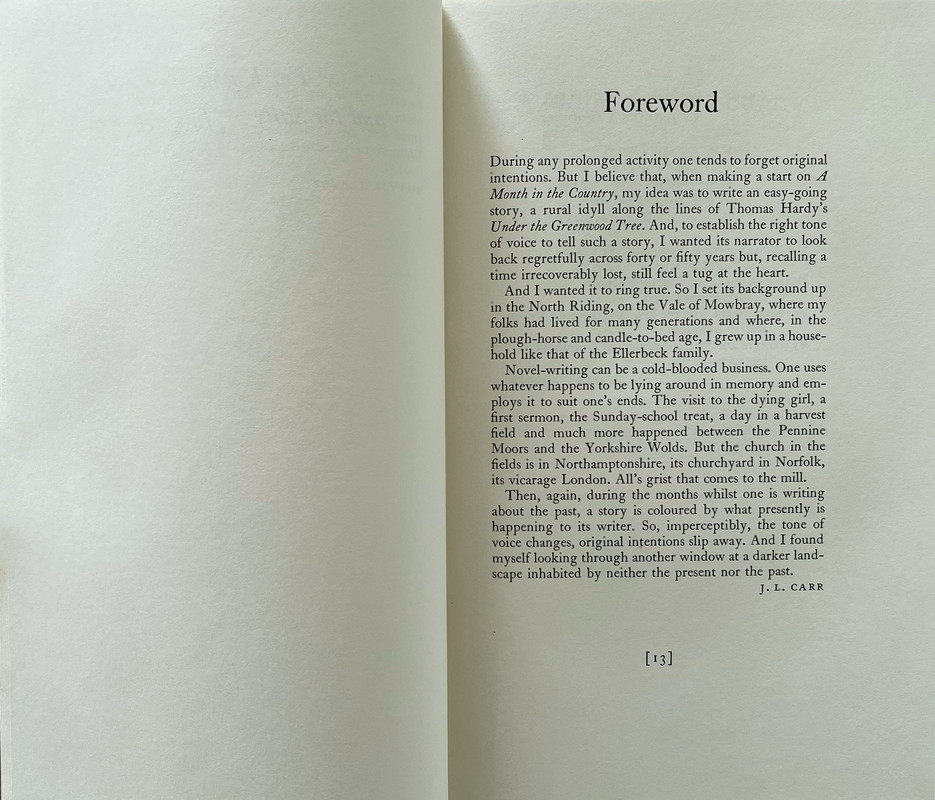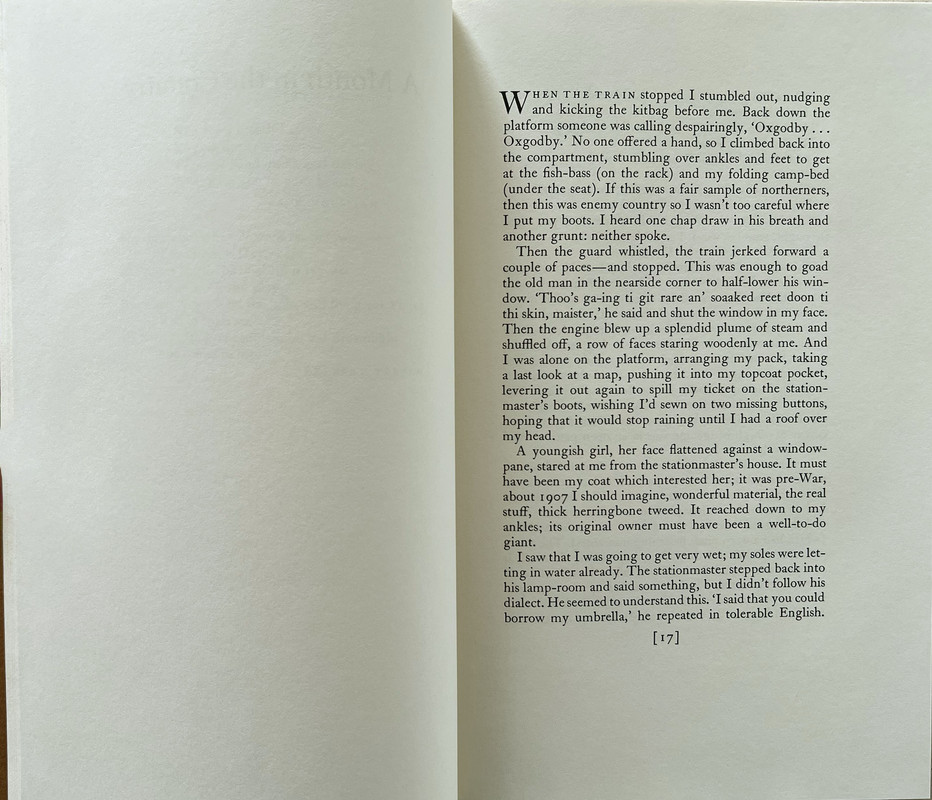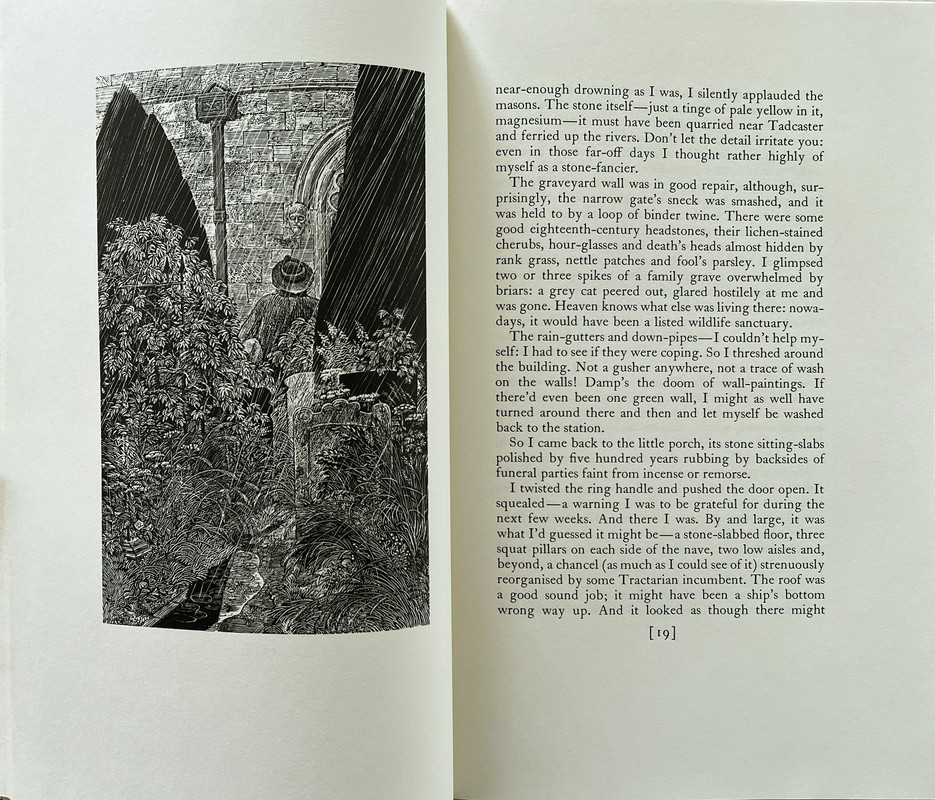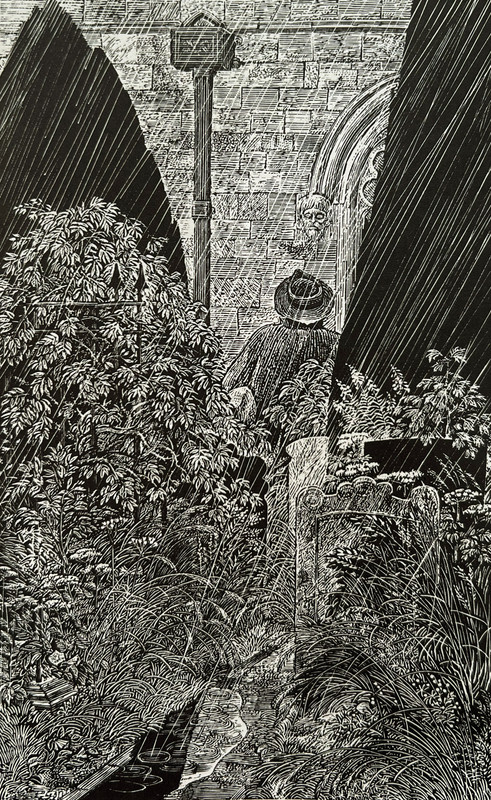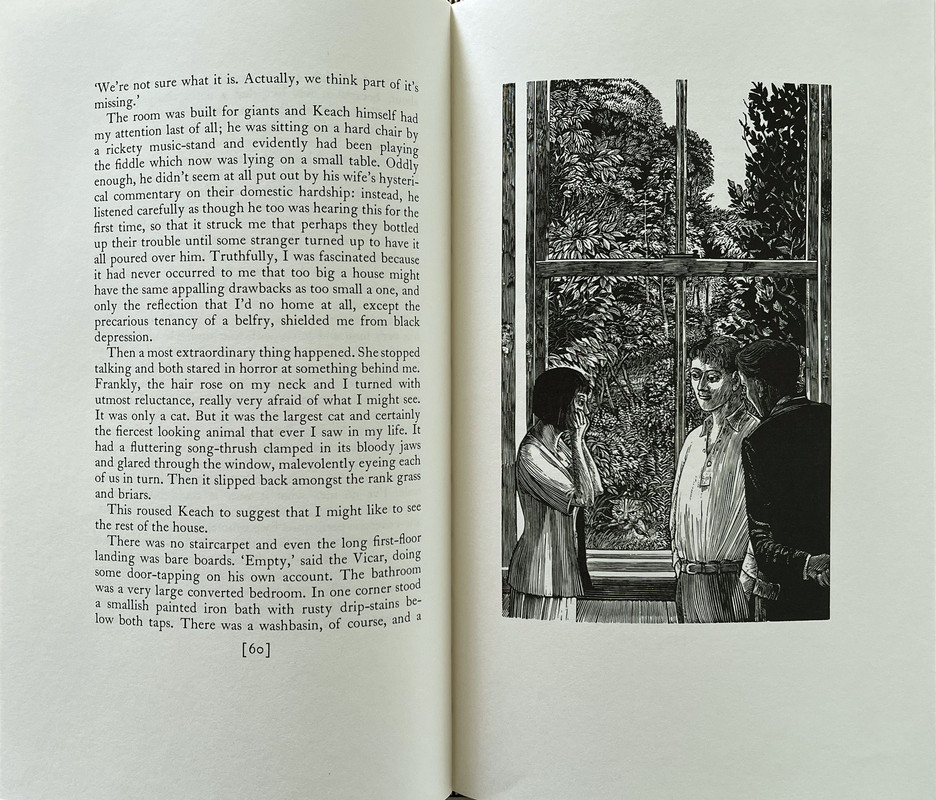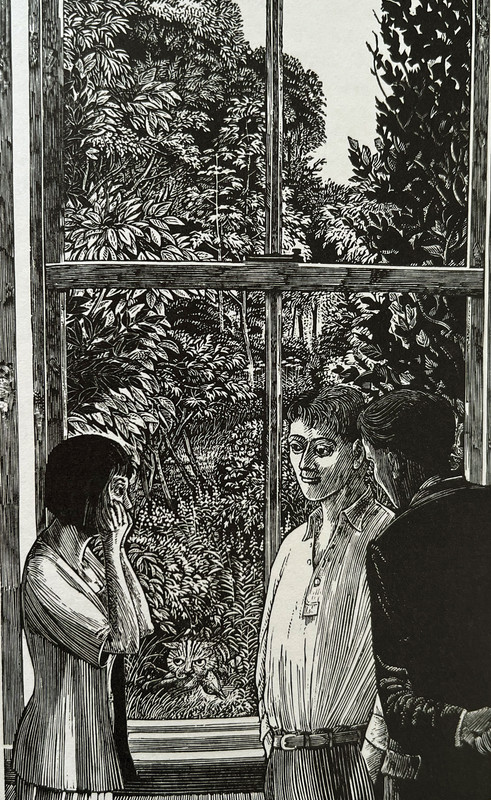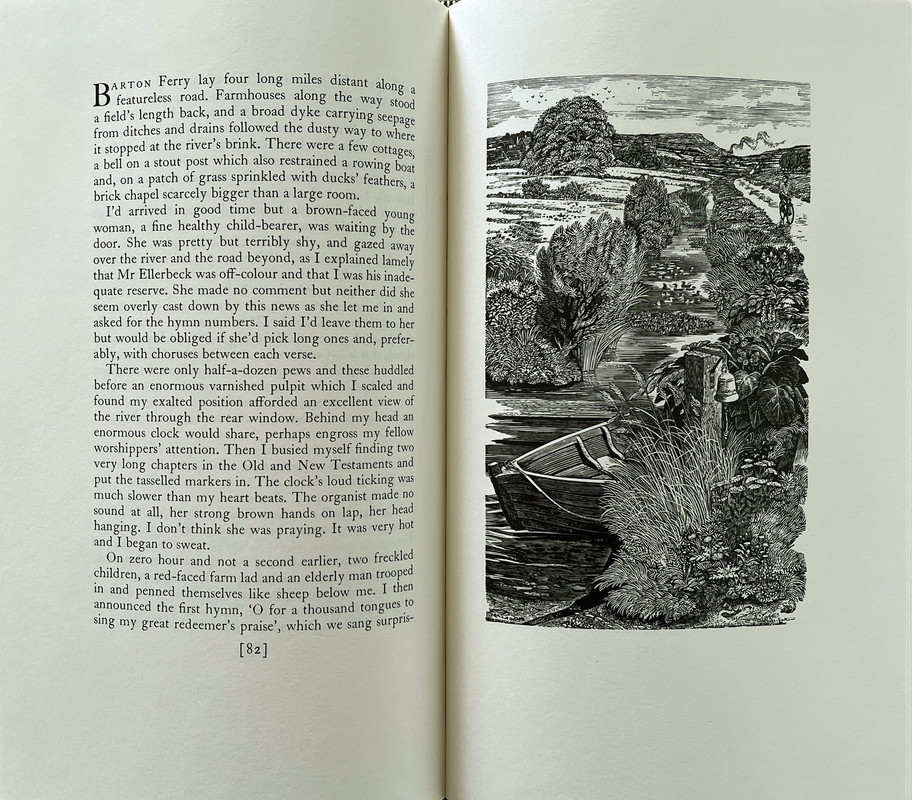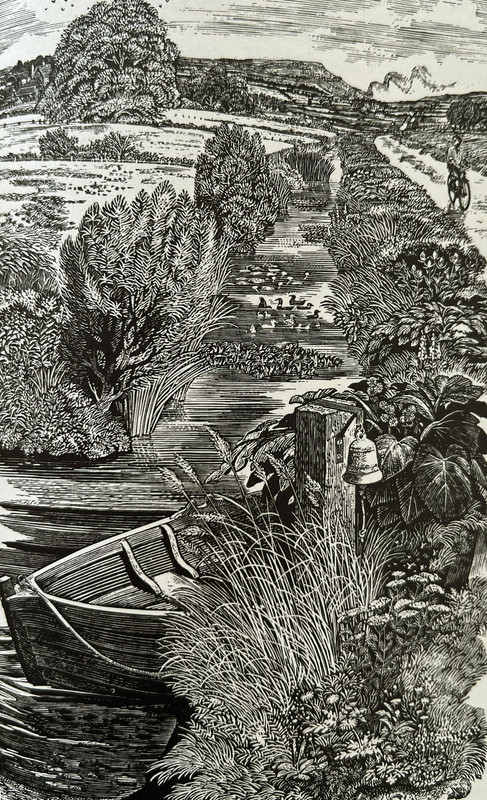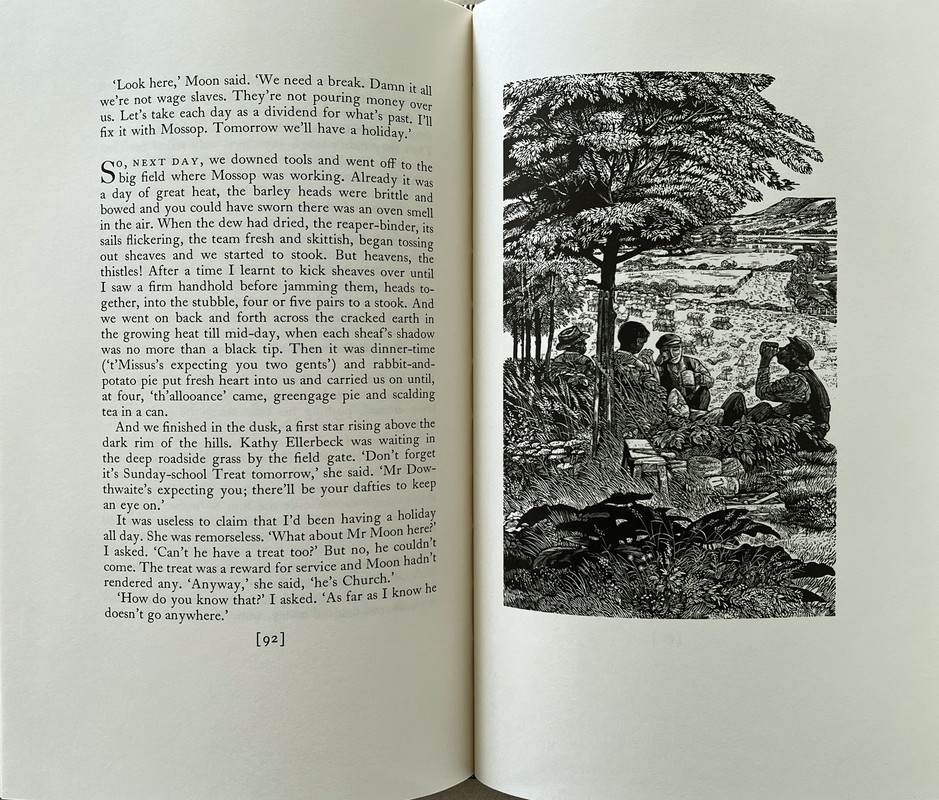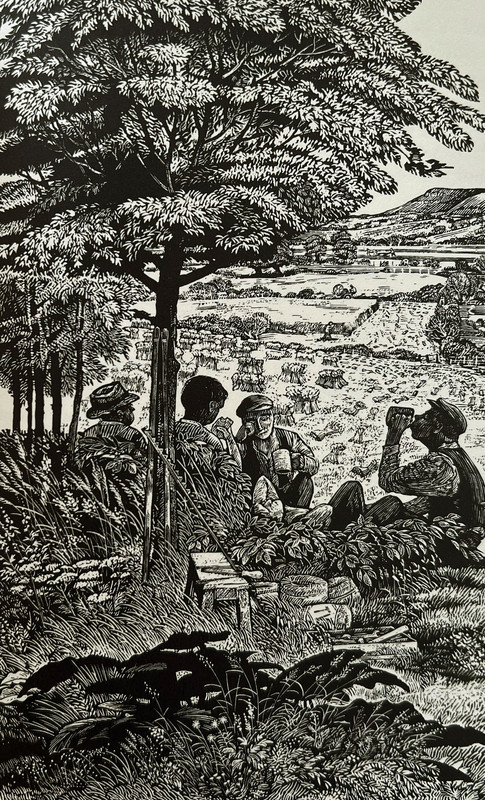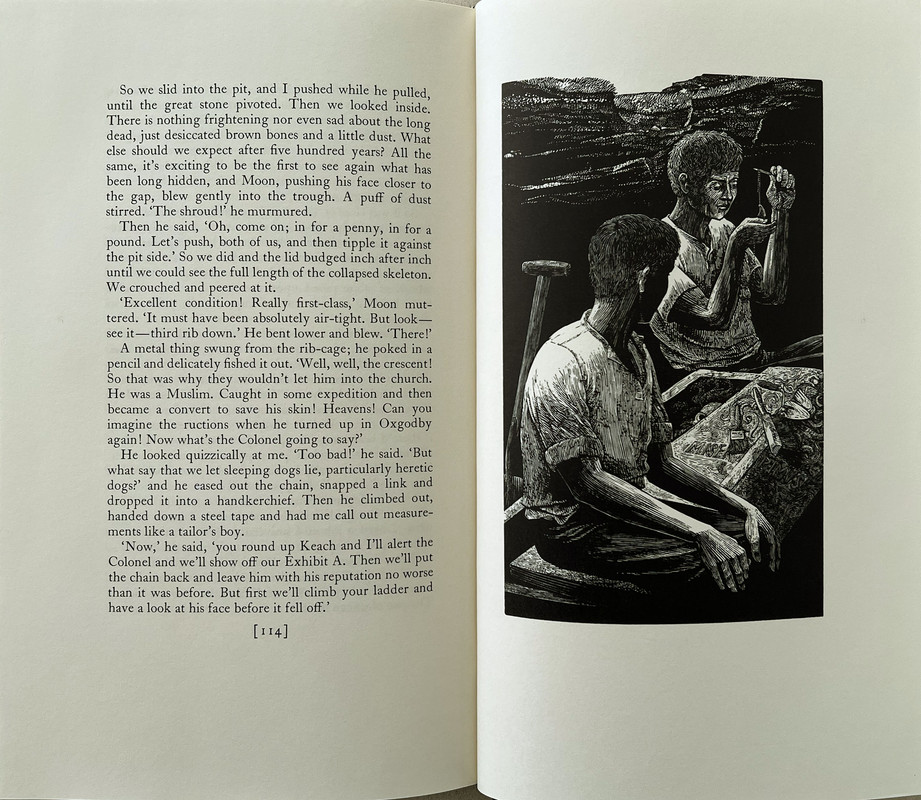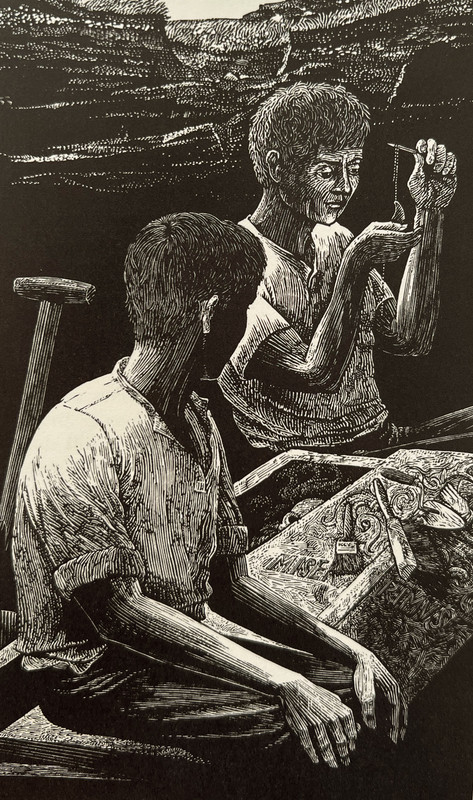 An index of the other illustrated reviews in the "Folio Archives" series can be viewed
here.
A gorgeous edition, especially if you like engravings, of a sublime novella.
The Penguin Modern Classics edition also has a lovely introduction by Penelope Fitzgerald, that other late starting author of short and wonderful novels.
I read a Penguin classics edition and loved the book, picked up the FS on second-hand market for something like $10. It's a gem.
I read this last month (in the NYRB Classics edition). What a delightful book!
This has long been my favourite all-time book, and this FS edition was a lovely example of the sort of understated but elegant editions of interesting books they used to be so good at. JL Carr is amongst my favourite authors. I was introduced to him via
The Harpole Report
, Frank Muir's Desert Island Book, and one of very few books to make me laugh out loud, an achingly accurate take on primary school life (Carr was a primary school headteacher). He pulled strongly on autobiographical elements in almost all his novels, but crafted pure fiction. His own biography is fascinating:
The Last Englishman
by Byron Rogers, well worth reading. The film of AMITC was pretty good too, including a young Colin Firth, Kenneth Brannagh, Natasha Richardson and Patrick Malahide.
This is a lovely novella. The mood of the story lingers.
I read another edition (possibly Slightly Foxed) some time ago. Yes, the film captured the story nicely.
>7 Forthwith:
Not Slightly Foxed - they only do memoirs. There are 2 paperback editions available, one from Penguin, and one from Carr's own press (now run by his son), Quince Tree Press.
Thanks, this sounds right up my street (even before the positive reviews above) so I ordered it on the recommendation of
>1 wcarter:
.
Edit: I read it and can only agree with the praise above. What a quite delightful little book!