THE HAUNTING OF HILL HOUSE DLE $375
Liity LibraryThingin jäseneksi, niin voit kirjoittaa viestin.
The greatest haunted house novel ever written...
The terrifying story of the search to find scientific evidence of the existence of the supernatural set in a secluded mansion, personally signed by illustrator Jonathan Marks Barravecchia. Includes 10 full-color and multiple black-and-white illustrations created exclusively for this limited edition.
Limited to 1,200 hand-numbered copies.
https://www.eastonpress.com/deluxe-editions/the-haunting-of-hill-house-3792.html
This looks like a beautiful edition of a classic work, and very affordable.
The Suntup Press and Centipede Press editions are insanely expensive - thousands of dollars - and quite frankly, I don't think they are worth the cost. Ultimately, they are all artist-signed editions, and unless you're a big fan of the illustrations I don't see any point in spending thousands of dollars on an edition that's no better nor worse than a cheaper copy - my two cents :)
Mine arrived last Monday. I have never read the story, although I've seen the movie, so I'm looking forward to closing this gap in my literary education.

I would not ordinarily be a fan of this style of art, but it seems appropriate to the subject and mood of the novel. And as usual in this series, the book is beautifully produced.
>3 jroger1:
What movie? I've seen a few of them, and they're all horrible. The Netflix series is atrocious - the first few episodes seem interesting and have a bit of Jacksonian in them, but it all degrades into garbage by the end. The book however, is brilliant.
>4 astropi:
"The Haunting" from 1963 starring Claire Bloom and Julie Harris, directed by Robert Wise. Martin Scorsese has called it his favorite horror film.
There was a remake with the same name in 1999, but it was pretty bad despite an excellent cast. Steven Spielberg and Stephen King both worked on this remake in its early stages but dropped out and refused to allow their names to be shown in the credits.
>5 jroger1:
I enjoyed the 1999 one. It works. I don't expect high theatre from the horror genre.
>6 treereader:
It was a critical failure (just 16% from Rotten Tomatoes), but a box office success ($180,000,000 worldwide), proving once again that critics and audiences look for different things. That goes for books, too.
>5 jroger1:
Thanks, I will check it out!
>7 jroger1:
It amazes me when you go to Rotton Tomatoes, you will often find movies and shows with a "critics score" in the 80s and 90s, and the audience score is below 50%, oftentimes way below! For example -

>8 astropi:
Critics like movies (and books) that teach eternal truths (Dostoevsky) or do things in quirky and original ways (Joyce and many independent movies), whereas most audiences and readers simply want to be entertained. Sometimes I'll see the reverse of your example where audiences love a movie that critics hate, such as the currently playing "Black Adam."
As an aside, horror fans with a warped sense of humor will enjoy "The Menu," currently in theaters.
>9 jroger1:
Thanks! I'm curious about "The Menu" :)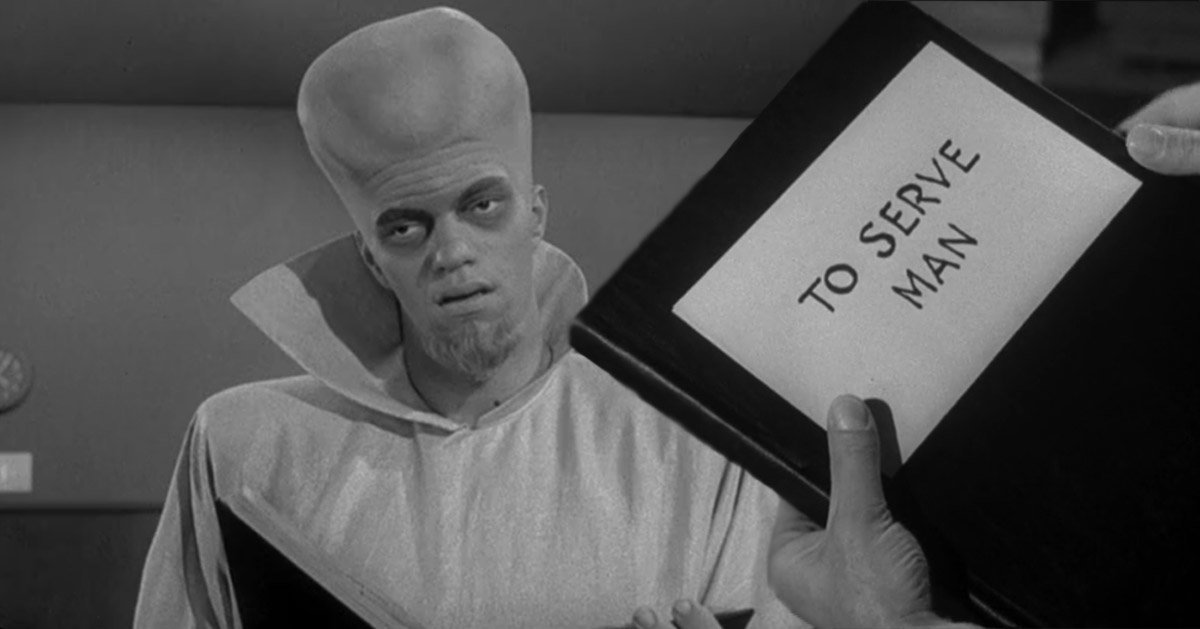 I have seen instances where critics hate movies and audiences love them. It's always amusing to watch a "classic" and learn that it was panned by critics when it came out - It's A Wonderful Life being one of them.
>10 astropi:
The title of "The Menu" could indeed conjure up memories of the classic Twilight Zone episode depicted in your photograph, but it is really quite different! :-)
Join to post