FSD wiki and FS Book List easy access
Liity LibraryThingin jäseneksi, niin voit kirjoittaa viestin.

To make life easier for users, this thread is being pinned to the top of the talk list for FSD with easy ways to access these useful sites.
The
FSD wiki (Group website)
can be accessed
here.
The
Complete List of FS Books
can be accessed
here.
The following QR codes can also be used.
To access the FSD wiki scan or tap the QR code below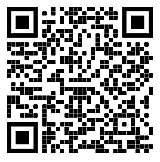 To access the Complete List of FS Books scan or tap the QR code below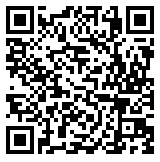 You can also print out these QR codes for your own use or to give to others.
Lurkers and new members are strongly encouraged to visit the above sites as they have an enormous amount of information about the Folio Society and FSD. There are links to almost every prospectus and catalogue ever produced, hundreds of brochures and leaflets, book lists, and lots of "How to do" things on FSD from sending a PM to posting pictures.
Almost all the questions asked by newcomers and visitors to FSD are answered on these two sites, but if they are not and of general interest, new information can be added.
On the other hand, after checking the FSD wiki and book list, newcomers should never be shy about asking questions in a thread (or starting a new thread), as the members of FSD share an extraordinarily comprehensive amount of knowledge about the FS and its books.
We were all newcomers once.
PLEASE DO NOT ADD ANY COMMENTS TO THIS THREAD SO THAT IT REMAINS EASY TO USE