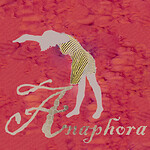 Anaphora Literary Press was started as an academic press with the publication of the Pennsylvania Literary Journal (PLJ) in 2009. In the Winter of 2010, Anaphora began accepting book-length submissions. Anaphora has now published over 300 creative and non-fiction books.
Yermiyahu Ahron Taub's novel Beloved Comrades won Second Place/Silver of the 2021 CIPA EVVY Award in the category of LGBTQ Fiction from the Colorado Independent Publishers Association. Bob Van Laerhoven's short story collection, Heart Fever, became the Finalist for the 2018 Killer Nashville Silver Falchion Award. Jere Krakoff's novel, Something is Rotten in Fettig, was a finalist in the 2016 Foreword Indies: Humor (Adult Fiction) competition. John Paul Jaramillo's collection of short stories, The House of Order, received an honorable mention in Latino Literacy Now's Mariposa Best First Fiction Book Award. Professors have used Anaphora's books in their courses.
Most Anaphora writers schedule readings, and several have booked top venues like Barnes and Nobles, AWP, and major libraries. Stories about Anaphora's books have been featured in newspapers and magazines (including reviews in Publishers Weekly and Library Journal) and on major network broadcasts across the world (NPR/ Fox). PLJ and CCR have published interviews with best-selling and award-winning writers such as Geraldine Brooks and Larry Niven, as well as interviews with the winners of the Sundance and Brooklyn Film festivals. Anaphora has exhibited its titles at SIBA, ALA, SAMLA and many other international conventions.
Kotisivu

Twitter

Facebook