maaliskuu 2023
Erä
Giveaway Ended

:

March 27 at 06:00 pm EDT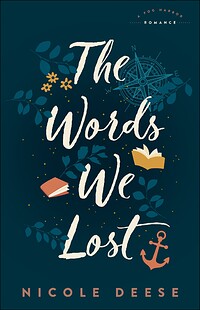 Quick Look
Three friends. Two broken promises. One missing manuscript.
As a senior acquisitions editor for Fog Harbor Books in San Francisco, Ingrid Erikson has rejected many a manuscript for lack of defined conflict and dramatic irony--two elements her current life possesses in spades. In the months following the death of her childhood best friend and international bestselling author Cece Campbell, Ingrid has not only lost her ability to escape into fiction due to a rare trauma response, but she's also desperate to find the closure she is convinced will come with Cece's missing final manuscript.
After an editorial meeting jeopardizes Ingrid's career, she fears her future will remain irrevocably broken. But when Joel Campbell—who shattered her belief in happily-ever-afters—offers her a sealed envelope from Cece, his late cousin, asking them to put their differences aside and retrieve a package in their coastal Washington hometown, Ingrid must confront a past riddled with secrets before she can discover the true healing she's been searching for.
The acclaimed author of Before I Called You Mine and All That Really Matters delivers a poignant and intriguing contemporary tale of friendship, forgiveness, and a love that goes beyond the page.
Väline

Paper

Lajityypit

Christian Fiction, Romance, Fiction and Literature

Tarjoaja

Bethany House (

Kustantaja

)

Linkit