huhtikuu 2023
Erä
Giveaway Ended

:

April 25 at 06:00 pm EDT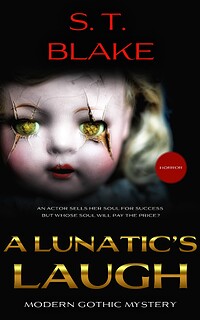 Quick Look
Ebook
After she died that time, she was frozen, waiting for the answer to crash in on her...
Lilli Ashler was an actor of limited ability who found fame in a play called A Lunatic's Laugh. Her mediocre talent led gossips to say she must have sold her soul for success. Then she disappeared from public view.
When Lilli dies, her granddaughter, Dominique, inherits her Gothic Irish mansion. Opposite the mansion stands a notorious asylum where the writer of A Lunatic's Laugh spent time as an inmate before he dashed his head against the wall, his blood and brains seeping into the stone. The writer's death led to rumors he was a practitioner of black magic and that the asylum is possessed.
Now Dominique fears the asylum is somehow laying claim to her, as she begins to suspect the nightmarish bargain Lilli Ashler made for her stardom.
A Lunatic's Laugh is a macabre family saga that delivers a unique twist on the classic haunted house story.
Väline

Formats

MOBI, EPUB

Delivery

I will send an attached digital file to member's email address

Genre

Horror

Tarjoaja

STBlake (

Tekijä

)

Linkit
maaliskuu 2023
Erä
Giveaway Ended

:

March 27 at 06:00 pm EDT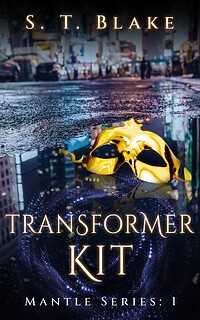 Quick Look
Ebook
New York needs a hero. As usual. But is it ready for a hero as outrageously unusual as this?
In the early days of New York's 70s punk scene, Kitty Hampshire is a young woman still finding her own identity, but she's certain of one thing—she always knew she was meant to be a man. Kitty's personality develops under the influence of the legendary characters she meets in NYC's underground music scene until she has the surgery to affirm her true gender and becomes Kit Simmons.
But other forces are present in the flesh grafted onto Kit's body, and he finds himself endowed with bizarre superhuman abilities. In an era of turmoil and violence, can Kit really stand against the oppressive forces plotting against New York?
Transformer Kit is a gritty urban fantasy with lots of humor, starring desperately romantic and unique characters who are fighting for what they believe in the big, bad, beautiful city.
Väline

Formats

MOBI, EPUB (downloadable via BookSirens, StoryOrigin)

Delivery

I will send a download link via LibraryThing messages

Lajityypit

Fantasy, LGBTQ+

Tarjoaja

STBlake (

Tekijä

)

Linkit