maaliskuu 2023
Erä
Giveaway Ended

:

March 27 at 06:00 pm EDT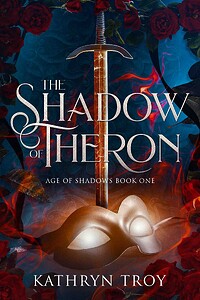 Quick Look
Ebook
The Three-Faced Goddess has always protected Theron. Now, it's the Shadow's turn.
To protect her people from Argoss, the Three-Faced Goddess forged enchanted weapons powerful enough to defeat the wicked sorcerer. Now, ages later, those relics are disappearing. Lysadro knows the village magistrate Marek is responsible, and he searches for proof disguised as the masked protector the Shadow of Theron. But when Marek wounds him with an accursed sword that shouldn't exist, Lysandro must find a way to stop Marek from gaining any more sacred artifacts.
As the feud between Lysandro and Marek throws Lighura into chaos, and the appearance of the beautiful Seraphine complicates matters, Lysadro tries to find the courage to protect her from Marek and win her heart. Just as the danger mounts, the sacred stones promising the return of Argoss alight and time to find the relics grows shorter.
Can the Shadow of Theron and the Temple Council's priestesses recover the relics or will the truth they uncover destroy everyone in Theron? One thing is certain. The three temples to the Goddess have been keeping secrets: not just from the faithful, but from each other.
Väline

Formats

Kindle/MOBI, EPUB (downloadable via StoryOrigin, free signup required)

Delivery

I will send a download link via LibraryThing messages

Lajityypit

Fantasy, Romance, Fiction and Literature

Tarjoaja

City Owl Press (

Kustantaja

)

Linkit
April 2019
Erä
Giveaway Ended

:

April 29 at 06:00 pm EDT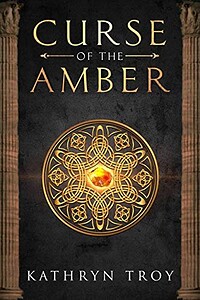 Quick Look
Ebook
A curse, a resurrection, and a centuries old witch hell bent on revenge. Quintus is a dutiful son and soldier, sent to Britannia to improve his marriage prospects and ensure the Druids never rise again. Roman soldiers destroyed the last Druid stronghold in a battle of blood and fire. So, he never expects to be sacrificed to their sacred bog, trapped forever by the gods below. Two thousand years later, Asenath Hayes discovers the most well-preserved body in history. And the last thing she needs is for him to wake up. As the young archaeologist delves into Druidic rituals to grasp why Quintus was offered to a Welsh bog and then resurrected, she is forced to complete her research with the "missing" body, dodge her ex-lover and mentor with his own agenda, and keep her gorgeous new houseguest under wraps. But, smitten with her as he seems, Quintus says he wants to go home. Asenath is drawn to Quintus by the secrets they share, even if it scares her. As Asenath is pulled deeper into the mysteries of the bog, she must risk everything to keep him from hell's cold grasp as she uncovers forbidden rites, awakened deities, and an attraction that transcends the ages.
Väline

Lajityypit

Fantasy, Fiction and Literature

Tarjoaja

City Owl Press (

Kustantaja

)

Linkit