maaliskuu 2023
Erä
Giveaway Ended

:

March 27 at 06:00 pm EDT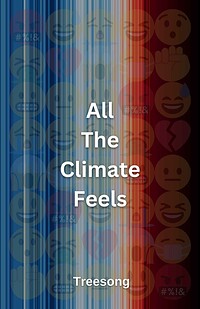 Quick Look
Ebook
Climate change brings up a wide range of emotions. All The Climate Feels is a poetic exploration of the climate crisis, climate justice, and how it feels to be alive in times of profound change.
Treesong's climate change poetry draws on his experiences as a father, husband, author, talk radio host, climate communicator, and Real-Life Superhero. All poems are free verse with style influenced by a combination of literary poets and the spoken word stylings of the Southern Illinois poetry scene. Tone within and among the poems varies widely, exploring feelings of utter despair, ecstatic inspiration, righteous indignation, somber reflection, moments of humor, and beyond.
This poetry collection helps the reader explore their "climate feels" and reflect on the role of the climate crisis in their lives and the world beyond their doorstep.
Väline

Formats

EPUB, MOBI, PDF (downloadable via StoryOrigin)

Delivery

I will send a download link via LibraryThing messages

Genre

Poetry

Tarjoaja

TreesongRLSH (

Tekijä

)

Linkit