All Formats

Digitaalinen äänikirja

2
All Genres

2

Kids

2

Children's Books

2

Nonfiction

2

Religion & Spirituality

2
huhtikuu 2023
Erä
Giveaway Ended

:

April 25 at 06:00 pm EDT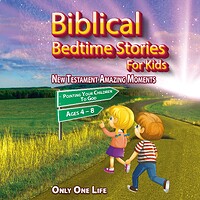 Quick Look
This audiobook helps provide parents with an easy method of opening up communication channels between their child and themselves and between their child and God. The questions and prayers are the means of the communication. It has Bible stories told in kids' friendly way, questions and prayers.
Väline

Formats

Audible

Delivery

I will send an attached digital file to member's email address

Lajityypit

Children's Books, Religion & Spirituality, Kids, Nonfiction

Tarjoaja

OnlyOneLife (

Tekijä

)

Linkit
maaliskuu 2023
Erä
Giveaway Ended

:

March 27 at 06:00 pm EDT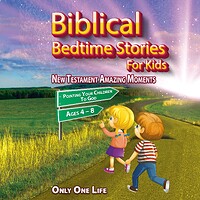 Quick Look
A bite-sized story from the New Testament Bible for parents to read for their kids. It is very engaging. It has life application and helps to bring the Bible into our modern-day, daily lives in a way that children can understand. There are questions that help spark conversation between parents and kids. There is a prayer after one or two stories, and those prayers are tied to the stories.
Note: The prayers are kept on a separate day. This is because kids learn better when stories are repeated. So the idea is for parents to reinforce the stories or reread them to their children before praying. Hearing to forget and hearing to remember are two different things.
Thank you so much.
Väline

Formats

Audible

Delivery

I will send an attached digital file to member's email address

Lajityypit

Children's Books, Religion & Spirituality, Kids, Nonfiction

Tarjoaja

OnlyOneLife (

Tekijä

)

Linkit