maaliskuu 2023
Erä
Giveaway Ended

:

March 27 at 06:00 pm EDT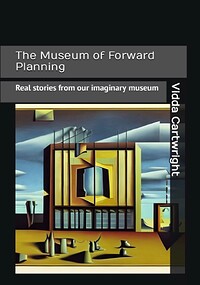 Quick Look
Have you ever worked in a museum, a gallery or on a heritage site?
Do you have a suspicion that your organisation may be slightly idiosyncratic?
Is it possible at times you think the silos are unbreakable, the projects crazy and the cake too expensive?
Then welcome to The Museum of Forward Planning (MOfP)
Opened in 2019 at the height of the global pandemic, Geoff, his team of volunteers and the Catering (Pork Scratchings) Sub-committee, work hard to ensure every visitor is happy. Now they share their insight to help you if you find yourself dealing with equally absurd challenges in your real museum.
This management support book is divided into four key areas:
All about us
Focuses on MOfP and our aim to ensure that the operational challenges of museums are 'actively forgotten and not passively ignored'. We present a vision you can't see for a future you can't imagine as we take you through re-re-imaging the museum for the twenty-first century.
All about you
How do you fit in? Should you even try? In part 2 we explore museum well-being, look at motivational models and the importance of the 'Career Circle of Fire', providing vaguely developed models which you can apply as you move through your own career in the museum industry.
All about them
Oddly, part 3 considers our visitors. How do you attract them? What are the most common and therefore frequently repeated mistakes when it comes to developing learning outcomes, exhibition designs, or even trying to get people to look at your boring old collections? We explore a range of ways to try and keep the ungrateful visitor happy.
Central to our work is the unique Audience Segregation model and our Personas - which everyone ignores.
All about cash
You can't do it without money though can you? And you get less every year as a museum manager. Part 4 examines the commercial aspect of museum management. Skating briefly over the challenges of Membership schemes, the difficulties of creating interesting merchandise that sells (postcards), and the approach to catering.
Crucially we look at the design and development of museum capital projects and reflect upon why architects appear to hate museum operational management.
It's one long joke clearly. But there are grains of truth in here - much like your own museum's mission statement.
Väline

Paper

Lajityypit

Business, Fiction and Literature

Tarjoaja

ViddaCartwright (

Tekijä

)

Linkit