maaliskuu 2023
Erä
Giveaway Ended

:

March 27 at 06:00 pm EDT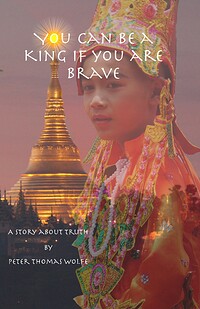 Quick Look
Ebook
Is there any entirely self-evident truth? Set in Melbourne, Australia and then Burma at the turn of the last century, You Can Be A King If You Are Brave raises this dilemma through the eyes of Adam Townsend, a beguiling adolescent boy from a wealthy family in Melbourne, Australia.
Outwardly Adam is blessed with sublime good looks and a keen intellect, yet he struggles with family problems caused by an abusive father. Adam begins to build a relationship with Geoffrey Lang, one of the most charismatic teachers in his new school, Wellington Grammar, an exclusive boys' college. Geoff understands the problems Adam is facing. He accepts him into the school bushwalking group, through which Adam builds friendships with his peers and opens up to Geoff about his struggles. The bond between student and teacher develops in ways that neither expects but is brought to a tragic and senseless end.
As a man, Adam finally discovers his purpose, working to curtail poverty in exotic Burma, a country locked in the depths of a military dictatorship. In Rangoon, he discovers things about himself that have remained hidden and suppressed, brought to light through friendship with a group of adolescent boys from the streets and one in particular who steals his heart.
Väline

Formats

Kindle, EPUB, MOBI, PDF

Delivery

I will send an attached digital file to member's email address

Lajityypit

General Fiction, LGBTQ+

Tarjoaja

PeterTWolfe (

Tekijä

)

Linkit