maaliskuu 2023
Erä
Giveaway Ended

:

March 27 at 06:00 pm EDT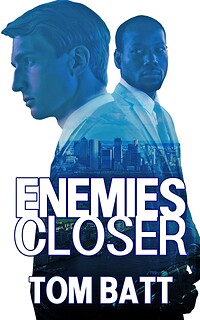 Quick Look
Ebook
Jaded police detective Mike Palmer has been trying to take down suspected bank robber Donovan Carter for eighteen months. However, this pales in comparison when Mike's ex-wife threatens to take their daughter away to another country and he needs a lawyer to fight her for custody. Mike turns to Donovan for money and is enlisted by him to help pull off his next heist.
Donovan has his own problems too; under the thumb of a dangerous gangster forcing him to perform the heists to pay off a debt and keeping his crimes hidden from his wife. As the former adversaries work together on Donovan's biggest heist to date, they also have Mike's partner Jade Edmonds closing in on them, hoping to take them down.
Väline

Formats

MOBI, EPUB, PDF

Delivery

I will send an attached digital file to member's email address

Lajityypit

General Fiction, Suspense & Thriller

Tarjoaja

tombatt4 (

Tekijä

)

Linkit
joulukuu 2022
Erä
Giveaway Ended

:

December 27 at 06:00 pm EST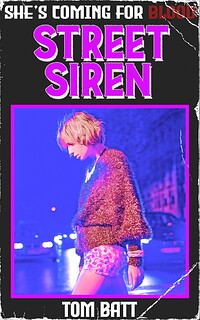 Quick Look
London, 1988
Young prostitute, Devlin Hunter is distraught when her best friend Roxy is found murdered, pushing her back into drug addiction. After a snuff film is uncovered depicting Roxy's death by a masked killer, the police struggle for leads.

Devlin stumbles upon a connection between the snuff film and a local adult entertainment studio and infiltrates the company by going undercover as an actress. She tracks down those responsible and seduces each of them before exacting her brutal revenge.

However, the police are soon on her trail and it becomes a race against time to kill them before she is caught herself.

Väline

Paper

Lajityypit

General Fiction, Suspense & Thriller

Tarjoaja

tombatt4 (

Tekijä

)

Linkit