maaliskuu 2023
Erä
Giveaway Ended

:

March 27 at 06:00 pm EDT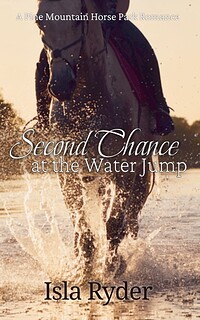 Quick Look
Ebook
All Savannah wants is to qualify for the Eventing championships with her horse Tucker. They've been working hard and staying focused, but an early season fall really starts the year off wrong. Worse yet, it's caught in all its water-soaked glory by the photographer Evan—who also happens to be the guy she ditched before their blind date even started.
Evan is tired of working in a studio and is taking his photography business into the horse world. There's a lot to learn, but the daunting task is certainly more fun when Savannah ends up in front of his lens. That blind date of theirs wasn't as blind as she thinks: he might have begged for the set-up.
Can she make it to the championships and through that dreaded water jump?
Can he get her to put aside her old relationship woes and give him a shot?
Väline

Formats

EPUB, PDF

Delivery

I will send an attached digital file to member's email address

Lajityypit

General Fiction, Romance, Sports and Leisure

Tarjoaja

Isla_Ryder (

Tekijä

)

Linkit