maaliskuu 2023
Erä
Giveaway Ended

:

March 27 at 06:00 pm EDT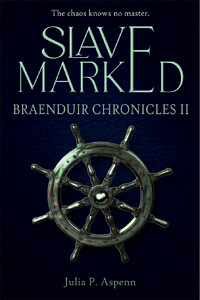 Quick Look
Ebook
They are to choose between freedom and obligation, fate and desire, right and duty. Which path shall they pick when dreams turn to reality and legends come alive?
Arron Grethsen wakes up in a dungeon. Why he ended up behind bars remains a mystery that even the two-faced warden who comes to taunt him cannot unravel. All he knows is that life has little value to him as it is.
Freedom looms just behind the corner for Toren Eddesen, but the king isn't yet ready to let him off the hook. He has barely dropped by outside the palace walls as the Crowns Guard besieges him, carrying out an order to bring him back to the court.
The swallows' flight ends up in a mess that seems to tear an unbridgeable chasm between Lady Irana and her loyal knight. However, gloomy companions appear hardly a problem when the consequence of a half-forgotten dream becomes evident.
Väline

Formats

EPUB, MOBI, PDF

Delivery

I will send an attached digital file to member's email address

Genre

Fantasy

Tarjoaja

jpaspenn (

Tekijä

)

Linkit
maaliskuu 2022
Erä
Giveaway Ended

:

March 28 at 06:00 pm EDT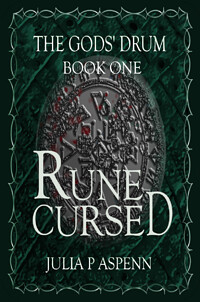 Quick Look
Ebook
Whether the implant in his chest is a birthmark or something more sinister, Private Arron Grethsen has never bothered to contemplate. The strange object looming beneath his skin seems to worry Jan, the dour mercenary mage whom he encounters in his haunt, however, when he spots it in the morning after the night they've spent celebrating the last day before they're to march to the war raging in the western Kingdoms, the morning that changes both their lives for good.

The two of them aren't the only ones whose lives are about to take an unexpected turn. In the court of one of the warring Kingdoms, Lady Irana Stemraon is enduring an unsatisfying marriage that hasn't even resulted to the birth of the much-needed heir to her prince husband's throne yet. As her father-in-law, the king, gets up to dealing with the problem, she decides the time has come for her to take her future in her own hands.

The future threatens to grow short for a Hjelmen sellsword, Toren Eddesen. He has traveled to Girania trailing his brother in vow, who rode to the Kingdoms following a prediction that destined him to save the Deer Princess from her eldest enemy, and taken up a charge as a bodyguard of Lady Miona Rofinnar, the youngest daughter of King Waldhark, but the little princess turns out to be much tougher a bite to chew than he expected. Also, the court's ancient sage turns out to be relentless in his decision of making Toren a part of the princess' convoy when she travels south to her elven betrothed despite of knowing about the endless feud between the Elves and Toren's people.


Väline

Formats

EPUB

Delivery

I will send an attached digital file to member's email address

Lajityypit

Fantasy, LGBTQ+

Tarjoaja

jpaspenn (

Tekijä

)

Linkit