heinäkuu 2023
Erä
Giveaway Ended

:

July 25 at 06:00 pm EDT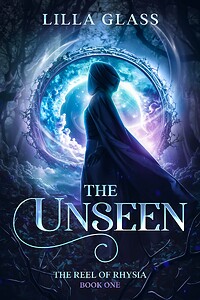 Quick Look
Ebook
Elwyn is remarkably unremarkable, and she prefers it that way. What more could a thief hope for than to pass through life unseen?
Perhaps it is a talent owed to the training of the notorious syndicate that reared her, or it may be a gift from her invisible friend-a clever and capricious creature who, unlike most invisible friends, has only grown more real with time. Either way, Elwyn's unremarkability is about to fail her.
Upon absconding to the tiny town of Amblewick in search of a quiet, uneventful life, she catches the attention of two feuding tricksters, each in the market for the perfect pawn. Through either fate or magical machinations, she soon finds herself in the company of a cutthroat assassin, a wayward prince, and a little girl with a chilling secret.
Despite their differences, this ragtag group of ruffians just might manage to save multiple worlds—provided they don't kill each other first.
Väline

Formats

Kindle/MOBI, EPUB (downloadable via StoryOrigin)

Delivery

I will send a download link via LibraryThing messages

Lajityypit

Fantasy, Romance, Fiction and Literature

Tarjoaja

City Owl Press (

Kustantaja

)

Linkit
November 2021
Erä
Giveaway Ended

:

November 29 at 06:00 pm EST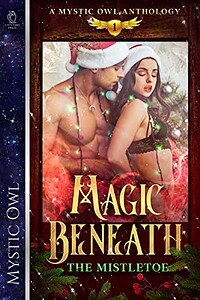 Quick Look
Ebook
Turn up the heat this holiday season with this sexy collection of gifts from your favorite City and Mystic Owl authors. Each story has been hand-curated by award-winning, bestselling, and debut authors to please lovers of romance in the science fiction and fantasy subgenres. Place it under the tree, in someone's ereader stocking, or give yourself the gift of a few stolen hours of pleasure as you sink into each winter themed happily ever after. From vampires to fairy tale retellings and everything in between, these scorching hot short stories are sure to hit the spot, curl your toes, and fill you with holiday cheer. So stoke the fire, nestle under a blanket, and slip in between the pages with your next new favorite authors.
Väline

Genre

Fiction and Literature

Tarjoaja

City Owl Press (

Kustantaja

)

Linkki