All Genres

2

Fantasy

2

Fiction and Literature

2

LGBTQ+

1

General Fiction

1

Young Adult

1
maaliskuu 2023
Erä
Giveaway Ended

:

March 27 at 06:00 pm EDT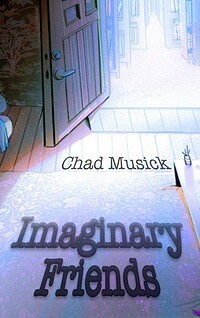 Quick Look
Ebook
If the delivery had been a demonic bowling alley or a mermaid's grotto, Ivy would have sent it away. She has standards, after all. But she can't refuse a magical Library, especially when they've gone to the trouble of including a wheelchair ramp. They say that on the Internet nobody knows you're a dog, but somebody knows fourteen-year-old Ivy is an orphan, that she sells her paper-writing services to lazy college students, and that her imaginary friends are unhappy being stuck in the mural on the wall of her Alaskan home.
Himitsu refuses the Library, becoming angry enough to attack the delivery people with his bamboo sword. They won't tempt him with books, any more than his mother has been able to tempt him into leaving their apartment during the past two years. He has all he needs: video games, online forums, and his virtual girlfriend Moe. Well, almost all. His dad's death has left a hole in him, which is why when he receives text messages saying the Library can bring back the dead, he changes his mind. Moe tries to warn him about the danger, but what does she know, anyway?
Now, having been lured into the Library and having foolishly brought their imaginary friends with them, Ivy and Himitsu find those friends are trapped. The teens have a choice: fulfill the Librarian's odd and painful demands in hopes of rescuing their friends or go back alone to their small, boring lives, knowing they've failed the only ones who really believe in them.


Väline

Formats

EPUB, PDF

Delivery

I will send an attached digital file to member's email address

Lajityypit

Fantasy, General Fiction, Young Adult, Fiction and Literature

Tarjoaja

Cinnabar Moth Publishing LLC (

Kustantaja

)

Linkit
elokuu 2022
Erä
Giveaway Ended

:

August 25 at 06:00 pm EDT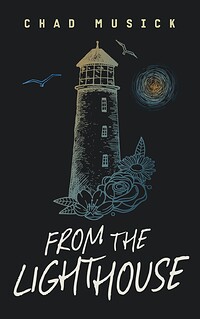 Quick Look
Ebook
Knot doesn't remember how they came to live with Bigman, nor whether their name is actually Knot. Bigman calls, and Knot answers. Not a boy. Not a girl. Not getting any bigger over the past twenty years.
John Bigman makes enough money selling good weather to those who believe his claims of magic to keep the bank from taking the unfinished lighthouse where he lives in an uneasy truce with Knot. Bigman still bleeds where Knot bit him years ago, and they still sometimes try to stab him during arguments.
Most of the time, the two get along. Knot watches tv in their room. Bigman plays video games in his library. They go fishing, with Knot catching most of the fish and Bigman dozing among the mangroves that have infested their beach.
But Bigman is getting old. His control over Knot has been slipping. His strength was barely enough to foil Knot's last attempt at running away. That was before Knot found allies, who have their own reasons for wanting Knot to escape from the lighthouse.


Väline

Formats

EPUB, PDF

Delivery

I will send an attached digital file to member's email address

Lajityypit

Fantasy, LGBTQ+, Fiction and Literature

Tarjoaja

Cinnabar Moth Publishing LLC (

Kustantaja

)

Linkit