All Genres

2

Kids

2

Picture Books

2

Children's Books

2

Science & Nature

1

Travel

1

Sports and Leisure

1
maaliskuu 2023
Erä
Giveaway Ended

:

March 27 at 06:00 pm EDT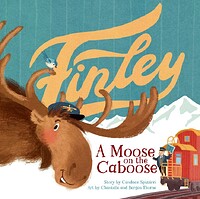 Quick Look
Ebook
"Rules are rules" and wild animals aren't allowed on trains... or so says Conductor Jones.
Young adventurers will fall in love with Finley, a friendly moose with a toothy grin who wants nothing more than to ride the rails across Alaska and beyond. Prepare for giggles when Finley finds a costume shop and tries to pass for anything but wild, only to have Conductor Jones see right through these disguises. Fortunately, Finley has something Conductor Jones doesn't see coming - heart and determination - showing us all that there are some rules in life that are meant to be changed.
With illustrations that capture both the essence of Finley's spirit and the magic of an Alaskan railway adventure, Finley: A Moose on the Caboose is certain to be loved by anyone who dreams of making what seems impossible, possible.
Väline

Formats

PDF (downloadable via NetGalley, Edelweiss+ )

Delivery

I will send a download link via LibraryThing messages

Lajityypit

Children's Books, Travel, Picture Books, Kids

Tarjoaja

Gnome Road Publishing (

Kustantaja

)

Linkit
helmikuu 2023
Erä
Giveaway Ended

:

February 24 at 06:00 pm EST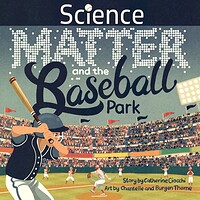 Quick Look
Ebook
There is much to see at the ballpark, and it all matters because it's all matter.
In this fast-paced rhyming story, baseball and science fans alike will be delighted to see all the solids, liquids and gases that make game day extra special. As the camera zooms in on instant replay, things slow down long enough to see all those atoms in motion. The scoreboard, a slushie, and even the air - wherever you look, it's matter in there.
With cleverly constructed, action-oriented illustrations that make learning about science simple and fun, this book knocks matter out of the ballpark and is sure to score a homerun with enthusiastic young readers.
Väline

Formats

PDF (downloadable via NetGalley, Edelweiss+)

Delivery

I will send a download link via LibraryThing messages

Lajityypit

Children's Books, Science & Nature, Picture Books, Kids, Sports and Leisure

Tarjoaja

Gnome Road Publishing (

Kustantaja

)

Linkit