maaliskuu 2023
Erä
Giveaway Ended

:

March 27 at 06:00 pm EDT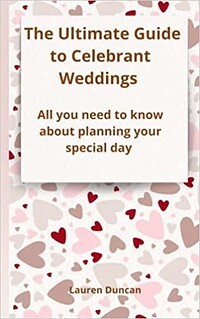 Quick Look
Ebook
There are many choices when it comes to Celebrant weddings and ceremonies. It can sometimes be quite overwhelming for couples and families who start on this journey.
This guide gives an insight into the Celebrant world. It not only provides a wealth of information, it is also a good starting point for your planning with pages for notes and thoughts along the way.
With nearly five years' experience as a Celebrant and having conducted over 200 beautiful ceremonies, Lauren is an experienced and successful Celebrant who loves to share her knowledge and skills with couples and colleagues alike. I hope you enjoy this guide.
Väline

Formats

MOBI, EPUB, PDF

Delivery

I will send an attached digital file to member's email address

Lajityypit

Romance, Reference, Nonfiction

Tarjoaja

PublishNation (

Kustantaja

)

Linkit