maaliskuu 2023
Erä
Giveaway Ended

:

March 27 at 06:00 pm EDT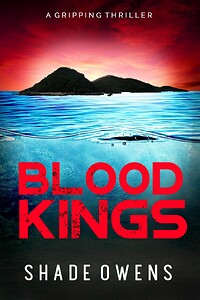 Quick Look
Ebook
After being wrongly convicted of murder, eighteen-year-old Leo Hart is sentenced to serve time in the worst place imaginable—Krimos Islands.
This cluster of penal islands is said to be reserved for the most heinous of convicts.
Murderers. Sociopaths. Wicked men capable of taking a life without a second thought.
And Leo is anything but wicked. He's soft—too soft, according to his brother.
He'll never survive.
But when Leo discovers that part of Krimos Islands is inhabited by a society of men searching to atone for past mistakes, he knows this is his only shot at survival.
The only problem is, getting there is nearly impossible. Leo will have to travel across gang territory just to reach the next island, which is said to be even more dangerous than the one he started on.
Whether he reaches his destination will depend on who he trusts, and how much of his humanity he's willing to shed.
Recommended for readers 16+ due to explicit language, graphic violence, abuse, and death.
Väline

Formats

EPUB (downloadable via BookFunnel)

Delivery

I will send a download link via LibraryThing messages

Lajityypit

Science Fiction, Young Adult, Horror, Suspense & Thriller

Tarjoaja

ShadeOwens (

Tekijä

)

Linkit