maaliskuu 2023
Erä
Giveaway Ended

:

March 27 at 06:00 pm EDT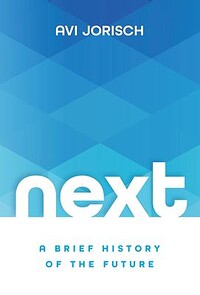 Quick Look
Ebook
Star Trek–loving inventors who 3D print in space, vegan researchers who replicate the composition and chemical structures of meat in a lab, and mad scientists who save humans from terrible disorders by cutting and pasting genes like letters in a document. These are a few of the remarkable stories featured in Next, an in-depth look at the coming global challenges and the transformative innovations that will help make our world a better place.
Imperiled by hunger, pollution, and global warming, we are more at risk of driving ourselves into extinction than ever before. But it doesn't have to be this way. Despite this existential crisis, we're in an era of remarkable wealth and innovation that could allow us to fundamentally change our destiny—to cure the sick, feed the hungry, and help the needy.
Next tells the story of 13 inspiring innovators around the world who are already tackling these challenges and transforming our species. Call it Humanity 2.0. Every individual and venture featured in Next is having an outsized impact on human history. Their stories show what the future might look like. But most of all, they will give readers hope.
As the science fiction writer William Gibson once put it: "The future is already here. It is just not very evenly distributed."

Väline

Formats

PDF

Delivery

I will send an attached digital file to member's email address

Lajityypit

Nonfiction, Technology

Tarjoaja

Gefen Publishing House (

Kustantaja

)

Linkit
March 2018
Erä
Giveaway Ended

:

March 26 at 06:00 pm EDT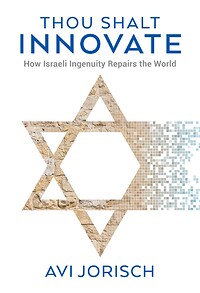 Quick Look
Ebook
Thou Shalt Innovate profiles wondrous Israeli innovations that are collectively changing the lives of billions of people around the world and explores why Israeli innovators of all faiths feel compelled to make the world better. This is the story of how Israelis are helping to feed the hungry, cure the sick, protect the defenseless, and make the desert bloom. Israel is playing a disproportionate role in helping solve some of the world's biggest challenges by tapping into the nation's soul: the spirit of tikkun olam – the Jewish concept of repairing the world. Following Start-Up Nation's account of Israel's incredibly prolific start-up scene, Thou Shalt Innovate tells the story of how Israeli innovation is making the whole world a better place. Israel has extraordinary innovators who are bound together by their desire to save lives and find higher purpose. In a part of the world that has more than its share of darkness, these stories are rays of light.