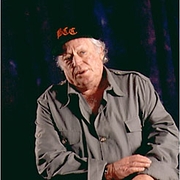 Leon Uris
(1924–2003)
Teoksen Exodus tekijä
Yleistieto
Kanoninen nimi

Virallinen nimi

Syntymäaika

Kuolinaika

Hautapaikka

Sukupuoli

Kansalaisuus

Syntymäpaikka

Kuolinpaikka

Kuolinsyy

Asuinpaikat

Ammatit

Suhteet

Organisaatiot

Palkinnot ja kunnianosoitukset

Harry and Ethel Daroff Award(1959)
National Institute of Arts and Letters Grant(1959)
California Literature Silver Medal Award( [1962])
California Literature Gold Medal Award(1965 ∙ for Armageddon)
Irish/American Society of New York John F. Kennedy Medal(1977)
Eire Society of Boston Gold Medal(1978) (

näytä kaikki

10)
State of Israel Jobotinsky medal(1980)
Concord Academy Hall fellowship(with wife ∙ Jill Uris ∙ 1980)
Hebrew University of Jerusalem Scopus award(1981)
Honorary doctorates: University of Colorado, 1976; Santa Clara University, 1977; Wittenberg University, 1980; Lincoln College, 1985[1976, 1977, 1980, 1985]

Lyhyt elämäkerta

Leon Uris was a best-selling novelist known especially for doing deep research into his topics. He was a high school dropout who enlisted in the U.S. Marines at age 17 during World War II, serving in the South Pacific. His writing career began with short stories, and he published his first novel in 1953. Although not well appreciated by literary critics, his works were popular successes and introduced readers to many important social causes and historical events such as the Warsaw Ghetto uprising.
Tilastot
Teokset

71

Also by

2

Jäseniä

18,976

Suosituimmuussija

#1,152

Arvio (tähdet)

3.9
Kirja-arvosteluja

256

ISBN:t

636

Kielet

18

Kuinka monen suosikki

55

Keskustelun kohteita

672