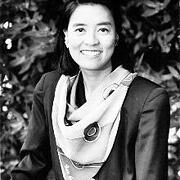 Yleistieto
Syntymäaika

Sukupuoli

Kansalaisuus

Syntymäpaikka

Asuinpaikat

Koulutus

Ammatit

Organisaatiot

Literati Network of Authors
San Francisco State University (faculty)
University of California, Berkeley (faculty)

Palkinnot ja kunnianosoitukset

Lyhyt elämäkerta

Gail Tsukiyama was born in San Francisco, her mother a Chinese immigrant, her father Japanese. This multicultural upbringing is reflected in the deeply personal stories about Chinese women which she has been writing since her first novel, WOMEN OF THE SILK, was published in 1991. Tsukiyama considers herself an examiner of what she calls the lives of "early Chinese feminists," as embodied by the silk workers in her first novel. She has also tackled the topics of the differences between Chinese and Japanese culture (THE SAMURAI'S GARDEN) and the daily struggles of young women growing up in World War II Hong Kong (NIGHT OF MANY DREAMS.) "It has given me a greater sense of who I am, just in realizing what these Chinese women silk workers went through in order to make a life for themselves."
Tilastot
Teokset

13

Jäseniä

6,725

Suosituimmuussija

#3,639

Arvio (tähdet)

3.9
Kirja-arvosteluja

193

ISBN:t

110

Kielet

7

Kuinka monen suosikki

24