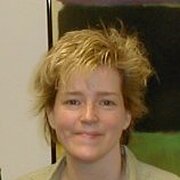 Yleistieto
Syntymäaika

Sukupuoli

Kansalaisuus

Syntymäpaikka

Asuinpaikat

Ammatit

Agentti

Lyhyt elämäkerta

Karin Slaughter (born January 6, 1971) is an American crime writer. The author of eighteen novels, Slaughter has sold more than 35 million copies of her books, which have been published in 37 languages and have debuted at #1 in the United Kingdom, Germany, and The Netherlands. Her first novel, Blindsighted (2001), was published in 27 languages and made the Crime Writers' Association's Dagger Award shortlist for "Best Thriller Debut" of 2001. She is also the 2015 CWA Ian Fleming Steel Dagger winner for novel Cop Town. Her novel, Pieces of Her, was published in 2018. The novel will be adapted into a television series of the same name and it will be released on Netflix.

Slaughter is a library advocate and founded Save the Libraries, a non-profit organization that campaigns to support US public libraries. The Save the Libraries fund has provided over $300,000 to the DeKalb County Public Library in Atlanta, Georgia.

Characters from Slaughter's two main series, Grant County and Will Trent (Atlanta), were brought together in her novels Undone (2009), titled Genesis internationally, and Broken (2010). In these novels, Will Trent and Sara Linton work cases set in Atlanta and Grant County, respectively.
Tilastot
Teokset

82

Also by

8

Jäseniä

42,972

Suosituimmuussija

#396

Arvio (tähdet)

3.9
Kirja-arvosteluja

1,730

ISBN:t

1,687

Kielet

26

Kuinka monen suosikki

143

Keskustelun kohteita

561