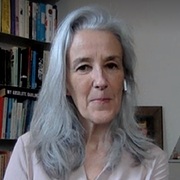 Tatiana de Rosnay
Teoksen Avain tekijä
Yleistieto
Kanoninen nimi

Virallinen nimi

Syntymäaika

Sukupuoli

Kansalaisuus

Syntymäpaikka

Asuinpaikat

Koulutus

Ammatit

Suhteet

Organisaatiot

Lyhyt elämäkerta

Tatiana de Rosnay was born on September 28th, 1961 in the suburbs of Paris, of English, French and Russian descent. Her father is French scientist Joël de Rosnay, her mother is Stella Jebb. Tatiana was raised in Paris and then in Boston, when her father taught at MIT in the 70's. She moved to England in the early 80's and obtained a Bachelor's degree in English literature at the University of East Anglia, in Norwich.

Returning to Paris in 1984, Tatiana became press attaché for Christie's and then Paris Editor for Vanity Fair magazine till 1993. Since 1992, Tatiana has published ten novels in France (published at Fayard, Plon and EHO).

She lives with her husband and two children in Paris.
Tilastot
Teokset

28

Also by

2

Jäseniä

15,183

Suosituimmuussija

#1,506

Arvio (tähdet)

3.8
Kirja-arvosteluja

925

ISBN:t

406

Kielet

17

Kuinka monen suosikki

20

Keskustelun kohteita

447