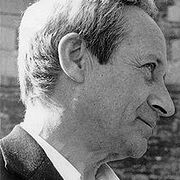 Leon Poliakov
(1910–1997)
Yleistieto
Kanoninen nimi

Virallinen nimi

Kuolinaika

Sukupuoli

Kansalaisuus

Syntymäpaikka

Kuolinpaikka

Asuinpaikat

Koulutus

Ammatit

Suhteet

Organisaatiot

Lyhyt elämäkerta

Léon Poliakov was born to a Jewish family in Saint Petersburg, Russia. His father Wladimir Poliakov owned a publishing house and named his son in homage to Leo Tolstoy. Following the Bolshevik Revolution, the family fled to France, settling in Paris.
There his father founded a new publishing house and in 1933 created the daily newspaper Pariser Tageblatt, targeted to exiled German readers. As a teenager, Léon lived for a few years in Italy and Germany, where he witnessed the rise of Nazism. He then returned to Paris, studied law and literature at university, and wrote for the paper until 1939. At the start of World War II, he enlisted with the French army. Taken prisoner with his battalion by the Germans, he escaped and joined the resistance. In 1943, he helped establish the Centre de Documentation Juive Contemporaine or CDJC (Center for Contemporary Jewish Documentation), dedicated to collecting documentary evidence of the Holocaust. He assisted Edgar Faure at the Nuremberg Trial and brought back from Nuremberg, with his colleague Joseph Billig, numerous documents that became part of the CDJC collection. Under the aegis of the CDJC, Poliakov published his first books, La Condition des Juifs sous l'occupation italienne (The Condition of the Jews under the Italian Occupation, 1946) and L'Étoile jaune (The Yellow Star, 1949). In 1947, he married his wife, Germaine, with whom he had a son. Poliakov served as director of research at the Centre national de la recherche scientifique or CNRS (French National Center for Scientific Research) from 1954 to 1971 and was on the faculty of the Ecole Pratique des Hautes Etudes. He was the first scholar to question the attitude of Pope Pius XII and the Vatican on the Holocaust; in 1950, he published "The Vatican and the 'Jewish Question' -- The Record of the Hitler Period -- and After" in the Commentary. Poliakov's groundbreaking 1951 book Breviaire de la haine (Harvest of Hate) was the first major work on the Nazi genocide. He co-authored a trilogy of major books with German-born historian Joseph Wulf: Das Dritte Reich und die Juden (The Third Reich and the Jews, 1955),
Das Dritte Reich und seine Diener (The Third Reich and its Servants, 1956), and Das Dritte Reich und seine Denker (The Third Reich and its Thinkers, 1959). In 1971, he published Le Mythe aryen (The Aryan Myth: A History of Racist and Nationalist Ideas in Europe). Poliakov was also a pioneer in the fight against revisionists and Holocaust deniers. He published his memoirs L'auberge des musiciens in 1981.
Tilastot
Teokset

62

Also by

1

Jäseniä

627

Suosituimmuussija

#40,191

Arvio (tähdet)

4.1
Kirja-arvosteluja

11

ISBN:t

118

Kielet

7

Keskustelun kohteita

1