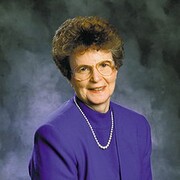 Yleistieto
Kanoninen nimi

Virallinen nimi

Syntymäaika

Sukupuoli

Kansalaisuus

Syntymäpaikka

Asuinpaikat

Koulutus

Ammatit

Suhteet

Palkinnot ja kunnianosoitukset

Gold Medallion Award
Christy Award(The Meeting Place ∙ 2000)
CBA Life Impact Award(1999)
CBA President's Award (1992)

Lyhyt elämäkerta

Janette was born during the depression years to a Canadian prairie farmer and his wife, and she remembers her childhood as full of love and laughter and family love. After graduating from Mountain View Bible College in Canada where she met her husband, Edward, they pastored churches in Canada and the U.S., and they raised their family of four children, including twin boys, in both countries. Edward eventually became president of Mountain View Bible College and recently established a coalition of colleges that became Rocky Mountain Bible College.

In recent years, Janette and her siblings lovingly restored their parents' prairie farm home, and it now serves as a gift shop and museum of prairie life. Please see below for a special invitation to the Oke Writing Museum and The Steeves' Historical House. She and her husband live nearby in Alberta, Canada, where they are active in their local church. Visits from their families, including their grandchildren, are their delight.
Tilastot
Teokset

183

Also by

18

Jäseniä

55,739

Suosituimmuussija

#265

Arvio (tähdet)

3.9
Kirja-arvosteluja

437

ISBN:t

1,243

Kielet

15

Kuinka monen suosikki

39

Keskustelun kohteita

88