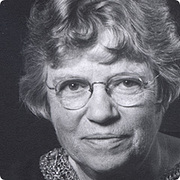 Margaret Mead
(1901–1978)
Yleistieto
Kanoninen nimi

Syntymäaika

Kuolinaika

Hautapaikka

Sukupuoli

Kansalaisuus

Syntymäpaikka

Kuolinpaikka

Kuolinsyy

Koulutus

Ammatit

anthropologist
writer
curator (American Museum of Natural History, New York)
lecturer ( Vassar College 1939-41), (Columbia University 1947-51)
adjunct professor (Columbia University 1954- 78)
professor (anthropology and a chairman of the Division of Social Sciences at Fordham University1969 -71

Suhteet

Bateson, Gregory (third husband)
Mead, Edward Sherwood (Father)
Mead, Emily (Fogg) (Mother)
Bateson, Mary Catherine (daughter)
Houston, Jean (associate)
Heyman, Ken (colleague)

Organisaatiot

American Academy of Arts and Letters (Literature ∙ 1955)
American Association for the Advancement of Science (1936 President)

Palkinnot ja kunnianosoitukset

Lyhyt elämäkerta

Margaret Mead was born in Philadelphia into a Quaker family. The family tradition was strong in the social sciences. Her father, Edward Sherwood Mead, was a professor of economics at the University of Pennsylvania, and mother, Emily (Fogg) Mead, a sociologist. In her early childhood, before she knew what the words meant, Mead learned to say, "My father majored in economics and minored in sociology and my mother majored in sociology and minored in economics." In 1919 she entered DePauw University but transferred after a year to Barnard College, where she took a course in anthropology with Professor Franz Boas (1858-1942) and his assistant, Dr. Ruth Benedict.
According to Margaret Caffey's biography about Ruth Benedict, Mead became eventually Benedict's intimate friend. Her first marriage with Luther S. Cressman, a minister and archaeologist, ended in 1928. In the same year she married Dr. Reo F. Fortune, a New Zealand anthropologist, with whom she published GROWING UP IN NEW GUINEA (1930). It compared observations of Pacific Island life with contemporary American educational system. Without accepting promiscuity Mead suggested that in modern society sex attitudes might be more relaxed.
Mead received her Ph.D. in 1929 from Columbia University. She carried out a number of field studies in the Pacific. Edward Mead once had said to her, "It's a pity you aren't a boy; you'd have gone far." Her first field trip Mead made in 1925-26 to the island of Tau, in Samoa. There she studied the development of girls in that society, and published the results in Coming of Age in Samoa. In the study she investigated adolescence lovemaking, and demonstrated that the transition of Samoan young girls into adult women went apparently without emotional crises. The result was contrasted with that of American girls. Mead suggested, that Americans could learn things from the Samoans about rising children. In 1983 an Australian researcher, Derek Freeman, claimed in his book Margaret Mead and Samoa (1983), that she had ignored biological factors in favor of a theory of cultural determination of sex roles. Jane Howard in her biography of Margaret Mead (1984) tells that she characterized the men of the Arapesh people of New Guinea as gentle and unaggressive while her co-worker Reo F. Fortune recorded that many old men "claimed one or more war homicides to his credit."
On her other expeditions Mead made field studies in the Admiralty Islands, New Guinea, and Bali. From 1926 Mead held a position at the American Museum of Natural History in New York. She remained a member of the staff for the rest of her career, retiring as a curator emeritus of ethnology in 1969. Mead was a visiting lecturer at Vassar College (1939-41), a lecturer at Columbia University (1947-51), and from 1954 to 1978 she was an adjunct professor of anthropology at Columbia. From 1969 to 1971 Mead was a professor of anthropology and a chairman of the Division of Social Sciences at Fordham University. She also held a number of visiting professorships. At the age of 72, she was elected to the presidency of the American Association for the Advancement of Science.
In 1936 Mead went with her third husband, the English anthropologist Gregory Bateson, to Bali to do field work. After about fifteen years, they divorced, but the period was probably the richest in her life. "American women are good mothers," she once said, "but they make poor wives; Americans are very poor at being attentive to anybody else." In their Bali years they took and annotated 25,000 photographs. Catherine Bateson, their daughter and only child, born in 1939, become the target of her parent's enthusiastic observations - her birth was filmed and her childhood was scrupulously recorded. BALINESE CHARACTER appeared in 1942 and GROWTH AND CULTURE, written with the collaboration of Frances Cooke Macgregor, in 1951.
During World War II Mead served as an executive secretary of the committee on food habits of the National Research Council. She wrote pamphlets for the Office of War Information. After the war Mead published Male and Female: A Study of the Sexes in a Changing World, which made use of her observations of people in the South Pacific and the East Indies. "We know of no culture that has said, articulately, that there is no difference between men and women except in the way they contribute to the creation of the next generation." (from Male and Female, 1948) Partly Mead wanted to prove that although there are certain differences between sexes - connected with impregnation, giving birth and nursing - they shouldn't be considered restrictions. In the last chapter Mead defended women's right to develop their talents. She also tentatively presented the supposition that men have a subtle superiority in natural sciences, mathematics, and instrumental music compared to women, who are more skillful in humanities in which they can use intuition. THEMES IN FRENCH CULTURE (1954) was an attempt to apply anthropological mythology to the study of Western society. It was written with Rhoda Budendey Métraux, a younger colleague with whom Mead shared a house in Greenwich Village for many years.
Tilastot
Teokset

90

Also by

18

Jäseniä

4,670

Suosituimmuussija

#5,401

Arvio (tähdet)

3.7
Kirja-arvosteluja

40

ISBN:t

222

Kielet

14

Kuinka monen suosikki

1