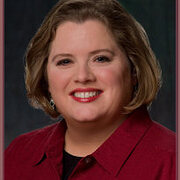 Yleistieto
Virallinen nimi

Muut nimet

Syntymäaika

Sukupuoli

Kansalaisuus

Syntymäpaikka

Asuinpaikat

Koulutus

Ammatit

Organisaatiot

Palkinnot ja kunnianosoitukset

Agentti

Lyhyt elämäkerta

Julia Harper is a Midwestern girl, born and bred. She grew up in St. Paul, Minnesota and went to college at the University of Wisconsin at Madison. There she majored in anthropology and took Shakespeare classes for kicks. She spent one brief, ghastly summer doing an archaeological survey in northern Wisconsin for the State Historical Society. During that time, she won the Tick Queen of Wisconsin title for most ticks on a person at any one time (thirty-six). Oddly, she did not contract Lyme disease. Julia is (gasp!) the contemporary romance pseudonym for award-winning historical romance writer, Elizabeth Hoyt.

Elizabeth Hoyt is a New York Times bestselling author of historical romance. She also writes deliciously fun contemporary romance under the name Julia Harper. Elizabeth lives in central Illinois with three untrained dogs, two angelic but bickering children, and one long-suffering husband.

Tilastot
Teokset

46

Also by

1

Jäseniä

9,613

Suosituimmuussija

#2,494

Arvio (tähdet)

3.8
Kirja-arvosteluja

555

ISBN:t

364

Kielet

8

Kuinka monen suosikki

47

Keskustelun kohteita

250