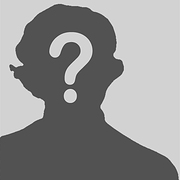 Françoise Frenkel
(1889–1975)
Yleistieto
Kanoninen nimi

Syntymäaika

Kuolinaika

Hautapaikka

Sukupuoli

Kansalaisuus

Syntymäpaikka

Kuolinpaikka

Asuinpaikat

Koulutus

Ammatit

Lyhyt elämäkerta

épouse de Simon Raichenstein.
Juive polonaise, tient une librairie française à Berlin, rentre en France en juillet 1939. Se cache en France jusqu'à passer en Suisse. Publie un livre racontant ces événements tout de suite après la guerre. Ce livre a été redécouvert et publié en 2015 par Gallimard.

Françoise Frenkel was born Frymeta Idesa Frenkel in Lodz, Poland, to a Jewish family. She studied music in Leipzig and French literature in Paris. After earning a doctorate at the Sorbonne, she founded the first French bookshop in Berlin in 1921 with her husband Simon Raichenstein. She organized lectures by French authors visiting Berlin, including André Gide, Colette, André Marois, and Aristide Briand. Following the rise of the Nazi regime in Germany in 1933, Rachenstein fled to Paris, while Françoise remained in Berlin until a month before the outbreak of World War II in 1939. She went to Paris, but it's not known whether she was reunited with her husband, who was arrested in 1942, sent to the Drancy detention camp, and deported to Auschwitz, where he was killed. When Germany invaded France in 1940, Françoise hid from the Nazis for two years. She was arrested and imprisoned while attempting to cross the border from France into Switzerland, and finally managed to escape to Switzerland in 1943. There she wrote the autobiographical Rien où poser sa tête (No Place to Lay Her Head), published in 1945 in Geneva. She returned to France after the war and died in Nice in 1975. Her book received little notice until a copy was found in an attic in southern France in 2010, and republished by Gallimard in 2015 with a preface by Nobel Prize-winning author Patrick Modiano.
Tilastot
Teokset

2

Jäseniä

426

Suosituimmuussija

#57,313

Arvio (tähdet)

3.7
Kirja-arvosteluja

26

ISBN:t

30

Kielet

8

Kuinka monen suosikki

1