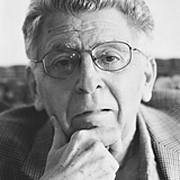 Norman Cantor
(1929–2004)
Yleistieto
Kanoninen nimi

Virallinen nimi

Syntymäaika

Kuolinaika

Sukupuoli

Kansalaisuus

Syntymäpaikka

Kuolinpaikka

Kuolinsyy

Asuinpaikat

Miami, Florida, USA (death)
Winnipeg, Manitoba, Canada (birth)
New York, New York, USA
Chicago, Illinois, USA

Koulutus

University of Manitoba (B.A. ∙ 1951)
Princeton University (MA ∙ 1953)
Oxford University (Rhodes Scholar)
Princeton University (PhD - 1957)

Ammatit

Organisaatiot

Princeton University
Columbia University
Brandeis University
Binghamton University
University of Illinois at Chicago
New York University

Palkinnot ja kunnianosoitukset

Agentti

Lyhyt elämäkerta

Norman Frank Cantor was a historian who specialized in the medieval period. He received his bachelor's degree at the University of Manitoba and his master's degree from Princeton. He spent a year at Oxford University as a Rhodes Scholar, and then earned his doctorate from Princeton in 1957. After teaching at Princeton, Prof. Cantor moved to Columbia University from 1960 to 1966; Brandeis University until 1970; SUNY Binghamton until 1976; and the University of Illinois at Chicago for two years. He went on to New York University, where he was professor of history, sociology and comparative literature. After a brief stint as Fulbright Professor at Tel Aviv University, he began to devote himself writing full-time.
Tilastot
Teokset

64

Jäseniä

7,920

Suosituimmuussija

#3,062

Arvio (tähdet)

3.5
Kirja-arvosteluja

107

ISBN:t

112

Kielet

3

Kuinka monen suosikki

11