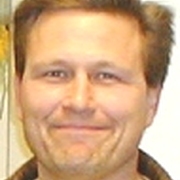 Yleistieto
Muut nimet

Syntymäaika

Sukupuoli

Kansalaisuus

Syntymäpaikka

Asuinpaikat

Koulutus

Ammatit

Organisaatiot

Palkinnot ja kunnianosoitukset

Agentti

Lyhyt elämäkerta

David Baldacci (b. 1960 in Richmond, Virginia) is a bestselling American novelist. Baldacci received a B.A. from Virginia Commonwealth University and a law degree from the University of Virginia. As a student, Baldacci wrote short stories in his spare time, and later practiced law for nine years near Washington, D.C.. While living in Alexandria, Virginia, Baldacci wrote short stories and screenplays without much success. In despair, he turned to novel writing, taking three years to write Absolute Power. It took Baldacci two years to get the book published, but when it finally did hit the shelves in 1996 it was an international best seller.

David Baldacci serves as a national ambassador for the National Multiple Sclerosis Society and participates in numerous charities as well as founding his own foundation for literacy, Wish You Well Foundation. Baldacci was raised in Virginia and still resides there (in Vienna, Virginia) with his wife, Michelle A. Collin-Baldacci (Mikki), and two children. His cousin is the Democratic Governor of Maine John Baldacci, first elected in 2002 and re-elected in 2006.

In 1997, People magazine named him one of the 50 most beautiful people in the world.
Tilastot
Teokset

189

Also by

23

Jäseniä

115,493

Suosituimmuussija

#72

Arvio (tähdet)

3.7
Kirja-arvosteluja

3,097

ISBN:t

3,096

Kielet

27

Kuinka monen suosikki

201

Lisätietoja

9

Keskustelun kohteita

965