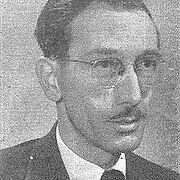 Kenneth Bulmer
(1921–2005)
Yleistieto
Kanoninen nimi

Virallinen nimi

Muut nimet

Akers, Alan Burt
Brandon, Frank
Clinton, Rupert
Corley, Ernest
Forest, Dael
Green, Peter (

näytä kaikki

17)
Hardy, Adam
Kent, Philip
Krauss, Bruno
Maras, Karl
Norvil, Manning
Scot, Chesman
Sherwood, Nelson
Silver, Richard
Stratford, H. Philip
Zetford, Tully
Prescot, Dray

Syntymäaika

Kuolinaika

Sukupuoli

Kansalaisuus

Syntymäpaikka

Kuolinpaikka

Asuinpaikat

Ammatit

Palkinnot ja kunnianosoitukset

Erotteluhuomautus

Kenneth Bulmer (1921-2005) was the actual name of this author. His pseudonymns included Alan Burt Akers, Frank Brandon, Rupert Clinton, Ernest Corley, Dael Forest, Peter Green, Adam Hardy, Philip Kent, Bruno Krauss, Karl Maras, Manning Norvil, Chesman Scot, Nelson Sherwood, Richard Silver, H. Philip Stratford, and Tully Zetford. Kenneth Johns was a collective pseudonym used for a collaboration with author John Newman. Some of Bulmer's works were published along with the works of other authors under "house names" (collective pseudonyms) Ken Blake (for a series of tie-ins with the 1970s television programme The Professionals), Arthur Frazier, Neil Langholm, Charles R. Pike, and Andrew Quiller.
Tilastot
Teokset

215

Also by

16

Jäseniä

6,091

Suosituimmuussija

#4,044

Arvio (tähdet)

3.7
Kirja-arvosteluja

57

ISBN:t

407

Kielet

6

Kuinka monen suosikki

6

Keskustelun kohteita

38